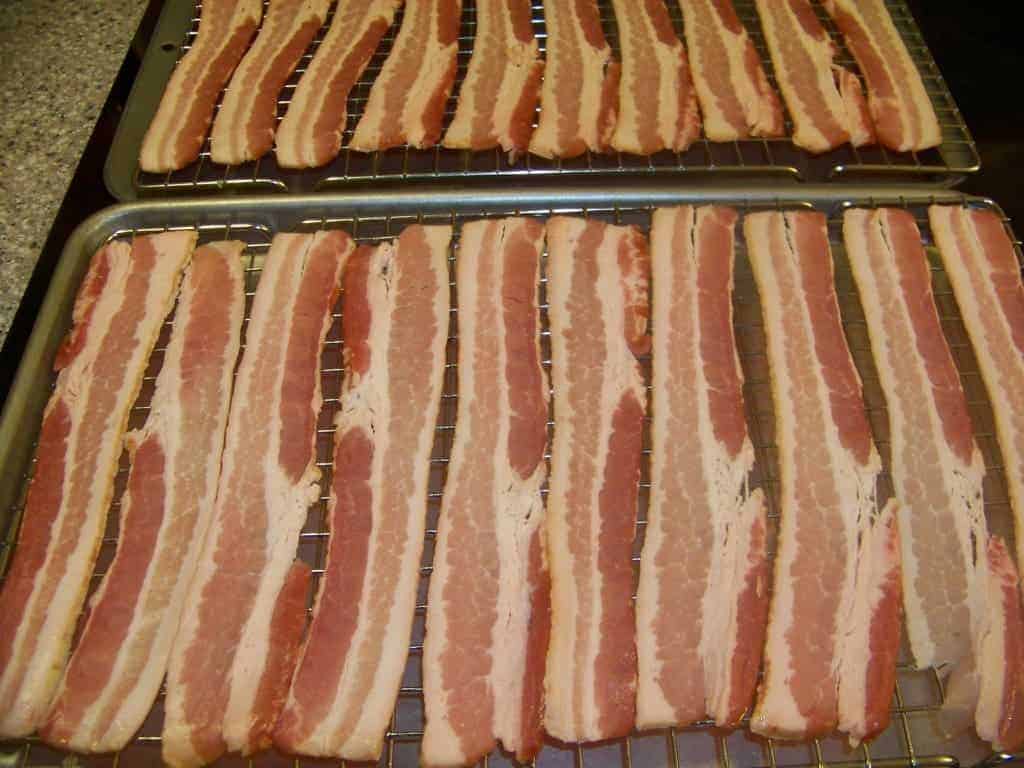 One of the low carb cookbooks I have suggests baking bacon in the oven to prevent messy splatters from pan frying. I eat a lot of bacon and I absolutely hate the mess that results from frying it in a pan. Also, I end up spending a long time standing at the cooktop because the whole package of bacon never fits in one pan.
Last week I cooked my bacon for the first time in the oven. It was so simple without a big mess that I will never go back to frying bacon in a pan ever again. The best part is that a whole package of bacon can be cooked at once without standing over a cooktop with the exhaust fan going. Just put it in the oven and wait for the timer to beep.
It doesn't get any easier than this.
Baking Bacon
Author:
Lisa | Low Carb Yum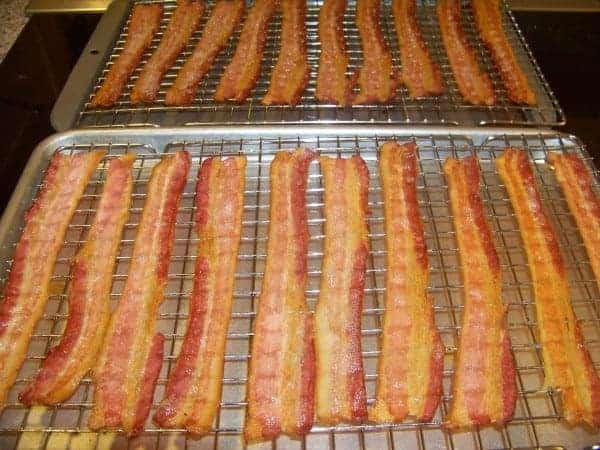 Baking bacon on a rack in the oven is much easier than frying it in a pan. This method raises the meat in the pan so the strips aren't loaded with grease.
Instructions
Preheat oven to 400 degrees F.
Set cooling racks on top of jelly roll pans and spray lightly with non-stick spray.
Line bacon on cooling racks. Be careful not to overlap the bacon.
Bake for about 20 minutes.
Transfer cooked slices to paper towels to absorb excess grease.
For easier cleanup, line pans with aluminum foil and put bacon directly on the foil.
Related Posts