Dense flourless chocolate raspberry mini cakes that are low carb and gluten free. Sweet raspberries compliment the rich chocolate and add color.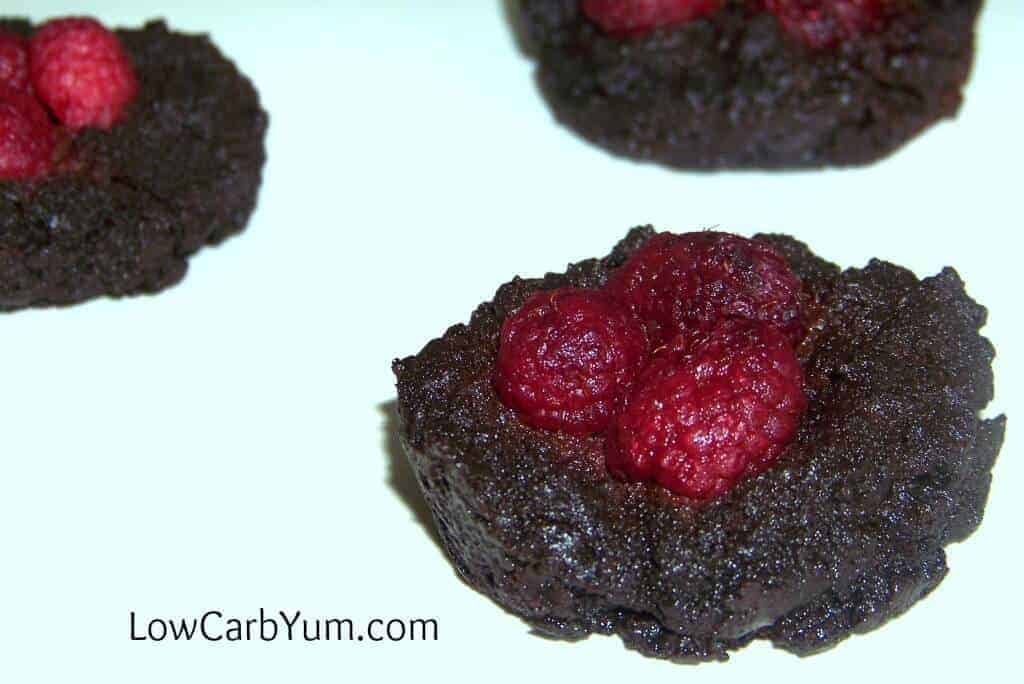 Now that I have a way of making my own stevia sugar free chocolate chips, I have been looking for more low carb recipes that I can use them in. While browsing through an old Prevention magazine, I came across a recipe for Flourless Chocolate Raspberry Cakes. The recipe was in the December 2005 issue in an article for guilt-free chocolate desserts.
I made a couple changes as the original recipe called for Splenda and margarine. I chose to only use stevia as a sweetener because my homemade chocolate chips have plenty of erythritol in them which blends into the batter when melted.
These cakes are like very dense brownies. The raspberries add a nice touch. I used frozen because berries aren't in season right now. This is another simple recipe that doesn't take long to prepare with ingredients that most low carbers have on hand.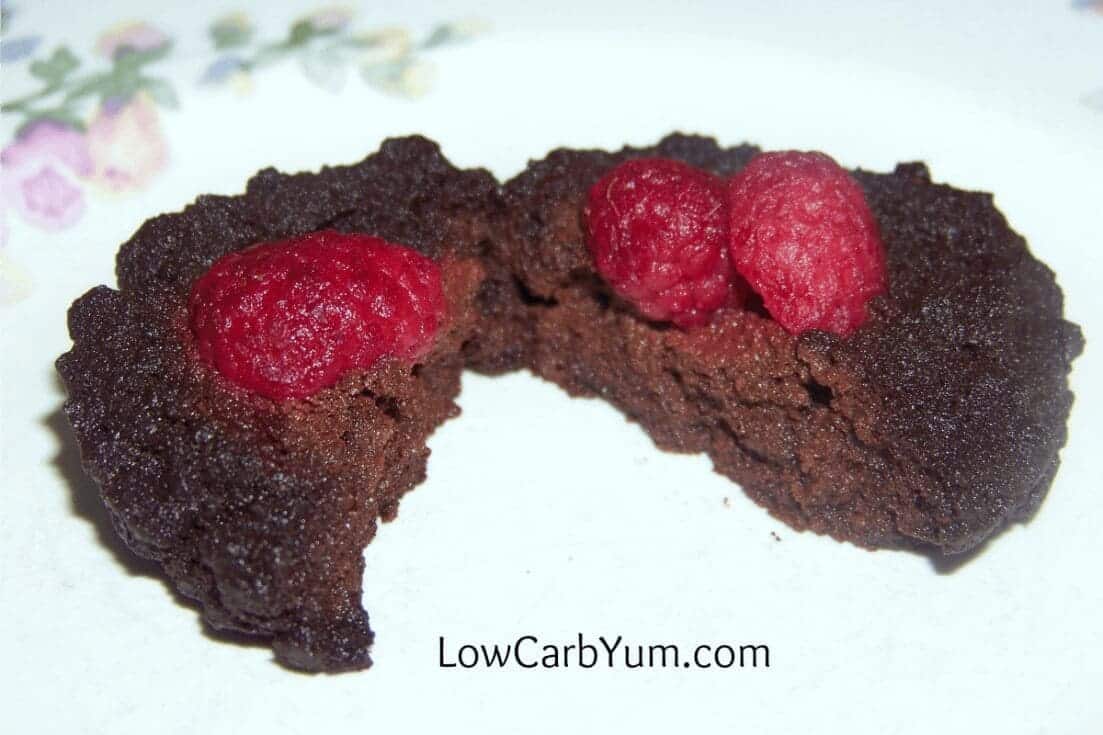 FREE eBook!
​LOW CARB TIPS and TRICKS
Subscribe now to receive your free copy of Low Carb Tips and Tricks which includes 20 easy to prepare recipes. Plus, get access to the weekly newsletter and special offers only for subscribers!
Flourless Chocolate Raspberry Mini Cakes
Author:
Lisa | Low Carb Yum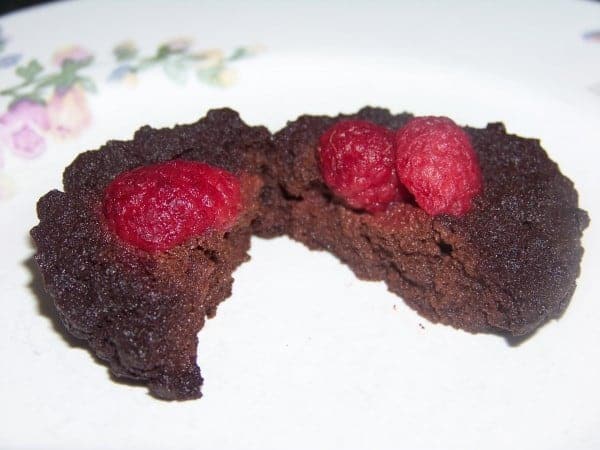 A dense mini flourless chocolate raspberry cake that is both low carb and gluten free. Sweet raspberries compliment the rich chocolate and add color.
Ingredients
½ cup butter
½ teaspoon stevia extract powder
½ cup unsweetened cocoa powder
3 large eggs
36 medium frozen or fresh raspberries
Instructions
Preheat oven to 375 degrees F. Grease or place paper/foil liners in 12-cup muffin pan.
Heat chocolate chips and butter over low heat until melted. Set aside.
In medium bowl, mix stevia and cocoa. Whisk in eggs until well combined. Add chocolate mixture and whisk in.
Spoon batter into muffin cups. Place three frozen raspberries on top of each.
Bake about 15 minutes, rotating pan about halfway through. Cool on rack.
Notes
Makes 12 cakes

Net carbs per cake: about 1.6g
Related Posts