I have been craving chocolate and was going to order a package of my favorite low carb chocolate bars. I don't like the ones made with maltitol because they don't settle well with me. I prefer the ChocoPerfection Bars which are really expensive. My order from Amazon.com
was already pretty hefty so I left out the chocolate bars. Instead, I made a big bar of dark chocolate with regular unsweetened baking chocolate and some low carb ingredients I already had at home.
If you don't already have a Chocolate Candy Bar Mold, you could use an ice cube tray or shape a mold out of aluminum foil. I happened to have a Wilton break away chocolate bar mold that I had bought locally at a craft store. I also used my Wilton Chocolate Melting Pot which I find makes it much easier to melt chocolate at the right temperature.
Homemade Low Carb Chocolate Bar – Stevia Sweetened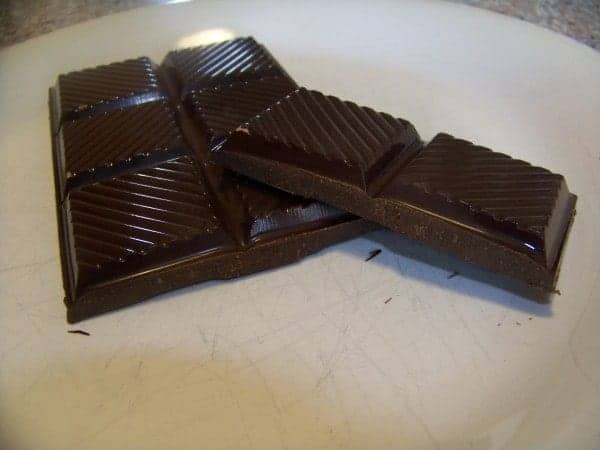 FREE eBook!
​LOW CARB TIPS and TRICKS
Subscribe now to receive your free copy of Low Carb Tips and Tricks which includes 20 easy to prepare recipes. Plus, get access to the weekly newsletter and special offers only for subscribers!
Homemade Low Carb Chocolate Bar
Author:
Lisa | Low Carb Yum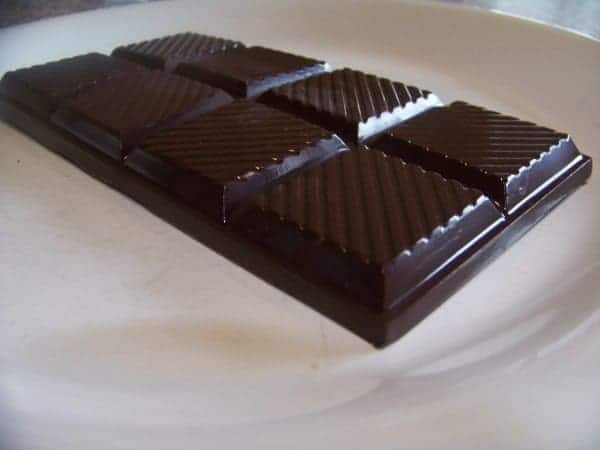 This homemade low carb chocolate bar is much cheaper than remade ones. It's all natural and won't upset the digestive track like some sugar-free candies do.
Instructions
Combine chocolate and cocoa butter in a double boiler or chocolate melter. Heat until all the chocolate and cocoa butter is melted. Add the powdered milk, powdered stevia, and powdered erythritol. Stir until all the powdered ingredients have dissolved and mixture is smooth. It may take a while to dissolve all the erythritol. Mix in vanilla extract after removing from heat. Pour melted chocolate into candy bar mold.
Let cool in refrigerator or freezer. Once set, remove from mold. Store in covered container. Can also be stored in refrigerator or freezer, if desired.
Notes
Stevia can be increased in small amounts if a sweeter chocolate is desired.

Makes 8 servings

Net Carbs per serving: 2.5 g
Related Posts