Having issues with craving control? AppeFIT by Next Step can help reduce cravings for about 5 hours. It tastes great and is suitable for a low carb diet.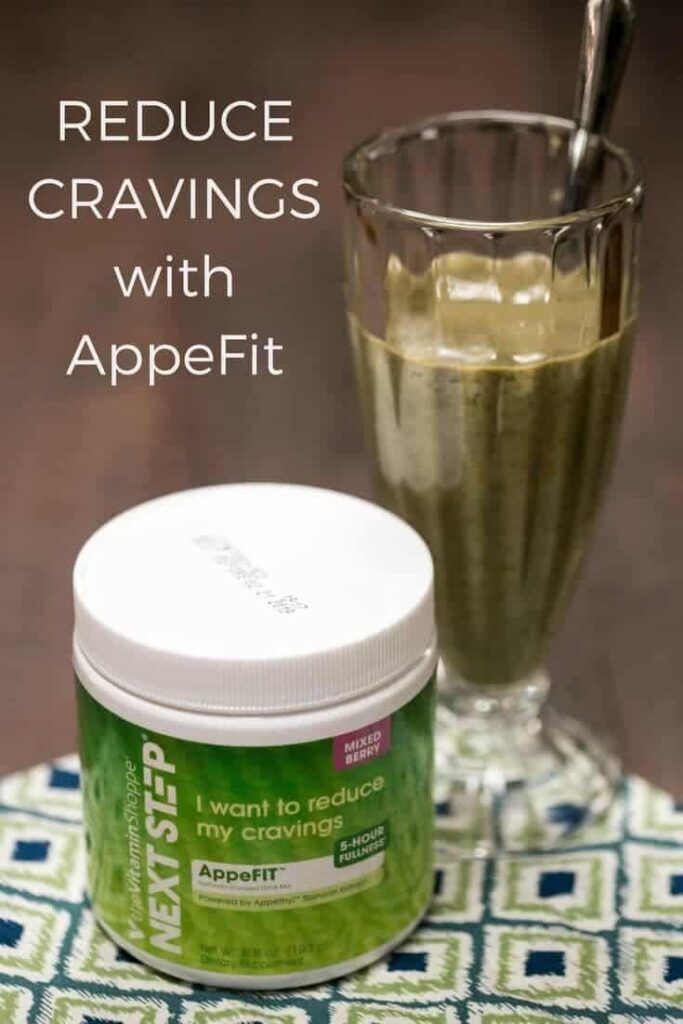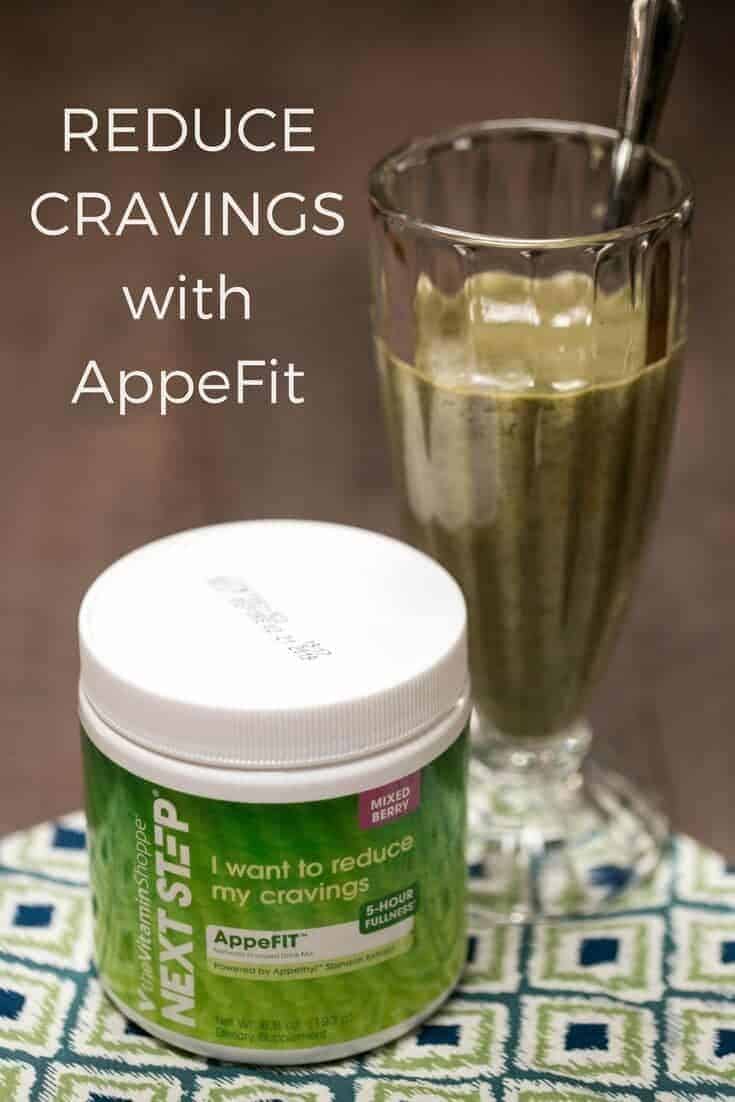 One of the biggest issues that keeps me from reaching my weigh goal is overeating. I love food and it's tough to resist the cravings when working on new recipes. I've tried going long periods without eating, but false hunger signals always win out.
I recently discovered AppeFIT by Next Step which is sold exclusively at the Vitamin Shoppe. It's a product made for craving control that claims to keep you full for about 5 hours. Each scoop has only 4 grams of carbs with 2 grams fiber so I decided to give it a try.
The ingredient in the product that's used to control appetite is called Appethyl and it comes from spinach extract. Appethyl delays fat digestion which causes an increase in the hormones associated with fullness and a decrease in the hormones like ghrelin that cause hunger. It's also been clinically shown to reduce hunger and cravings.
To get the most benefit out of Appethyl, you'll want to consume healthy fat with it. I mixed in half of an avocado with the AppeFIT product to make a thick keto green smoothie for craving control. And, sure enough, I was able to refrain from eating without issue for a little more than five hours.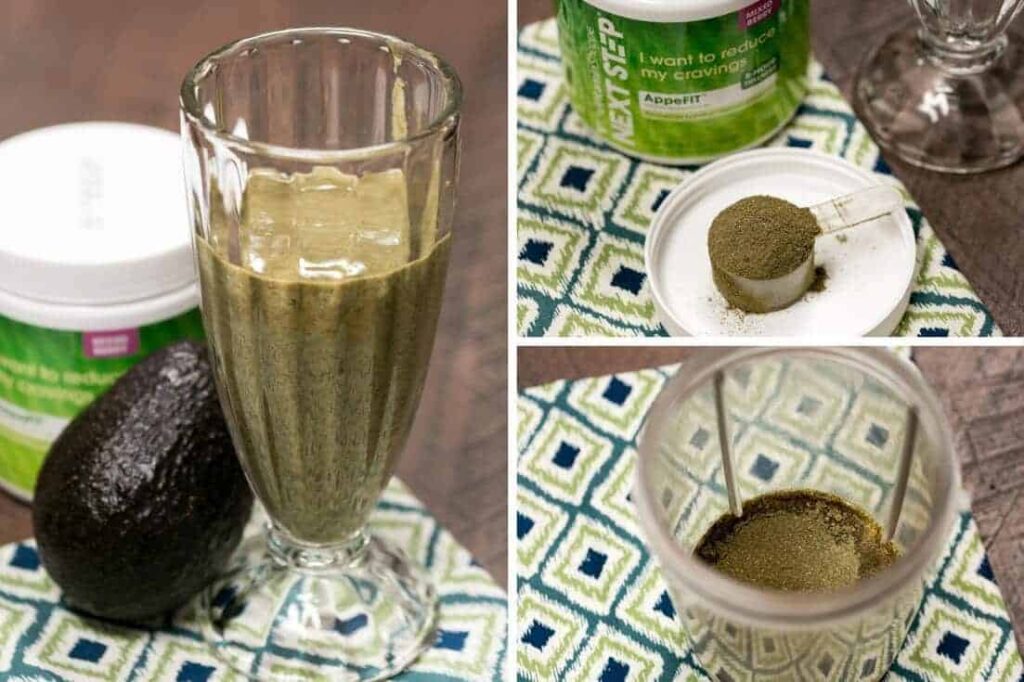 To make sure this wasn't just a one time placebo effect, I used the product for a week every morning. I simply blended the mix with unsweetened almond milk, half an avocado, and optional berries. You could also add it to your favorite low carb smoothie recipe.
I found that I was indeed full and satiated hours after drinking the AppeFIT smoothie. The powder does contain xanthan gum so if you leave the avocado out, it still makes a thick smoothie only blending with almond milk.
You won't have to worry about getting knocked out of ketosis either because there's only 2 grams of net carbs in each serving. It's also a natural based product that contains no artificial color, flavors, or sweeteners. That was one of the selling points for me.
The AppeFIT mix for appetite control is inexpensive to use. Each container contains 28 scoops of mix which works out to be less than $1 per serving. That's a lot less than the price of most low carb products.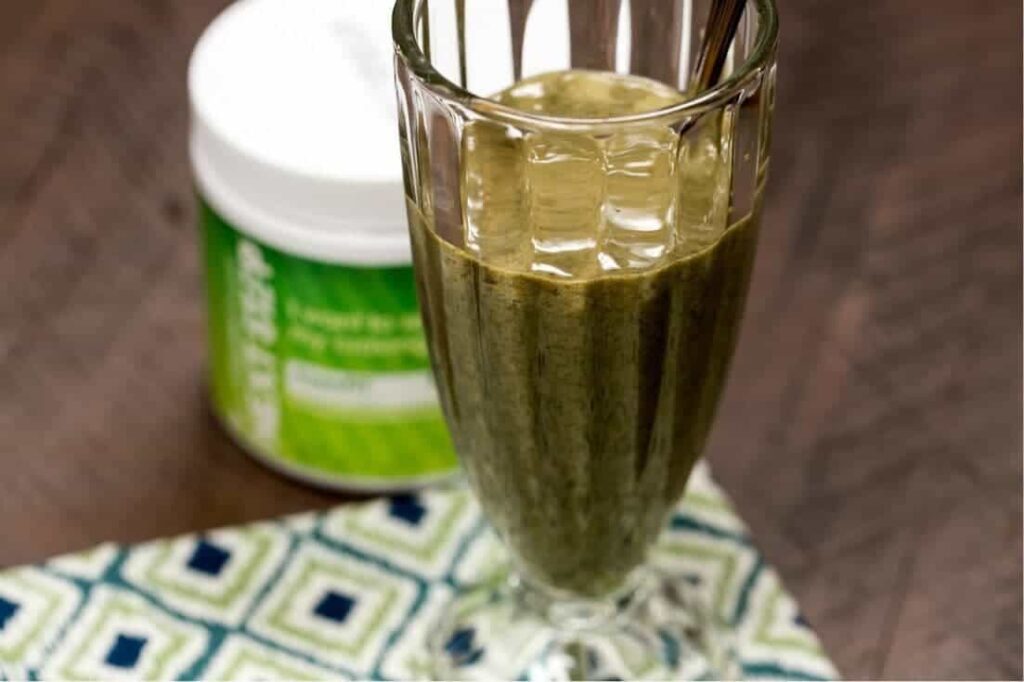 Where to buy AppeFIT by Next Step for Craving Control
The AppeFIT product is available in two flavors: mixed berry and apple punch. I opted to go for the berry flavor because I wanted to add in some fresh low carb berries. The mix is sweetened with stevia so you won't need to add any sweeteners to it.
AppeFIT is sold exclusively at the Vitamin Shoppe. It's available to ship directly to your home or it can be picked up at one of the local stores. Find out more about this amazing product here.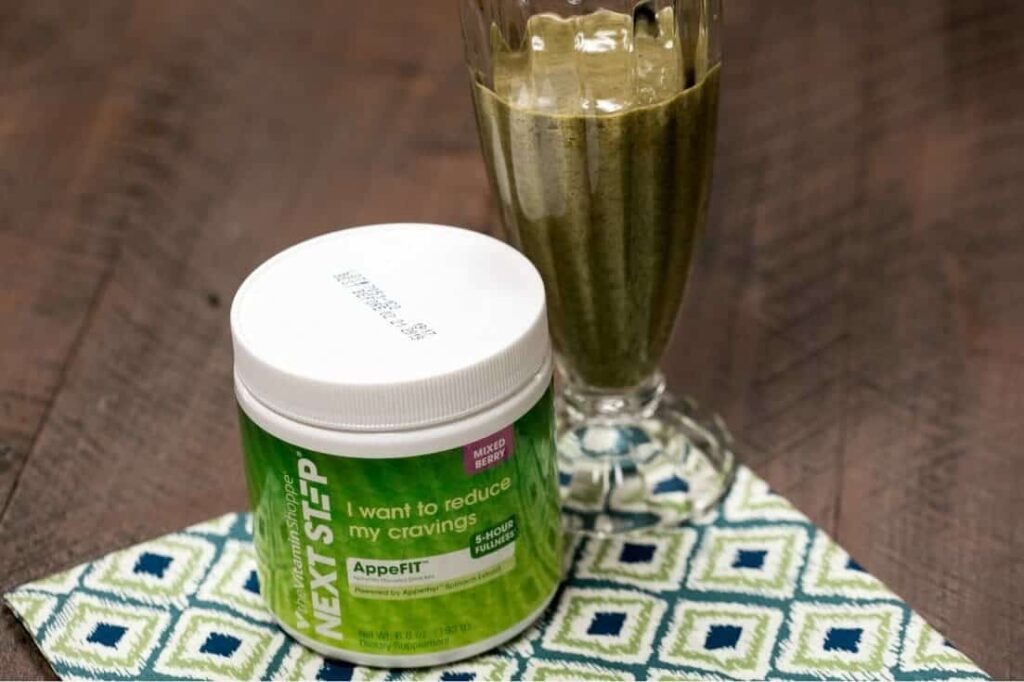 This is a sponsored content written by me on behalf of Next Step. The opinions and text are all mine.

Related Posts