Last year was a fantastic year at Low Carb Yum. Although there were many recipes shared, these are the best low carb recipes over the last year.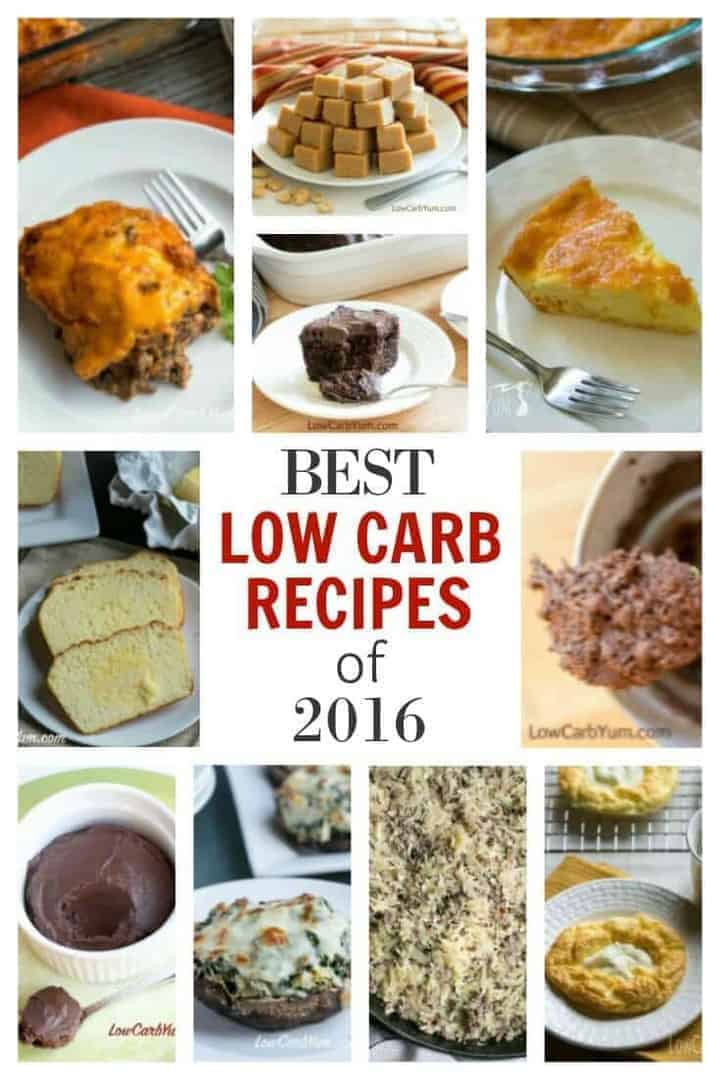 Jump to:
The Best Low Carb Recipes at Low Carb Yum
Can you believe it's already 2017? Where has the time gone? It seems like only yesterday that we were ringing in 2016.
Looking back, I think the last year was one of the best I've ever had. It was a particularly good year here at Low Carb Yum.
I've shared about 100 recipes in 2016. So, I decided to go over my website stats to determine the most popular ones.
These are the best low carb recipes that were posted over the last year. The rankings were determined by the number of page views each recipe received from January 1, to December 31, 2016.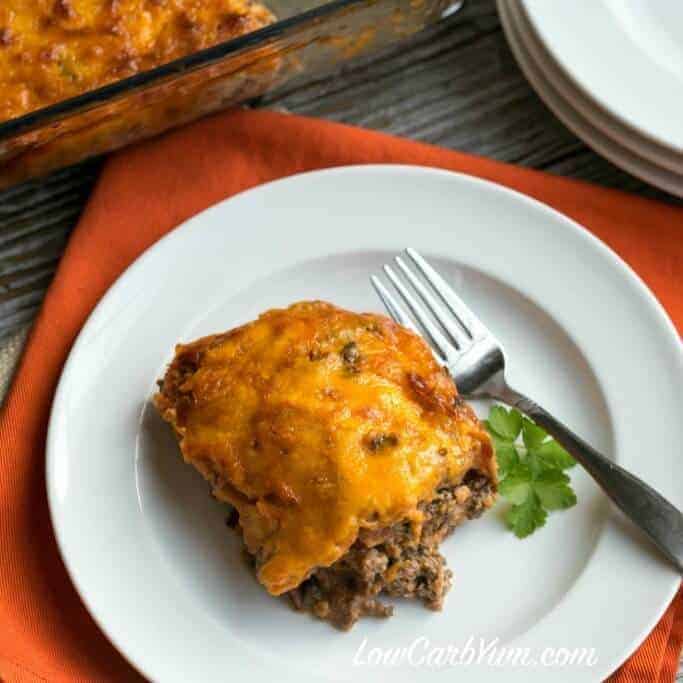 The popularity of my bacon cheeseburger casserole really surprised me. I wouldn't even consider it one of my best low carb recipes.
However, the numbers clearly show this one was on top in 2016. It is a yummy recipe, and I've always been a fan of bacon cheeseburgers.
Casseroles are also dishes that I seem to make a lot of. They are just super simple to put together.
And, I love the fact that you can make most casseroles ahead of time. Including this bacon cheeseburger casserole which tops the best low carb recipes of 2016 list.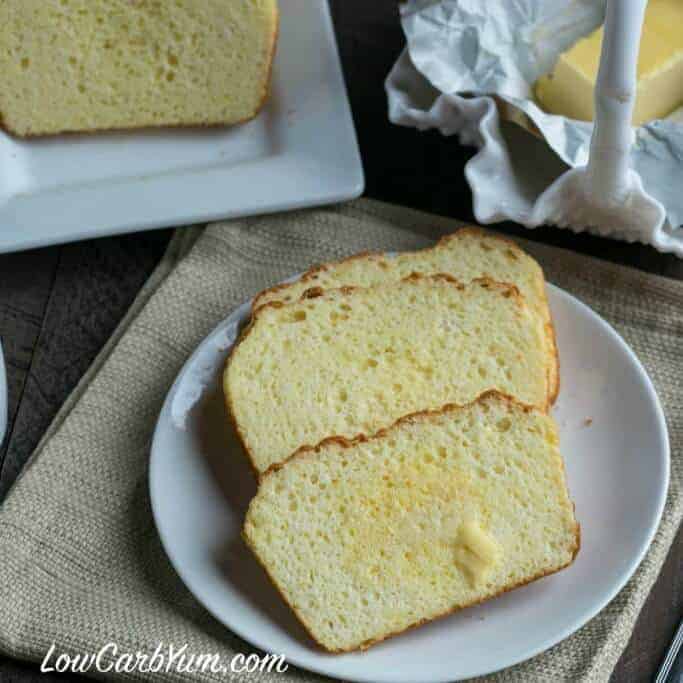 If you haven't heard of Soul Bread, you are either brand new to low carb or have been living in a bubble. After I posted my review of the popular low carb bread, the recipe seemed to explode on the internet.
I can't take credit for the recipe, but I do believe I helped give it some recognition. The recipe was developed within a low carb Facebook group who asked me to share it on the Low Carb Yum page.
The first Facebook post I shared about Soul Bread didn't do very well. So, I decided to write a review about the recipe on my blog.
Well, after that blog post, the word about Soul Bread got out in a big way. It quickly became one of the best low carb recipes on the internet in 2016. And, other low carb bloggers jumped in and started to post their own variations.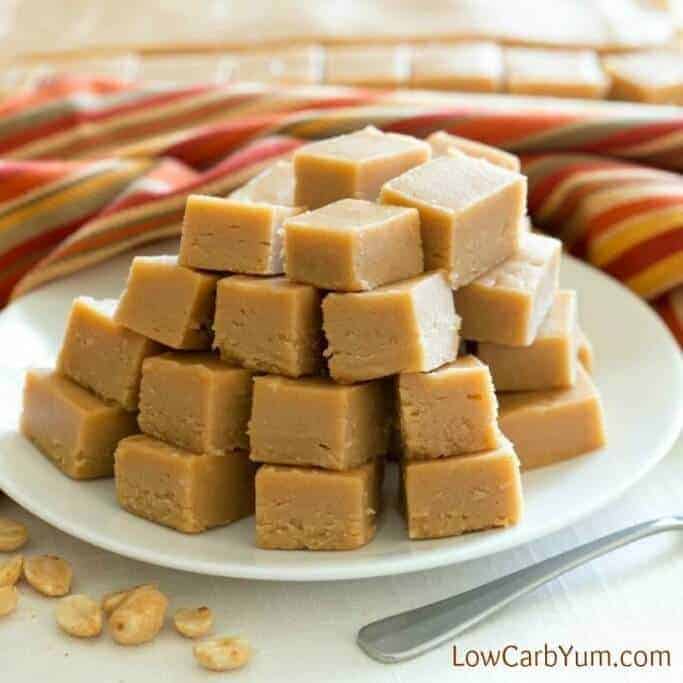 There's a Facebook story behind my cream cheese peanut butter fudge recipe, too. The idea for the recipe stemmed from another failed post on the Low Carb Yum Facebook page.
I found a delicious looking low carb peanut butter fudge recipe on Pinterest. However, I didn't realize that the blogger had removed the entire recipe and only shared the ingredient list.
The recipe ended up getting published in the blogger's cookbook so she removed the whole recipe from the internet. Without knowing that, I ended up sharing the blog post on my page.
I got so many complaints about the recipe not being available anymore that I decided to come up with my own peanut butter fudge recipe. This is the recipe I developed and it has become my most popular low carb fudge recipe.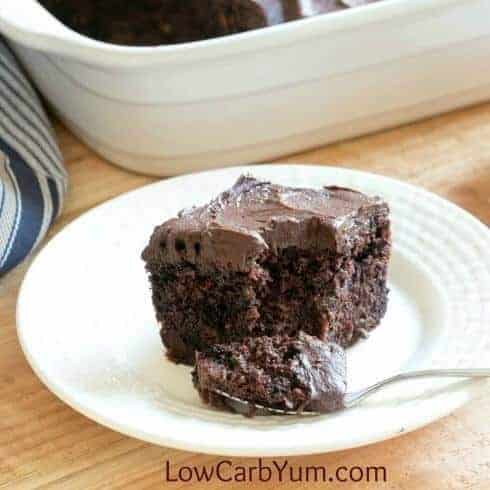 It should be no surprise that my best low carb chocolate cake recipe is one of the best low carb recipes of 2016. However, this is not a new recipe I developed last year.
The first time I made this scrumptious chocolate zucchini cake was back in July 2011, exactly one year after I started this blog. But, the recipe was posted as a German chocolate cake rather than regular chocolate cake.
Of all the low carb cakes I've made, this one has always been my favorite. Unfortunately, it was hidden in an old German chocolate cake recipe that wasn't very popular.
I decided to revive the recipe so it could be more easily found for those searching for the best low carb chocolate cake recipe. The first day I posted the recipe, it went viral.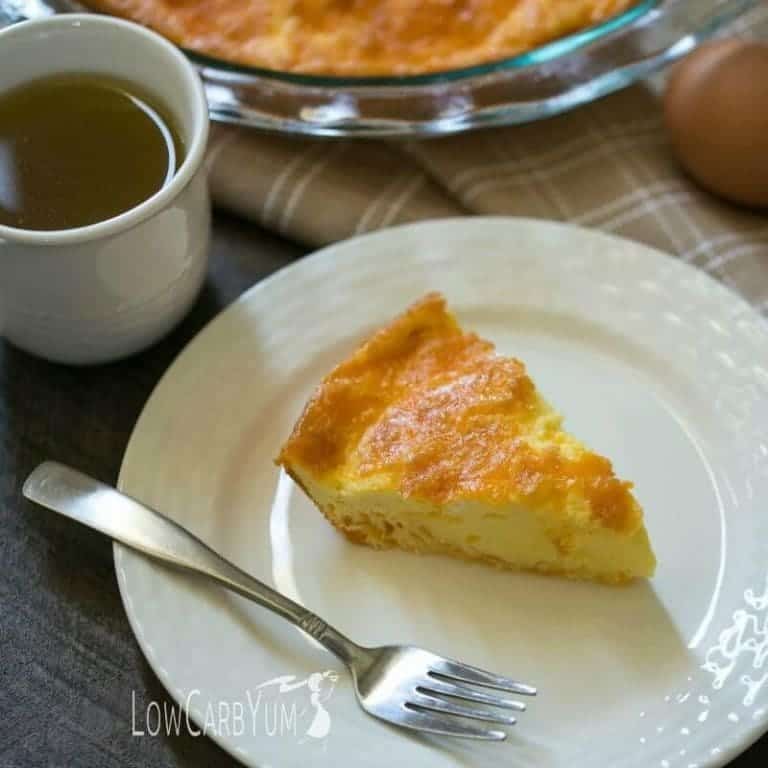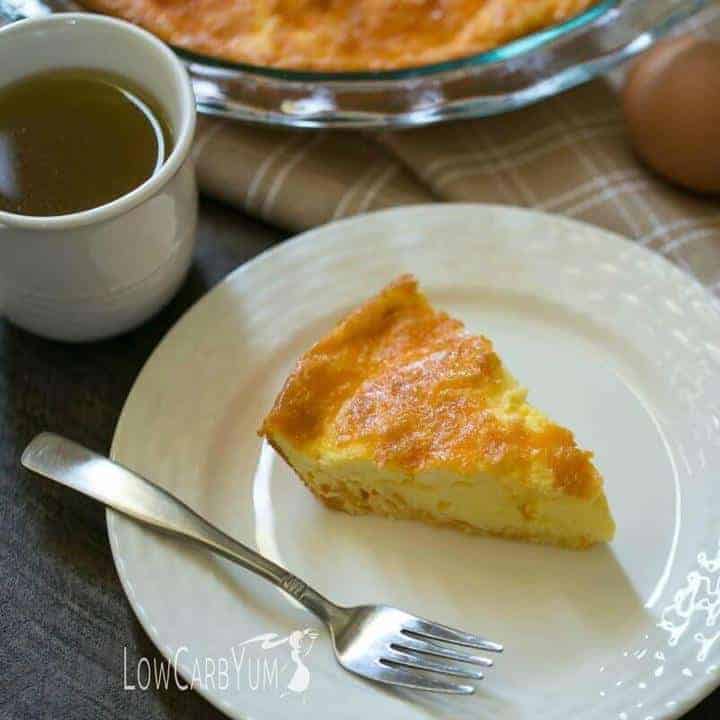 I went on an egg fast diet in April 2016 for several weeks to lose weight for my husband's induction into the Connecticut Wrestling Hall of Fame. I ended up losing about 7 pounds.
Egg diets have become very popular over the last few years. Jimmy Moore seemed to start the craze when he shared his experience on the Living La Vida Low Carb blog.
I discovered the egg fast diet from a Sooze, the blogger at Fluffy Chix Cook. I started my first low carb high fat egg fast hosted by Sooze over at the Egg Fast Diet – Fluffy Chix Style Facebook group.
It actually came as a surprise that two of my egg fast recipes made the list of Best Low Carb Recipes from 2016. This egg fast cheese quiche was something that I whipped up quickly on the weekend to make my egg fast lunches easier to take to work.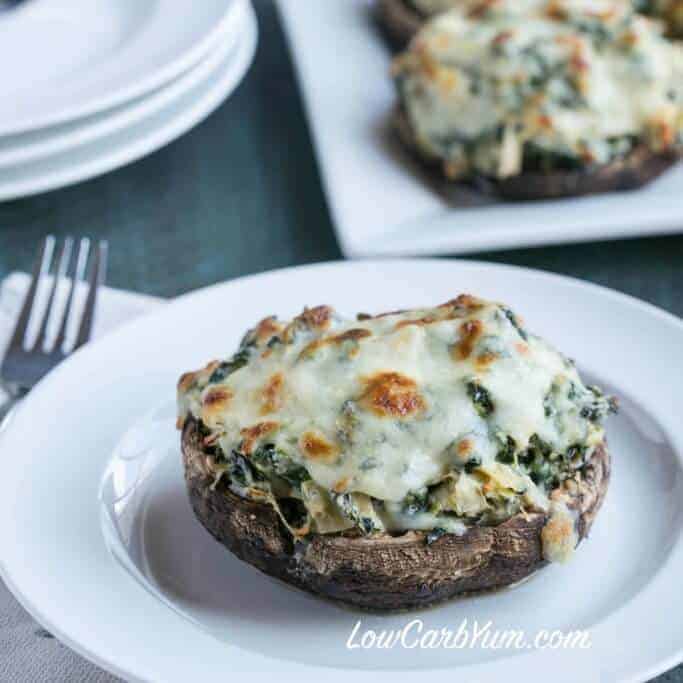 I've always loved spinach artichoke dip. And, I was often known to eat it with a spoon rather than dipping in chips.
The fact that my spinach artichoke stuffed portobello made the list of best low carb recipes came also came as a surprise. I don't recall the recipe ever doing exceptionally well on social media shares.
I had to look this one up in an SEO ranking tool. Turns out, this recipe is ranking pretty well in Google.
So, thanks to search engine traffic, this delicious low carb stuffed mushroom is getting a lot of views. It is deserving of that since it's a really good recipe.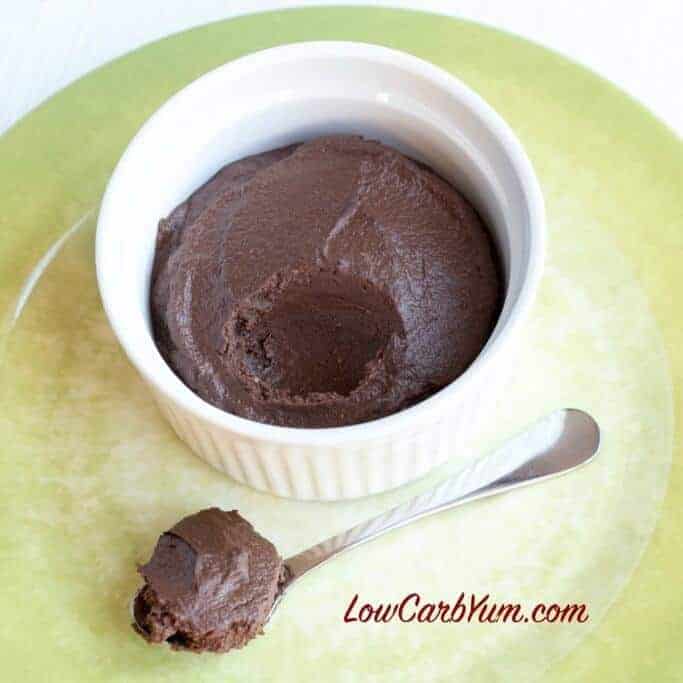 I didn't think I would sell a lot of people on the idea of a cauliflower based chocolate pudding. But, I went for it anyway.
Perhaps the uniqueness of the recipe sparked enough interest for it to be number seven in the best low carb recipes of 2016 list. However, I was really impressed with how the recipe came out.
The idea for a cauliflower chocolate pudding came to me from an Instagram post I saw. To be honest, it was something that I just stumbled on searching low carb hashtags.
In any case, I hope you give this one a try. Some people thought I went a bit far on this one, but cauliflower is a pretty amazing veggie that we all should to eat more of.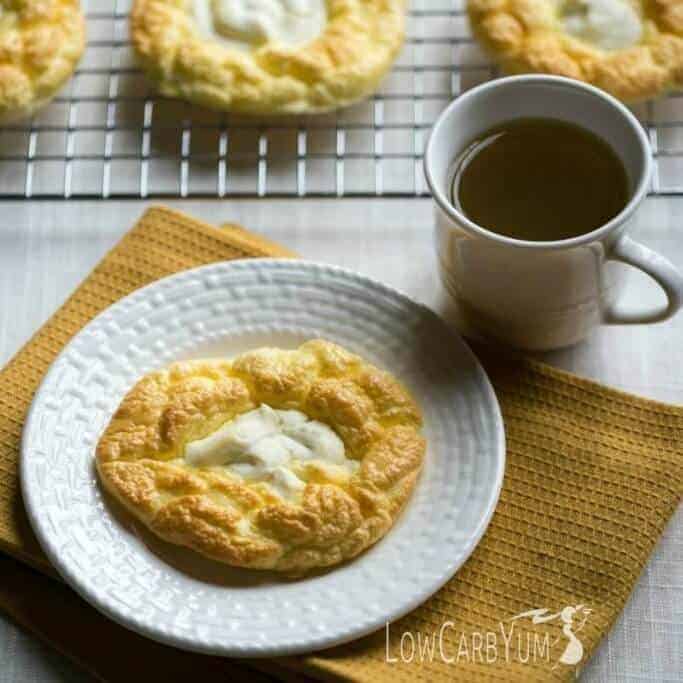 My second egg fast recipe to make the best low carb recipes of 2016 list is the cloud bread cheese danish. This one is certainly a winner.
When I first made a batch of cloud bread, I thought it has the light and airy texture of a danish. So, I thought I should explore making an actual danish out of it.
The great thing about this recipe is that it's egg fast friendly. And, it's pretty easy to make.
A lot of people think an all egg diet will be boring. But, with recipes like cheese danish on the menu, it doesn't have to be.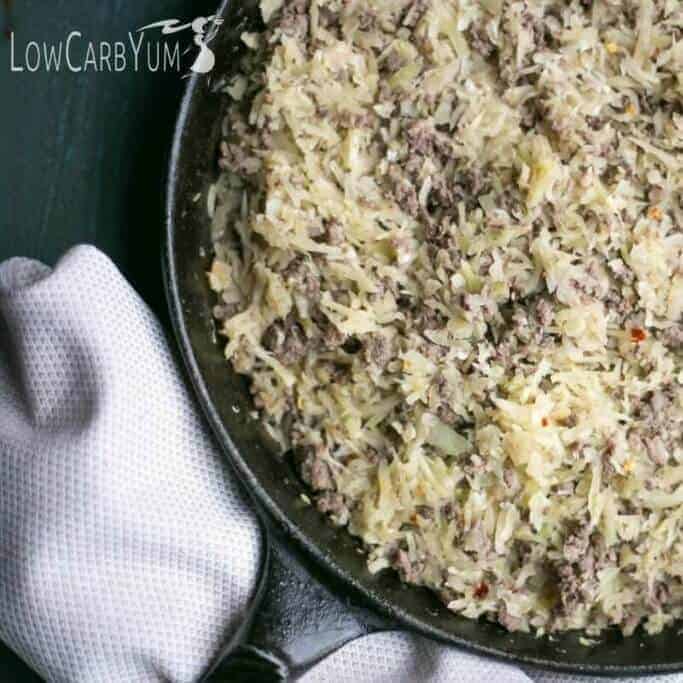 Have you heard of crack slaw? It's a super popular low carb dish made with shredded cabbage.
I discovered crack slaw on a low carb recipe forum. The name comes from the fact that it's a bit addicting and most use coleslaw mix to make it.
A lot of people fry bacon first and cook the mix in the grease. The crispy bacon pieces can also be mixed in.
I decided to leave the bacon out. But, it is a great add and really ups the flavor.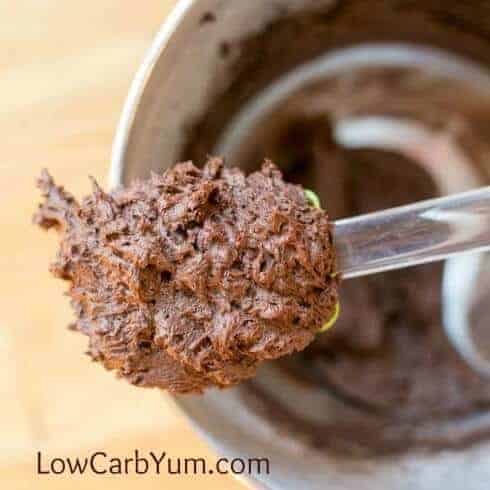 My low carb chocolate cake was super popular in 2016. So, it should come as no surprise that the frosting used also made the best low carb recipes of 2016 list.
Like the chocolate cake, the frosting was also an old recipe that I revived. It was originally used on my not so popular peanut flour chocolate cake.
I've never posted my frosting recipes separately before. But, with the popularity of this basic chocolate buttercream frosting recipe, I'll have to change that in the future.
In fact, I have a ton of other fantastic low carb frosting recipes hidden in my old cake recipes. Perhaps I'll pull some of the better ones out in 2017 so they'll get noticed.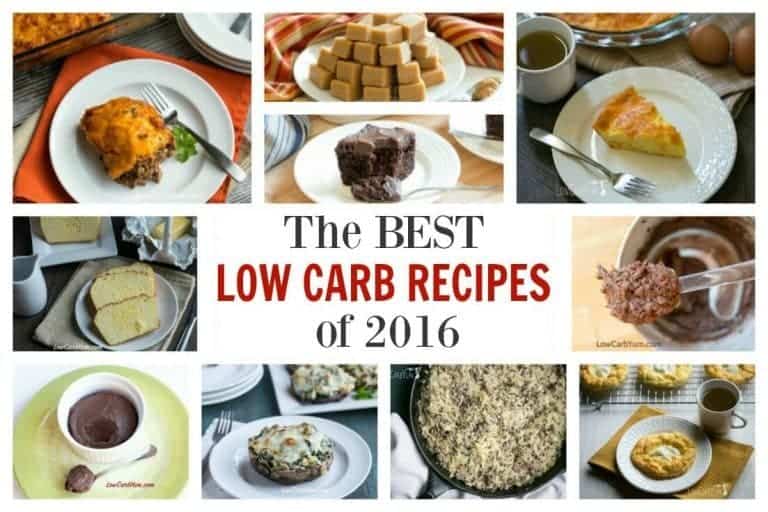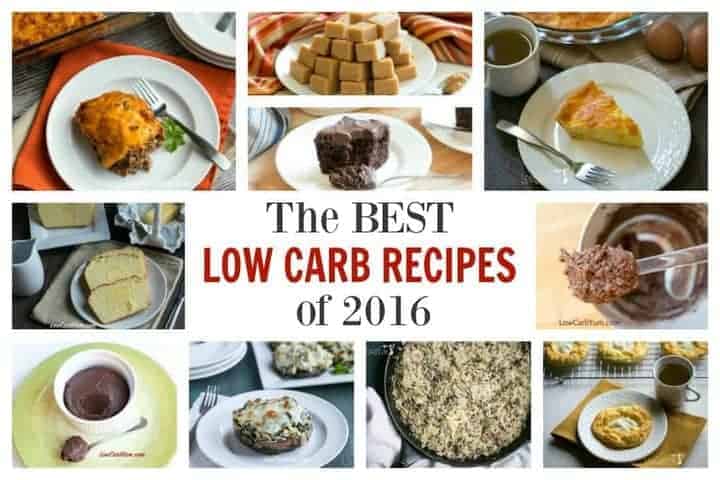 ★ FOLLOW ME ON FACEBOOK, PINTEREST, AND INSTAGRAM FOR MORE EASY KETO RECIPES.