Choc Zero ChocoNite sugar free hot cocoa mix is low carb and keto friendly. It's sweetened with a blend of monk fruit and vegetable fiber.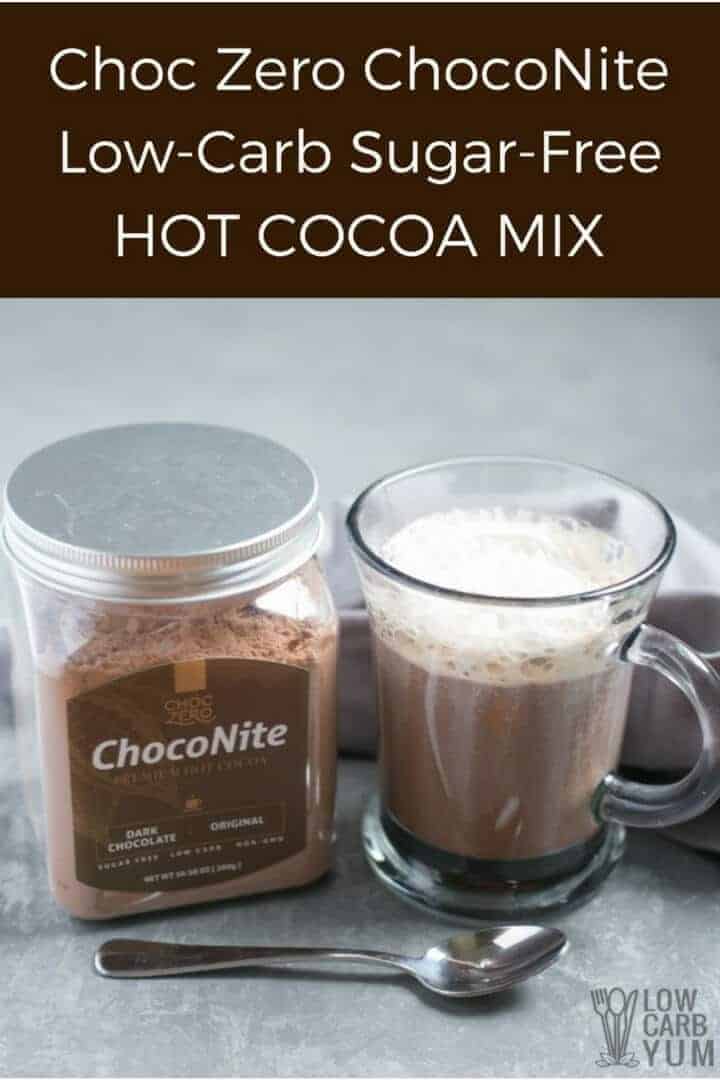 There's been a bit of a chill in the air here in Southern New England. In fact, I had to pull out some of my sweaters and light jackets as the temperatures dipped below sixty degrees!
This bit of cooling has got me excited about Fall and all the holidays that come with it. Although I dream about moving to a warmer climate, I'd really miss the change of seasons.
Because of the cooler temperatures, I craved a warm cup of hot chocolate. Luckily, I had a jar of ChocoNite sugar free hot cocoa mix in the pantry. NOTE: This product has been discontinued and replaced with the lightly sweetened cocoa.
This delicious low carb cocoa mix is made by the same company that makes the delicious ChocZero chocolates. What I love about this brand is that they don't use any sugar alcohols in their products.
I like to use ChocZero dark chocolate in my homemade candy. It's perfect for making your own low carb peanut butter cups.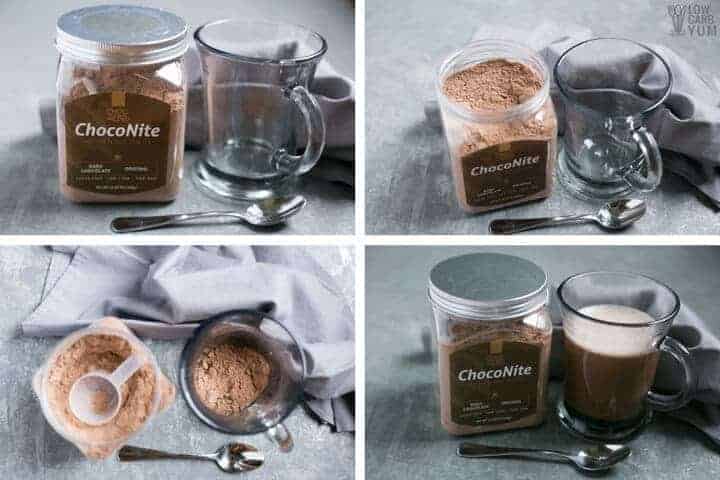 This convenient sugar free hot cocoa mix is also great for cold beverages too. You can add it in to protein shakes and smoothies to add a sweet chocolate flavor.
I couldn't find any actual directions for making the cocoa. However, I assume it's just like any other instant cocoa. You just mix in hot water or milk.
Rather than use all water, I used 6 ounces of hot water and 2 ounces of heavy cream. And, I topped it off with some homemade sweetened whipped cream.
The dark chocolate flavor has just the right amount of sweetness from me. I like that it isn't overly sweet like many artificially flavored sugar free hot cocoa mixes can be.
Where to find ChocoNite Sugar Free Hot Cocoa Mix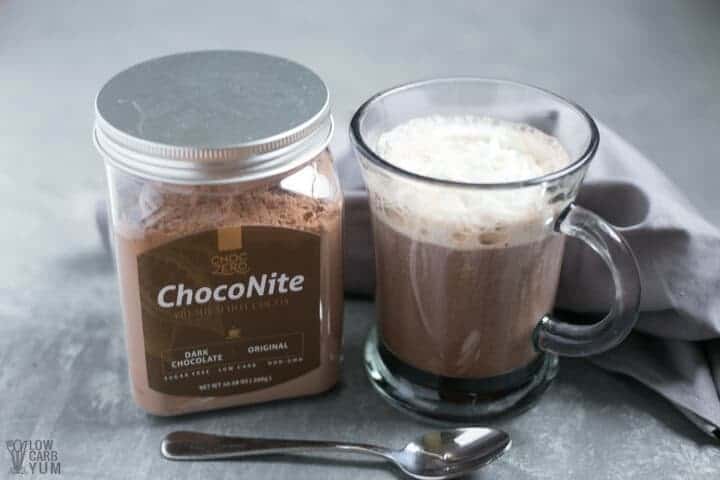 You may be wondering where you can find this yummy new low carb hot chocolate mix. The mix is available on Amazon. It comes in three flavors: Dark Chocolate and White Chocolate.
The cocoa will soon be available in K-cups. You definitely want to give some of them a try when they are released. Here's the flavors that are planned for popular single serving brew cups: Dark Chocolate, Dark Coconut, Dark Cinnamon, Dark Peppermint, Milk Chocolate, Milk Hazelnut, Milk Raspberry, Milk Vanillabean, White Chocolate, and White Banana.
The K-cup sugar free hot cocoa mix will be perfect for storing at work for a comforting cup of warm cocoa any time the mood hits. I know I'll be keeping a variety at my desk at work once they become available. And, chocolate is one of the foods that improve mood!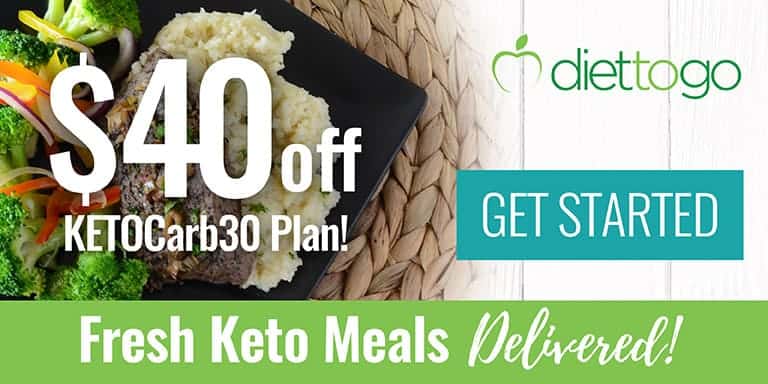 With all these wonderful flavors, which one do you like best? I only got to sample the dark chocolate, but the milk and white chocolate flavors are next on my list to try.