A collection of easy low carb salads that are perfect for summer. Salads are also perfect for sharing when getting together with friends and family.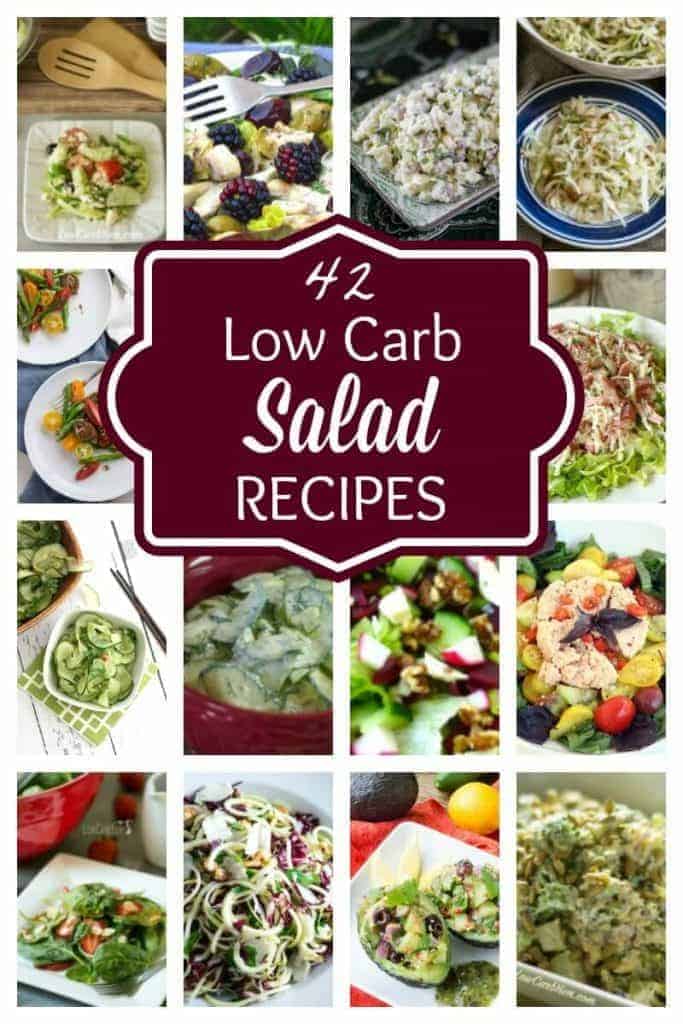 I'm always looking for quick dishes to enjoy over the summer. Easy low carb salads are a favorite during the warmer weather months. They don't take a lot of time to prepare and are usually eaten cold.
There's also a lot of activity going with the kids out of school and outdoor picnics. It's a long holiday weekend here with Monday being the 4th of July so we'll be hosting an outdoor celebration with friends. You can bet there will be a few easy low carb salads on the menu!
Most of the time, I don't bother with a recipe when making easy low carb salads for lunch or dinner. I just grab some lettuce greens and top them with low carb toppings. Some of my favorite things to add to a salad are hard boiled eggs, grilled meat, cucumbers, olives, and cheese.
Although most people like to use salad dressing, I often leave it out. When ordering a salad at a restaurant, I rarely add dressing because a lot of them are made with sugar. It's difficult to determine the carb count so it's just easier not to eat it.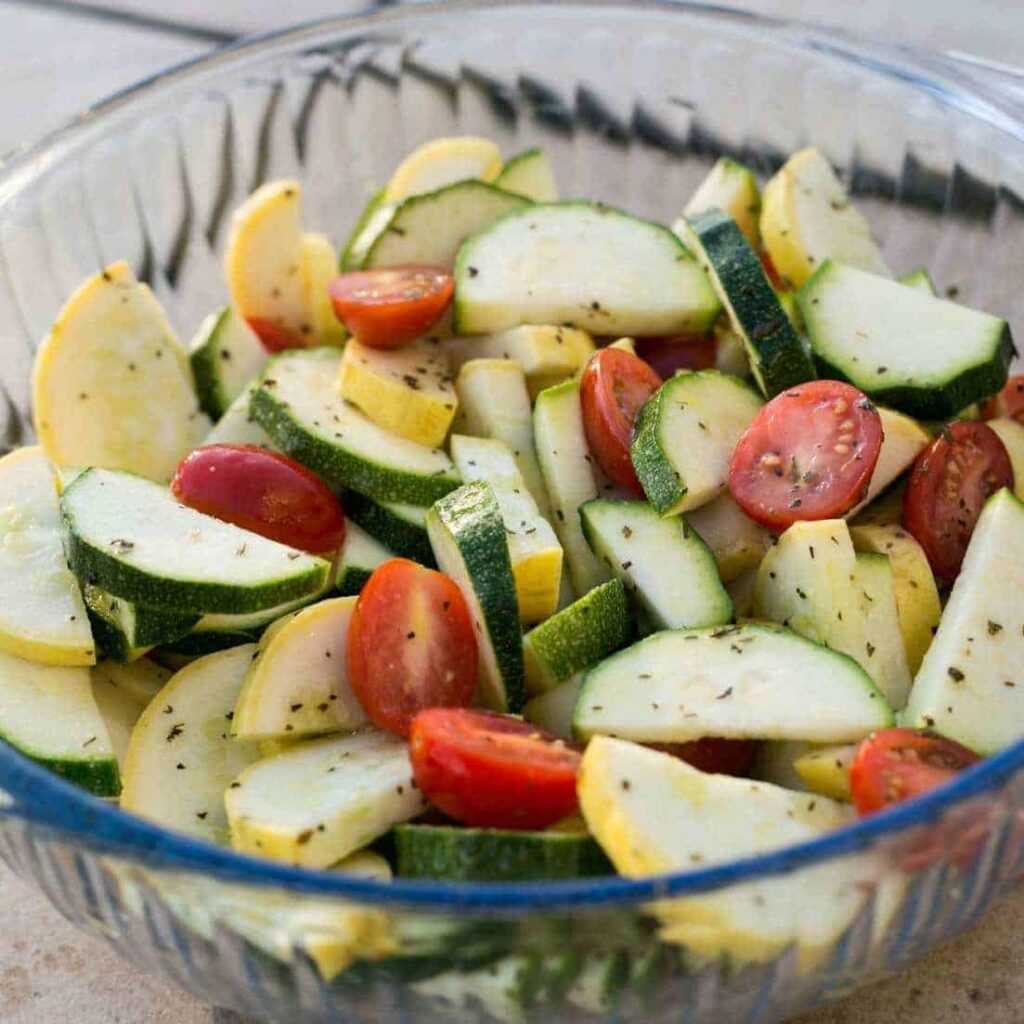 Summer Squash Zucchini Salad at Low Carb Yum
Marinated Baby Artichoke Anti-Pasta Salad at I Breathe I'm Hungry
Caesar Salad at Ditch The Carbs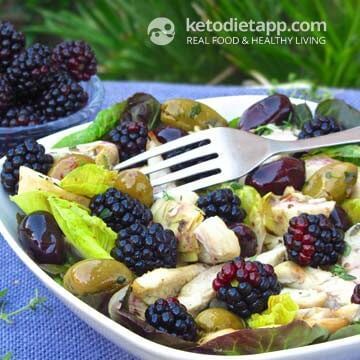 Grilled Chicken Blackberry Salad at Keto Diet App
Apple Cider Vinegar Cucumber Salad at Low Carb Yum
Raw Zucchini Squash Caprese Salad at Sugar Free Mom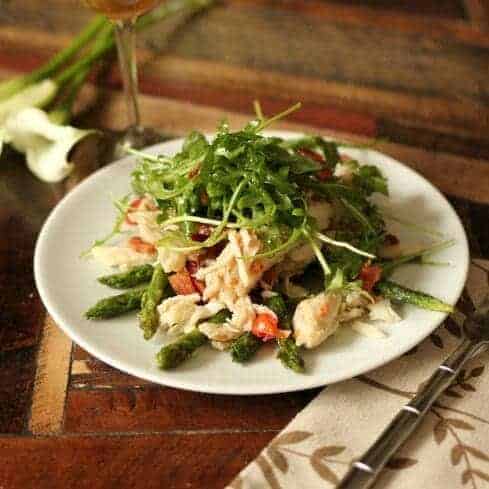 Crab and Asparagus Salad at Maria Mind Body Health
Quick Cabbage Coleslaw at Low Carb Yum
BLTA Pesto Chicken Salad at Peace Love and Low Carb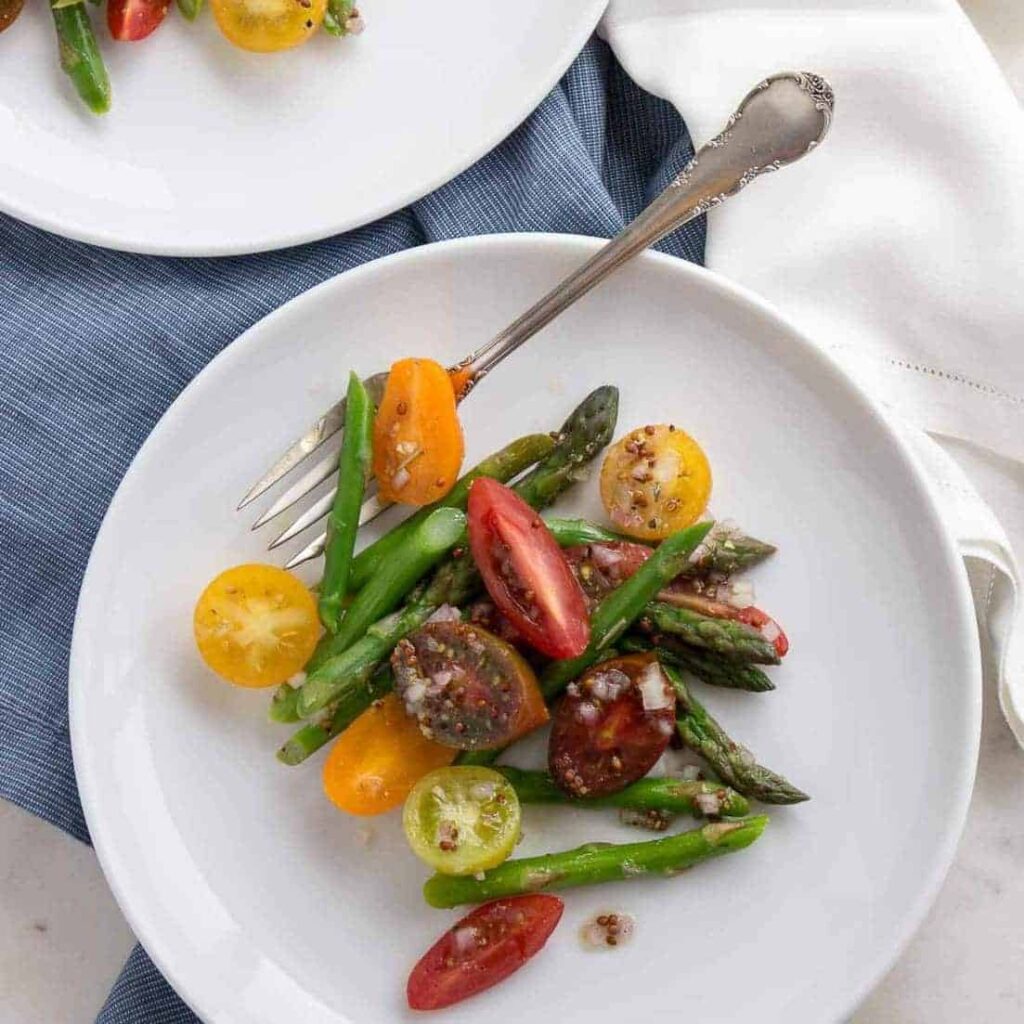 Heirloom Tomato Asparagus Salad at Low Carb Maven
Bacon Cheddar Broccoli Salad at Low Carb Yum
Strawberry Halloumi Salad at Low Carb So Simple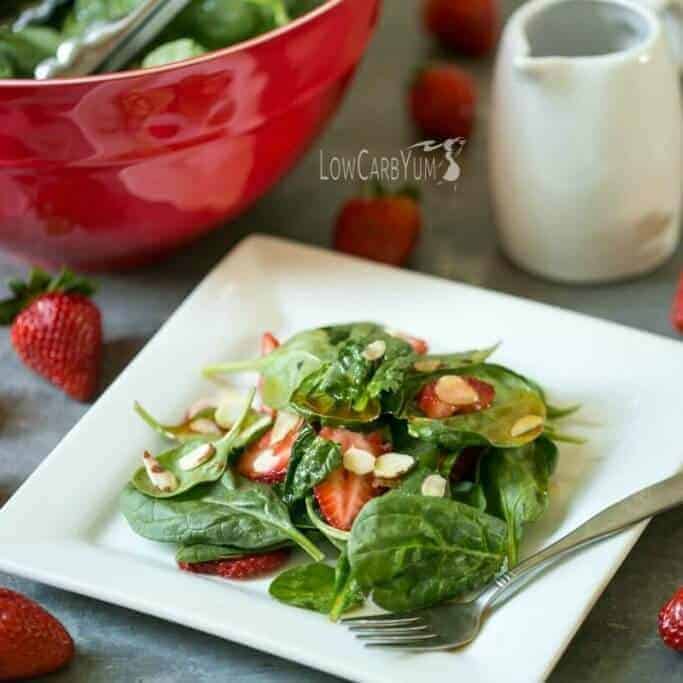 Spinach Strawberry Salad at Low Carb Yum
Broccoli Cauliflower Salad at Maria Mind Body Health
Caprese Salad with Olives and Artichokes at Low Carb Maven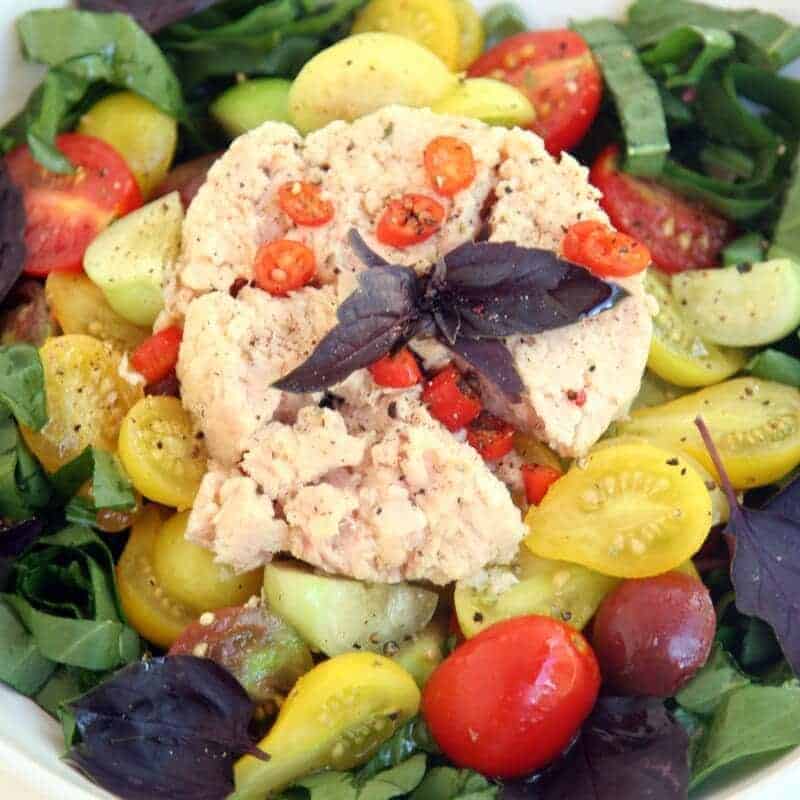 Albacore Salad at Nourished Caveman
Simple Cucumber Tomato Salad at Low Carb Yum
Spicy Shrimp Avocado Salad at All Day I Dream About Food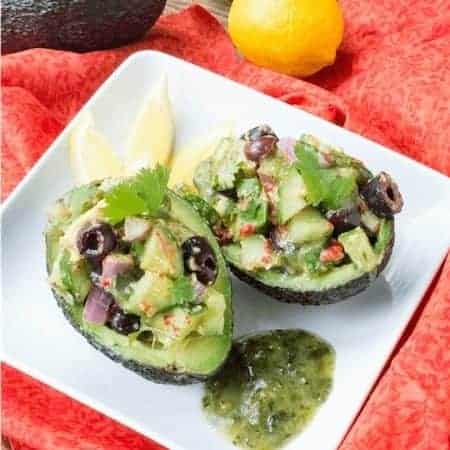 Mediterranean Salad Stuffed Avocados at Sugar Free Mom
Cauliflower Salad at Low Carb Yum
Berry Caprese Salad at Keto Diet App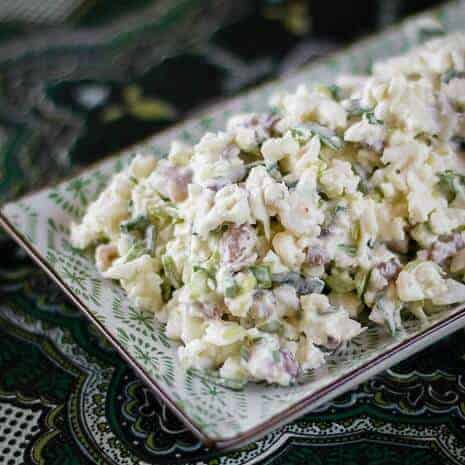 Nutty Cauliflower Salad at Low Carb So Simple
Creamy Dill Cucumber Salad at Low Carb Yum
Creamy Shrimp and Cauliflower Salad at I Breathe I'm Hungry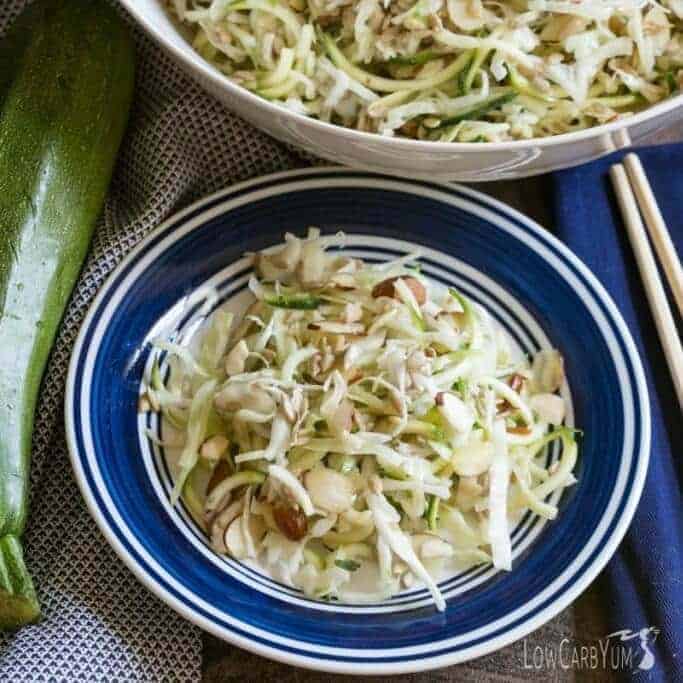 Spiralized Asian Salad at Low Carb Yum
Curried Chicken Salad at Low Carb Maven
Peas Rhubarb Spinach Salad at Nourished Caveman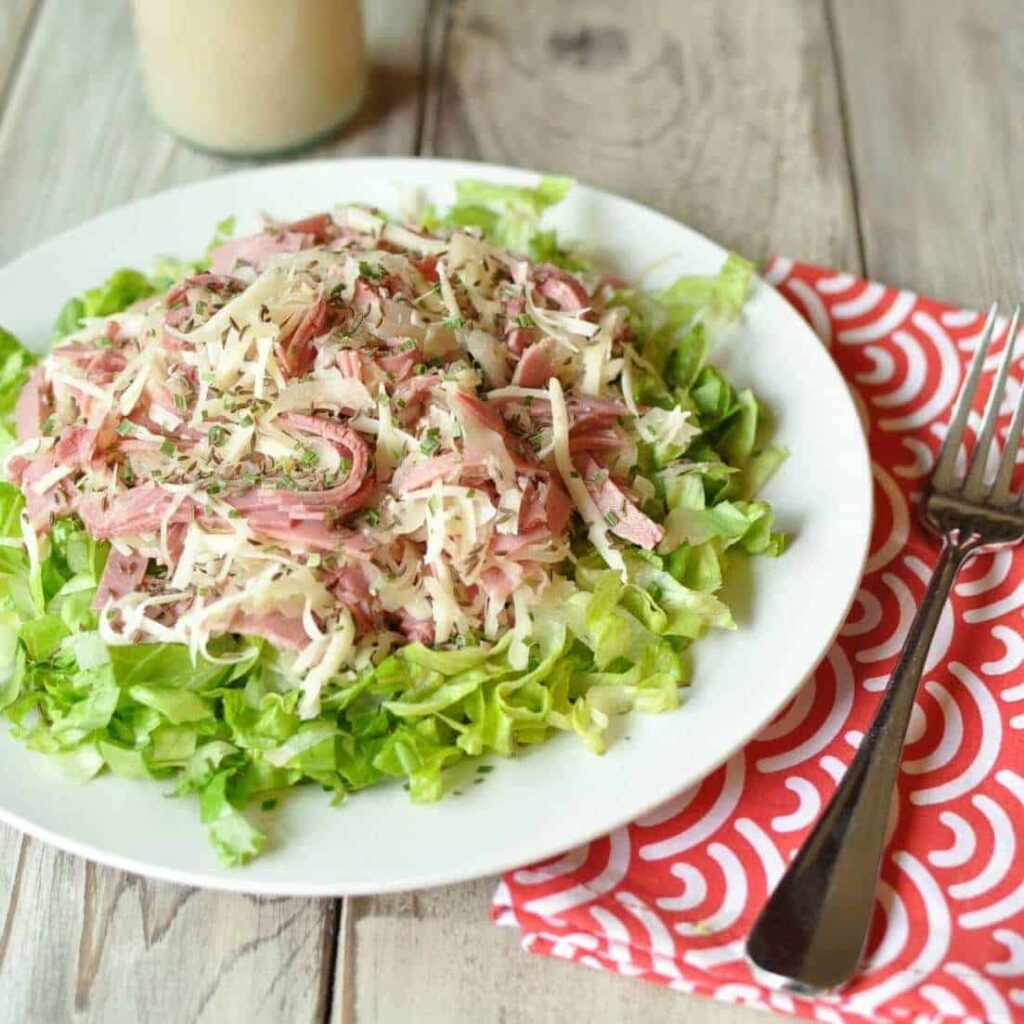 Reuben Chopped Salad with Russian Dressing at Peace Love and Low Carb
Chicken Cobb Salad at Low Carb Yum
Cucumber Greek Salad at Peace Love and Low Carb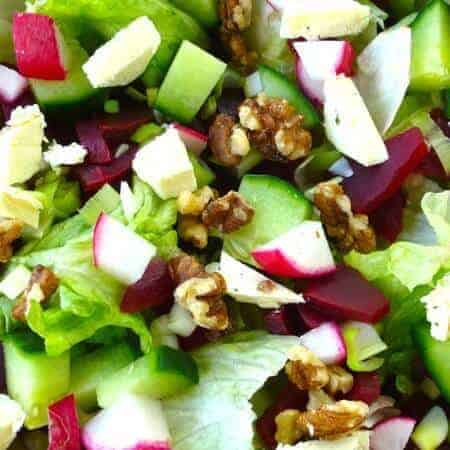 Beetroot Walnut Salad at Ditch The Carbs
Colorful Broccoli Salad at Low Carb Yum
Healthy Greens with Eggs and Ham Salad at All Day I Dream About Food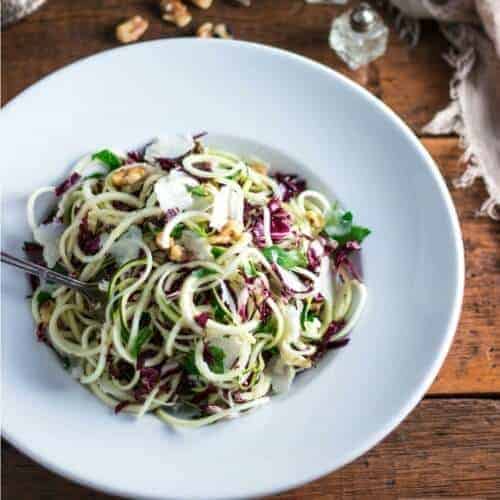 Zucchini Noodles Salad with Parmesan and Walnuts at I Breathe I'm Hungry
Sunomono Cucumber Salad at Low Carb Yum
Green Beans Haloumi and Basil Warm Salad at Ditch The Carbs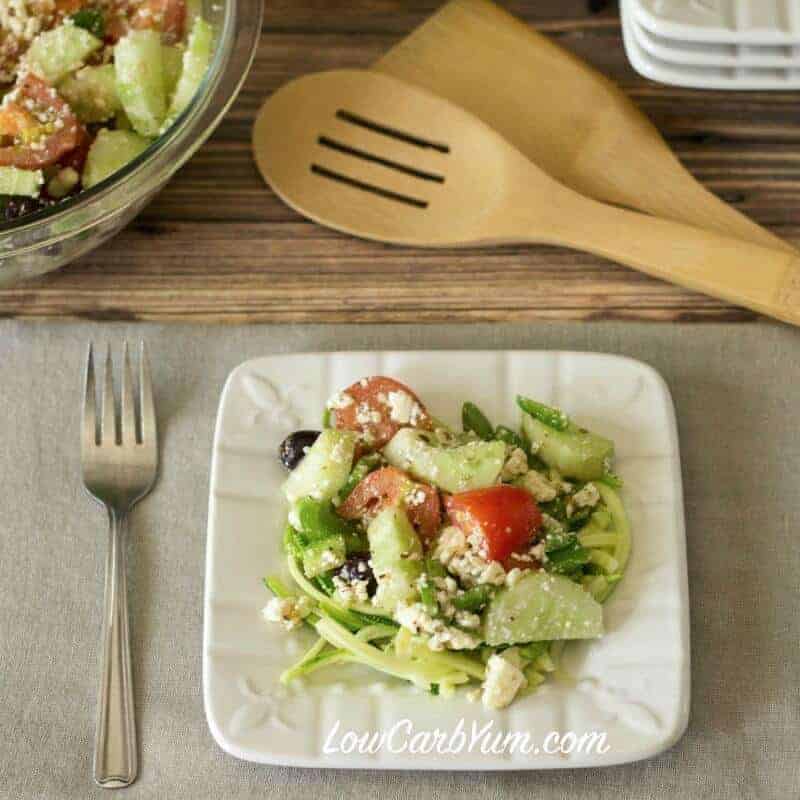 Greek Salad with Zoodles at Low Carb Yum
Easy Avocado and Egg Salad at Keto Diet App
Strawberry Spinach Avocado Salad at Low Carb So Simple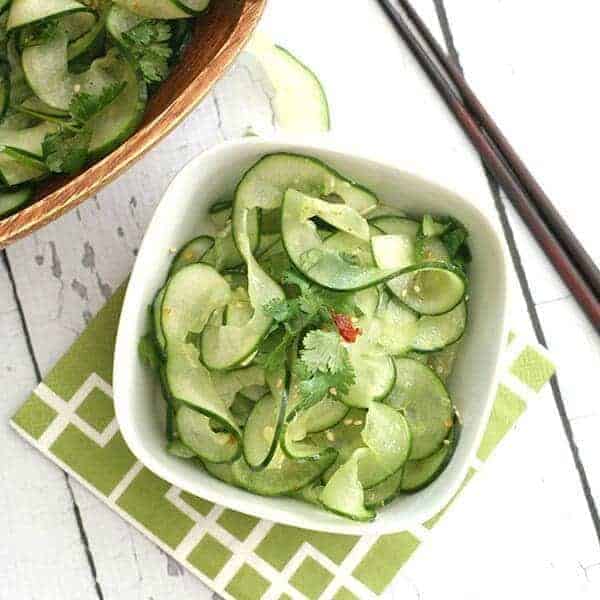 Thai Cucumber Salad at All Day I Dream About Food
Fauxtato Salad at Maria Mind Body Health
Blue Cheese Fennel Steak Salad at Sugar Free Mom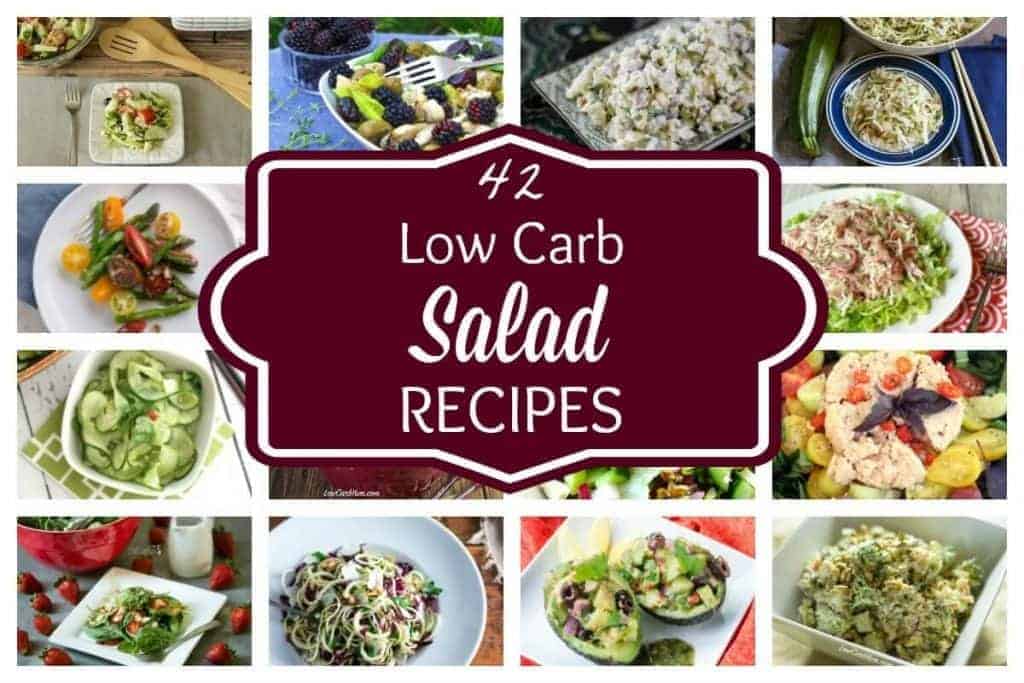 Related Posts