This post may contain affiliate links which won't change your price but will share some commission.
Full Disclosure
There's a new company launching soon to bring us low carb keto snacks. It's Fat by Nature. Here's a sneak preview of what they'll be offering.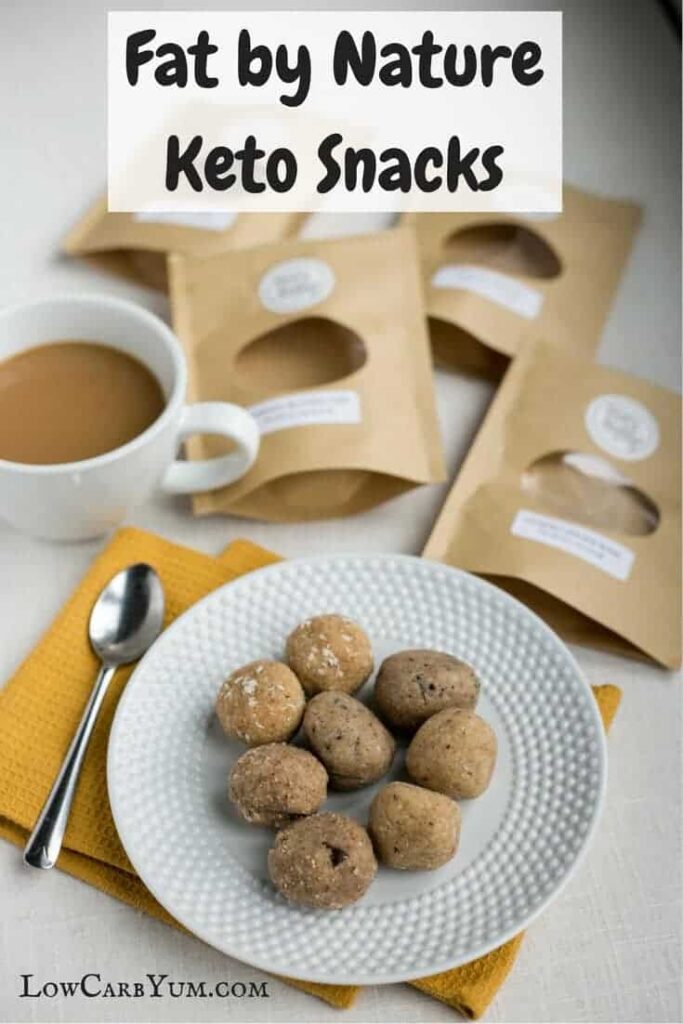 I was pretty excited to try some low carb treats from a new company called Fat by Nature. You can learn more about them on Facebook and Instagram.
The website is still a work in progress and the products have not yet launched. So you may want to bookmark it for later. But, you can start following them on social media until they formally launch the products.
I've been following a low carb diet on and off for well over a decade. It's nice to see some companies finally targeting the low carb market.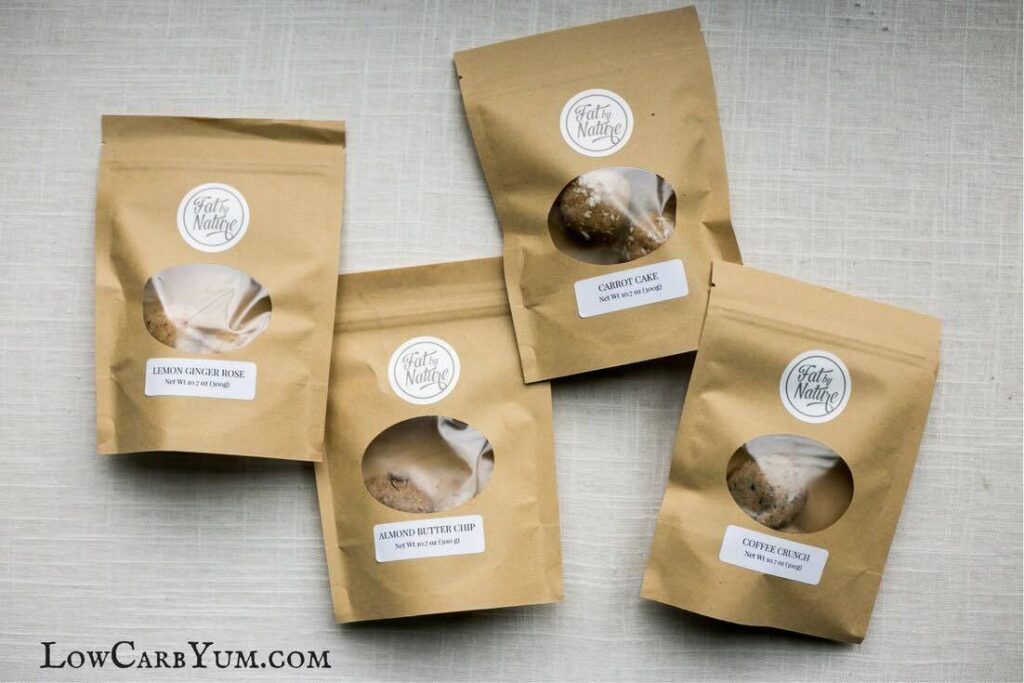 I got to sample four flavors of these yummy low carb keto snacks. The flavors were Lemon Ginger Rose, Amond Butter Chip, Carrot Cake, and Coffee Crunch.
The bites are made with ingredients I would use in my own kitchen. And, they had that homemade look and feel. The texture is good, but they were a bit crumbly.
What are they made of? There's raw nuts, raw coconut butter, almond butter, MCT oil, coconut flour, and Himalayan salt listed. And most of these ingredients are organic.
Although they all tasted wonderful, my favorite flavor is the Lemon Ginger Rose. I should mention that they didn't last long in my house because they were such yummy treats.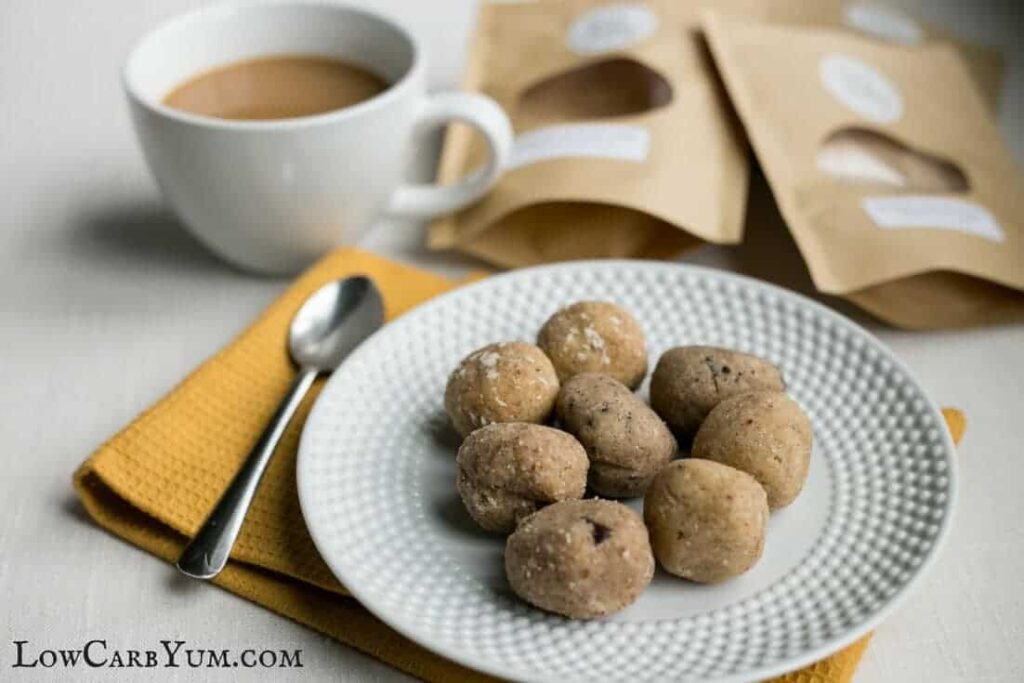 Final Thoughts on Fat by Nature Keto Snacks
All of these little sample bites had a wonderful taste with just the right amount of sweetness. I loved that they weren't overly sweet. And, there is a nice hint of almond butter.
If you are looking for something that tastes like a high carb donut or snack cake, you probably won't like these low carb keto snacks. Instead, they are more of an energy bite keto snack to have on the run. I found each ball to be very filling.
For those that are interested in trying these great little treats, I recommend following the company on both Facebook and Instagram. They've been giving samples away to fans so you may be one of the lucky winners.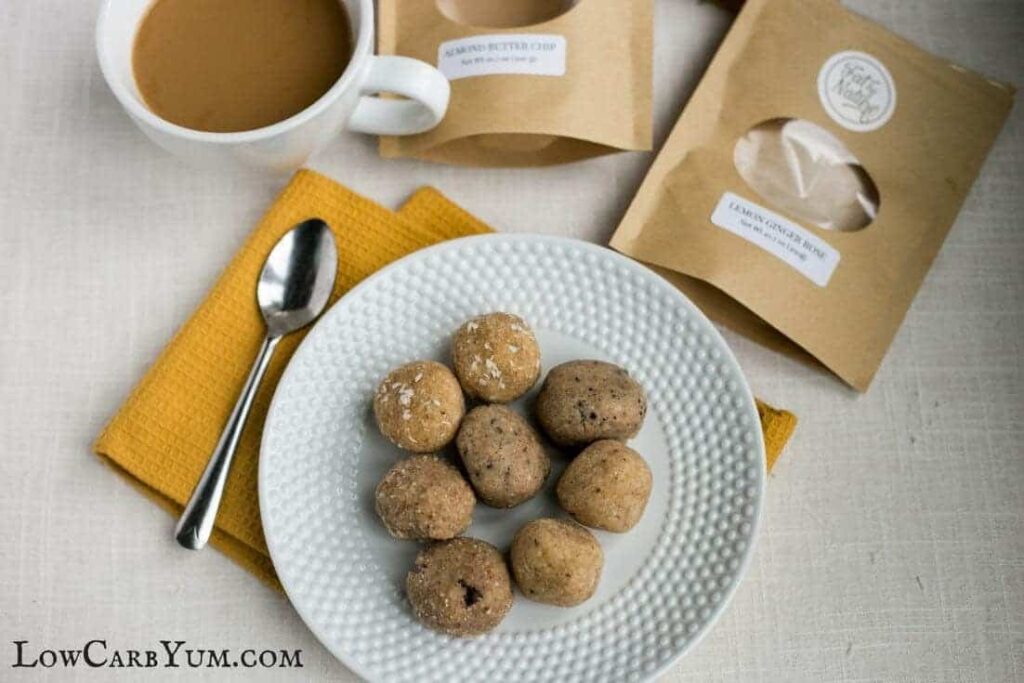 Related Posts