The best beef to consume is grass fed. And it's easy to find grass fed beef for sale locally and online. Should you make the switch from grain fed?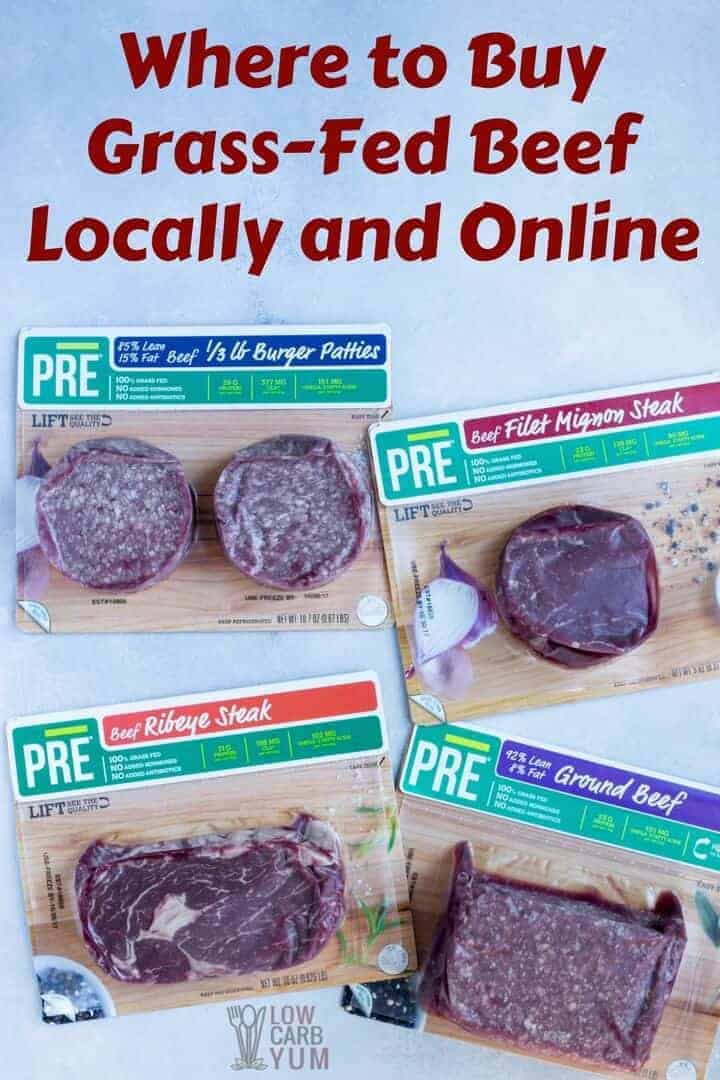 Are you familiar with all the grass fed meat benefits? It's been shown that beef pasture raised to eat grass is much more nutritious than grain fed.
One of the big differences is the amount of Omega-3. The standard American diet is usually very high in Omega-6 and most people do not get enough Omega-3.
Grass fed beef typically can contain up to 5 times as Omega-3 as grain fed. And these fatty acids are beneficial to healthy brain function. They also have anti-inflammatory properties.
You'll find grass fed beef for sale in many local markets. One of our favorite brands is PRE Brands. And, it's sold locally and on AmazonFresh
.
PRE beef is available at my local BJ's so it might be sold at yours too. I love the packaging and on the back of each package, there's a delicious recipe to try.
My husband and I love to grill our meat so that's how we tested out the burger patties and steaks. Grilling always seems to bring out the best flavor of beef.
Each piece of meat tasted super fresh. I loved how the burger patties were perfectly formed and just pop right out of the package. And, it's convenient to find the grass fed beef for sale just a short drive away.
The PRE beef products are 100% grass fed and finished. And the animals are pasture raised with no antibiotics or hormones. That's exactly how I like my meat.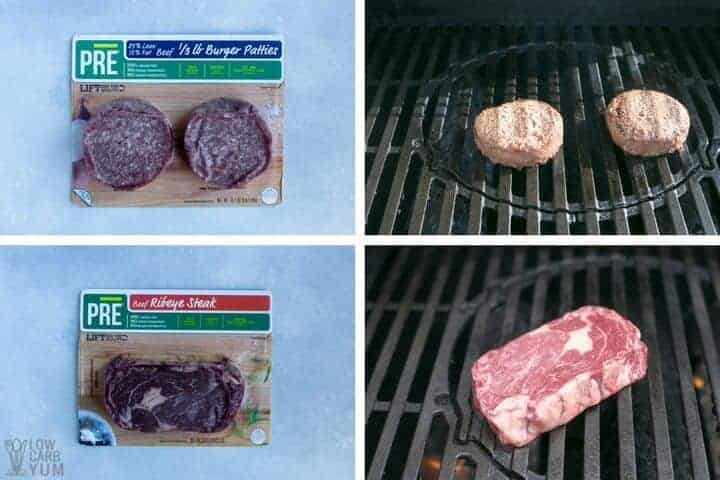 I've been following a low carb AIP paleo diet. Grass-fed meet is the only only beef that I'll eat. Our family also eats a lot of venison as game meat has similar health benefits over grain fed meats.
I used the PRE ground beef in a delicious hamburger soup from Grass Fed Girl. It's also the best choice for making my very popular Mexican Zucchini and Beef Skillet dish.
If you haven't made the switch to grass fed beef, you need to take consider the benefits. You definitely don't want to consume meats that contain antibiotics or hormones.
Beef that's been grass fed is how nature intended it to be. For those following a grain-free low carb diet, it only makes sense that your meat shouldn't be grain fed either.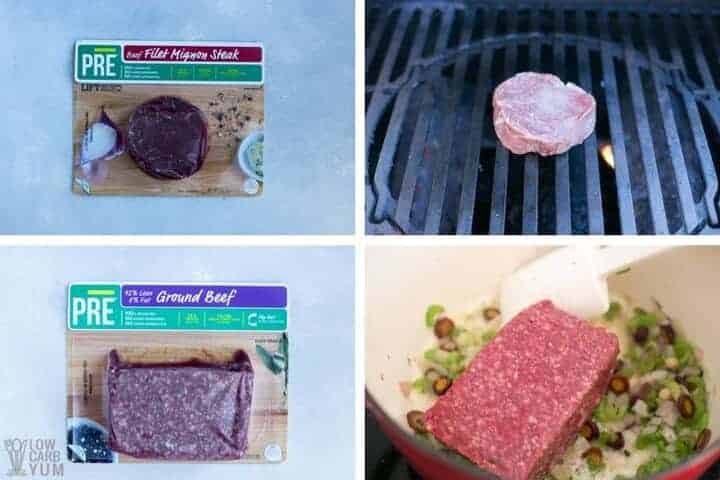 Where to find PRE Beef for Sale Locally
To see if PRE is sold in your area, just use the handy search engine available here. If there aren't any local markets close to you, it's also available at some of the online retailers including AmazonFresh
.

Related Posts