Not sure about signing up for a Keto Krate subscription? Check out all the great low carb products that came in the July 2016 Keto Krate box!
Each month feels like Christmas when my Keto Krate arrives. I'm like a little kid that just can't wait to open up their presents. Rarely, am I disappointed with the low carb products in the box.
This month was one of the best deliveries I've had. There's not one product in the box that I didn't love. And, a few of the products are repeats because they have been well received by subscribers.
I have been very happy with the Keto Krate subscription service for over six months now. The price is very reasonable and the convenience is hard to beat. And, I have found so many great low carb treats through the service.
I've been doing these monthly reviews so you'll know exactly what to expect after signing up. The service comes with a 100% money back guarantee so there's no risk in trying it. And, you can cancel at any time if you decide it's not for you.
July 2016 Keto Krate Box Review Video
Let's take a look at this month's goodies!
July 2016 Keto Krate Box Products
Epic Uncured Bacon Bites
The Epic Uncured Bacon Pork & Sea Salt bites are a super yummy snack to take along. You'll love that they have no sugar or nitrates added. The ingredients listed are pork, water, sea salt, vinegar, and celery powder.
Although these meat snacks are made from pork belly, they don't taste much like bacon. They are soft and chewy which is nothing like the typical crunchy bacon bits. I also don't find them very salty like regular bacon.
These uncured bacon pork & sea salt snacks are something I would buy again. I really like the flavor and texture. They are basically a pork belly jerky. Each serving has 9g fat, 0g carbs, and 8g protein. This makes them a perfect low carb high fat treat!
Interested in trying the Epic bites? You can get some at the Epic Bar site here. You can also find them on Amazon Prime with free shipping. I'm a Prime member so I may grab a few more bags there since I haven't seen these sold in local stores.
Guy's Sugar Free BBQ Sauce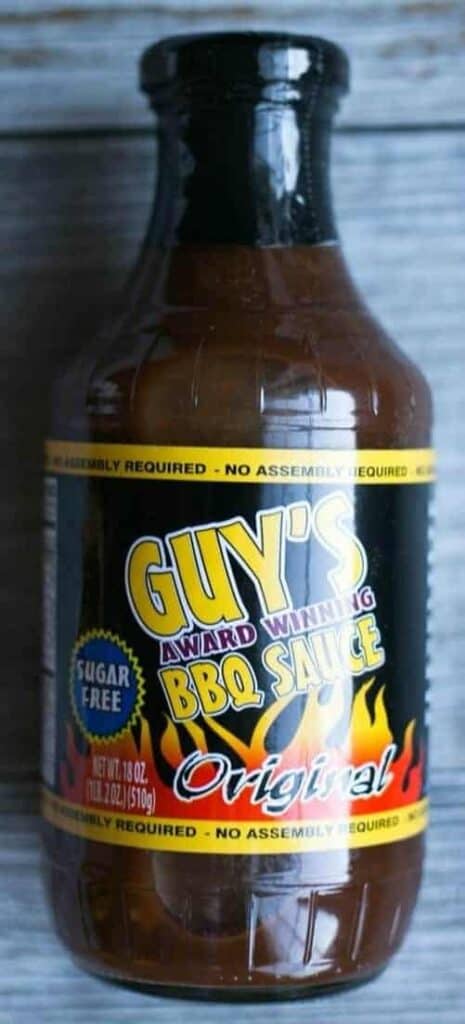 Summer is in full force here in Connecticut. So, I was excited to get a full 18 ounce jar of Guy's Sugar Free Barbeque Sauce in the July 2016 Keto Krate box. I'll be trying this out on some grilled meats over the summer.
I know a lot of low carb eaters just make their own barbeque sauce since it's so tough to find a good one premade. I've never made my own, but maybe I should give it a try.
A serving size of this low carb BBQ sauce is two tablespoons. Each serving has only 2 grams total carbs. So, it's a great option for low carb eaters. And, the sauce tastes great! It's got a much better flavor than other barbeque sauces I've tried.
The sauce is sweetened with sucralose which is something I typically don't use. Sucralose is the sweetener used in Splenda. I don't use it in my recipes because I've moved away from artificial sweeteners. It's the last ingredient listed so there's not a lot in the sauce. And, it's a strong sweetener so a little goes a long way. I do wish that Guy's would consider using a natural sweetener blend instead like stevia and erythritol.
According to the Guy's website, this sugar free BBQ sauce is available nationwide. However, I haven't seen it sold in my regular grocery store. If you can't find it locally, it's available online at Amazon. But, the price seems to be a bit inflated there.
Everly Peach Mango Drink Mix
I couldn't wait to try the Everly Peach Mango Drink Mix. It was a hot day when the July 2016 Keto Krate box arrived. I poured one packet of mix into 17 ounces of water in a shaker bottle then shook it up. It blended in well with the water. So easy and the taste is super delicious!
What I love most about this drink mix is that it's all natural. It's sweetened with stevia and erythritol which gives it a nice clean taste with zero calories. The peach mango flavor is amazing. I highly recommend it.
You can find this delicious low carb drink mix at GoEverly.com. You can bet I'll be ordering more. And, there's a code included in the Keto Krate to try all 4 flavors of Everly drink mixes for FREE! I was pretty excited to see that and look forward to trying the other flavors.
These yummly drink mixes are available in select Whole Foods, Target, Publix, and Kroger stores. My local Target doesn't sell them, but the Everly website says they are available in one not too far from me. If you can't find them locally, you can always purchase them on Amazon.com. They are very convenient to take along on the road. The pouches will flavor one regular 16.9 ounce water bottle.
Doctor in the Kitchen Rosemary Flackers
Flackers are crackers made from whole flax seeds. They provide a healthy dose of fiber and omega 3's. Most people don't get enough omega 3 fats in their diet. So, these crackers can help you get your daily dose of it. This month's shipment included a 5 ounce bag of Rosemary Basil flavored Flackers.
This is the second time I've seen the rosemary flavored Flackers in a Keto Krate. I really enjoyed them last time so I was happy to see them again. They are a delicious crunchy snack that you can feel good about.
Amazon offers these crackers as a low cost add on item. You can also order them from the company website at DrInTheKitchen.com. Keto Krate provides a discount code to save 25% if you'd like to buy more from the Dr. In the Kitchen website.
Chef's Cut Buffalo Style Chicken Jerky
I love the flavor of Buffalo chicken. The Chef's Cut Buffalo Style Chicken Jerky is a great way to enjoy that flavor without the mess. Now you can enjoy Buffalo chicken of the go!
Let's face it. Premium jerky is expensive. However, it feels very affordable when you get this treat neatly tucked away in your monthly Keto Krate. I usually have to fight my husband for the jerky, but he isn't into spicy foods so this one is all for me.
This yummy chicken jerky is available on Amazon Prime in a discounted 4 pack. Since shipping is free for Prime members, I find it's a pretty good deal. You can also head over to ChefsCutRealJerky.com and order from there if you prefer. You'll also get 15% off from the Chef's Cut Real Jerky website when using the included Keto Krate discount code.
I Love Snacking Lemon Rosemary Oloves
Olives are one of my favorite low carb snacks. I'm known to keep a jar in the fridge just so I can grab a few to satisfy my salt cravings.
A very portable single serving of Lemon Rosemary flavored Oloves was included in the 2016 July Keto Krate box. You really can't go wrong with olives. The lemon rosemary is a nice change in taste from the plain ones.
Having a portable flavored olive snack pack is a great idea for keto snacking. You can grab yourself supply of these treats at Amazon. And, there's a 10% off discount code to use at Amazon included in the Keto Krate! You can find out more about Oloves at ilovesnacking.com.
Roam Sticks Hickory Smoked Pork Stick
I was a little worried about the organic dextrose and maple sugar listed as ingredients on the Roamed Sticks Hickory Smoked Port Stick.
However, the company explained that the small amounts of sugar added tho their sicks are nearly entirely eaten by the starter culture used as a natural preservative.
That makes me feel a lot better. And, at only 1 gram of carb per serving, it's a great portable treat to take along on those summer outings.
You can buy a case of Roam Sticks on Amazon to keep yourself stocked for a while. There's also a coupon available to Keto Krate subscribers.
Sarayo Sauce Original
A bottle of Sarayo creamy, spicy umami, sriracha mayo was neatly tucked into the Keto Krate. This sauce gives a nice kick to ordinary deviled eggs. It also makes a nice dressing for a taco salad. You can use it on just about anything to add a nice touch of spice. A little bit of this sauce goes a long way and you can use it in your cooking or as a condiment.
This spicy mayo has been a very popular product with Keto Krate customers as it's already been featured a few times. It is a very tasty sauce to have on hand. You can get some ideas for using Sarayo Sauce on the company website.
I was pleased to see this yummy Sarayo sauce available on Amazon Prime. If you love adding a bit of kick to your food, you should definitely give it a try. There's also a discount code in the box to save 10% when ordering more!
Conclusion
How would you rate the July 2016 Keto Krate box? Do you think it's worth the monthly price? The retail value of the products along with shipping does seem cheaper than if you purchased them individually. And, Keto Krate saves you even more with the included discount codes if you purchase additional products.
I believe Keto Krate is a great value for what you get. I plan to continue my subscription for a while. Want to see some of the other products that have been included in the monthly Keto Krate shipments? Below are links to my last three Keto Krate reviews.
Click here to see my review of the April 2016 box.
Click here to see my review of the May 2016 box.
Click here to see my review of the June 2016 box.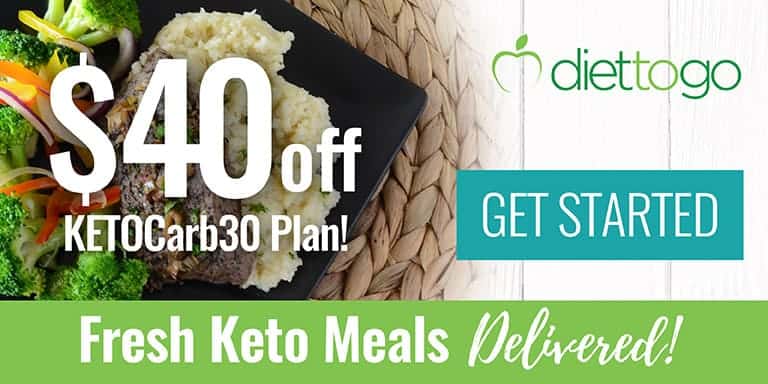 Are you ready to join the keto snack club? Just head over to Keto Krate to subscribe!