Discover awesome low carb products in each Keto Delivered unboxing review. Here's all the items included in the July 2017 monthly shipment.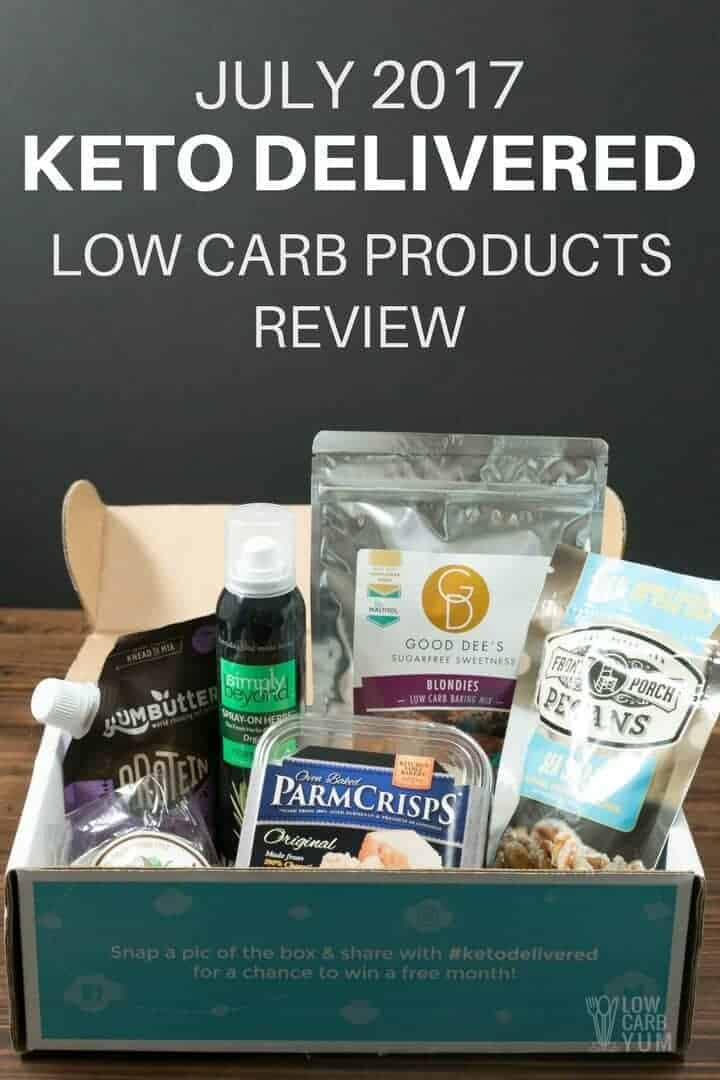 I'm still fairly new to the Keto Delivered low carb subscription service. But, so far, I'm very impressed. They've shipped some fantastic keto friendly products right to my door.
I just wish this month's shipment arrived before my one week trip away. The products would have made wonderful snacks for the road trip.
The box ended up coming while I was away, but my husband stayed home and got my box of goodies stashed safely away until my return. It was a nice thing to see when I got back home.
Just take a look at the following video to see what was in this month's box…
July 2017 Keto Delivered Unboxing Video
More details on each product are provided below…
Simply Beyond Spray on Rosemary

There's always a new product to discover in each Keto Delivered unboxing. In this shipment, one of the items I've never seen before is the Simply Beyond Spray-On Herbs.
An aerosol free spritz that adds in rosemary herb flavor. And, it's super easy to adjust the flavor. Use a little for just a touch of rosemary or spray on lots for a bolder taste.
The great thing is that there's no need to deal with cutting or storing fresh herbs. With Keto Delivered, you also get a 10% off coupon for use at SimplyBeyondFoods.com. You can also find the Spray-on herbs on Amazon.
Front Porch Pecans with Sea Salt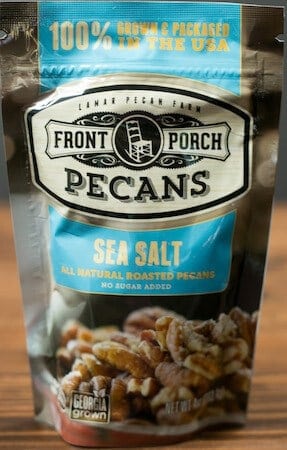 You'll get delicious light and buttery pecans roasted to perfection in each Front Porch bag. And, each serving will only set you back about 1 gram net carb. They make a nice snack to take on the road.
Nuts are always a welcome snack to see in each low carb product shipment. I'll be keeping this yummy bag in my desk at work to keep me going during the long hours.
Subscribers save 10% off Front Porch Pecans at Amazon using the coupon code provided in the Keto Delivered box.
Parm Crisps Original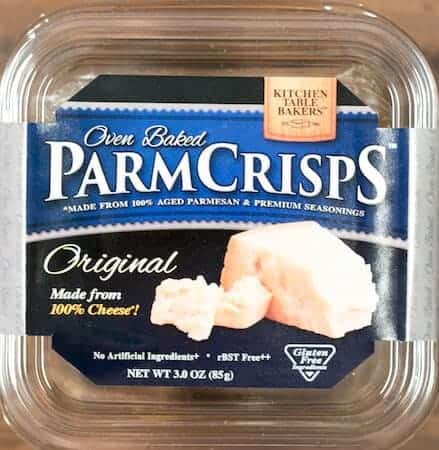 We love our cheese chips and the oven baked parmesan ones from Kitchen Table Bakers are one of the best around. Make entirely from aged Parmesan, these crunchy chips are perfect for snacking or dipping into your favorite sauce. I also love using them to top a low carb taco salad!
ParmCrisps have virtually no carbs so there's no need to feel guilty unless you go overboard with calories. I'm always happy to see great snacks like these during a Keto Delivered unboxing.
Fax Snax Ginger Turmeric Cookies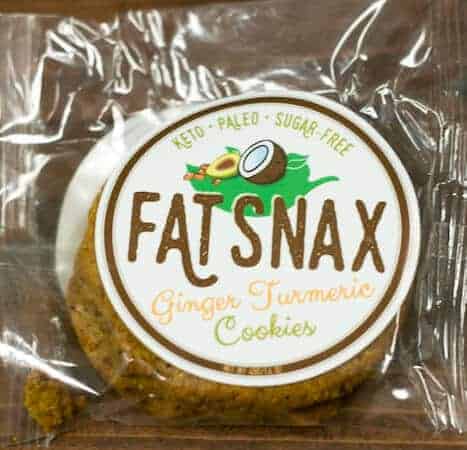 The Ginger Turmeric FatSnack cookies have quickly become one of my favorite cookies. I love that they are high in healthy MCT fats and full of fresh ginger flavor.
These tasty keto cookies also come in chocolate chip and peanut butter. You can see my full review of them in this post.
For those who want more, Keto Delivered provides a 15% off discount code to use at FatSnax.net.
Yum Butter Probiotic Almond Butter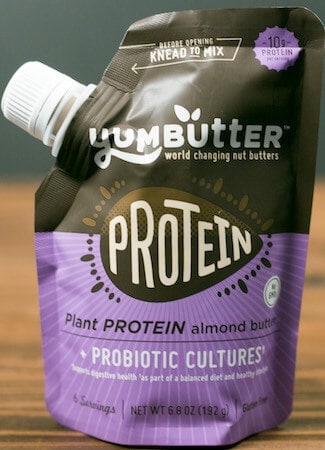 Yum Butter puts a whole new twist on almond butter by adding probiotic cultures. Every bite will help support digestion by increasing the good gut bacteria. And, it's scientifically formulated to increase protein utilization.
This pumped up almond butter was another item new to me in the Keto Delivered unboxing. Getting the benefits of probiotics in almond butter is a fantastic idea!
And, for those who just can't get enought, there's a 20% off discount code included to stock up on more at YumButter.com.
Good Dee's Blondies Mix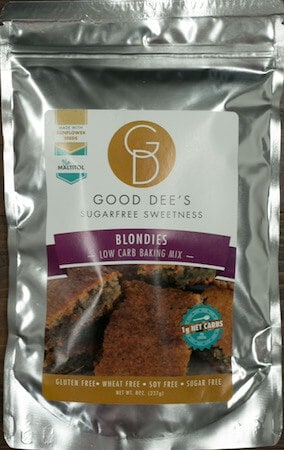 I like keeping quick baking mixes in the pantry to whip up quick snacks to share when meeting up with family and friends. The Good Dee's mix makes it easy to bake up a batch of blondies any time.
They are moist and flavorful with only 1 gram net carb per serving. And, you can get 20% off at GoodDees.com with the included discount code. You can also stock up on these convenient low carb baking mixes the next time you shop Amazon.
July 2017 Keto Delivered Unboxing Review
The total retail value of all the products this month is worth more than the cost of the monthly subscription. Plus, there's even more savings with the included discount coupons.
I'm a big fan of the convenience of these low carb product subscription boxes. It's like giving yourself a gift every month. And, it's always exciting to open the box and see what all the goodies are.
Click here to see what was included in the June 2017 Keto Delivered shipment.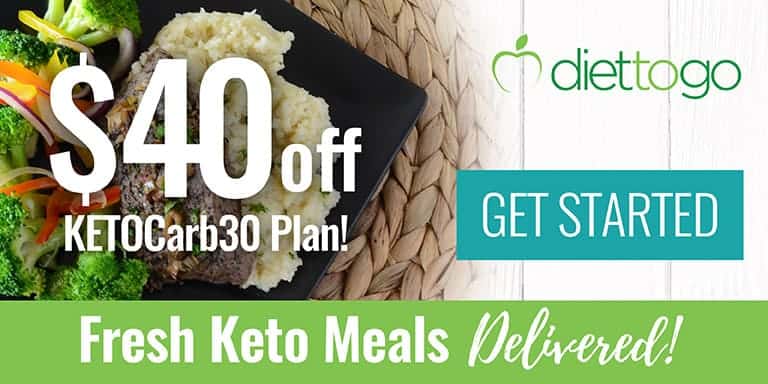 Interested in learning more? Just go to the official website for more information.