Still in search of the perfect keto snack? Check out the paleo low carb Fat Snax cookies. Each sugar free cookie has 2 grams net carbs or less.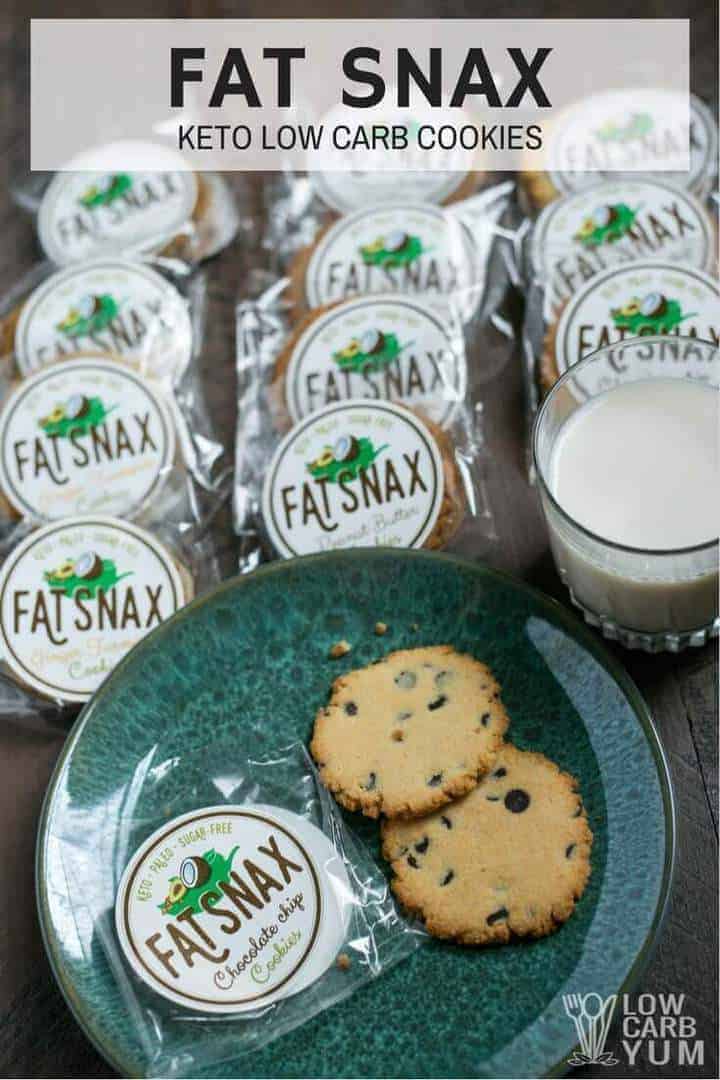 This post may contain affiliate links. As an Amazon Associate I earn from qualifying purchases. See Disclosure
I don't always have time to make my own snacks so I'm always on the lookout for new low carb products. Recently, I discovered keto friendly cookies made by Fat Snax.
The company reached out to me on Instagram and asked if I'd like to try out their keto friendly cookies. Of course you never turn down free low carb cookies, so I agreed to give them a taste.
These treats are just like the ones you'd make at home, possibly better. They are baked with all organic ingredients and contain a healthy dose of fat.
I love that they aren't overly sweet like some low carb products. The cookies are sweetened with a blend of non-GMO erythritol, non-GMO xylitol, and stevia.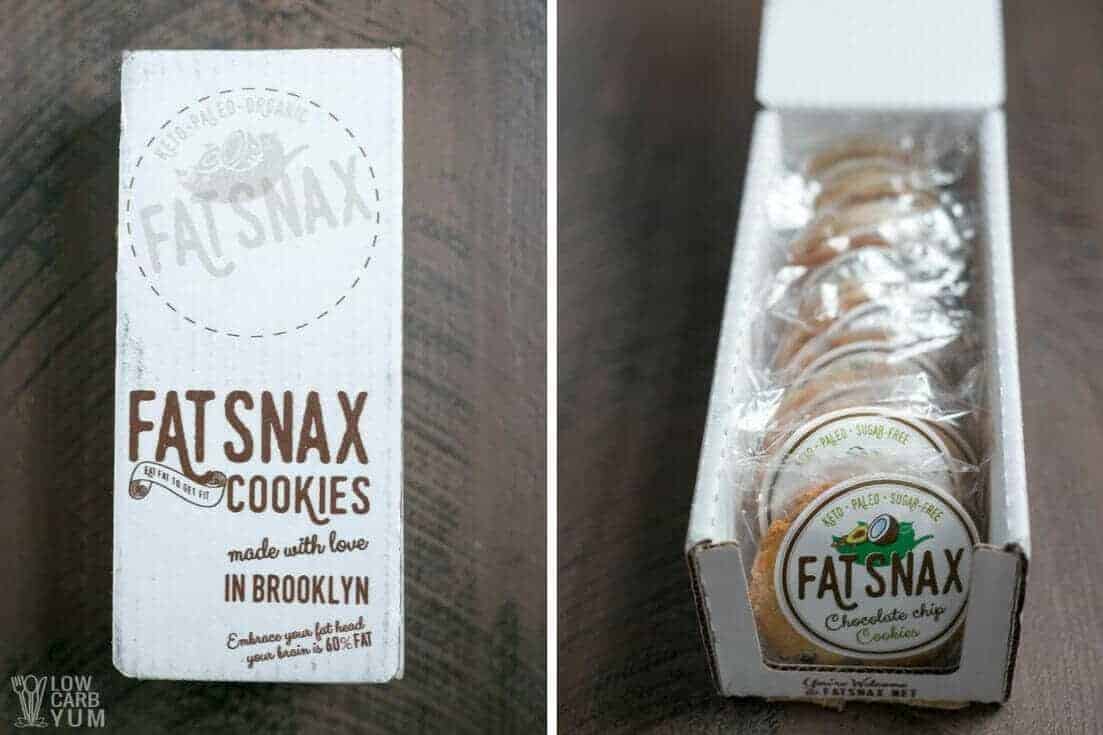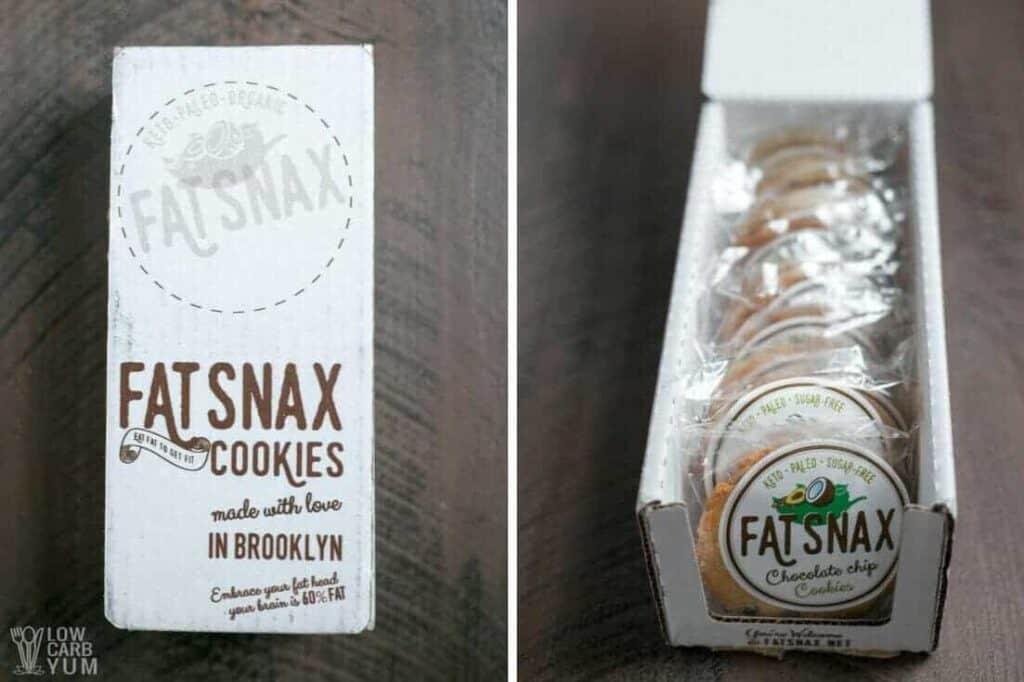 These gluten free cookies are made using a mix of almond and coconut flour. The texture is soft, but more like a cookie versus cake.
Currently, there are three flavors: chocolate chip, peanut butter, and ginger turmeric. Although all the Fat Snax cookies tasted fantastic, my favorite flavor is the ginger turmeric because of the unique spice blend.
If you'd like to try the cookies, I'd recommend going for a variety pack with all three flavors. That way you can give them all a try and see which one you like best.
Each package contains 2 cookies so you can eat one now and save the other for later. The chocolate chip and ginger turmeric cookies will set you back 2 grams net carbs. The peanut butter ones will only set you back 1 gram net carb per cookie.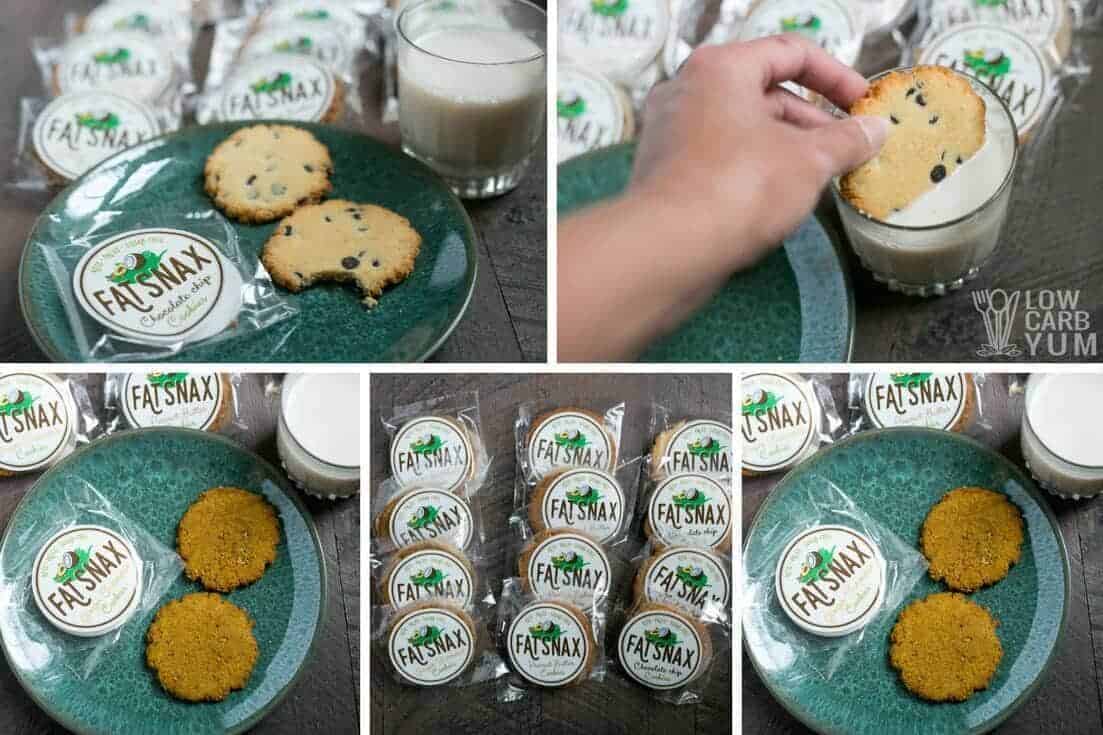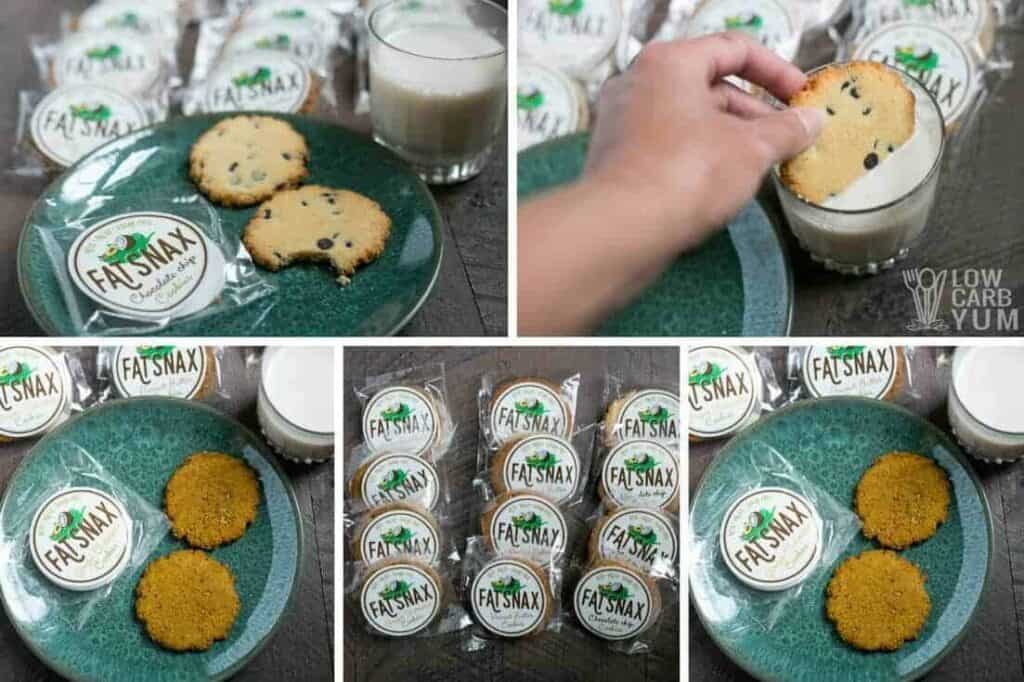 Where to find Fat Snax Cookies
These keto cookies are made and shipped from Brooklyn, NY. They arrived at my house nicely packaged with no broken cookies.
I'd like to thank the guys at Fat Snax for the lovely box of cookies. They were a real treat. I enjoyed them with a glass of unsweetened almond milk.
You can learn more about Fat Snax cookies here. Or, show them some love at Instagram.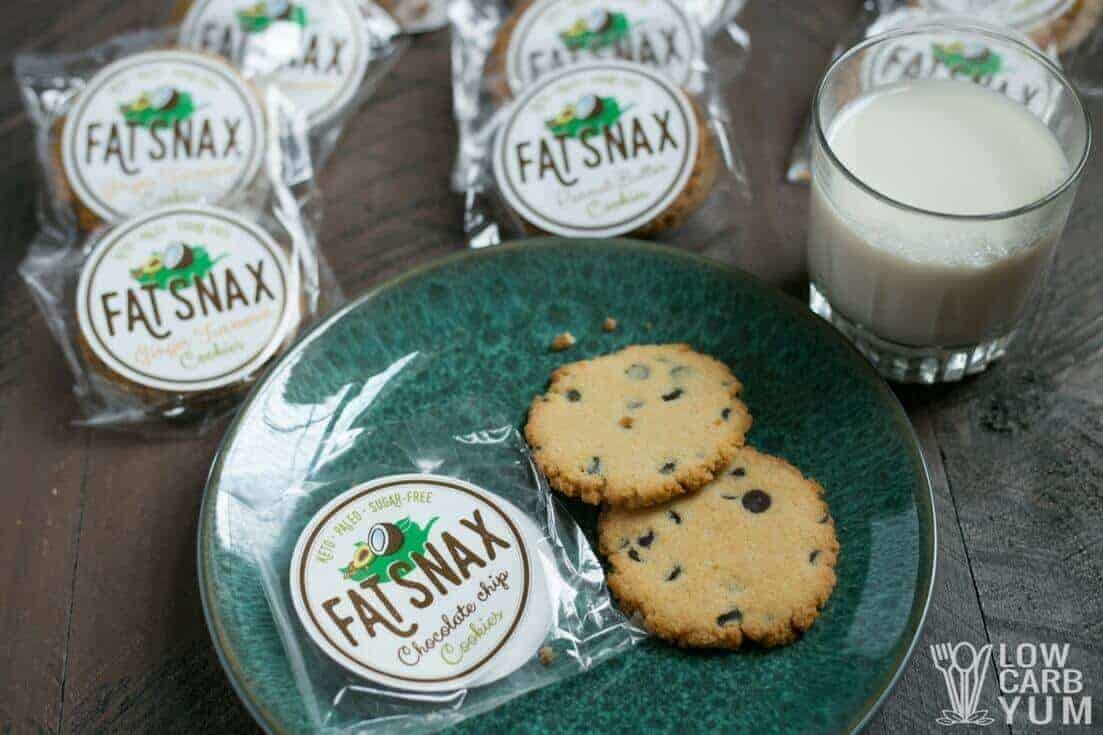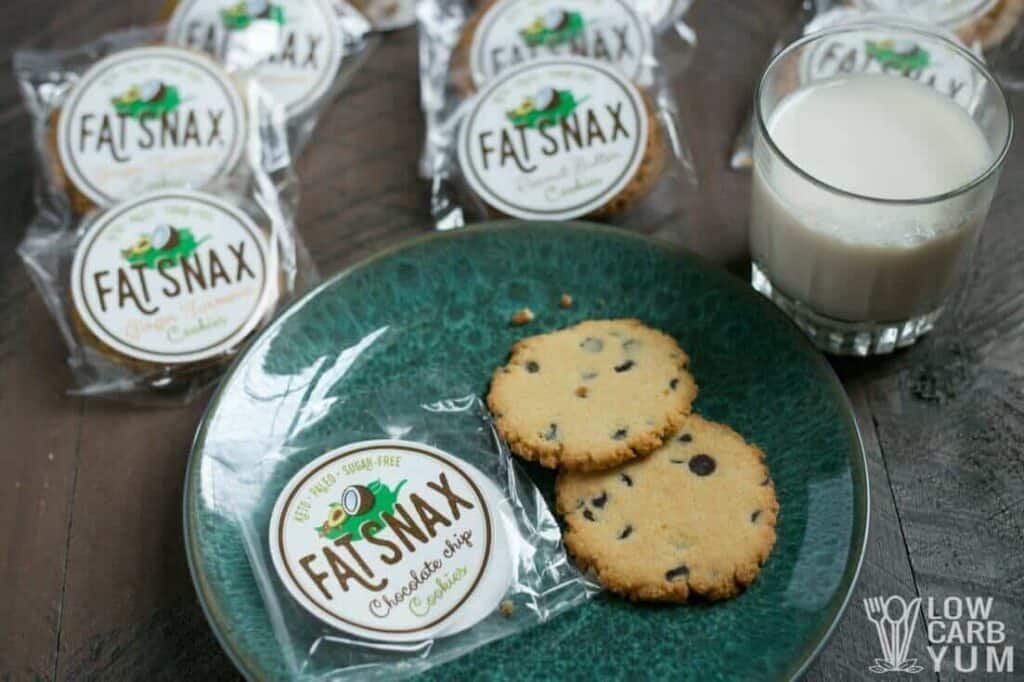 Want another great low carb cookie to buy? Check out my review of Nui cookies.
★ FOLLOW ME ON FACEBOOK, PINTEREST AND INSTAGRAM FOR MORE EASY KETO RECIPES.