Interested in having low carb goodies shipped to your door each month? Check out the products featured in the February 2017 Keto Krate review box.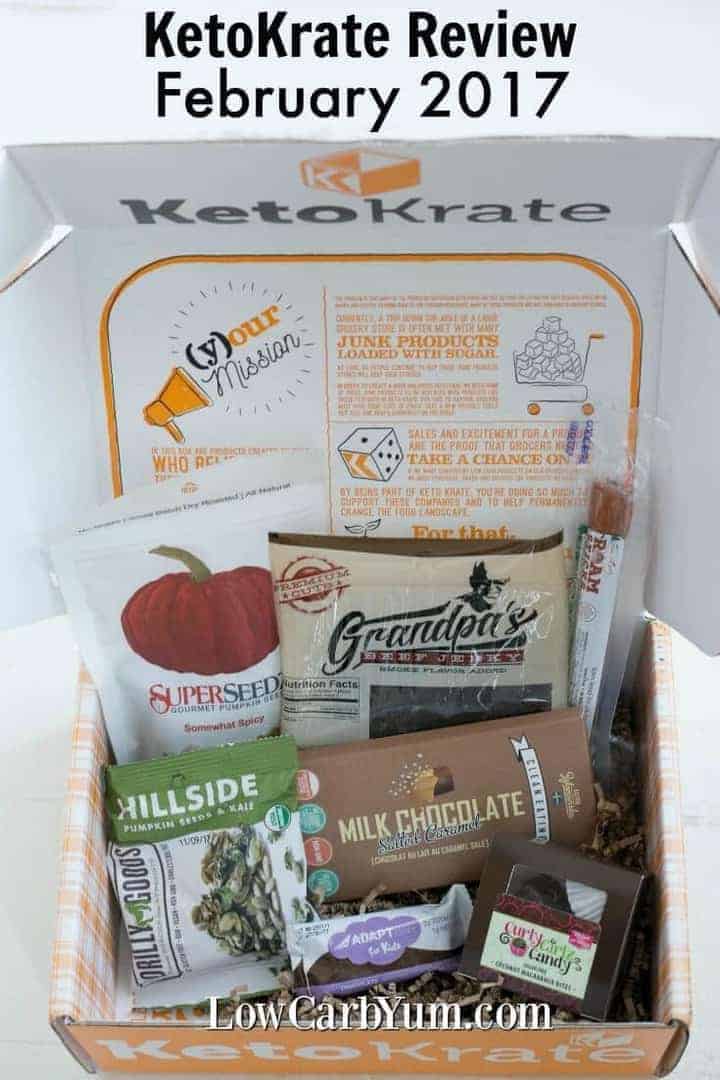 One of my favorite things about being a blogger is doing product reviews. And, the service that has impressed me most is the Keto Krate subscription box.
For over a year now, the monthly shipments have been fantastic. In fact, I'd say the featured products have been getting better, too. So, it's a real pleasure to write up a Keto Krate review each month.
The folks who run Keto Krate have listened to their customers over the last year. And, they've made changes based on the feedback they've received.
It's rare that I dislike any of the products featured. That's the main reason why I continue to review the boxes each month with my readers. It's a service I love and highly recommend.
So, let's get on with details on each product included in the February 2017 shipment…
Featured Product: AdaptBar for Kids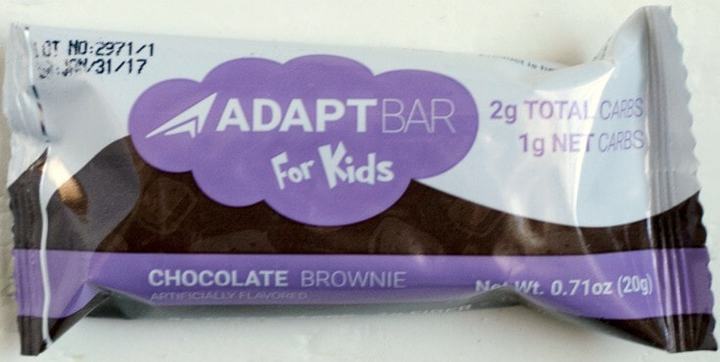 This featured product in this month's Keto Krate review box is an AdaptBar for kids. The flavor is Chocolate brownie and the one serving bar has 9 grams fat and 1 gram net carbs.
Although this bar is geared for kids, my children did not like the taste. And, the texture is more like a candy bar than a brownie.
The bar is a bit hard and crumbly and the coconut flakes are very noticeable. It doesn't have a soft and fudge-like texture you'd expect for a brownie.
If you like coconut chocolate, you'd probably enjoy this keto bar. However, most kids I know don't like coconut so I think this bar is better suited for adults.
You can purchase this bar at AdaptYourLife.com. And, there is a 10% off code to use to buy more.
Superseedz Somewhat Spicy Pumpkin Seeds
The SuperSeedz brand gourmet pumpkin seeds have been featured in at least one other Keto Krate review. I received the Curious Curry flavor in the June 2016 shipment.
This month, I got a bag of the Somewhat Spicy flavor. They do have a bit of a kick from added cayenne pepper which is a taste I really love.
I've never found anything to be too spicy for me. So, these seasoned pumpkin seeds are perfect for me. They are a nice step up from plain seeds.
In each 1/4 cup serving, there's only 2 grams net carbs with 13 grams of healthy fat. It's a fantastic keto snack to keep at my desk to curb hunger between meals.
Superseedz are sold at my local grocery store as well so keep an eye out for them in your regular market. If you want to learn more about these gourmet pumpkin seeds, check out the manufacturer's website where subscribers can save 20% off with the included discount code. Or, grab some bags off Amazon.
Roam Sticks Hickory Smoked Pork w/Uncured Bacon

Meat sticks make a perfect keto snack. So, I was very happy to see a hickory smoked pork stick included in my Keto Krate review box.
You'll be happy to know that the meat used in Roam Sticks comes from non-GMO, pasture raised pork from small family farms. So buying these meat sticks supports these farms.
I also like that the meat is free of MSG, gluten, antibiotics, hormones, and growth stimulants. And, that quality really shows in the taste of the meat stick.
The sugar ingredient used, maple sugar, is naturally fermented so the resulting product is very low in sugar. Each serving has 7 gram fat and only 1g of carb.
If aren't a Keto Krate subscriber and want to try this yummy meat stick, just head over the roamsticks.net. You can also find this tasty low carb snack on Amazon.
Hillside Pumpkin Seed & Kale from Gorilly Goods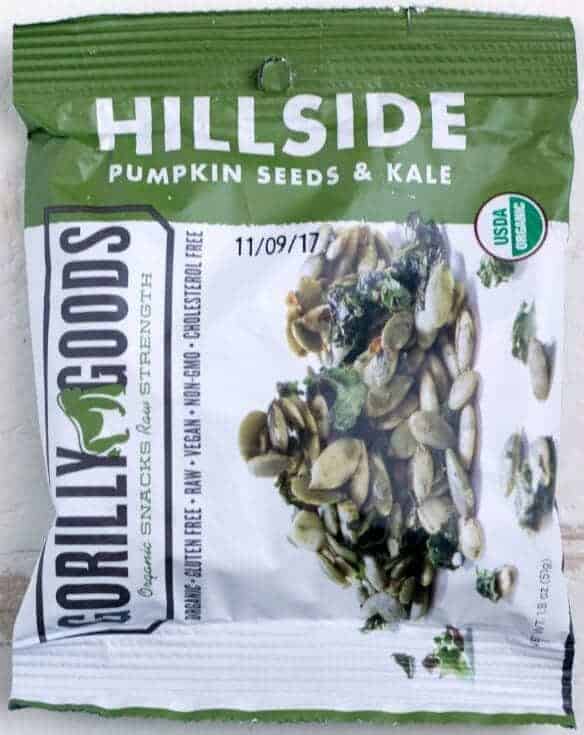 I didn't mind getting two bags of seasoned pumpkin seeds in the February 2017 Keto Krate review box. I love snacking on low carb seeds. And, the flavored ones are the best.
The little bits of dried kale mixed into the blend is a fantastic idea. You barely even know this healthy green veggie is in there.
Did I mention how delicious this crunchy snack is? It certainly gets two big thumbs up from me. This keto snack has just 2 grams net carbs with 12 grams of fat in each serving.
You can find these Hillside Pumpkin Seeds & Kale at Gorilly Goods. There's even a sweet Buy one get one free deal for Keto Krate subscribers!
Grandpa's Jerky Original Cajun Jerky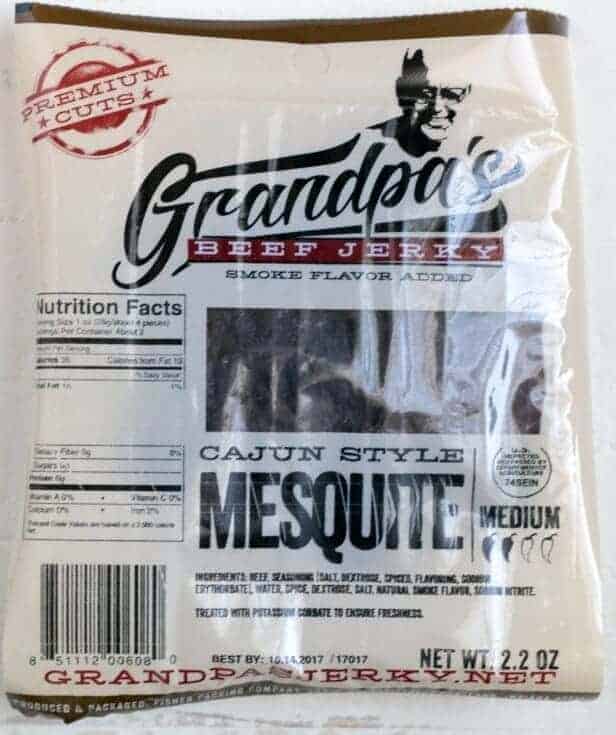 I got caught trying to sneak this month's bag of jerky into my lunchbox. My husband was like, "Are you taking that all for yourself?"
I guess it's not nice to share, so I opened the bag after getting caught and shared the jerky with my husband and older daughter. And, I decided to leave the bag with them rather than bring them into work to snack on.
It's been a while since I've seen this brand in a Keto Krate review box. This month I got a bag of Cajun Style Mesquite. In November 2015, my first box, there was a bag of the Original Hickory flavor.
This month's flavor has a nice peppery flavor and each piece of jerky is a nice size for snacking. The bag contains two good sized servings that have 1 gram fat and 1 gram net carb.
You can find out more about this high quality jerky on the Grandpa's Jerky website. And, you can also buy it through Amazon here.
Curly Girlz Candy Coconut Macadamia Bites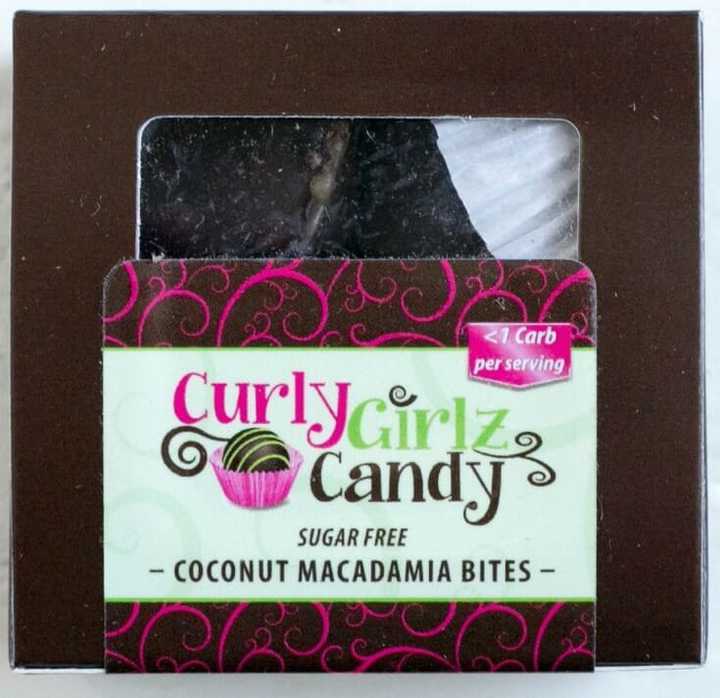 The Curly Girlz Candy Coconut Macadamia Bites were a welcome site. My Keto Krate review box arrived on February 13th so I was happy to get these in time for a Valentine's Day treat.
Although I wouldn't recommend indulging in this candy very often, it does make a nice occasional snack. And, the little box contained only four candies so I didn't overdo it. A serving is two chocolate candies which contains 6 grams fat and only 1 gram of carb.
This yummy candy has a caramel center with bits of coconut and macadamia nuts in it. The shell is a delicious dark chocolate. I was in heaven eating these little bites! Did I mention they are also handmade using real heavy cream and butter?
The best thing is that this sugar free candy did not upset my stomach at all like maltitol based treats. The sweetener mix used is a blend of xylitol, erythritol, oligosaccharides, chickory root fiber, calcium, vitamin c, orange peel, and stevia.
If you are looking for an amazing caramel candy, look no further. These bites are so delicious. You can find them at curlygirlzcandy.com. And, Keto Krate subscribers were given a 15% off discount code. Curly Girlz Candy is also available on Amazon.
KZ Clean Eating Chocolate Bar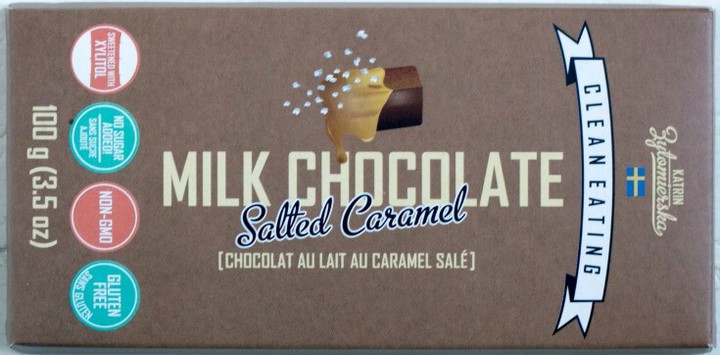 I've been a fan of the KZ Clean Eating products. So, I was jumping for joy to see a bar of Salted Caramel Milk Chocolate in my Keto Krate review box. In fact, I've previously reviewed this product over on this post.
The milk chocolate is smooth and creamy with crunchy bites of salted caramel mixed in. It's truly a delightful treat that will make you feel like you are cheating.
Between the yummy caramel candies and this bar of milk chocolate, I was a very happy girl on Valentine's Day. My husband would never be able to pick out such fine low carb chocolates. So, I'm glad the guys at Keto Krate took care of me.
If you're a fan of salted caramel and milk chocolate, you definitely need to give this candy bar a try. You can find it at KZ Clean Eating and there's even a 20% off discount code provided. For those who prefer white chocolate, you can order a vanilla bar instead.
Final Keto Krate Review of the February 2017 Box
What did you think of this month's Keto Krate review box?
Want to see other featured products in some of the recent Keto Krate shipments? Below are links to my last three Keto Krate reviews.
The November 2016 box review is available here.
The December 2016 box review is available here.
The January 2017 box review is available here.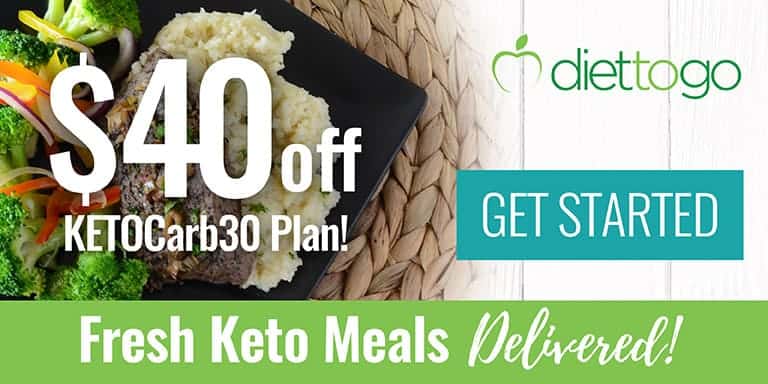 Interested in signing up for this fantastic low carb keto goodie box? Just head over to Keto Krate to subscribe!