The Everly low carb energy drink mixes are a delicious way to get a caffeine boost during the day. They are cool and refreshing with no sugar added.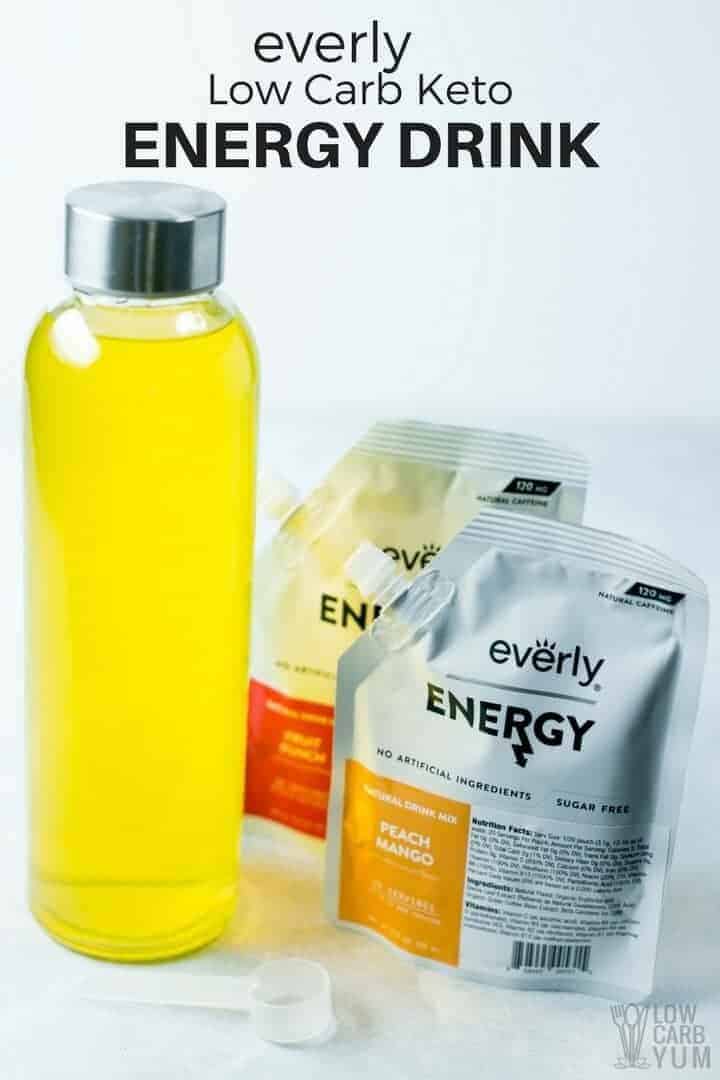 I used to be heavy coffee drinker, but have cut back significantly. However, I get a little sluggish during the workday and could often use a little caffeine boost.
I've discovered a great replacement for coffee that's cool and refreshing. It's the new low carb energy drink mix by Everly. You can find it here on Amazon.
In fact, there are a few mornings that I ditched my coffee all together and grabbed a bottle of the Everly energy drink. I like that it quenches my thirst as well as perks me up.
Everly Low Carb Energy Drink Flavors
It comes in four flavors: Pomegranate Berry, Strawberry Lemonade, Peach Mango, and Fruit Punch. I tried out the Peach Mango and Fruit Punch.
Both flavors were delicious so it's tough to pick which one I like best. I don't think you can go wrong with any of the flavors. I'd like to try the Strawberry Lemonade next.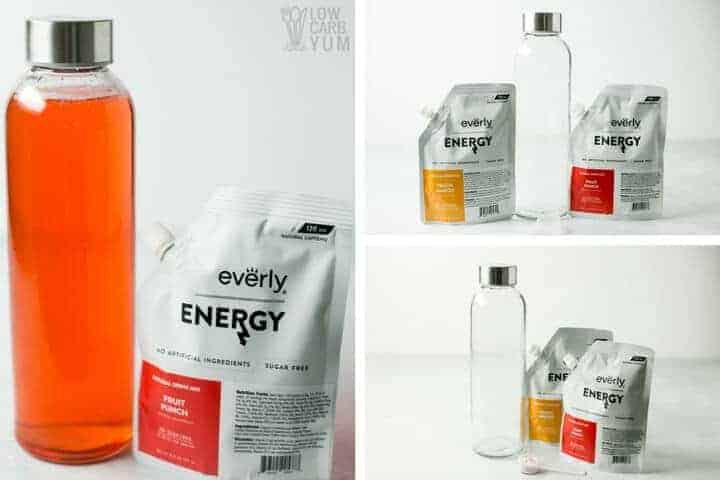 Each serving provides 120mg of caffeine along with B vitamins. Each serving costs under 65 cents so it's pretty inexpensive compared to the pre-made drinks.
For each serving, you simply add about ¼ tablespoon of mix to 16 ounces of water. It's sweetened with a blend of stevia and erythritol.
I love that the Everly low carb drink mixes contain no artificial colors or flavors. And, the caffeine comes from organic green coffee bean extract.
Try Everly Energy
If you need a little boost and are looking for a great keto low carb energy drink, you need to give Everly Energy a try. Just head over to Amazon where it's available on Prime.
You can also find an awesome 16 ounce glass bottle and measuring scoop for the mix on the Everly website.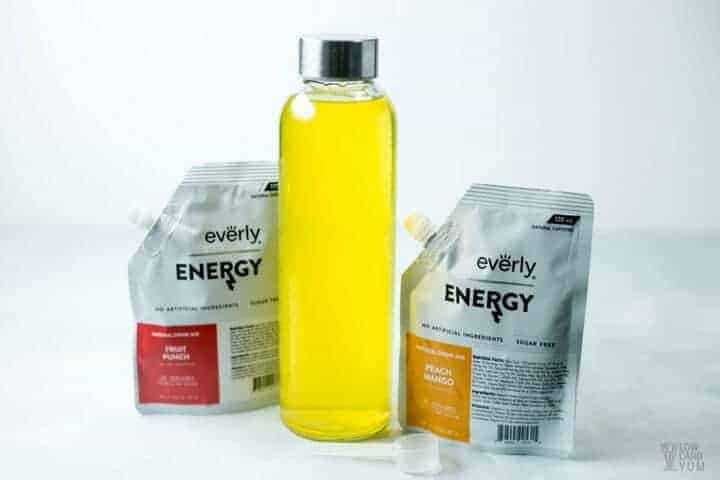 ★ FOLLOW ME ON FACEBOOK, PINTEREST, AND INSTAGRAM FOR MORE EASY KETO RECIPES.