Are you looking for creamy low carb chocolate bars that won't cause gastric distress? You must check out the decadent dark chocolate bars by LC Foods.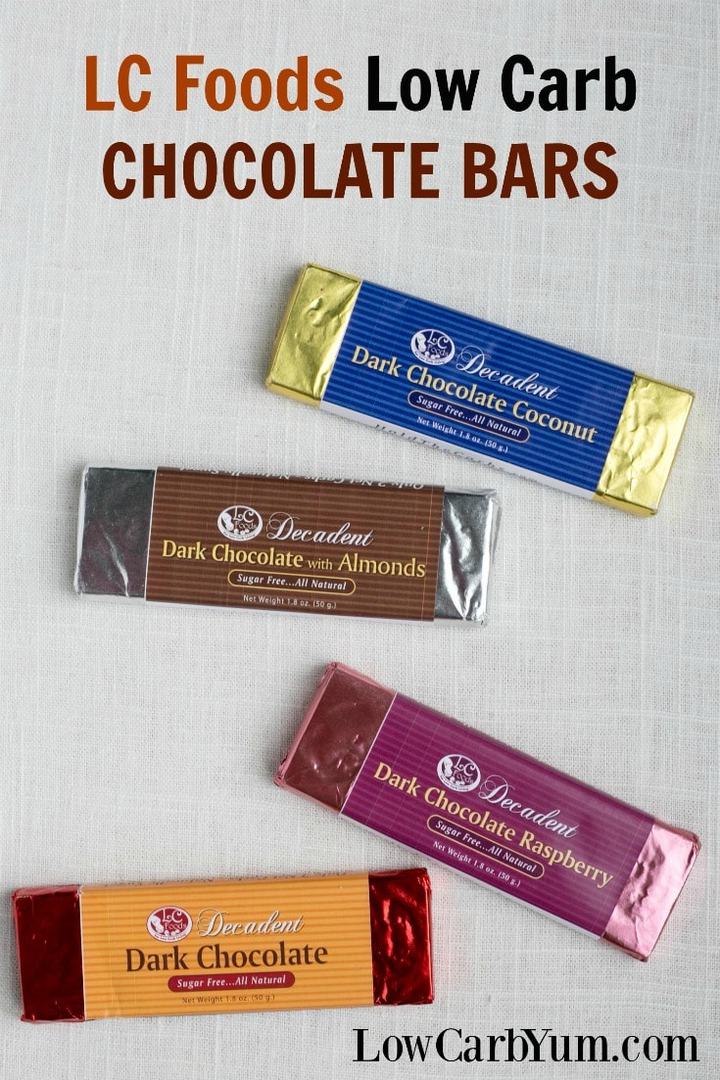 Disclaimer: The chocolate bars were provided free of charge for an honest review. However, all opinions are my own. This post contains affiliate links of which I will receive a small commission at no charge to you if a purchase is made.
In the new year, I plan to get tested for food sensitivities. I've just been so tired lately and I've been told that my fatigue could be triggered by certain foods.
I'm hoping that chocolate isn't a food I'm sensitive to. I just can't imagine having to cut back or eliminate it from my diet.
Thankfully, delicious low carb chocolate bars exist. And, there are more varieties becoming available.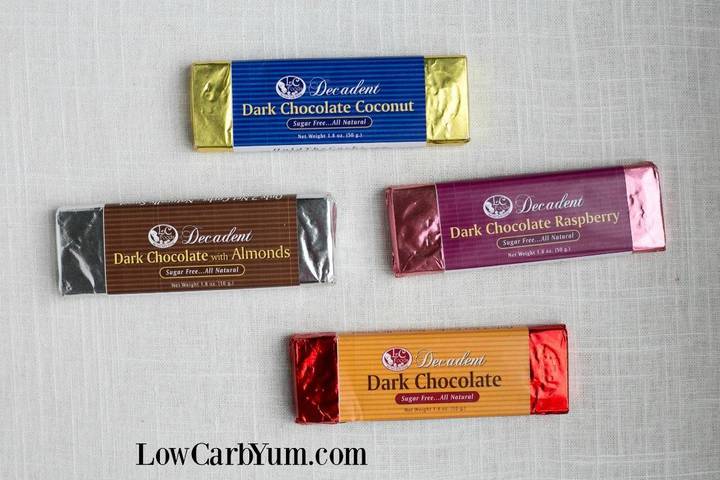 I recently received samples of the new and improved LC Foods Decadent Dark Chocolate bars. I don't remember trying the old bars, so I'm unable to make a comparison.
These low carb candy bars are fabulous. The chocolate is smooth and creamy and just melts in your mouth.
There are currently four flavors available: plain dark chocolate, coconut, almond, and raspberry. If you like to have an occasional treat, you'll love these convenient low carb chocolate bars.
All of the dark chocolate bars are sweetened with natural based inulin (chicory root fiber), erythritol, and stevia. None of these ingredients will cause gastric distress like maltitol.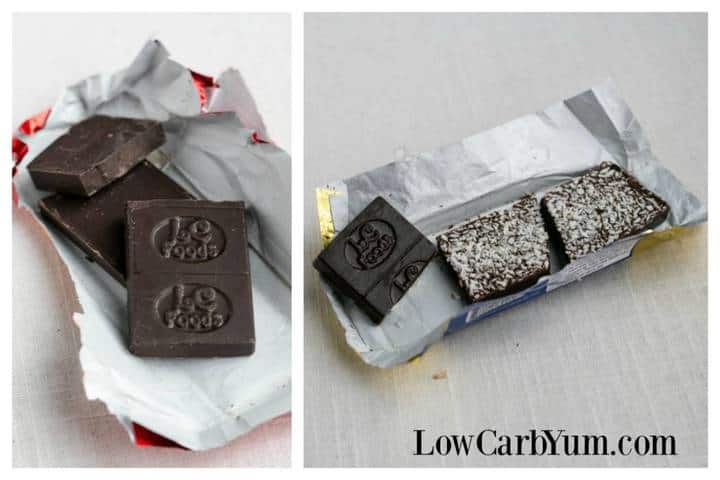 LC Foods Low Carb Chocolate Bars
Although I like to make my own dark chocolate, it's nice to be able to buy some high quality low carb chocolate for easy on the go treats.
Each 50 gram bar is a nice size serving that will only set you back 2-3 grams net carbs. That's something to be happy about!
If you are a chocolate connoisseur, you must give these low carb chocolate bars a try. They are one of the finest I have ever tried.
And, while at the LC Foods website, take a look around. They are one of the best, if not the best, low carb markets on the internet.