Need a little treat in the middle of the day or after dinner? Try one of the low carb LC Foods Yogurt Smoothie Mix blends. Each has zero net carbs!
Disclaimer: The product was provided free of charge. But all opinions are my own
Although my taste for sweets has been greatly reduced since going low carb, I still need a little treat now and then. And, if you can get your hands on a tasty low carb treat, it's even better!
I just discovered a terrific product that satisfies my need for sweet without guilt. It's the LC Foods yogurt smoothie mix which comes in four yummy flavors. You can choose from chocolate, strawberry, vanilla, or banana.
All four flavors taste great. I sampled every single one! If I had to pick a favorite, it's likely the strawberry one. However, I'm going to try and mix it with the banana flavor which was my second favorite.
Of course, the vanilla and chocolate are also delicious. But, I enjoy fruity flavors with yogurt. And, I bet mixing the strawberry and banana mixes together will be a real treat!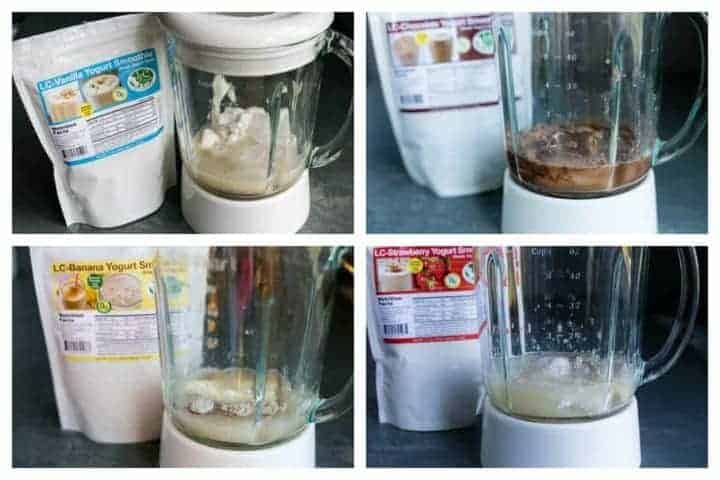 To use the LC Foods yogurt smoothie mix, you'll need the following ingredients: cold water, whole milk Greek yogurt, heavy cream, vanilla extract, and ice cubes. I experimented a little with the mixes and prefer using almond or coconut milk in place of the water. And, I even liked them without adding the vanilla extract.
I also think these smoothie mixes could be used as a base for making a yummy milkshake. You could likely leave the yogurt out and add your favorite low carb ice cream. Fresh or frozen berries would also be tasty. If using frozen fruit, I'd likely omit the ice cubes.
Another way that I tried the strawberry LC Foods yogurt smoothie mix was just stirring the ingredients together. So, the ice cubes didn't get crushed up and blended in. I also used an almond coconut low carb milk beverage instead of water. To me, this way tasted better than blending in the ice. And, it didn't dirty a blender!
There's also enough mix in each bag to make 14 smoothies. Each smoothie uses 2 1/2 tablespoons of mix. To be honest, I tried it with only 2 tablespoons and it was enough to make the smoothie and not lose flavor. In fact, if you aren't going to blend in the ice, using only 2 tablespoons of the mix is best. So, you may be able to get more than the 14 smoothies from a bag!
Because all of the carbs are fiber carbs, I found that the smoothie is really filling. So, you'll eat less when you snack on one rather than a treat with sugar carbs. And, with only 62 calories, you can probably have a double!
The ingredients in the mix are all natural. The main ingredients are whey protein isolate and milled chia seeds. You can view the full list of ingredients on the LC Foods website. I also like that there aren't any sugar alcohols in there. The sweeteners used in the mix are inulin (chicory root) fiber, organic stevia extract, and natural luo han guo (monk fruit).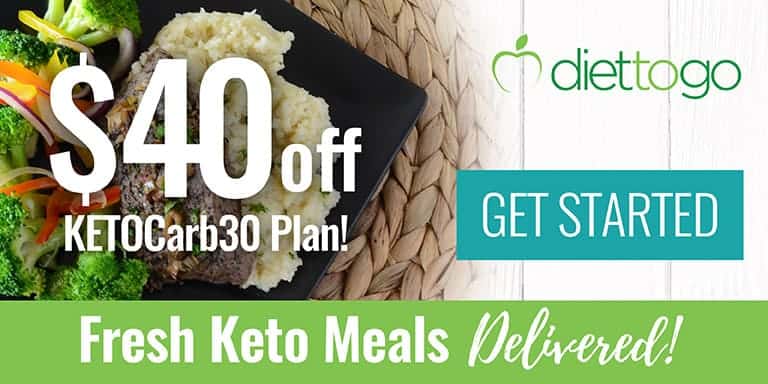 If your looking for a low carb and low calorie treat to satisfy hunger during the day, definitely check out the yogurt smoothie mixes by LC Foods.
LC Foods Yogurt Smoothie Mix