A decadent low carb brownie mix that makes the fudgiest brownies ever. All you need to do is mix in eggs and butter. It doesn't get much easier!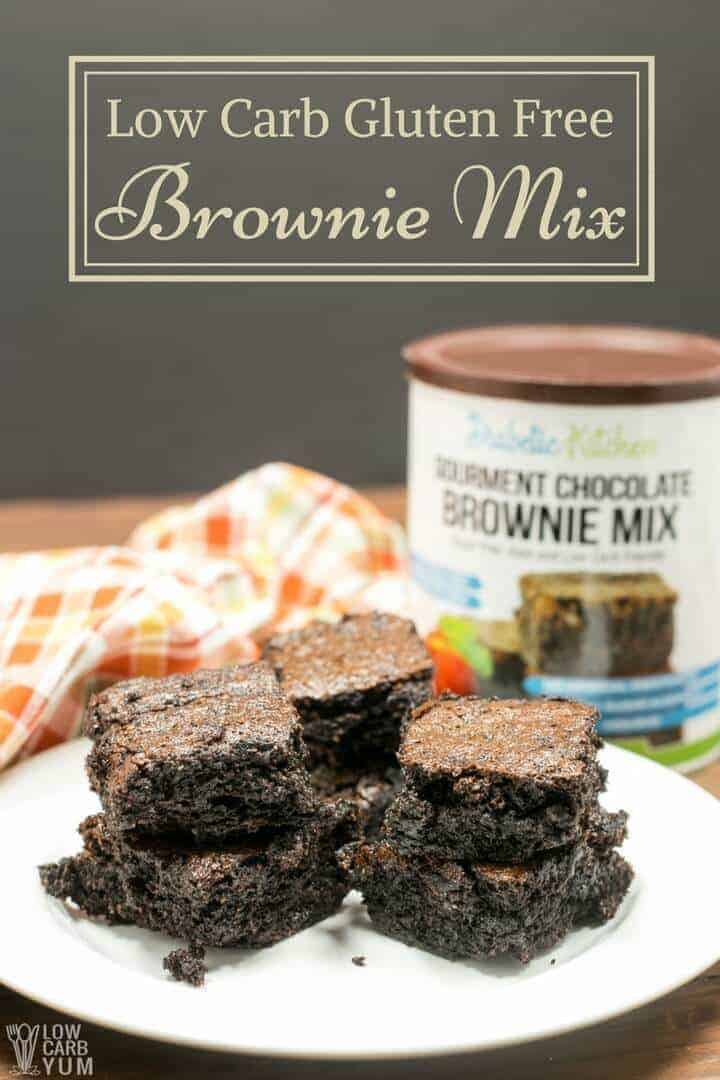 Jump to:
Don't you wish more bakeries and stores sold low carb snacks and treats? But, it's probably best that they don't so we don't over-indulge in the goodies.
I've made a lot of low carb brownies over the years, yet I've found it difficult to get the right texture without sugar. The closest I came was with this recipe, but the original version used polydextrose which can cause painful stomach cramps.
Later experiments with that same brownie recipe showed that fiber syrup can be used instead. And, it doesn't give me painful gas like polydextrose does.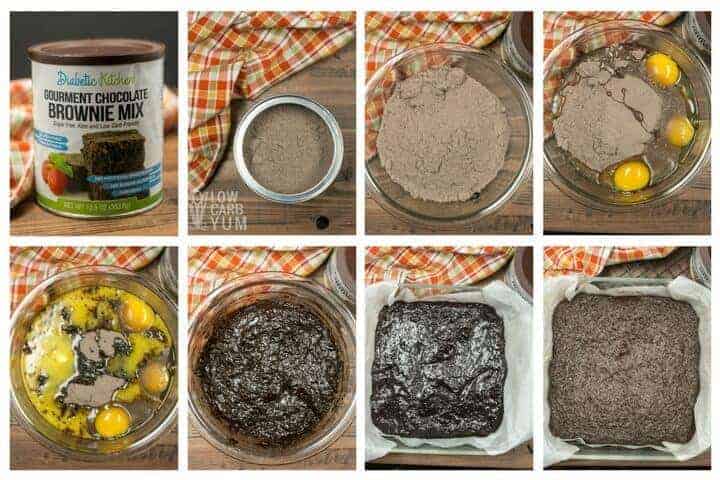 However, I recently tested the Diabetic Kitchen Gourmet Chocolate low carb brownie mix and it resulted in an even better brownie texture. The ingredients are similar to my old recipe as it contains powdered prebiotic dietary fiber which makes the brownies super moist and gooey.
With Diabetic Kitchen, you'll get a perfect batch of gourmet brownies each time without having to worry about buying all those expensive ingredients separately.
It's so easy to make, too. You just dump the mix into mixing bowl and then stir in eggs and melted butter. The batter is spread into a square pan lined with parchment paper and then baked.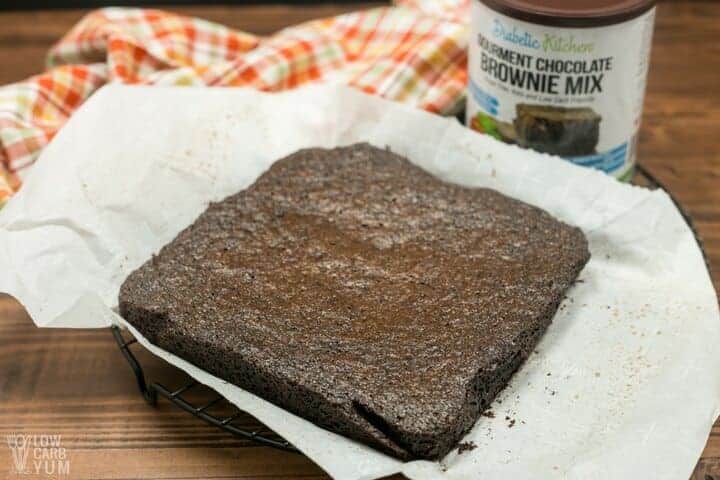 The low carb brownie mix is made with premium Guittard® chocolate which gives the brownies a super rich taste. So good, no one will be able to tell these are gluten free brownies with no sugar added.
The brownies are super moist and fudgy. They are so moist that it was difficult to get nice clean cuts for my photos. These tasty treats reminded me of the brownies I used to make where I'd purposely take them out slightly undercooked.
I love that the mix uses my favorite low carb sweeteners: monk fruit and stevia. And, it uses a combination of gluten free ground sunflower seeds and coconut flour.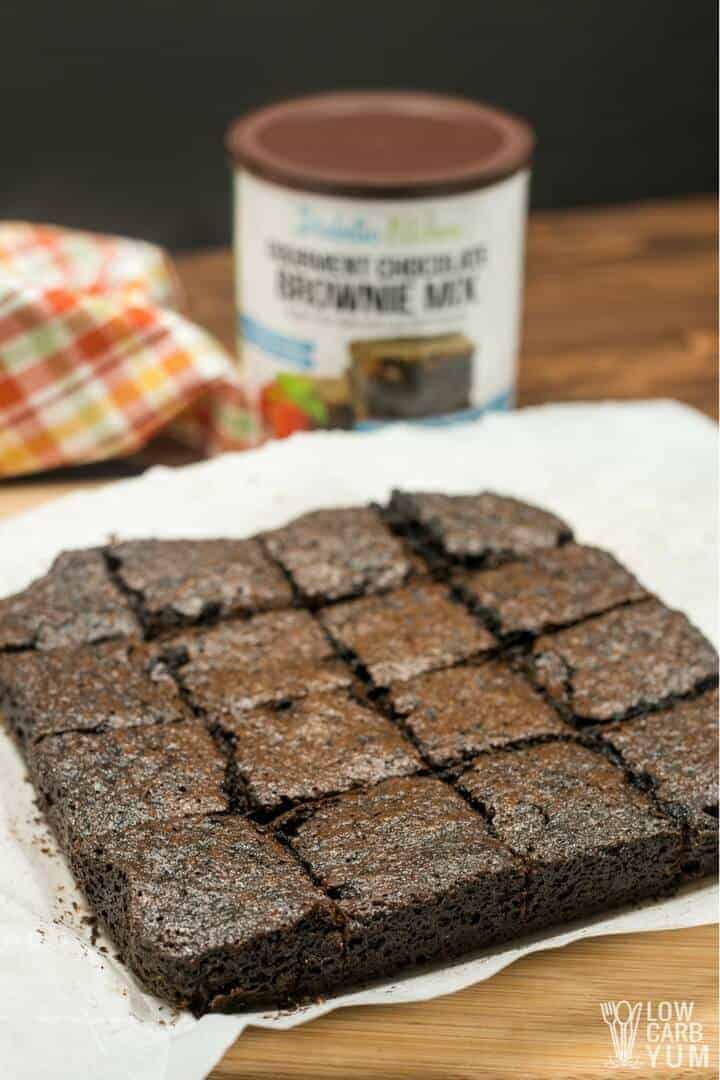 Where to buy Diabetic Kitchen Low Carb Brownie Mix
You'll save 10% on this brownie mix and other products if you use code NEWFRIENDS when ordering at Diabetic Kitchen. You can also find the product at Amazon.
It's great to have a variety of low carb baking mixes on hand when you crave something a little sweet. I thought the sweetness of the brownies were just right, too.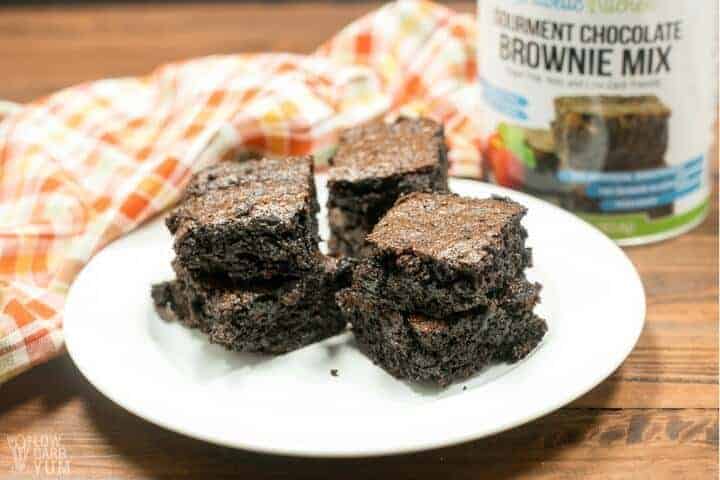 ★ FOLLOW ME ON FACEBOOK, PINTEREST, AND INSTAGRAM FOR MORE EASY KETO RECIPES.