An honest review of the low carb everything bagels, breads, and snacks offered by ThinSlim Foods. Come see the convenient low carb foods offered.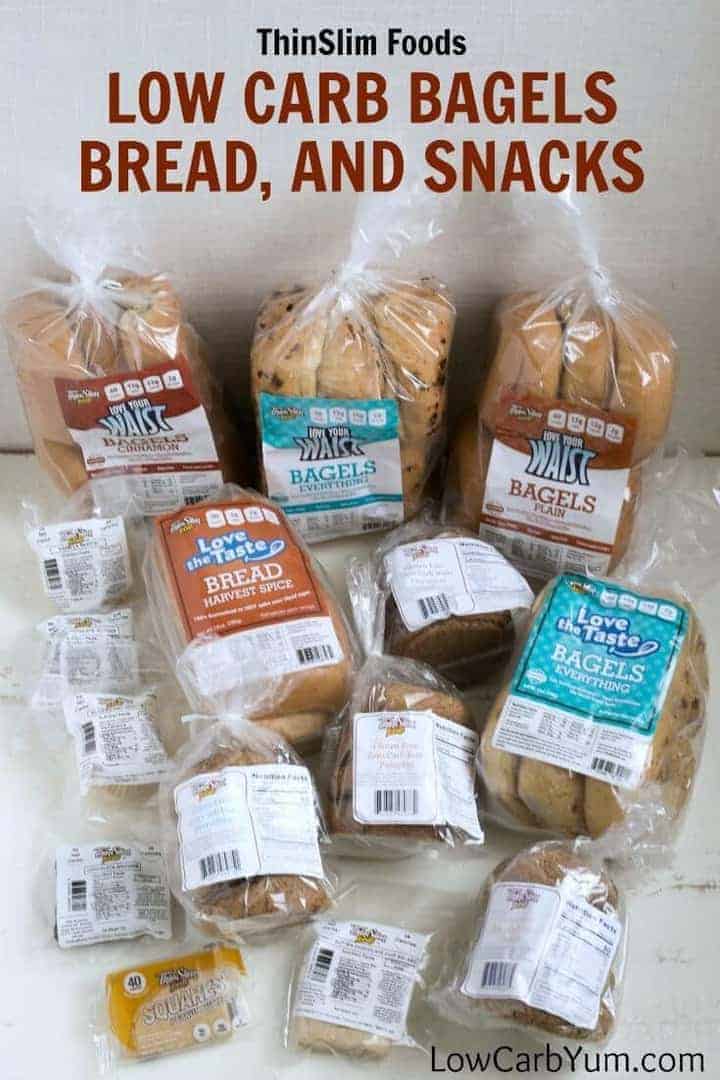 This post may contain affiliate links. As an Amazon Associate I earn from qualifying purchases. See Disclosure
Disclaimer: ThinSlim Foods provided the bagels, breads, and snacks for an honest review. This post contains affiliate links, which means that if you click on one of the product links, I'll receive a small commission at no additional cost to you.
Everyone gets busy. And some of us seem to be much busier than others. That's why it's nice to be able to pick up some convenient pre-made low carb foods.
I recently reviewed the ThinSlim Foods Sampler Pack which you can get for 50% off using this link. You can see my review of those products here.
The sampler pack was awesome. So, I figured I'd try a few more of the low carb foods offered by ThinSlim Foods.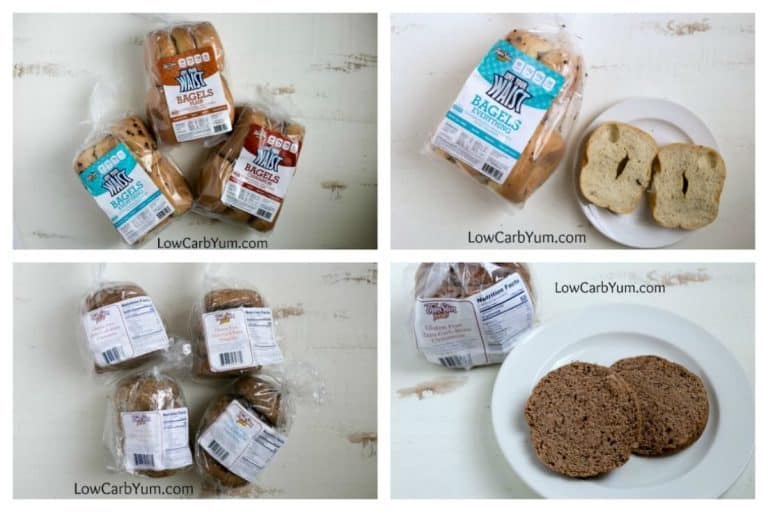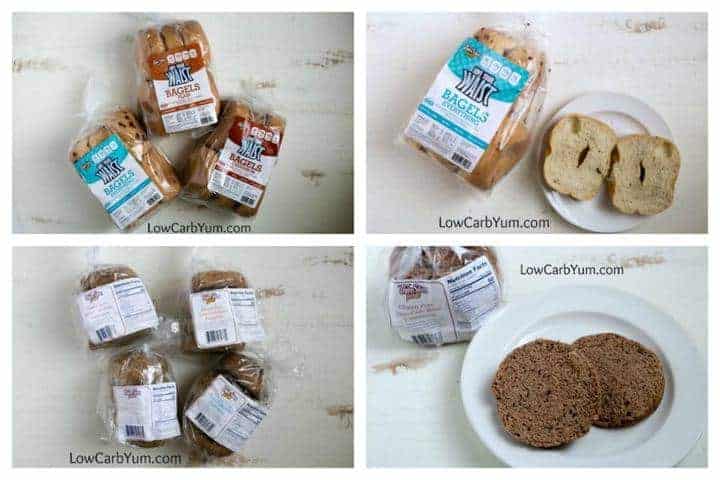 I've been in touch with ThinSlim Foods and they sent over some bagels, breads, and snacks. It was a tough job, but I personally sampled each product.
The first thing I tried was the Love Your Waist Everything Bagels. And, I have to tell you that they are simply amazing!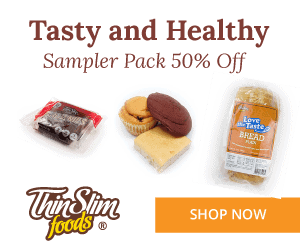 ThinSlim Foods offers two styles of low carb bagels. There are the "Love Your Waist" type and the "Love The Taste" ones.
The biggest difference is calories. The "Love Your Waist" bagels have only 60 calories per bagel while the "Love The Taste" have 100 calories each.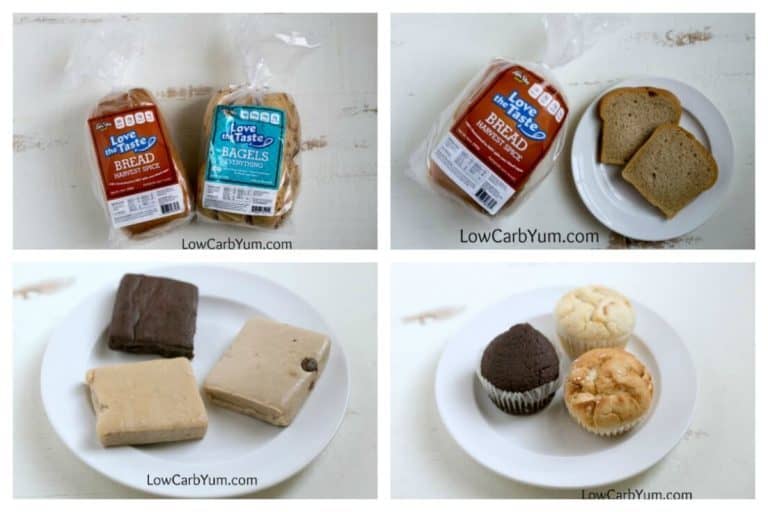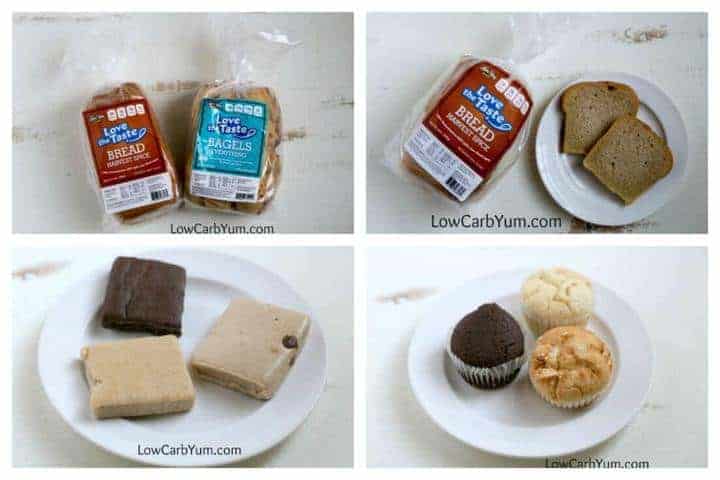 The "Love Your Waist" bagels are light and fluffy. The "Love The Taste" ones are more dense and chewy like traditional boiled bagels. Neither are gluten-free and both have only 2g net carbs per bagel.
Personally, I liked the "Love Your Waist" bagels best. But, it's really a matter of personal preference. Both styles taste fantastic so you can't go wrong with either one.
My favorite flavor is the everything bagels. The cinnamon ones were my second favorite. The plain bagels were great too.
I also received a sample of the harvest spice bread. It has a touch of sweetness and the texture is dense and chewy. The taste is awesome and it's a perfect flavor for the fall season!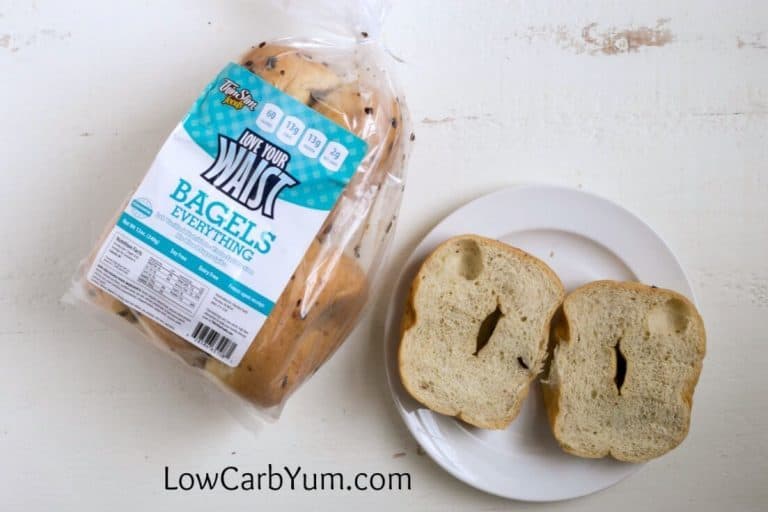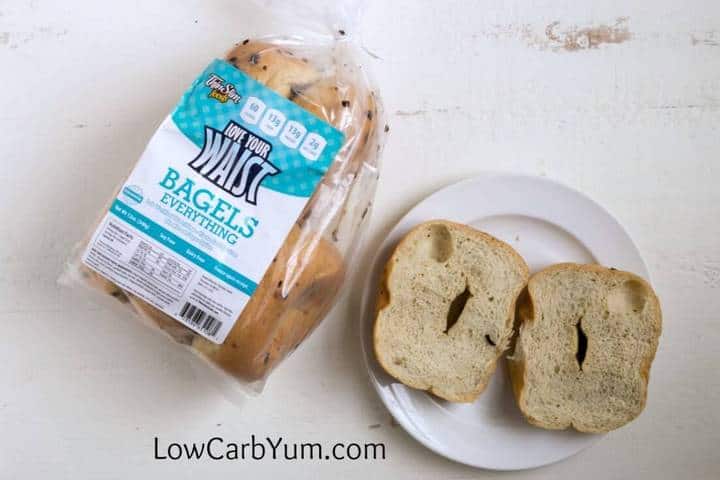 I also got to try a few flavors of the muffins: blueberry, chocolate, and vanilla. All three had terrific flavor and texture.
And, there were three bar samples: chocolate, peanut butter, and peanut butter chocolate chip. There was only one or two chips in the peanut butter chocolate chip which was a bit disappointing.
The bars are super moist and the flavor is okay. I liked the muffins much better so if you are looking for a convenient sweet snack, I'd go for those.
The low carb breads and bagels are the best I've tried. If you love everything bagels, I highly recommend checking out the ones offered by ThinSlim Foods.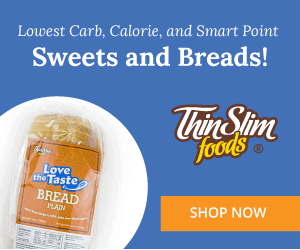 Final Thoughts on ThinSlim Foods Everything Bagels, Breads, and Snacks
The bread and bagels aren't gluten free. However, ThinSlim Foods does offer gluten free rolls with zero net carbs.
I got to sample all four gluten free rolls offered: Cinnamon, Everything, Pumpkin, and Sesame. The texture is a bit more cake-like, but it's tough get a chewy bread without gluten.
The gluten free rolls were especially good toasted with some butter spread on top. There only 7g total carbs in each with 7 grams fiber. So, it's a great option with zero net carbs!
Personally, I'm a fan of the everything bagels. But, all the breads that ThinSlim Foods offers are terrific!
★ FOLLOW ME ON FACEBOOK, PINTEREST AND INSTAGRAM FOR MORE EASY KETO RECIPES.