No time to make your own low carb sauces? No problem! LC Foods has you covered with a variety of natural based bottled sauces and mixes.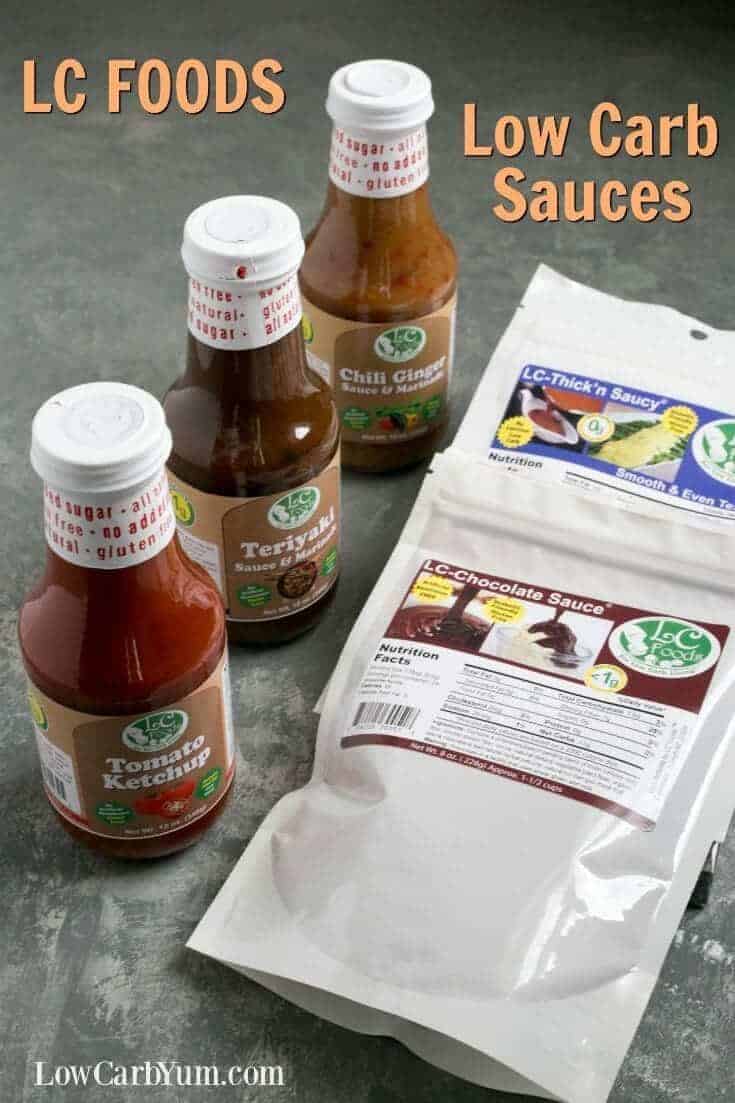 I don't have a lot of time to make everything from scratch. That's why I'm glad there are a few companies out there that cater to the low carb food market.
One of my favorite brands is LC Foods. You can find their products on their website holdthecarbs.com as well as on Amazon.
Last week, I received a sampling of low carb sauces from LC Foods. Included was a bottle of ketchup, a teriyaki sauce and marinade, a chili ginger sauce and marinade, a chocolate sauce mix, and a package of Thick'n Saucy sauce thickener.
I have been buying low carb products from LC Foods for a long time. They are a leader in offering high quality low carb foods and mixes. You can even buy freshly baked bread, bagels, and bakery items from them.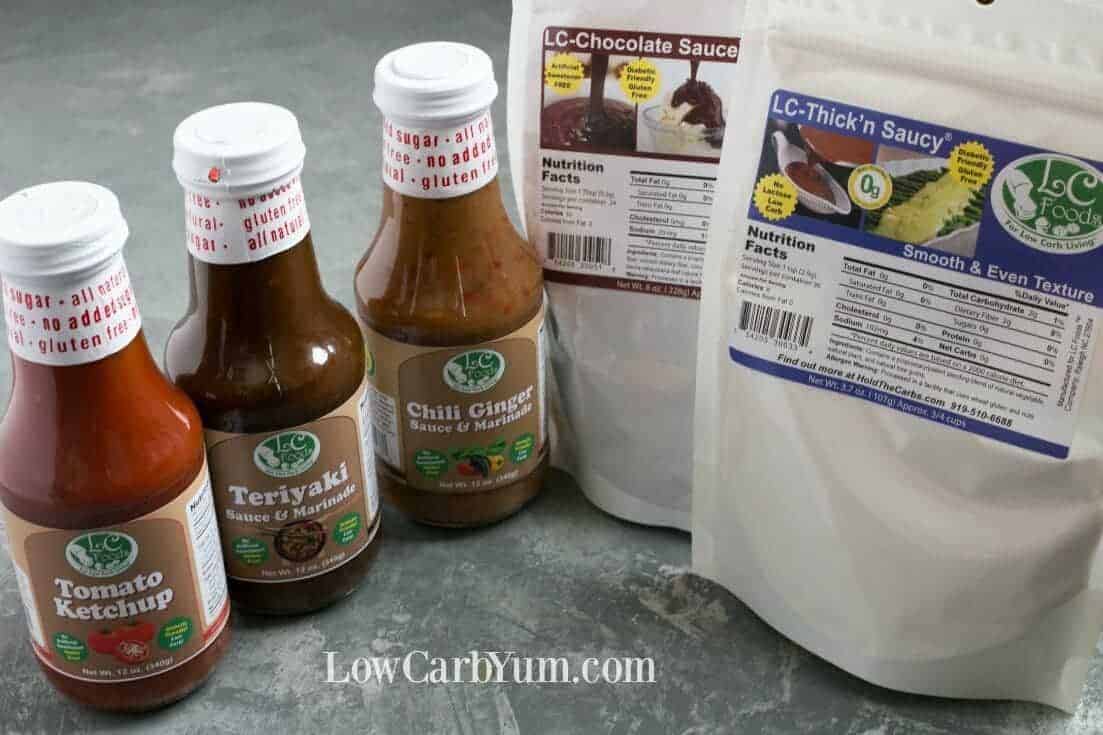 With grilling season upon us, you'll definitely want to stock up on the low carb sauces that work as marinades. And, grab a few bottles of the ketchup for your burgers.
Almost all meat marinades commercially sold contain added sugar. But, the LC Foods teriyaki and chili ginger sauce and marinades are made with a blend of stevia and erythritol. They are perfect for dipping bacon wrapped chicken tenders and both sauces are gluten free.
The LC Foods ketchup is also a gluten free product like the low carb sauces. And, unlike other no sugar added ketchup, it's made with all natural ingredients.
I found the taste of the ketchup to be better than all the other low carb ketchup brands I've tried. It's tangy with only a touch of sweetness. I also thought the marinades were super tasty with just the right amount of sweetness added.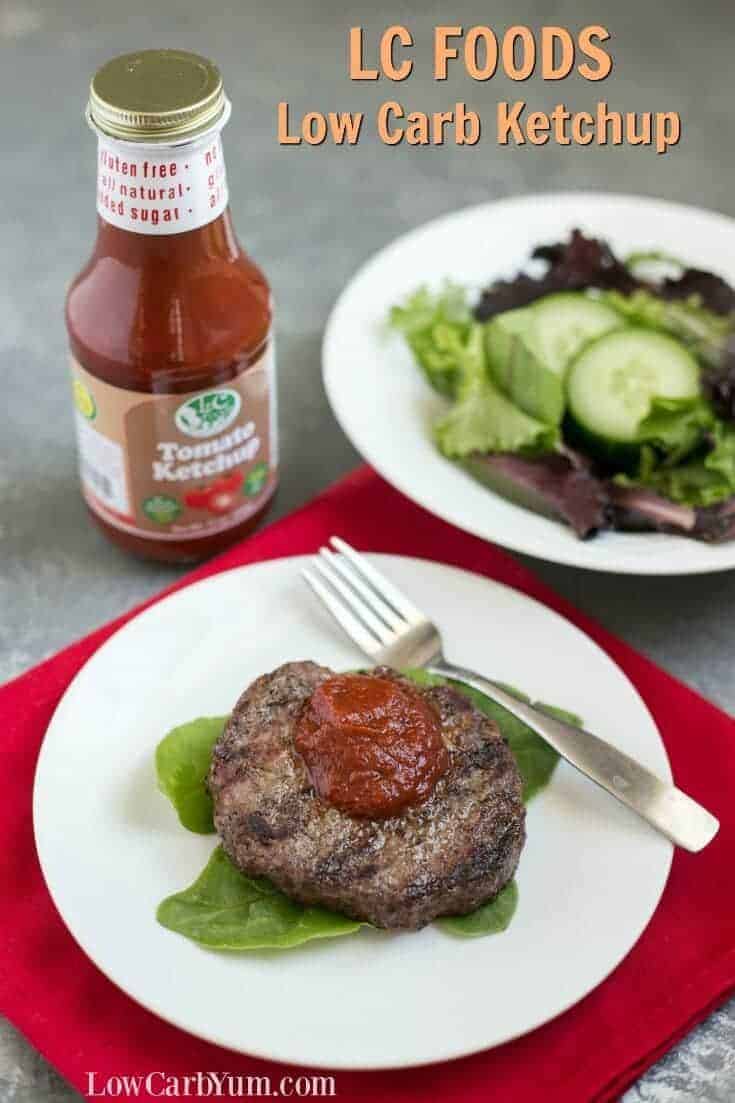 A common problem many people encounter when making their own low carb sauces and gravy is how to replace the high carb thickener. But, LC Foods solves this issue with their Thick'n Saucy low carb thickening powder.
You only need 1-2 teaspoons of the thickening powder to thicken up your homemade sauces. The powder is made from natural vegetable, plant, and tree gums. And, it thickens both hot and cold liquids.
Those of you with a sweet tooth will love the LC Foods chocolate sauce mix. It can be used to make chocolate sauce, hot fudge sauce, and chocolate mousse. The instructions for all three are provided on the back of the package.  The best part is that each serving is less than 1 gram net carb!
I find the LC Foods products to be reasonably priced for their high quality and convenience. They are perfect for keeping you on track with you don't have the time to make your sauces from scratch. Be sure to check out their smoothie mixes and low carb chocolates too!
Low Carb Sauces from LC Foods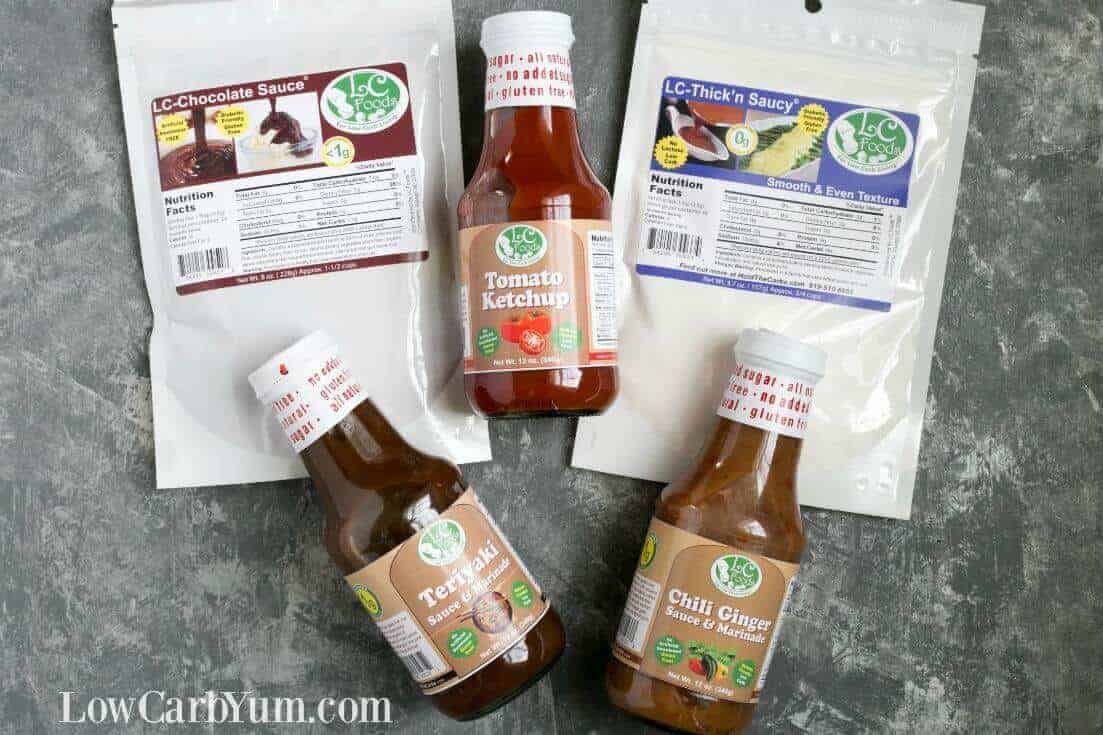 Disclaimer: The product from LC Foods were provided free of charge for my honest review. All opinions are mine. 

Related Posts