This post may be sponsored or contain affiliate links. We may earn money from purchases made through links mentioned in this post, but all opinions are our own. We are a participant in the Amazon Services LLC Associates Program, an affiliate advertising program designed to provide a means for us to earn fees by linking to Amazon.com and affiliates sites.
Are you looking for some delicious low carb soup recipes? Heres's a collection of 45 heartwarming low carb gluten free soup and stew recipes.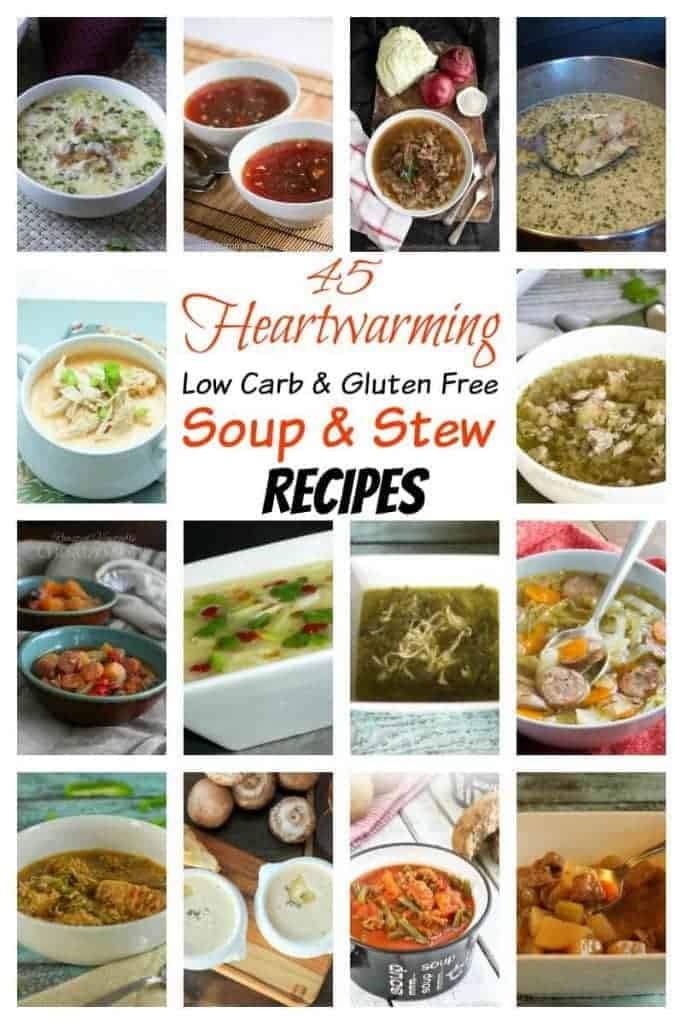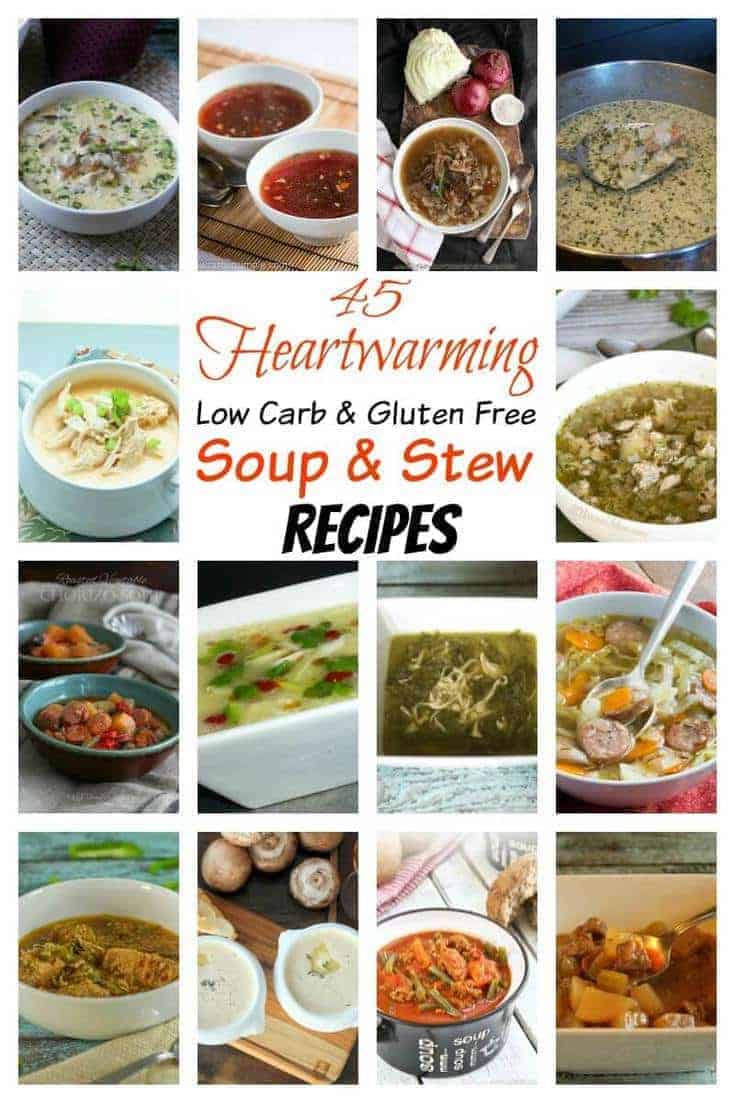 Now that Thanksgiving is over, I'll be making a big pot of turkey soup to finish off the leftovers. I just never get tired of low carb soup. Over the last few weeks, we've had what seems to be an endless supply of chicken soup in our refrigerator.
On these cool fall weekends, I've been baking chicken and making low carb soup with the leftovers. It's been keeping me going at work and it's a nice comforting lunch. I just pop an insert into my lunch crock pot about an hour before lunch time. When it's time to eat, my yummy low carb soup is at the perfect temperature.
The great thing about soup is that it's so simple to prepare. Although it's best to make your own stock, I've been using store bought. It's just much more convenient, but I do hope to find more time to make my own as we enjoy eating low carb soup throughout the winter.
What's your favorite low carb soup to enjoy on these cool days of fall and winter? I have so many favorites, it's hard to chose. Here's a recipe round-up of some of the best low carb soup and stew recipes on the internet:
45 Heartwarming Low Carb Soup & Stew Recipes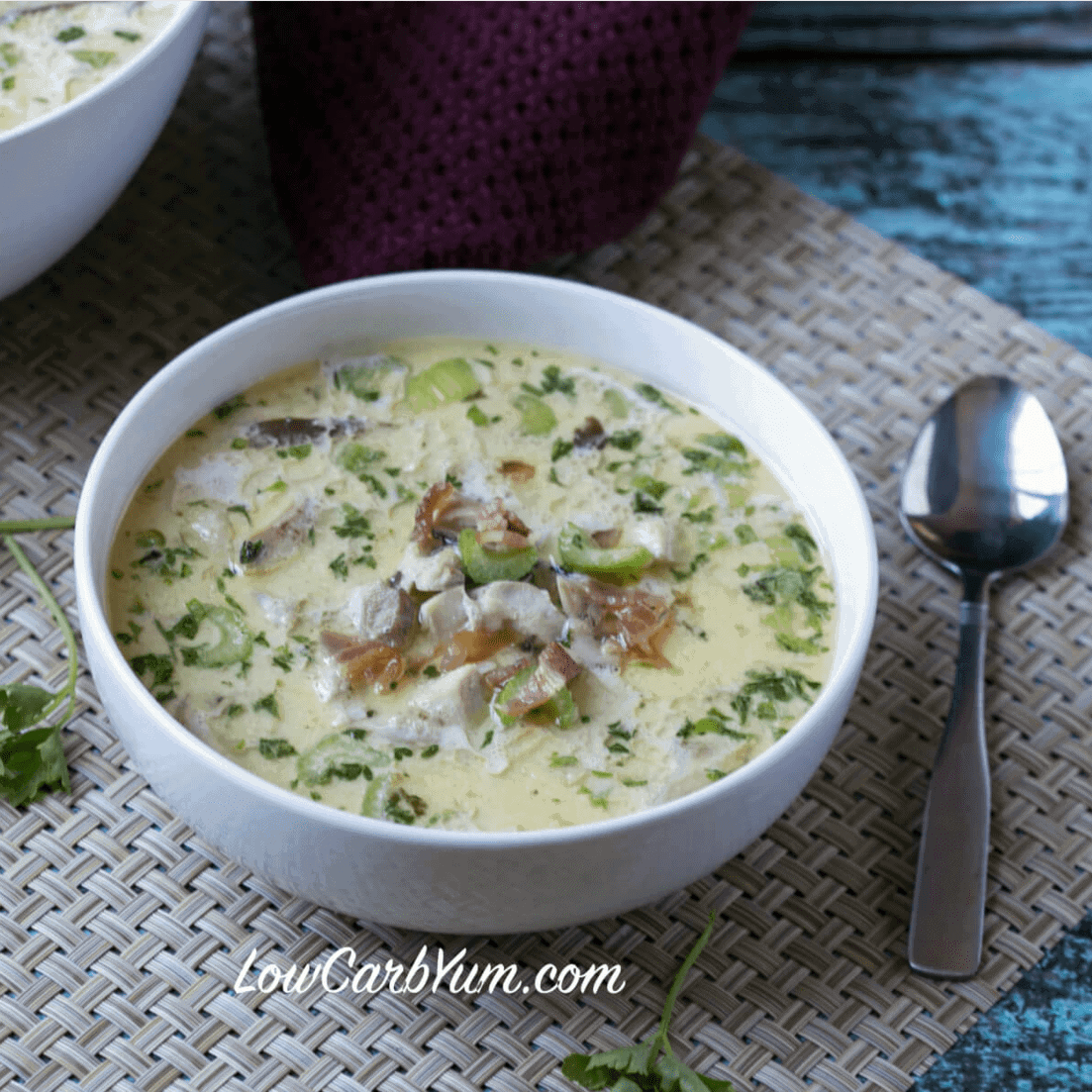 Cream of Chicken Soup with Bacon at Low Carb Yum
Spicy Habanero Soup at LowCarb-ology
Chili Relleno Chicken Soup at All Day I Dream About Food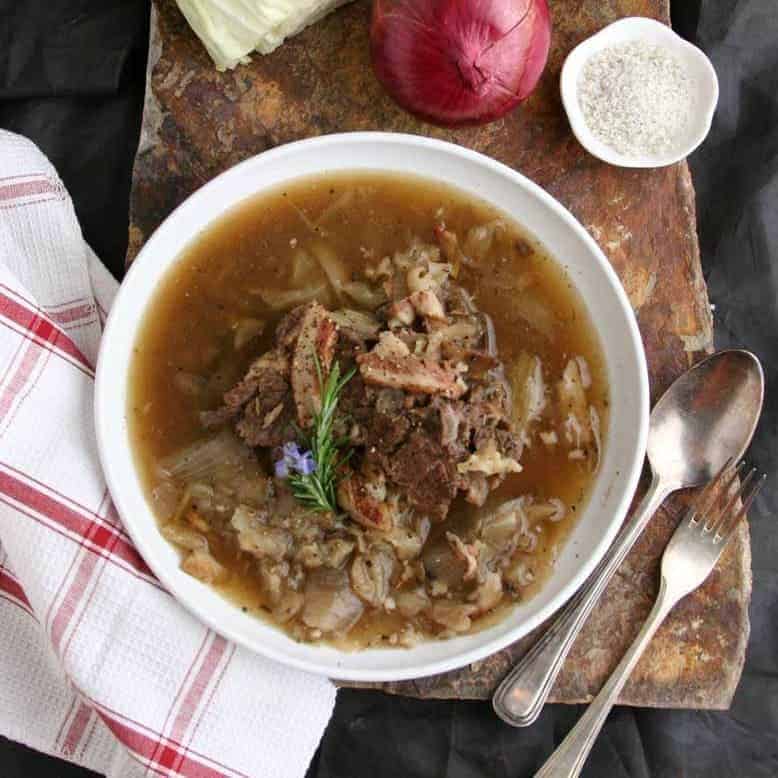 Bacon Cabbage Chuck Beef Stew at The Nourished Caveman
Smoked Sausage Cheddar Beer Soup at Peace Love and Low Carb
Beef Zoodle Soup at Fluffy Chix Cook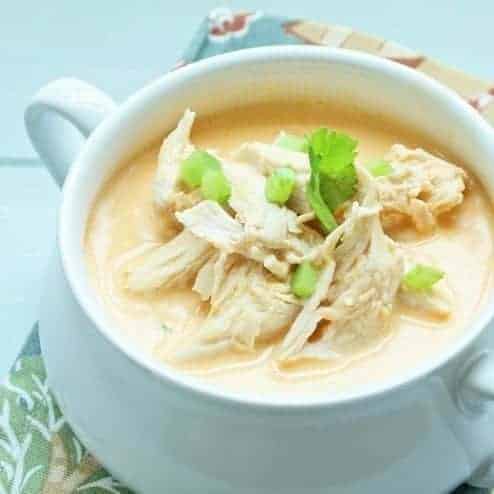 Buffalo Chicken Soup at I Breathe I'm Hungry
Creamy Cheddar Broccoli Soup at Low Carb Yum
Chicken Zoodle Soup at Sugar Free Mom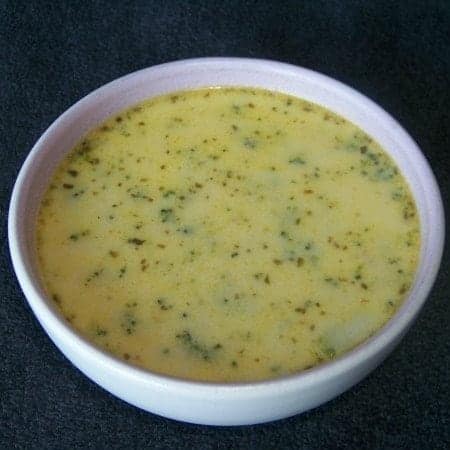 Creamy Cheddar Broccoli Soup at Low Carb Yum
BBQ Chicken Pizza Soup at Keto Diet App
Red Bell Pepper Garlic and Basil Soup at Low Carb So Simple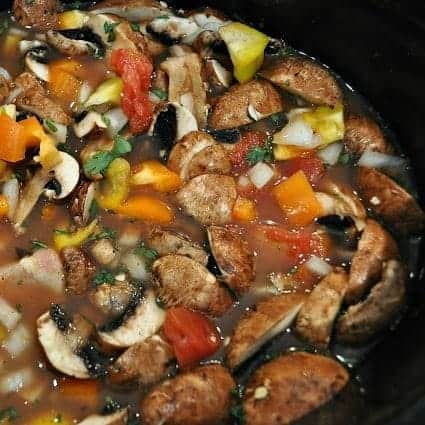 Chicken Fajita Soup at Peace Love and Low Carb
Chicken Noodle Soup at Maria Mind Body Health
Hot and Sour Soup at LowCarb-ology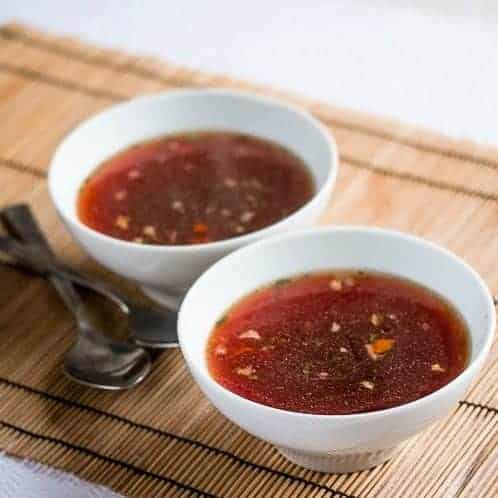 Fat Burning Soup at Low Carb So Simple
Cream of Mushroom Soup at Low Carb Yum
Southwestern Pumpkin Cheddar Soup at All Day I Dream About Food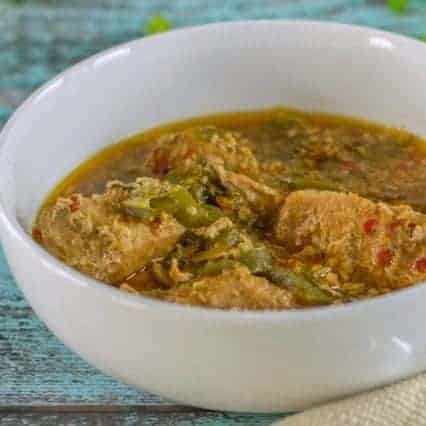 Spicy Crock Pot Chili Pepper Chicken at Low Carb Yum
Creamy Rueben Soup at Maria Mind Body Health
Easy Pumpkin Bean Soup at Low Carb Yum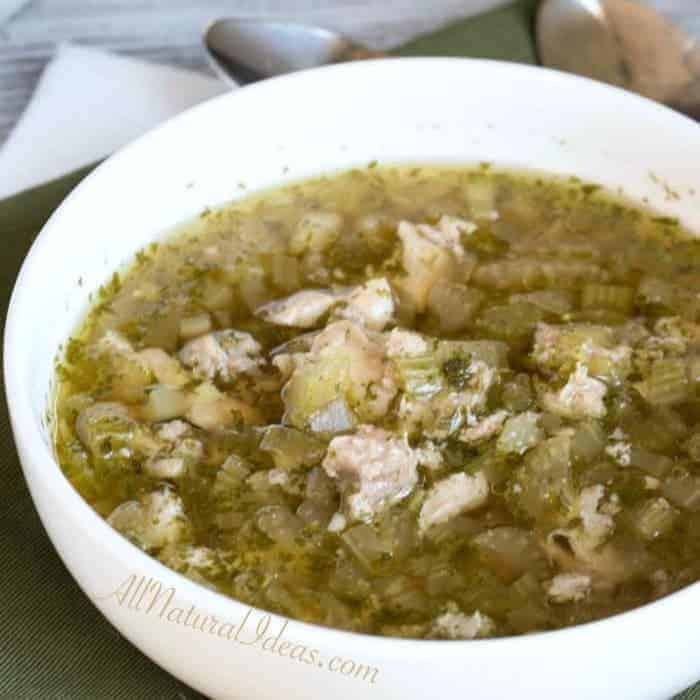 Easy Chicken Soup at All Natural Ideas
Roasted Garlic Chicken Soup at All Day I Dream About Food
New England Clam Chowder at Low Carb Yum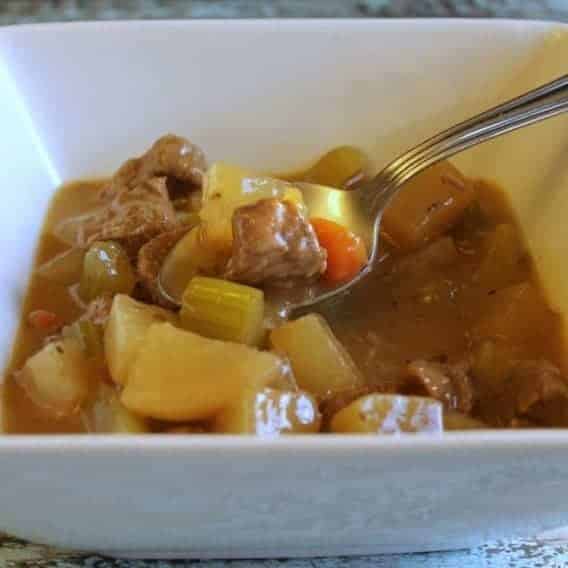 Easy Beef Stew at Low Carb Yum
Pork Tomato Soup at I Breathe I'm Hungry
Creamy Cream-less broccoli Soup at Sugar Free Mom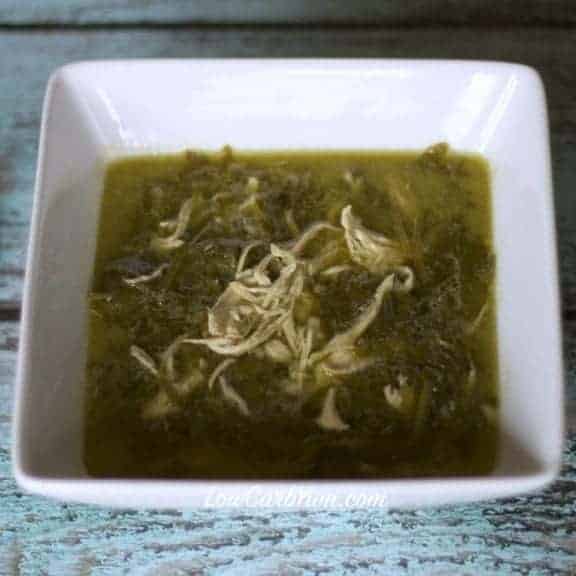 Crock Pot Chicken Kale Soup at Low Carb Yum
Turkey and Butternut Soup at The Nourished Caveman
Chicken Cordon Bleu Soup at Peace Love and Low Carb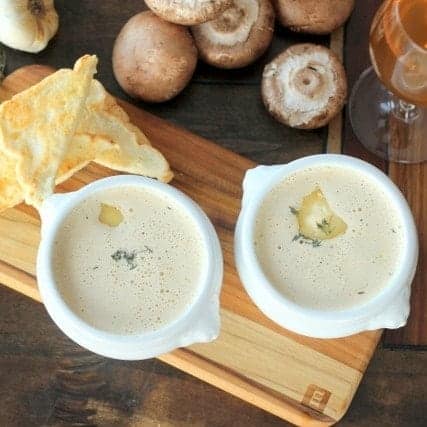 Baked "Potato" Soup at Maria Mind Body Health
Traditional Avgolemono Soup at Keto Diet App
Hamburger Vegetable Soup at LowCarb-ology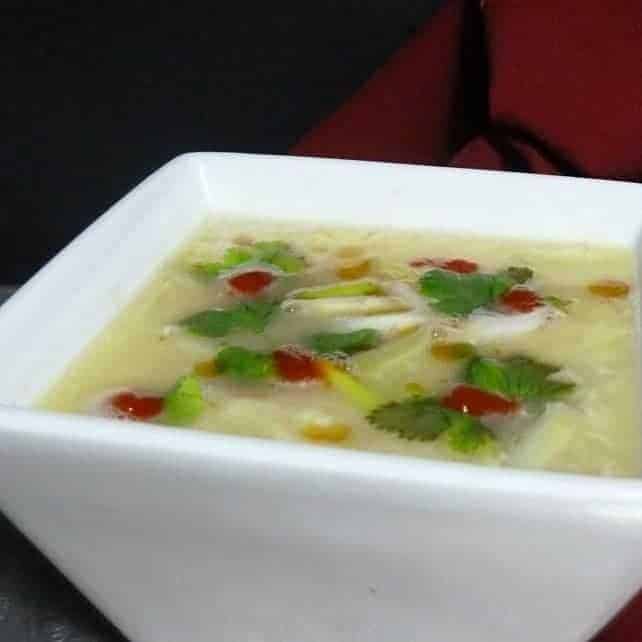 Induction Egg Drop Soup at Fluffy Chix Cook
Autumn Beef and Vegetable Stew at Keto Diet App
Kale Soup with Sausage and Mushroom at Low Carb Yum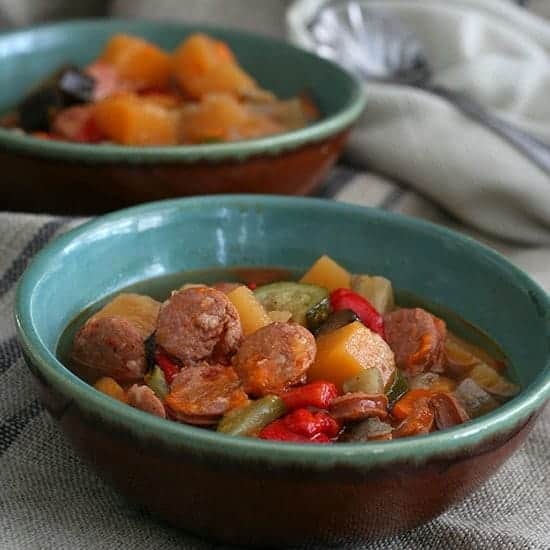 Roasted Vegetable and Chorizo Soup at All Day I Dream About Food
Beef Stroganoff Soup at Peace Love and Low Carb
Cream of Pumpkin Soup at Low Carb So Simple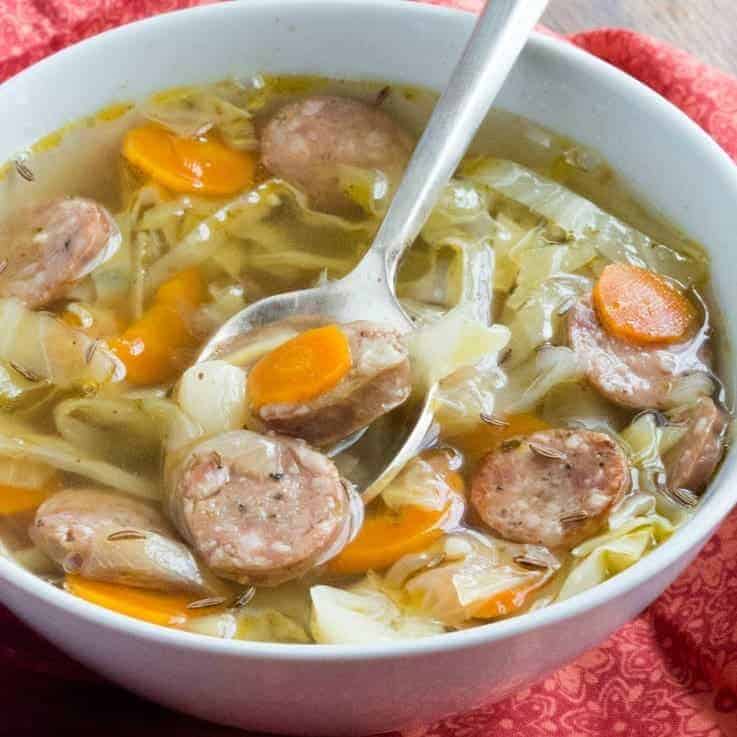 Crock Pot Andouille Sausage Cabbage Soup at Sugar Free Mom
Broccoli Cheese Soup at Maria Mind Body Health
Italian Sausage Soup at Fluffy Chix Cook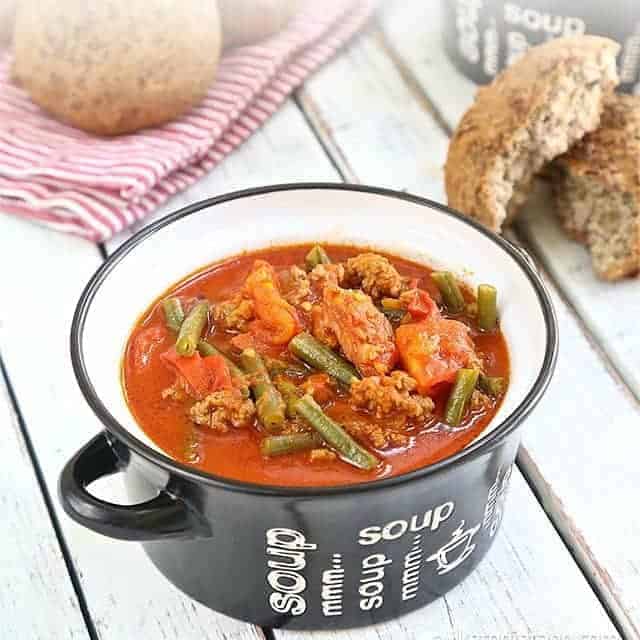 Mexican Chicken Soup at I Breathe I'm Hungry
Thai Coconut Soup at The Nourished Caveman
Related Posts