A collection of 22 low carb sweet quick bread recipes. Enjoy these easy breads as loafs or muffins. Just adjust the cooking time for the size you prefer.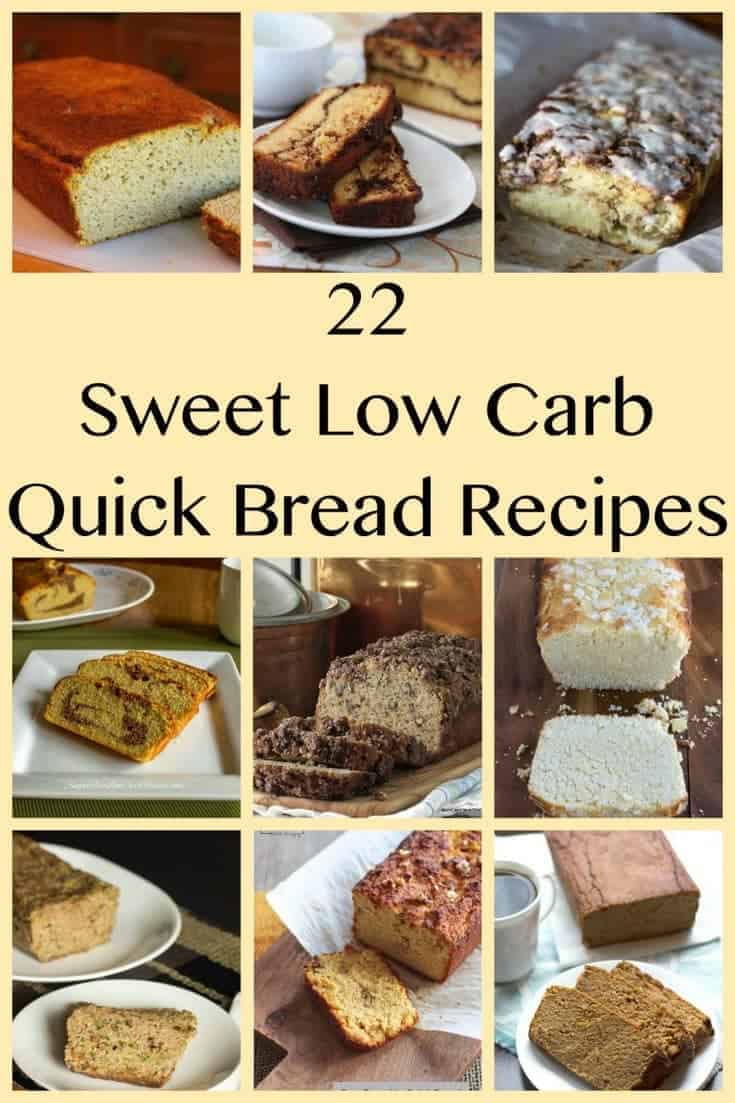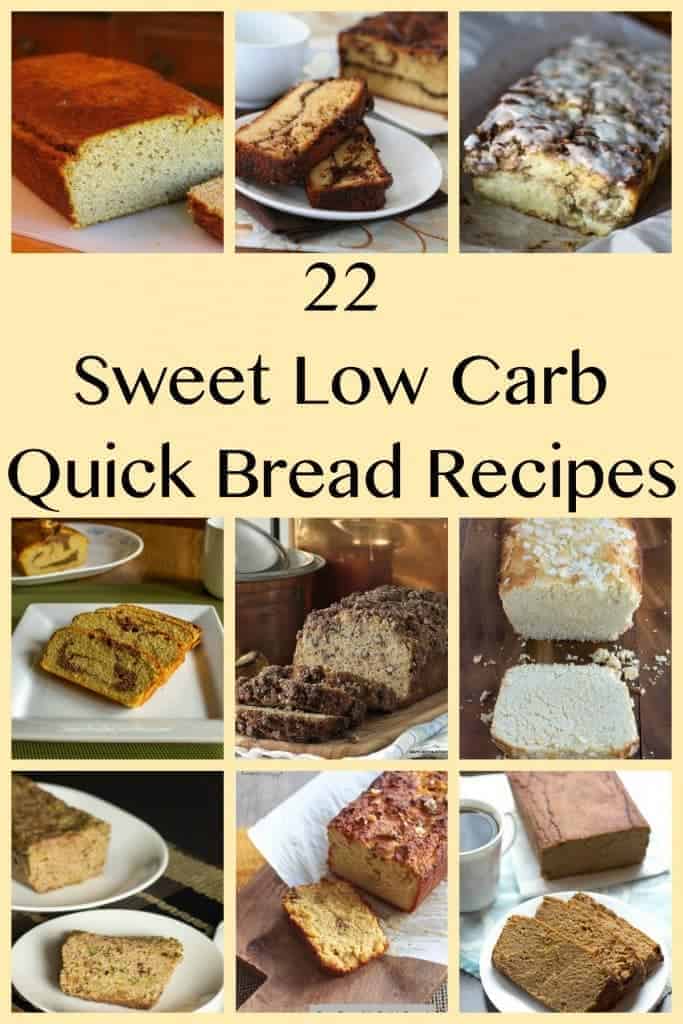 When I first started on low carb, I was always looking for something to satisfy my sweet tooth. I used to make a lot of low carb sweet quick bread recipes because they are so easy to put together. Many of the sweet quick breads on this blog were made when I had returned to low carb about 6 years ago. I did take a small break during my pregnancy a couple years ago, but once I stopped nursing my daughter, I went right back to my regular low carb way of eating.
I don't crave sweets anymore, but I do enjoy a sweet treat every now and then. As I've mentioned in several recent posts, I want to get away from eating sweets. I suppose one small treat a day isn't bad, but when I make a full recipe, I find it difficult to stick with that. So, in addition to developing more savory dishes, I want to cut any sweet recipes to only make one or two servings. That way, the sweets are better controlled.
In 2016, I'm also looking to move to more of a Paleo style low carb way of eating which means I'll need to cut out dairy. Eliminating dairy from my diet is going to be difficult because I'm a big cheese eater. I won't have trouble with butter, though, because I've already started using ghee. Although the following is a list of 22 low carb sweet quick bread recipes, many of the recipes can be halved to make a smaller loaf or muffins.
22 Low Carb Sweet Quick Bread Recipes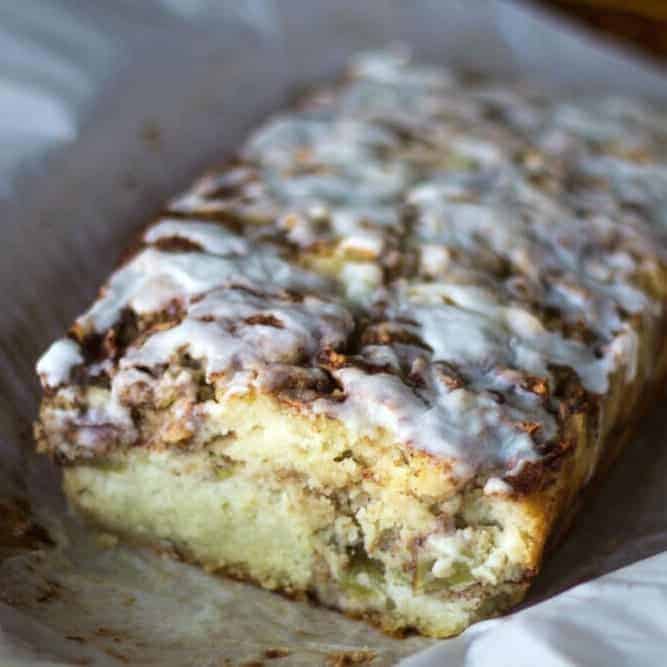 Zucchini Apple Bread at Low Carb Yum
Pumpkin Bread at Drop The Sugar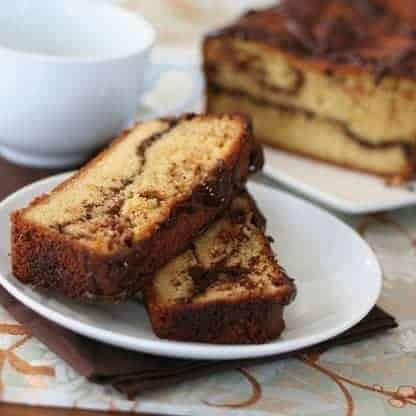 Chocolate Orange Swirl Bread at All Day I Dream About Food
Key Lime Coconut Bread at Low Carb Yum
Lemon Coconut Pound Cake at Sugar Free Mom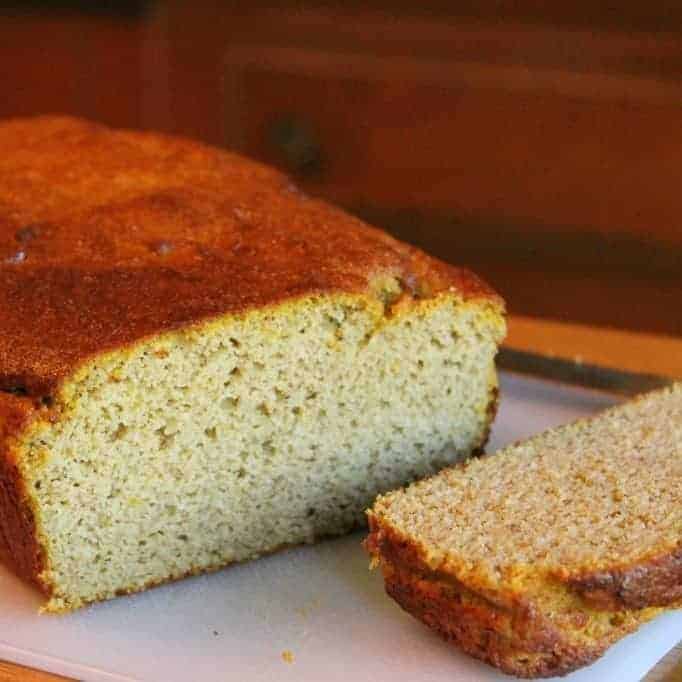 Coconut Flour Pumpkin Bread at Low Carb Yum
Zucchini Coconut Bread at Maria Mind Body Health
Cream Cheese Filled Pumpkin Bread at Low Carb Yum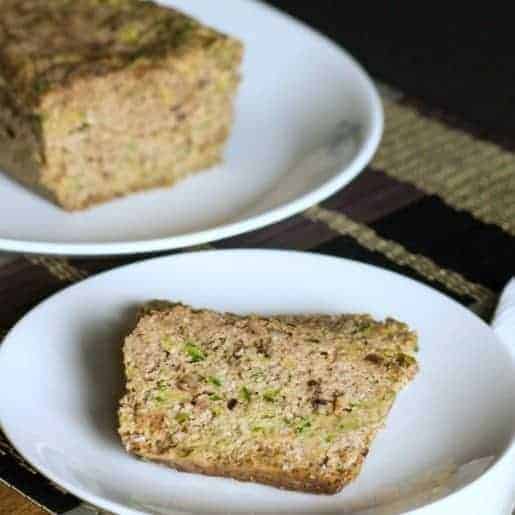 Crock Pot Zucchini Bread at Low Carb Yum
Easy Pumpkin Bread at I Breathe I'm Hungry
Cranberry Bread at Low Carb Yum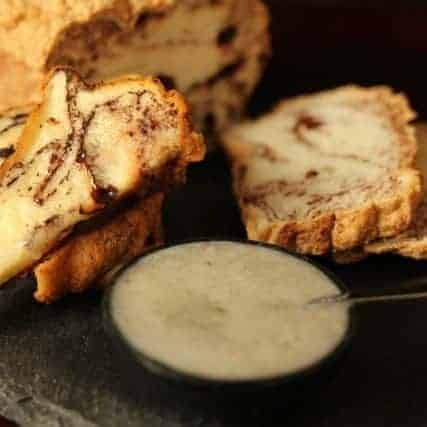 Cinnamon Bread at Maria Mind Body Health
Zucchini Bread at Low Carb Yum
Summer Squash Bread at Low Carb Yum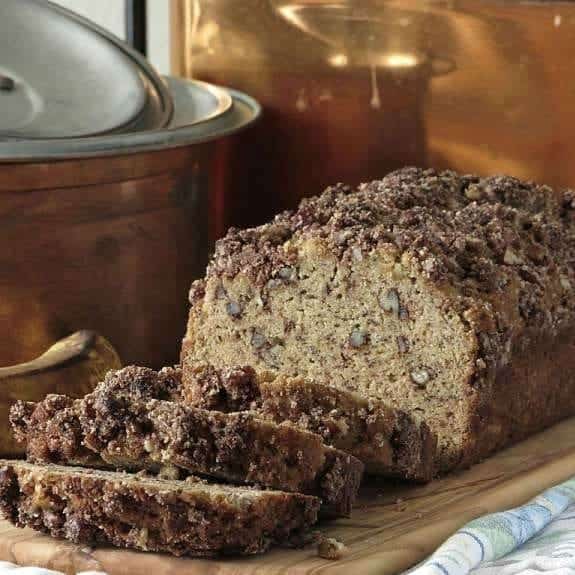 Banana Bread with Cinnamon Pecan Crumb Topping at Low Carb Maven
Peanut Flour Bread at Low Carb Yum
Caramel Frosted Banana Bread at All Day I Dream About Food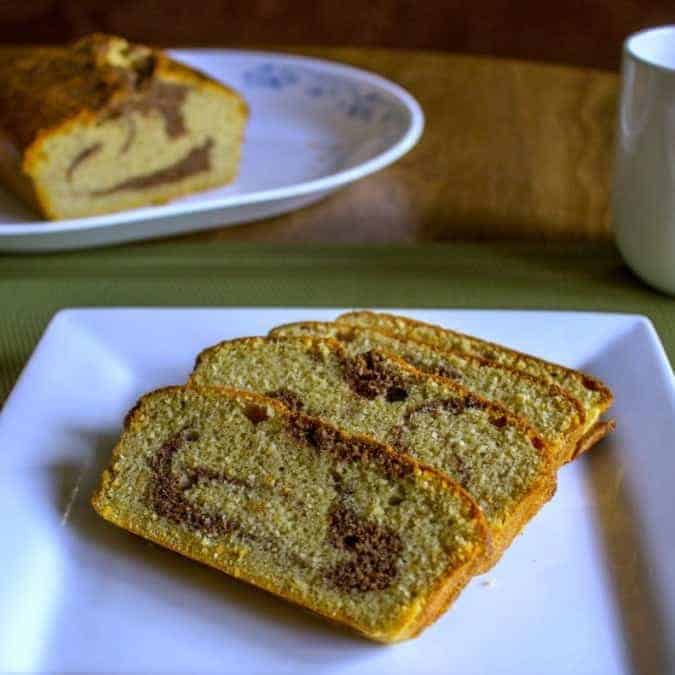 Cinnamon Swirl Bread at Low Carb Yum
Pumpkin Bread at Sugar Free Mom
Gingerbread Loaf at Low Carb Yum