I am very excited to announce that SugarFreeLowCarbRecipes.com is now LowCarbYum.com!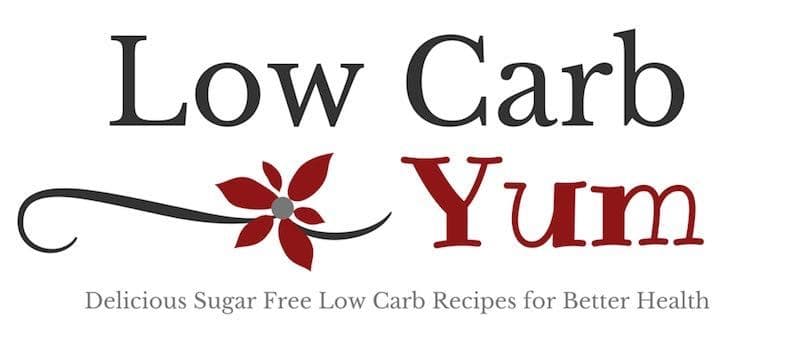 Why did I feel the need to change the site and domain name? The original name was simply WAY TOO LONG! Yup. I've struggled with a super long name for this food blog and have thought about changing the name to something short and sweet for a while.
Sugar Free Low Carb Recipes has under gone several significant changes since it first went online in the summer of 2010. The original color scheme was royal blue.

The blue did not fit my style so it was quickly changed to a cream color. As you can see from these logos, the long site name was a problem since the beginning. Writing the whole name out took a lot of space so the last word, Recipes, always ended up being separated.

Eventually, I just kind of dropped the "Recipe" part and started to use only Sugar Free Low Carb. This has caused confusion and many have gotten lost in cyberspace trying to find the true location of the site. Having a long URL like SugarFreeLowCarbRecipes.com allows for an increased chance of making a typo and never finding the right website. Not to mention that it always seems to get cut short because of it's length.

This name change is probably WAY OVERDUE! After returning to the blog in October 2014, I knew that many changes needed to be done. The first major change was a complete redesign of the blog. The cream colored color scheme and overall design theme was tired and old looking. Since red is my favorite color, I decided to go with a clean white color scheme using a dark red as the primary accent color.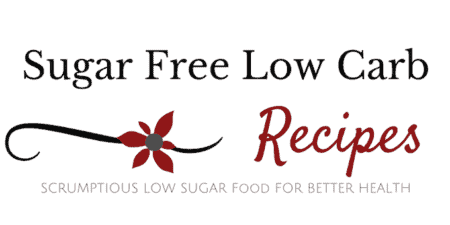 It's a little sad to say goodbye to Sugar Free Low Carb Recipes, but the time has come and I'm ready to move forward with a new name. I want to thank all the readers who have helped make this food blog a success. I especially appreciate those visitors who remained dedicated readers even while the site was quiet for almost two years after the birth of my daughter.
NOTE: Giveaway has ended. Congratulations to Nancy and Brittany!
As a Thank You to all of you readers, I am personally giving away a 4 pack of Natvia 200g Canisters to TWO winners. Natvia is a low carb sweetener that I have been experimenting with and I love it so much that I want to help spread the word about it. If you aren't familiar with Natvia, you can check out my post for Creamy Low Carb Flan which used Natvia as the sweetener. Here's a look at the nutritional information and ingredients: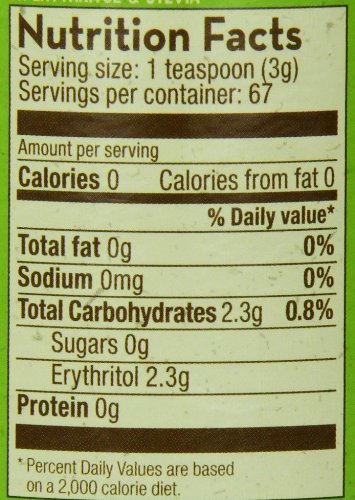 I wanted to point out that although Natvia is a one-for-one replacement for sugar like Swerve, the amount of sugar alcohol erythritol in Natvia is half that of Swerve. I also find that Swerve can have a "cooling" taste like straight erythritol that Natvia doesn't have.
If you'd like to try Natvia, you can order it on Amazon here or enter to win one of the a 4 packs I'm giving away. I will be shipping these directly from Amazon and will contact the winners by email for shipping address. Due to this, I am limiting this giveaway to USA locations only.
To enter this giveaway, simply leave a comment on this post and be sure to put your email in the appropriate field so I can contact you if you win. That's it! Using a random number generator, 2 winners will be picked from the total number of entries after the contest ends.
Contest will run January 9, 2015 to January 30, 2015 which means the Natvia should arrive just in time to make some delicious Valentines's Day desserts.
Good Luck!!!

Related Posts