Want to get high quality low carb snacks and other foods delivered right to your door? Come check out the October 2016 Keto Krate box review.
Have you been thinking about signing up with a low carb subscription box? There seems to be so many of these services available. Are they really worth the cost?
I've been with Keto Krate for almost a year now. For me, the convenience definitely makes it worth the price. And, each month always introduces me to a product I've never seen before.
The October 2016 Keto Krate box was certainly a winner with me. The featured product was a hot cereal that I really enjoyed, especially since it's getting cold here in Connecticut.
There were also three bar treats included in this month's shipment. And, as usual, the meat snacks were outstanding. Let's take a closer look at each product.
Ketologie Noat-Meal Breakfast Cereal

I was really excited about the October 2016 Keto Krate Featured product. It's a low carb breakfast cereal that can be eaten hot or cold. Since the weather has been getting chilly here, I ate mine hot. And, it reminded me of the instant oatmeal packets from my younger days.
This oatmeal like cereal is made by Ketologie which is a new food brand geared to those on low carb keto eating plans. The low carb Noat-Meal cereal is so good, I went to their website to order more. And, with the 15% off Keto Krate code, I didn't have to pay full price.
The flavor included in this month's box was the vanilla coconut. It is super delicious! It's made with all natural ingredients. The ingredients include flaxseed, whey protein, walnuts, and coconut. There's also probiotics and MCT oil in the mix. The sweetener used in the cereal is stevia leaf extract. The total carbs are less than 12 grams, but with 9 grams of fiber, the net count is only 3.3 grams.
Atkins Harvest Trail Bar
The folks over at Atkins Nutrtionals have started to listen to the feedback received on their bars. As a result, they now offer the Harvest Trail Bars which contain no maltitol.
This is not the first time I've seen this new Atkins product. I happened to notice them while shopping at Walmart. Since the macros looked pretty good and there wasn't any maltitol, I decided to give them a try. The taste and texture is very similar to the KIND brand bars.
You may be wondering what they are sweetened with. The main sweetener is chicory root fiber, but there's also some polydextrose and a small amount of sucralose. They also contain soy protein isolate so it's not a good choice for those avoiding soy.
Overall, I think it's a great move that Atkins now has a maltitol free bar. However, they should work on removing some of the other questionable incredients like soy, corn fiber, polydextrose, and sucralose. You can learn more about the product on Atkins.com and Keto Krate subscribers were given a 15% discount to shop there. You'll also find them at major retailers like Amazon.
Ayoba-Yo Droewors Beef Sticks
I was happy to see another high quality meat product from Ayoba-Yo in the shipment. This month's product are handcrafted, 100% grassfed beef sticks made using an authentic South African recipe. And, they are absolutely wonderful!
What I love about this brand is that they do not use any types of sugar when making the beef sticks. The ingredients are just beef and spices which are wrapped in a sheep casing. And, according to the package, the sticks are air dried for over ten days.
There's also a 10% discount included to purchase more of these tasty sticks on the Ayoba-Yo website. My husband loves these meat sticks so I'm thinking of stocking up on some for him. They are perfect snacks for him to take along hunting. I enjoy them too, so I'll need to hide a stash for myself as well.
D's Naturals No Cow Bar
The No Cow Bar is a soft and chewy natural based protein bar. It's dairy-free, soy-free, and gluten-free. And, the protein is plant based. The bar is similar in taste and texture to a Quest bar.
I have one issue with these bars. The sweetener used is IMO (isomalto-oligosaccharides) which often has an adverse effect on blood glucose levels. You can find more information on this prebiotic fiber sweetener here.
Keto Krate had a subscriber survey recently and asked input on what types of products we would not like to see. I put down IMO products because I feel this is not a keto friendly ingredient. Unfortunately, it's not widely known so it's still be used in so called "low carb" products.
I don't recommend eating this product unless you can verify that it has no impact on your blood sugar. This is a repeat product in the Keto Krate and their is a 15% off discount for all subscribers to use on the D's Naturals website. You can also buy the bars on Amazon.
Vermont Smoke and Cure Meat Stick
The cracked pepper beef & pork stick by Vermont Smoke and Cure is a tasty treat. It's so good, I had to fight my 3 year old daughter for it. She wanted a taste and liked it so much, she wanted the whole thing!
Although some companies state that the added sugar used in meat processing doesn't come through in the final product, I'm a bit skeptical. Listed in the ingredients for the meat stick is evaporated cane sugar. And, the meat stick itself does have a somewhat sweet taste.
The nutritional information states 0 gram sugars so even though there is sugar as an ingredient, it's not enough to have an impact. There's only 80 calories in the stick along with 6 grams of protein. So, it is a low carb friendly snack on the go.
There's a 20% off discount included in the October 2016 Keto Krate box that can be used on the Vermont Smoke and Cure website. That's a pretty good deal as it's really a high quality product. You can also buy these yummy meat sticks on Amazon.
Food's Alive Onion Ring Clusters
Do you love crunchy fried onions? I sure do. That's why the Food's Alive onion ring clusters were the first product from the October 2016 Keto Krate that I sampled. Unfortunately, my husband doesn't have the same love for onions so he didn't appreciate the smell they left in my breath.
As I was eating these delicious onion snacks, I thought to myself that they would make a terrific casserole topping. I've had trouble finding a crispy onion topping for my green bean casserole recipe. These would be perfect!
Thanksgiving is only a few weeks away so I'm going to need another bag to use on the green bean casserole. Luckily, there's a 15% off discount code included so I can buy more from Food's Alive website.
Chocorite Peanut Butter Cup Patties
Peanut butter cups have always been a favorite candy of mine so you can bet that I was all over this little treat. And, the taste did not disappoint. Unfortunately, I wasn't that impressed with the ingredients.
Although there's no maltitol in the product, there is isomalto oligosaccharides (IMO) used which has been shown to impact blood glucose levels. The other sweeteners include polydextrose, erythritol, and sucralose. I can tolerate sucralose, but I try to avoid IMO.
There is a 25% off discount code included in the Keto Krate which is pretty generous. If you don't have a problem with IMO fiber sweetener, it's a great deal to buy more on the HealthSmart Foods website. That price certainly beats the price you can get at Amazon!
Rawxies Crunch
I fell in love with the Rawxies Crunch snack back in June when they were a product in the Keto Krate monthly shipment. The flavor provided in June was Chili Lime. This month, it's Smoked Paprika. Both flavors are delicious!
Although I really liked the Rawxies Crunch, I never did order more. Thankfully, Keto Krate included another 25% off discount code to use at the Rawxies website that is good until the end of the year. You can also get these on Amazon, but you'll pay more without the discount.
For a 1 gram net carb snack, Rawxies Crunch is a clear winner. The snack tastes great and it gives the salty crunch that many of us desire. I'm a big fan and think it's truly a healthy keto snack to take with you on the go.
Conclusion – October 2016 Keto Krate
What's your thoughts on the October 2016 Keto Krate box?
I find the Keto Krate service to be a good value for the convenience of the monthly product delivery. And, the Keto Krate company has been listening to subscribers input on ways to improve the service. So, I believe the that things are only going to get better.
What other products have been included in the monthly Keto Krate shipments? Below are links to my last three Keto Krate reviews.
Click here to see my review of the July 2016 box.
Click here to see my review of the August 2016 box.
Click here to see my review of the September 2016 box.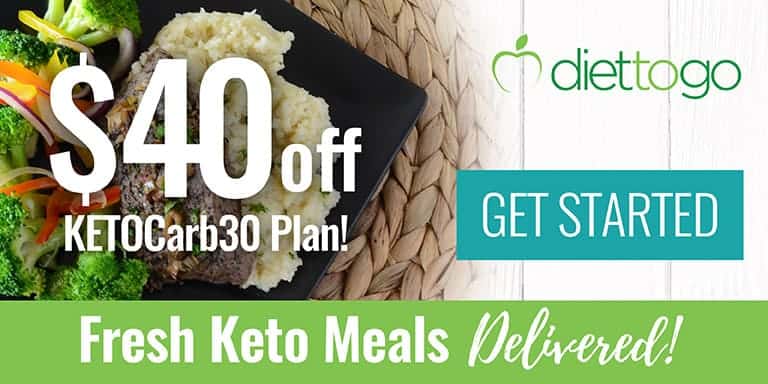 Are you ready to join the keto snack club? Just head over to Keto Krate to subscribe!