This post may contain affiliate links which won't change your price but will share some commission.
Full Disclosure
Delicious chocolate chili lime low carb keto bars that are paleo friendly. There's only a tiny amount of stevia added for a touch of sweetness.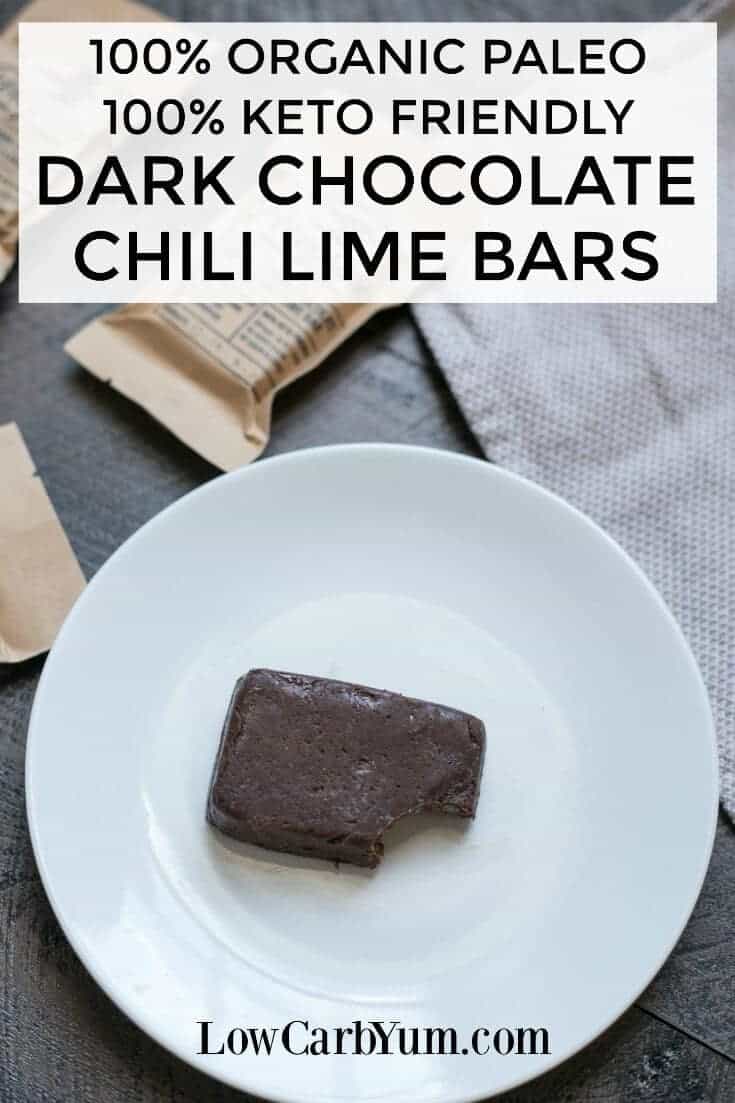 There's a new bar in town and it's not the kind to go have a few drinks. I'm talking about a healthy new snack that won't knock you out of ketosis.
Peregrine Nutrition is a newly formed company devoted to bringing high quality low carb high fat snacks for on the go. And, they use only 100% organic paleo ingredients in the keto bars.
There's only one flavor right now, but it's a keeper. It's a dark chocolate chili lime bar and I'm told there's only a drop of stevia in each bar.
I like that this low carb snack isn't overly sweet. In fact, most of the sweetness comes from the smyrna figs and lime juice. The stevia leaf only enhances the flavor.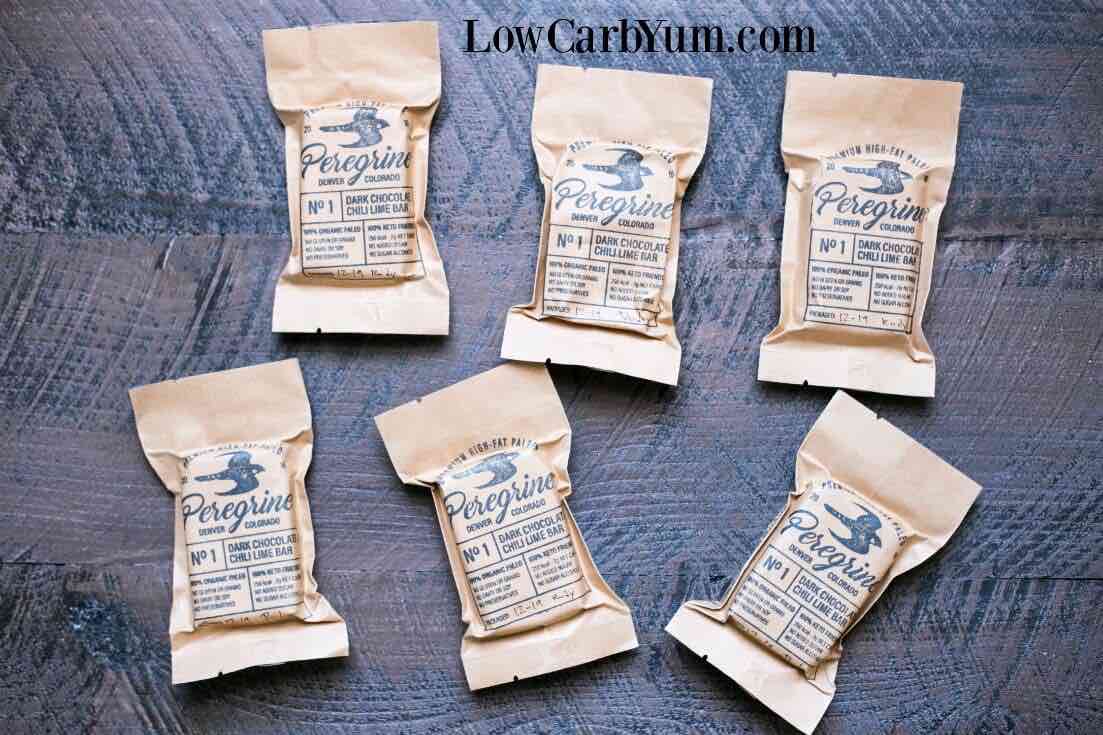 With these keto bars, it was love at first bite for me. And, it's nice that I now have a fantastic paleo low carb snack for work or on the go.
The taste is fantastic. It reminds me of a rich chocolate flourless cake with a hint of lime and a kick of cayenne pepper.
And, the premium ingredients are really worth the cost. The keto bars contain only 100% organic eggs, cocoa, pecans, ghee, coconut oil, lime juice, macadamia nuts, figs, collagen, vanilla, salt, cayenne pepper, and stevia leaf.
Each tasty bar has 250 calories, 24 grams of fat, 7 grams of carbs (4g of which are fiber), and 7 grams of protein. It's a healthy mix that will really satiate your appetite in between meals.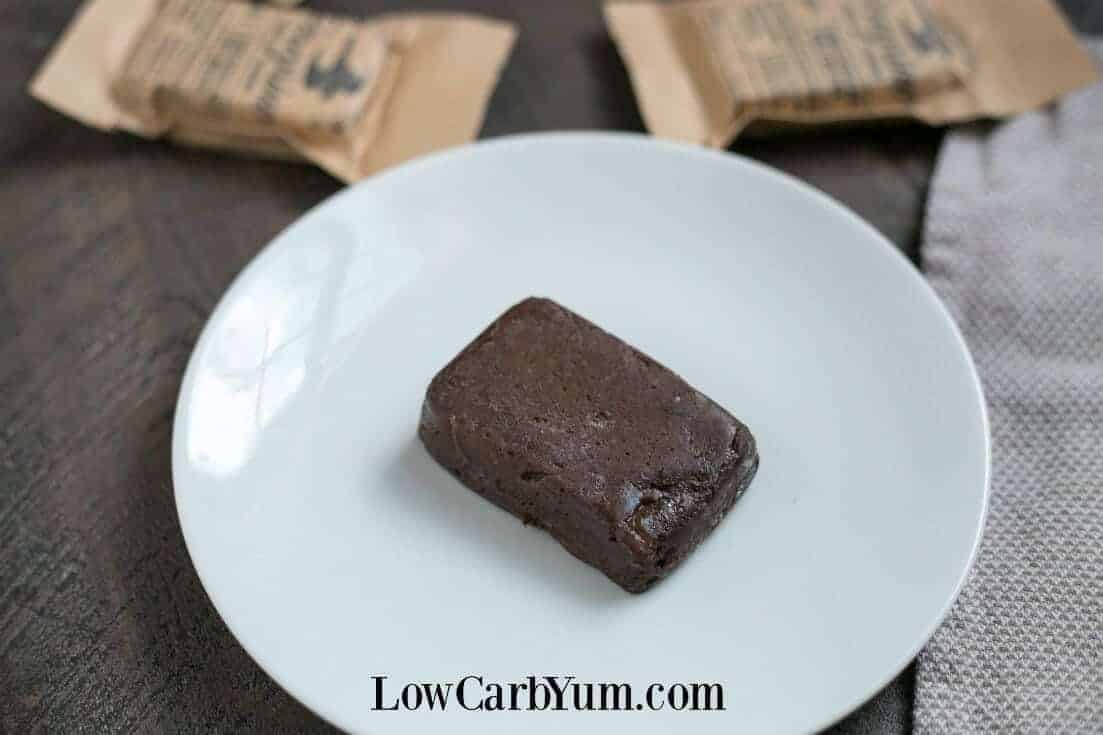 With the high amount of fat, the bars have a soft fudge like texture. And, since only fresh ingredients are used, you'll want to store them in the fridge.
You can leave these treats out at room temperature for a few days, but for longer storage, they should be refrigerated. I even threw a few in the freezer so I could save some for a couple months.
The keto bars are sold in packs of 7 for just under $20. If you'd like to try these delicious treats, use discount code LOWCARBYUM20 for 20% off your order at Peregrine Nutrition!

Low Carb Keto Bars by Peregrine Nutrition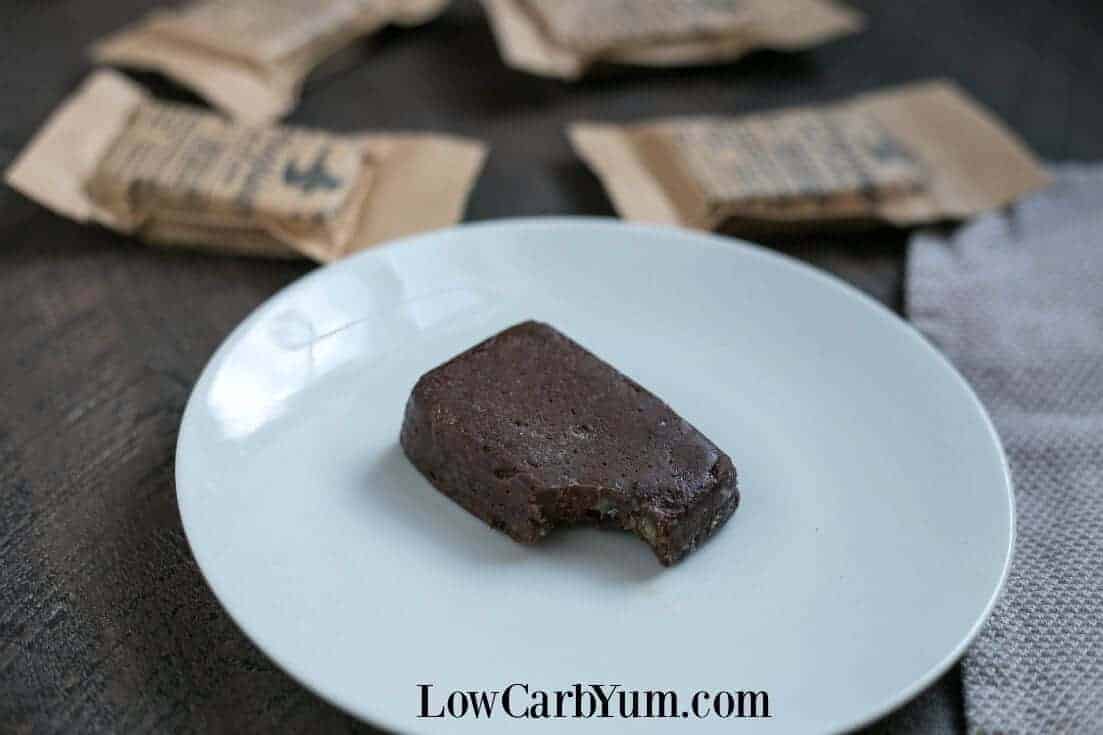 Related Posts