Discover the benefits of consuming Perfect Keto grass fed collagen regularly. This supplement adds in MCT oil and has a delicious chocolate flavor.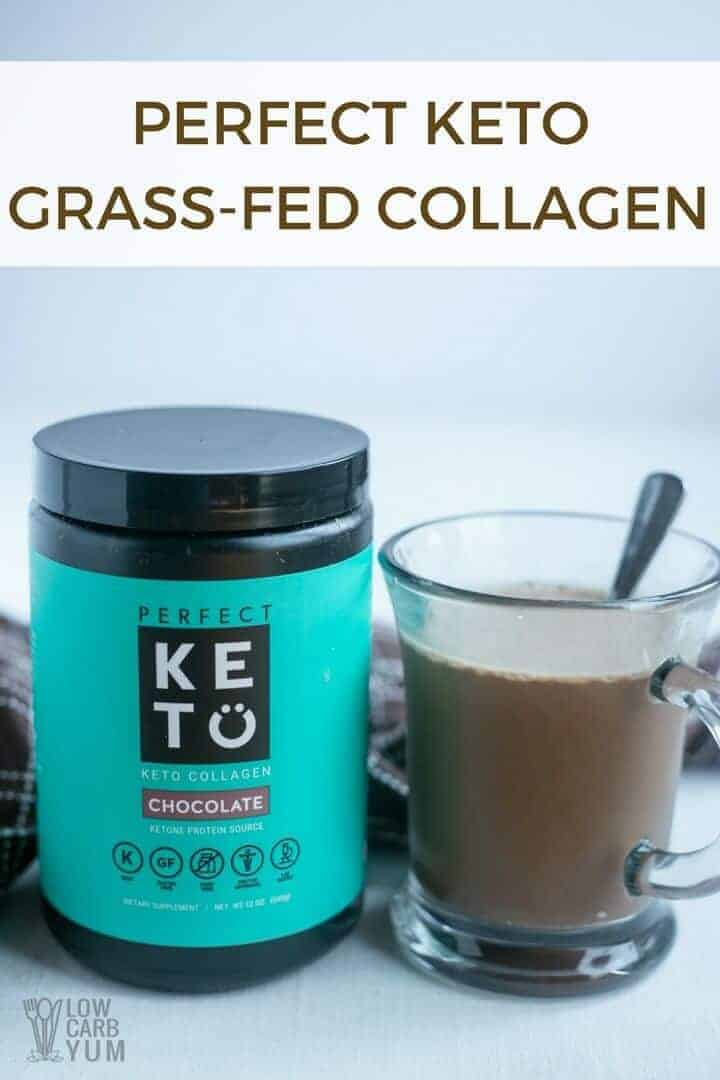 Disclaimer: The collagen product was provided free of charge but all opinions are my own.
If you're a daily coffee drinker like me, you should check out the benefits of adding in collagen to your morning beverage. I've been doing this for the past year, I've noticed some great results.
Recently, I discovered a new product by Perfect Keto that combines grass-fed collagen with MCT Oil powder. It comes in a chocolate flavor and turns plain coffee into a mocha treat.
Each scoop of the powder contains 5g MCT powder and 10g collagen. The only other ingredients are unsweetened cocoa powder and stevia powder.
If you aren't familiar with collagen, it's a protein that's essential for connective tissues, ligaments, tendons, and skin.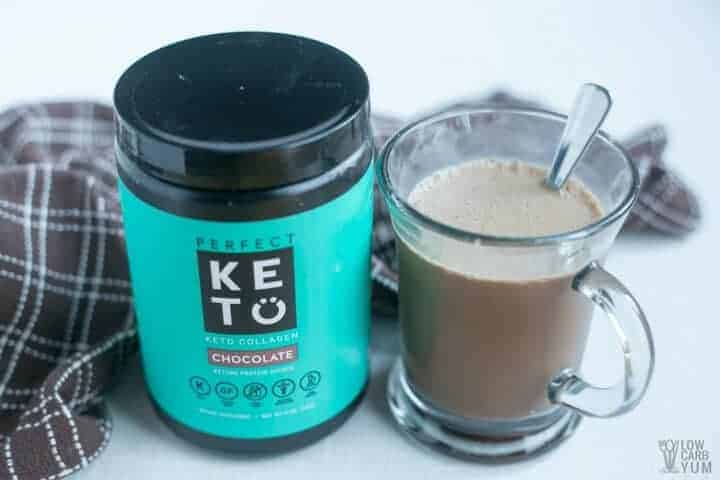 A scoop of Perfect Keto grass fed collagen has 4g fat, 10g protein, and 1g carb. That makes it perfect for people on a low carb ketogenic diet.
If you are looking for a protein supplement, collagen is one of the best. It's not inflammatory like other animal protein powders that contain casein, whey, or egg protein.
The collagen protein is from higher quality grass fed beef and it's made from a low and slow heating process similar to bone broth. I find it a great way to fill up in the morning so I eat less.
It tastes great too. Although I like to add it to my coffee, you can put it in just about any beverage. It's great for adding to smoothies or just mixing in plain water.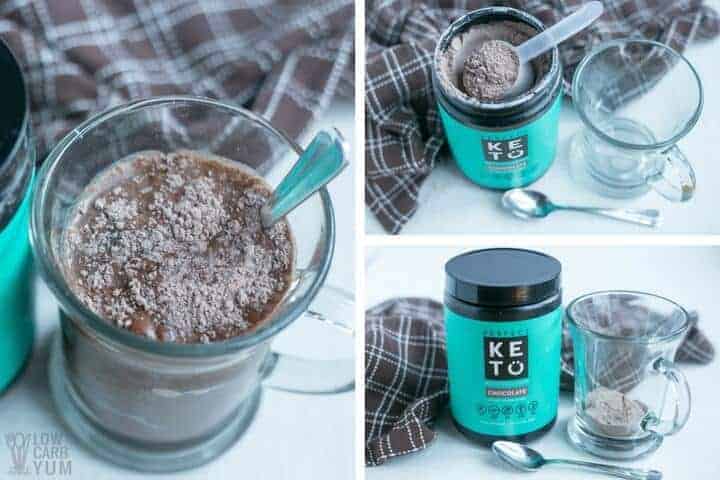 Where to buy Perfect Keto Grass Fed Collagen
If you'd like to give Perfect Keto grass fed collagen a try, now is the time. Low Carb Yum readers will get 15% off just by using code YUM15 at checkout at Perfect Keto.
Do you use a collagen product regularly? If so, how has it benefited you? I've seen improvements in my skin, hair, and nails.
Be sure to check out my review of the Perfect Keto exogenous ketones.
★ FOLLOW ME ON FACEBOOK, PINTEREST AND INSTAGRAM FOR MORE EASY KETO RECIPES.