Need a boost? PureLYFT clean natural caffeine drink mix can give you enhanced energy when needed. Just mix it in any beverage with the stir stick.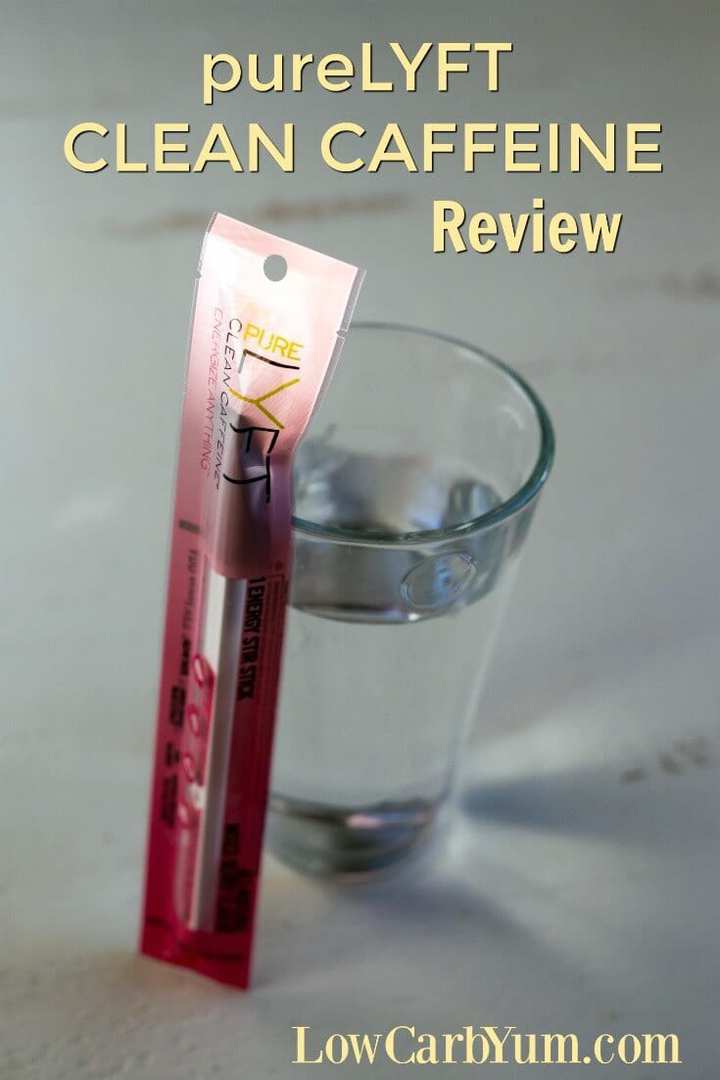 Are you always on the go? Do you need your caffeine to help keep you going?
I'm super busy and a lot of people wonder how I'm able work full-time and maintain two active blogs. Well, it isn't easy.
One of my secrets is my morning bulletproof coffee which gives me an energy boost in the morning. And, it provides some fat so I can hold off eating for a few hours.
However, I sometimes need a caffeine lift later in the day. So, I was excited to try pureLYFT clean natural caffeine drink mix sticks.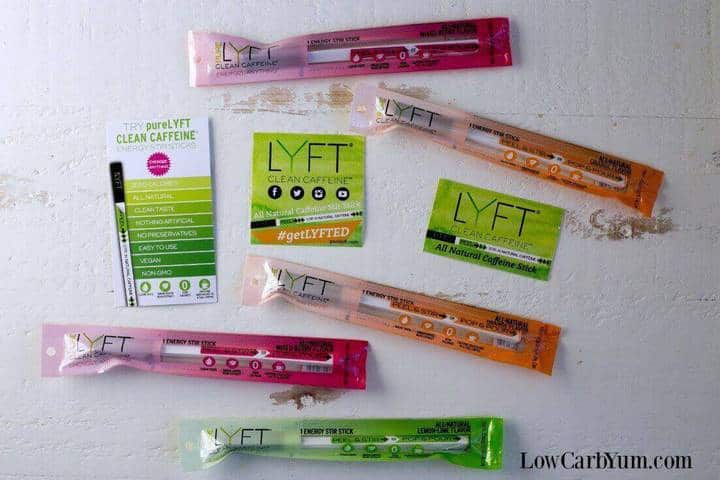 The design of pureLYFT is pretty cool. It's basically a stirring stick filled with drink mix inside.
The mix can be stirred into any beverage. You simply peel off the sticker to expose the small holes in the stick, or pop open the bottom to pour the mix into your drink.
The stick container is the perfect size for blending the natural caffeine drink mix into your beverage. There's no shaking needed!
So, you just need a cup with liquid to use the stick. Or, you can pour the mix into a bottle and shake it up like conventional drink mixes.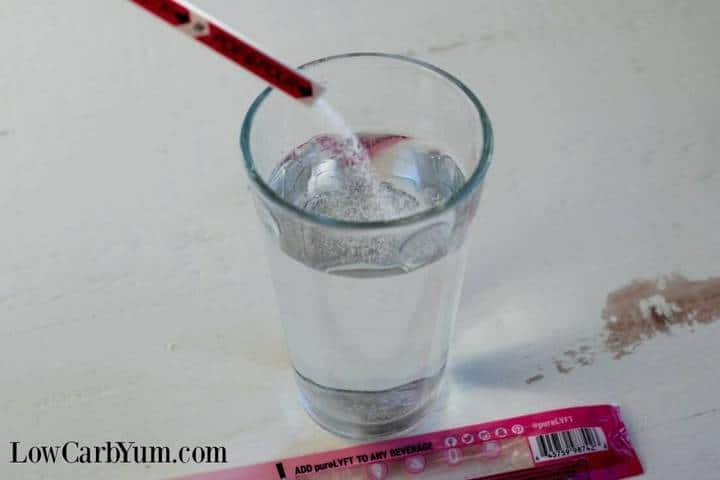 The amount of caffeine provided is equal to a tall coffee and it's derived from green coffee bean extract. And, there's zero calories so you won't have to worry about high sugar like many caffeine drinks.
I mixed the berry mix into plain water and it had a clean slightly sweet fruity flavor. Although it contains stevia leaf extract as a sweetener, I did not notice any bitter taste.
PureLYFT is available in four varieties: Orange, Lemon-Lime, Mixed-Berry and Original. If you prefer not to have the fruity taste, go for the original.
All of the available flavors taste great. Each natural caffeine drink mix contains only natural based ingredients.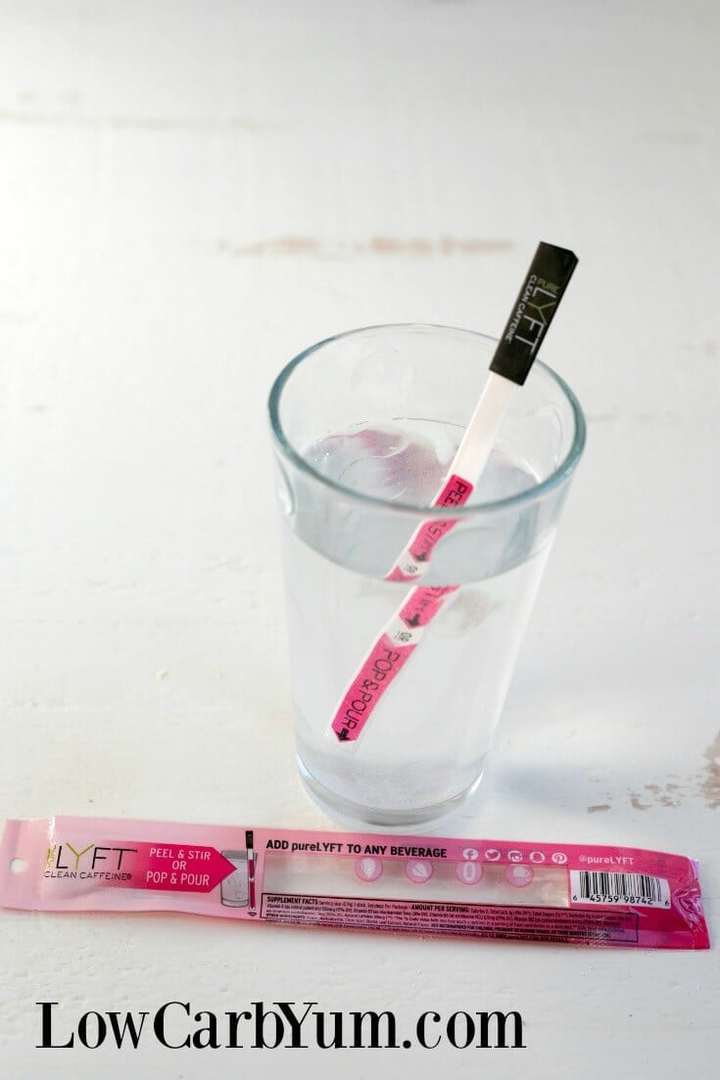 Where to buy pureLYFT natural caffeine drink mix
Keep this natural based energy booster with you on the go. You never know when you'll need a lift when you are on the go.
It's a good idea to have a clean collapsible cup with you as well. That way, you only need to grab some water from a fountain to use pureLYFT.
Want to try pureLYFT clean natural caffeine drink mix? Using the code "getLYFTed25" will save you 25% off along with FREE shipping at purelyft.com!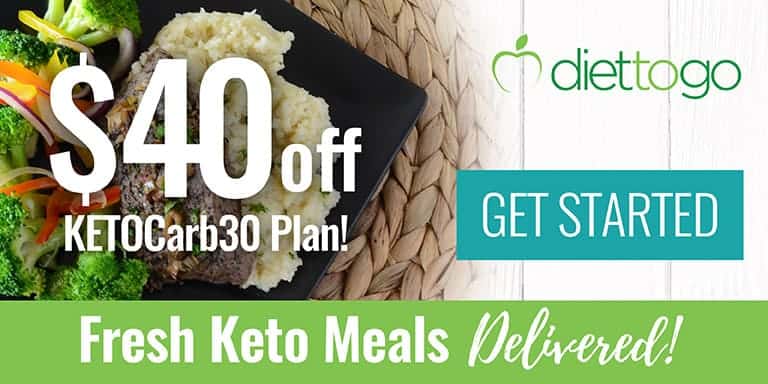 You can also find pureLYFT on Amazon. There, you'll find some additional user reviews!