Having trouble sticking to a low carb diet because you don't have time to cook? Quick Keto Meals in 30 Minutes or Less can help you get back on track.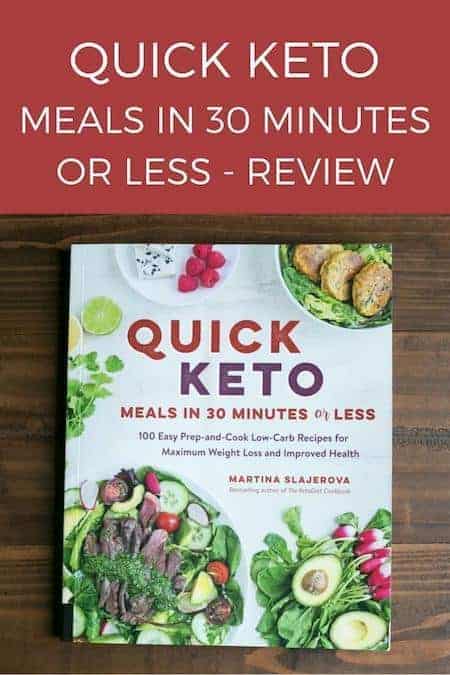 Martina Slajerova never seems to amaze me. Out of all the low carb writers out there, she is probably my favorite. Like me, Martina moved to the low carb diet after thyroid disease.
I have Martina's two other books, The KetoDiet Cookbook and Sweet and Savory Fat Bombs. However, her latest book, Quick Keto Meals in 30 Minutes or Less fits me best. It's a cookbook for busy people who don't have a lot of time to cook.
There's also another cookbook Martina will be releasing late this year. The title is Keto Slow Cooker & One Pot Meals and it's currently available for pre-order.
Last weekend, I spend a little time on my favorite chair looking through the cookbook. It's packed with 100 easy to prepare and quick to cook low carb recipes.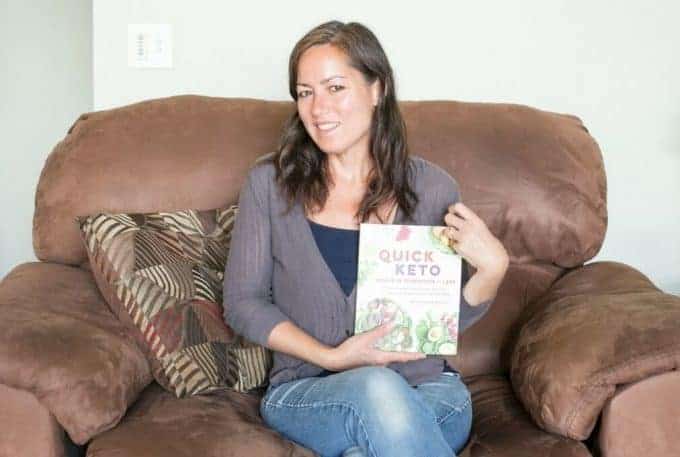 First off, the food photos are gorgeous. Most of the recipes do have a full color image. And, everything looks so appetizing!
The book is divided into eight chapters: The KetoQuick Approach, The Basics, Breakfast, Snacks, Quick Lunches, Soups and Salads, Dinner, Desserts and Drinks. And, there's a wide variety of cuisines to suit just about any taste.
My idea of Quick Keto Meals is usually throwing together a quick salad in less than five minutes. But, Martina shows you how to make restaurant quality food at home in less than 30 minutes.
A few of the recipes in the book that I'd like to try are the Quick Salmon Patties, Crispy Skillet Chicken with Cauliflower Rice Pilaf, Chorizo Egg Muffins, and Tiramisu Mug Cake. However, it's going to be tough to decide which one to try first.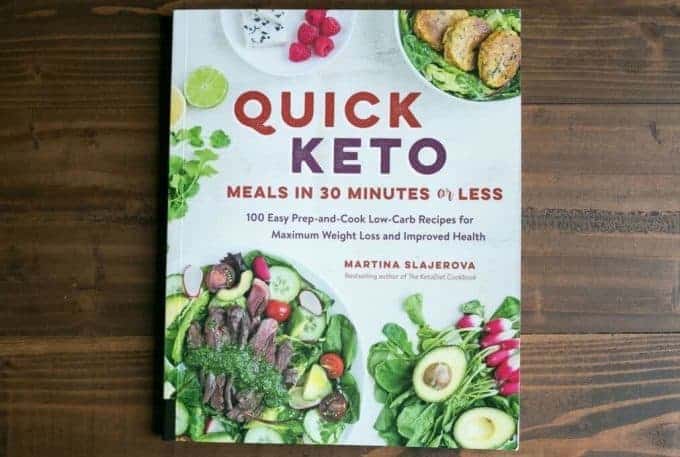 GIVEAWAY
Use the form below to enter for a chance to win this fantastic cookbook! One winner will be chosen on June 28, 2017 and notified by email.
Quick Keto Meals Cookbook Giveaway

Where to find Quick Keto Meals in 30 Minutes or Less
If you aren't familiar with Martina's recipes, you definitely need to check out her blog at KetoDiet App. It's a great resource for anyone on a low carb keto diet.
For those looking for a cookbook to help them stick to a low carb diet, Quick Keto Meals in 30 Minutes or Less is a good investment. It just came out a few weeks ago and is sure to become another bestseller for Martina Slajerova.
I highly recommend this cookbook if you are looking for delicious low carb meals that won't take a lot of work to prepare. You can find out more and read reviews on the book at Amazon.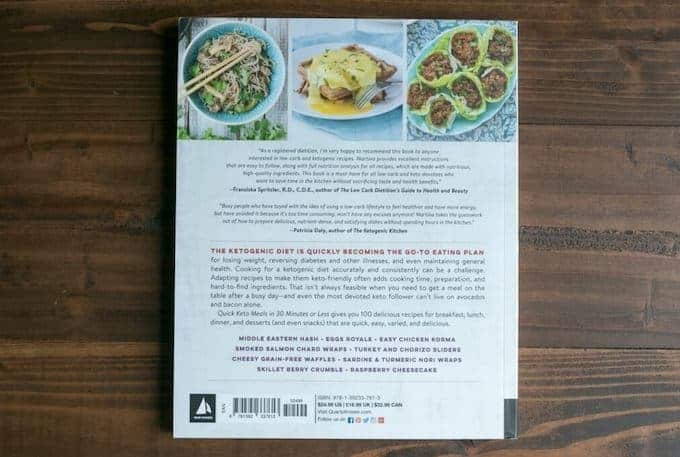 Related Posts