Are you looking for the perfect low carb frozen pizza? At only 4 grams total carbs per serving, the Real Good personal size is a clear winner.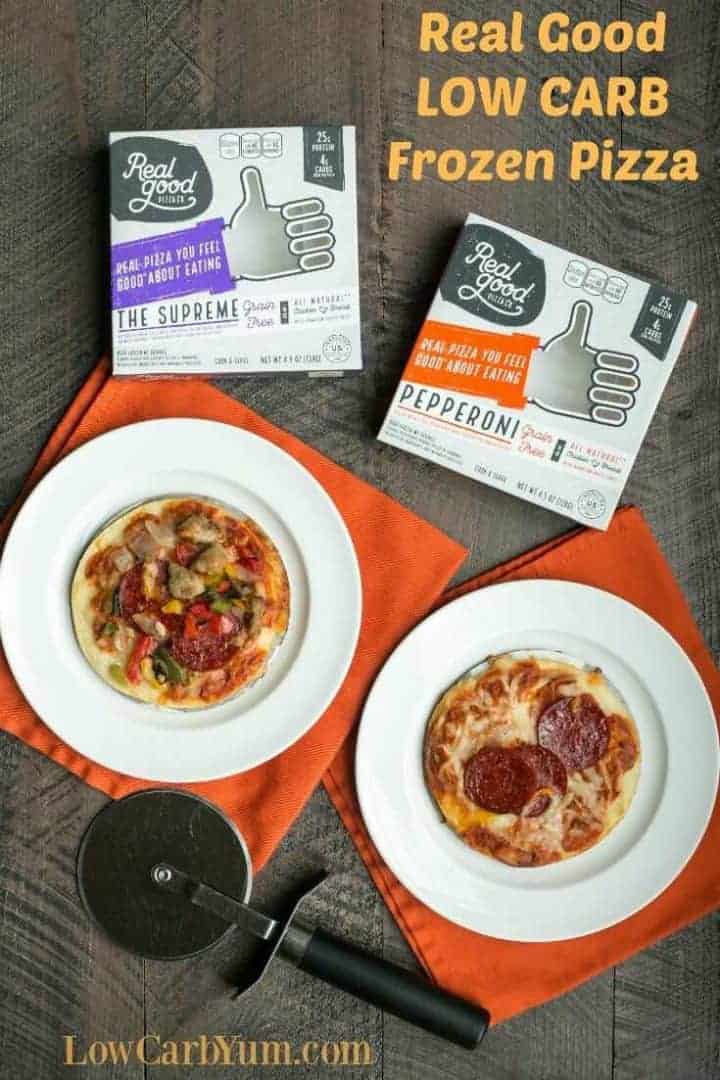 Jump to:
I've been waiting a long time for companies to start developing low carb frozen meals. Sure, there's the Atkin Nutritionals product, but I'm not fond of the ingredients.
When it comes to packaged convenience foods, I stick with products made with ingredients that I would use in my own kitchen. That's why I'm excited to introduce you to the Real Good frozen pizza product.
Each Real Good personal sized frozen low carb pizza has only 270 calories, 16 grams of fat, 4 grams of total carbs, and 25 grams of protein. Those are excellent macros for a keto meal.
The great thing is that I can keep a supply of these frozen pizzas in the freezer at work. It takes 2 minutes or less to heat them up in the microwave for a fantastic low carb lunch.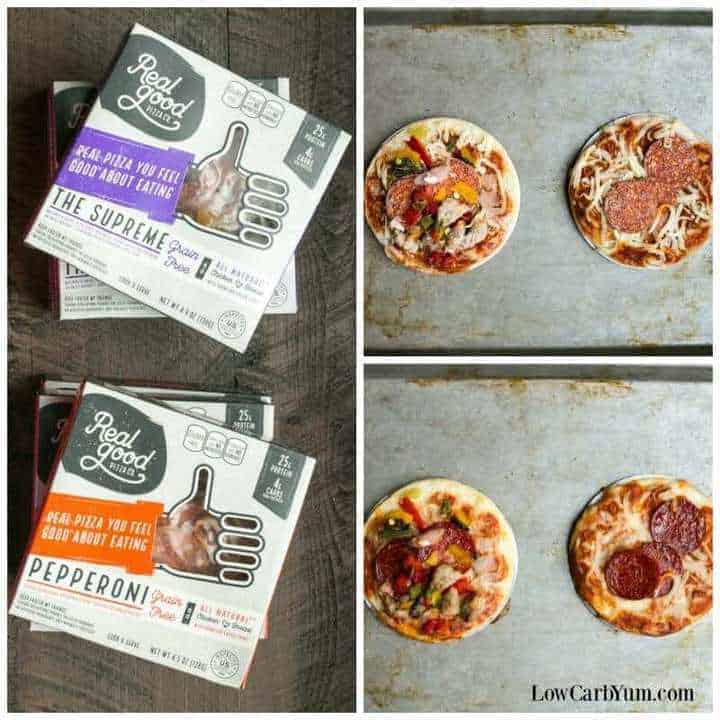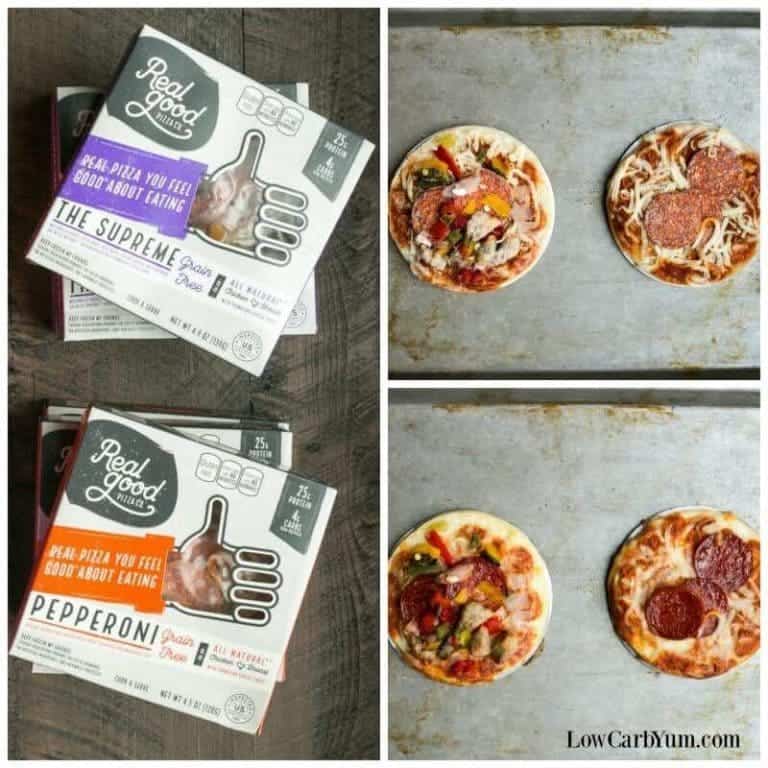 I prefer baking each low carb frozen pizza when I'm home. And, they are small enough to fit in my toaster oven. You just preheat the oven to 400°F and bake the pizza for 15-17 minutes.
The pizza sauce used on the pizza has no added sugar. And, the crust is made from chicken breast and parmesan cheese. It's made with real food just like you'd make from scratch.
I've been wanting to try making my own pizza with a chicken breast crust. Now that I know it tastes great, I'm inspired to give it try soon. But, for now, the yummy frozen low carb pizza from Real Good Foods will do.
As of this writing, there's three flavors of Real Good pizza to choose from. I got to sample the Supreme and Pepperoni flavors. They were both fantastic and very filling.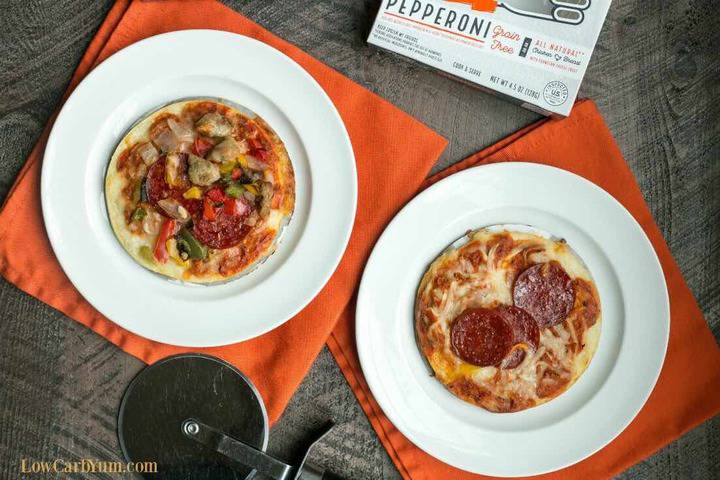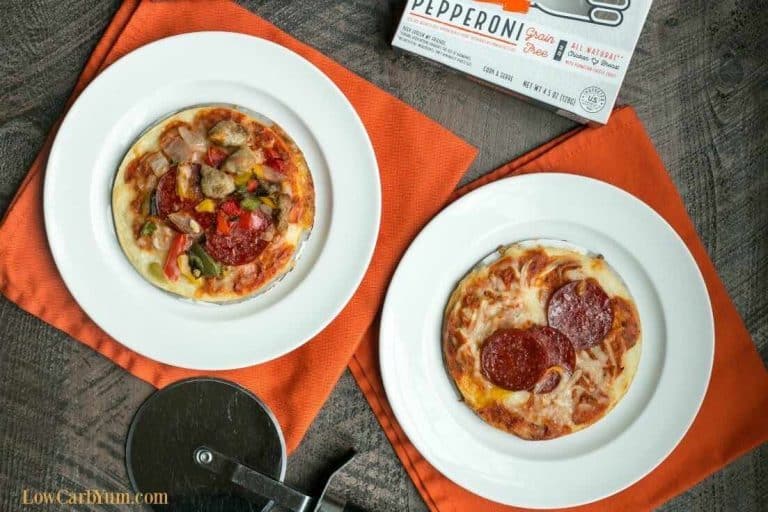 Although I had the pizzas shipped to me, they are available in select stores nationwide. I live fairly close to Hartford, CT and was surprised to see there's a store locally that sells these.
You can use the handy store locator on the Real Good Foods website to find out if this low carb frozen pizza is available near you. For those not far from metro areas, chances are good that you may find it.
If you live out in a rural area or just don't feel like leaving the house, you can order and have it shipped anywhere within the continental US. So, even though there are stores near me that carry it, I like the convenience of home delivery.
And, once you try this convenient low carb meal, you'll be hooked. It's such a great product. Hopefully, these frozen pizzas will hit regular supermarkets soon.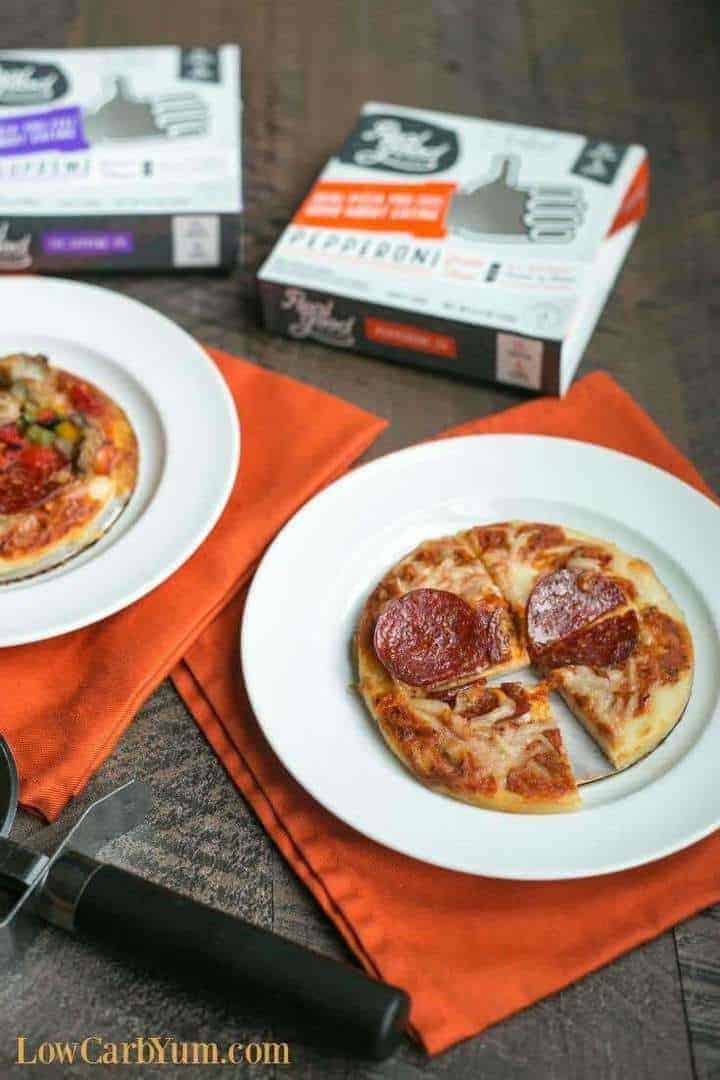 Save 10% on this amazing low carb frozen pizza
Right now, it looks like only specialty stores are selling these frozen low carb pizzas. There is steep competition in the frozen pizza market so that could be one of the reasons.
Even if you have to buy in bulk online, it will be worth the cost to have a dozen of these personal sized pizzas shipped to you. I'm sure it won't take long for you to eat them up either.
You'll even save 10% on your online order with coupon code "LOWCARBYUM" at checkout. So head on over to the Real Good Foods website and check them out!
While you are waiting for you pizzas to arrive, you can always make one of my favorite recipes. For those who like white pizza, you must try this easy recipe. If you are into thick crust, you'd prefer my Fat Head style pan pizza.
Be sure to check out the Real Good Pizza with Cauliflower Crust too! And if you have the time, you may want to make your own chicken crust pizza.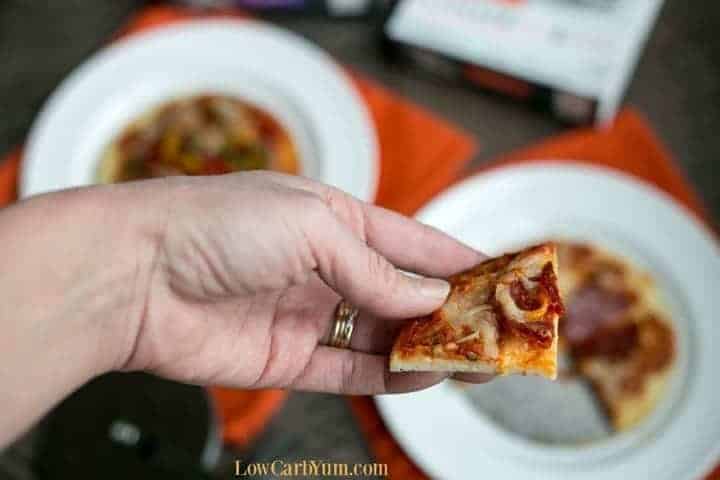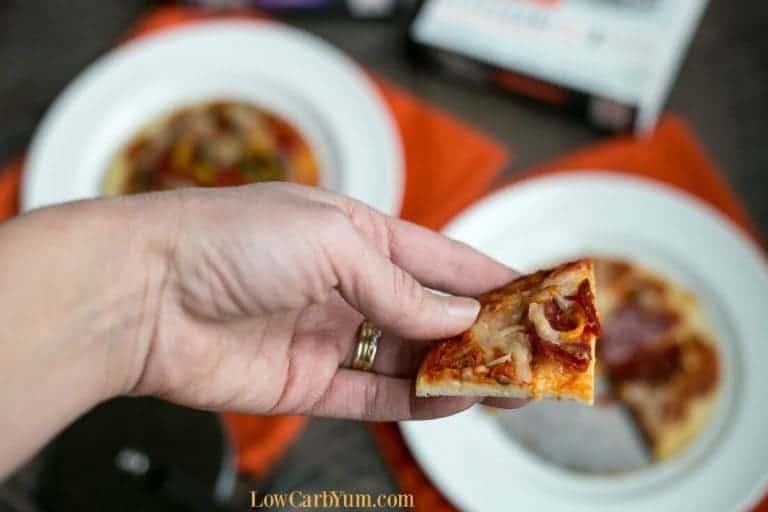 ★ FOLLOW ME ON FACEBOOK, PINTEREST, AND INSTAGRAM FOR MORE EASY KETO RECIPES.