Keto Krate is a low carb subscription box bringing amazing keto snacks to your door. Just take a look at the items in the September 2017 Keto Krate box.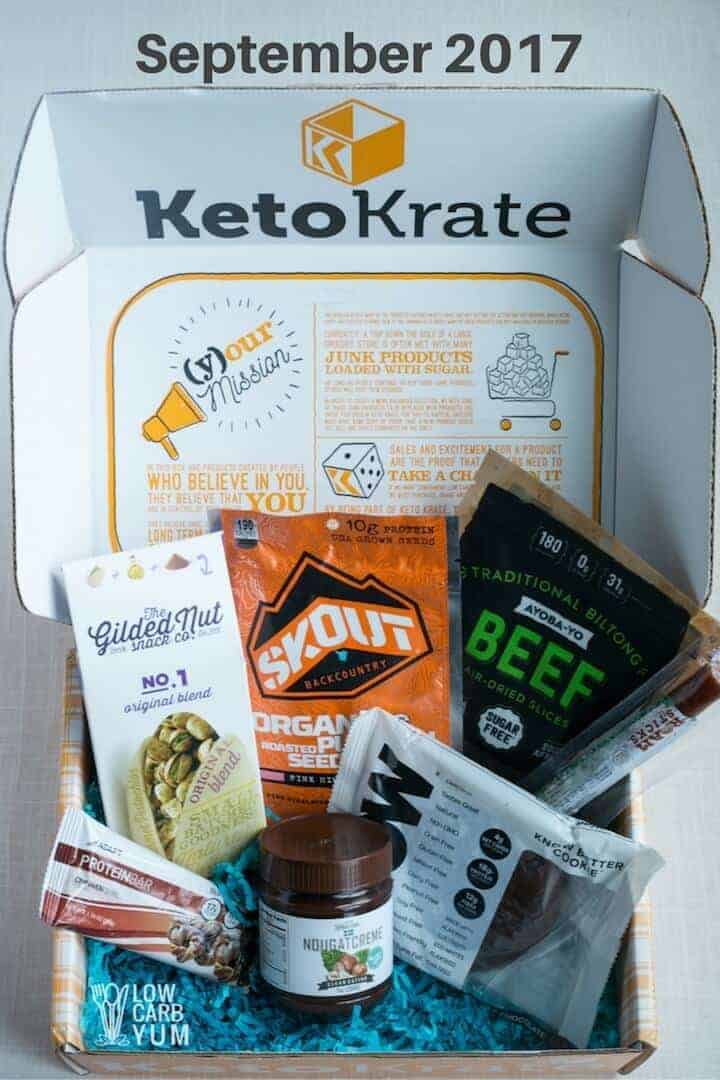 I took a little break from the Keto Krate monthly reviews in August to enjoy the summer before it ended. It does take some time putting these reviews together so I may cut back to every other month if things get too busy.
The featured product in the September 2017 Keto Krate box is a humongous cookie that you are going to love. There were also a lot of my favorite products included.
Let's start out with an unboxing video so you can preview all the great keto snacks that were shipped out this month.
September 2017 Keto Krate Unboxing
FEATURED PRODUCT: KNOW BETTER COOKIE – 32g Fat, 4g net carbs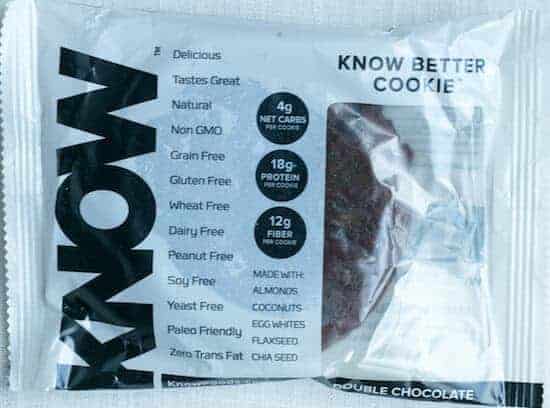 The double chocolate cookie from Know was the first thing that caught my eye when opening the September 2017 Keto Krate box. So, naturally, I had to try this treat first.
The Know Better Cookie is made with almonds, coconuts, egg whites, flax seeds, and chia seeds. It's also wheat free, gluten free, dairy free, peanut free, soy free, and paleo friendly.
I loved the soft baked texture like the ones. It reminded me of the ones you'd get fresh from a bakery. The taste is amazing as well.
To learn more about this keto friendly cookie, head on over to KnowFoods.com. Subscribers got a nice 30% off code. You can also buy a box of Know Better Cookies from Amazon where they are available on Prime.
Cinnamon Swirl Protein Bar – 12g fat, 1g net carb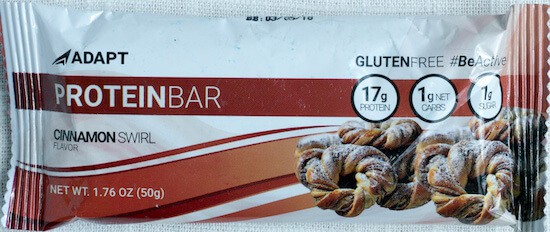 The Adapt Protein Bar is a soft and chewy treat that isn't too sweet. I received a Cinnamon Swirl bar which had a nice cinnamon flavor.
You get 17 grams of protein with only 1 gram net carb for this low carb snack. The small size makes it perfect for stashing in your to go bag to fight off hunger on the road.
Each bar is made with a blend of three protein sources: Whey Protein Concentrate, Collagen Protein, and Whey Protein Hydrolosate. It's a great little keto snack to keep on hand.
You can learn more at AdaptYourLife.com. Keto Krate provided a 10% off discount code to buy more of these keto friendly bars.
Original Biltong – 4.5g fat, 0g net carbs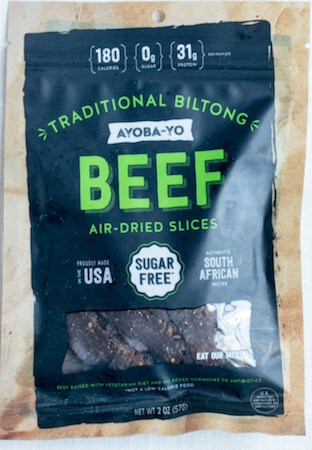 You really can't go wrong with dried beef, unless there's sugar added. However, traditional biltong that's been air-dried is the best beef jerky I've had.
The great thing about Ayoba-Yo biltong is that there's absolutely no sugar added. And, it contains no gluten, artificial preservatives, artificial flavors, nitrates, and MSG.
Each piece is a thin slice of meat that's full of flavor. The dried beef contains only six simple natural ingredients.
Check out Ayoba-Yo.com to learn more about this delicious South African jerky. The September 2017 Keto Krate box includes a 15% off code to use at the site.
Chocolate Hazelnut Spread – 11g fat, 2g net carbs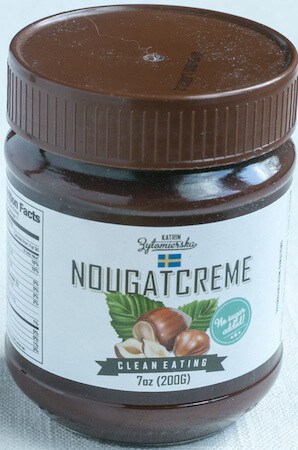 Although there wasn't any chocolate bars in the box as the weather is still a bit hot, they included the next best thing. The KZ Clean Eating Nougatcreme is the smoothies low carb chocolate hazelnut spread you will find.
I don't know how they do it, but this spreadable chocolate just melts in your mouth without any nutty grit. It's delicious eating straight from the jar with a spoon.
The spread is sweetened with erythritol and inulin. It's a very clean taste without any unpleasant aftertaste. If you haven't tried this product, you are missing out!
All of the KZ Clean Eating products are super delicious. You can find out more about them on KZCleanEating.com. There was even a 20% discount code included in the September 2017 Keto Krate box!
Hickory Smoked Pork with Uncured Bacon – 7g fat, 1g net carb

The Hickory Smoked Pork with Uncured Bacon Roam Sticks have been a repeat item for good reason. They are super delicious without any added sugar or funky ingredients.
You know this stick to be awesome when my daughter and husband fight over it. Both are really picky eaters so when I find something they like, I always buy more.
Unfortunately, there was no discount code included to use on the RoamSticks.com website. But, that's okay. I'm willing to pay full price for deliciousness.
If you're an Amazon buyer like me, you'll be happy to know that these yummy smoked pork sticks are available on Prime here.
Original Blend Pistachios – 13g fat, 4g net carbs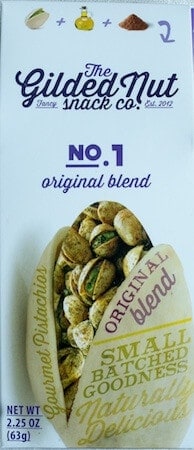 I was happy to see a repeat of The Gilded Nut pistachios. This September 2017 Keto Krate box included a container of the  original blend.
What makes these pistachios so delicious is that they are made in small batches by tumbling in extra virgin olive oil with the seasoning blend. And, the nuts are perfectly roasted and bursting with flavor.
My husband really likes pistachios so I shared these with him. He wasn't interested in the last ones as they were too spicy, but these ones are very mild.
Check out all the flavors at GildedNut.com. There's a special 20% off deal for Keto Krate subscribers. You can also find these The Gilded Nut pistachios on Amazon.
Pink Himalayan Sea Salt Pumpkin Seeds – 16g fat, 1g net carb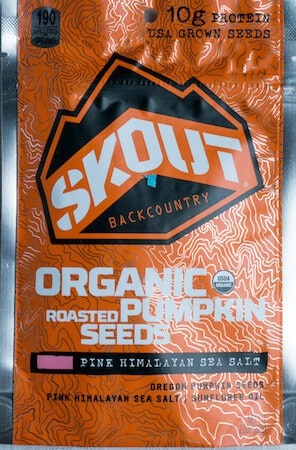 Now's a great time to be enjoying roasted pumpkin seeds. Luckily, you don't have to go through all the work to make them yourself.
Of all the seed snacks out there, the pumpkin ones are my favorite. The pink Himalayan sea salt gives the pumpkin seeds an amazing flavor.
I enjoyed this bag at my desk during as a morning snack. It really filled me up. So much that I had to delay eating lunch for a few hours.
The September 2017 Keto Krate box included a 25% off code to use at SkoutBackCountry.com to purchase more.
Final Thoughts on the September 2017 Keto Krate Box
I loved every product in this month's shipment. It's tough to pick a favorite, but the Know Better Cookie probably was the one I liked best because it was new to me. Which one is your favorite?
Want to see some of the other items you can expect to receive? Here's the links to my last three Keto Krate reviews:
The May 2017 box review is available here.
The June 2017 box review is available here.
The July 2017 box review is available here.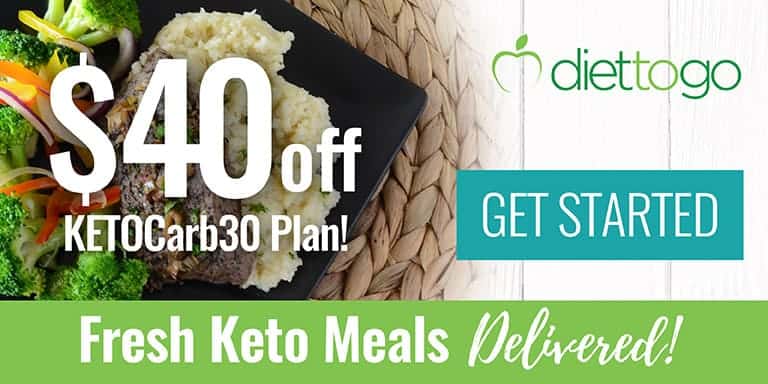 Ready to sign up? Just head over to Keto Krate to subscribe!