This post may be sponsored or contain affiliate links. We may earn money from purchases made through links mentioned in this post, but all opinions are our own. We are a participant in the Amazon Services LLC Associates Program, an affiliate advertising program designed to provide a means for us to earn fees by linking to Amazon.com and affiliates sites.
Simple Girl offers delicious low carb dressings and sauces. You'll love the taste and the fact that they are made with all natural ingredients.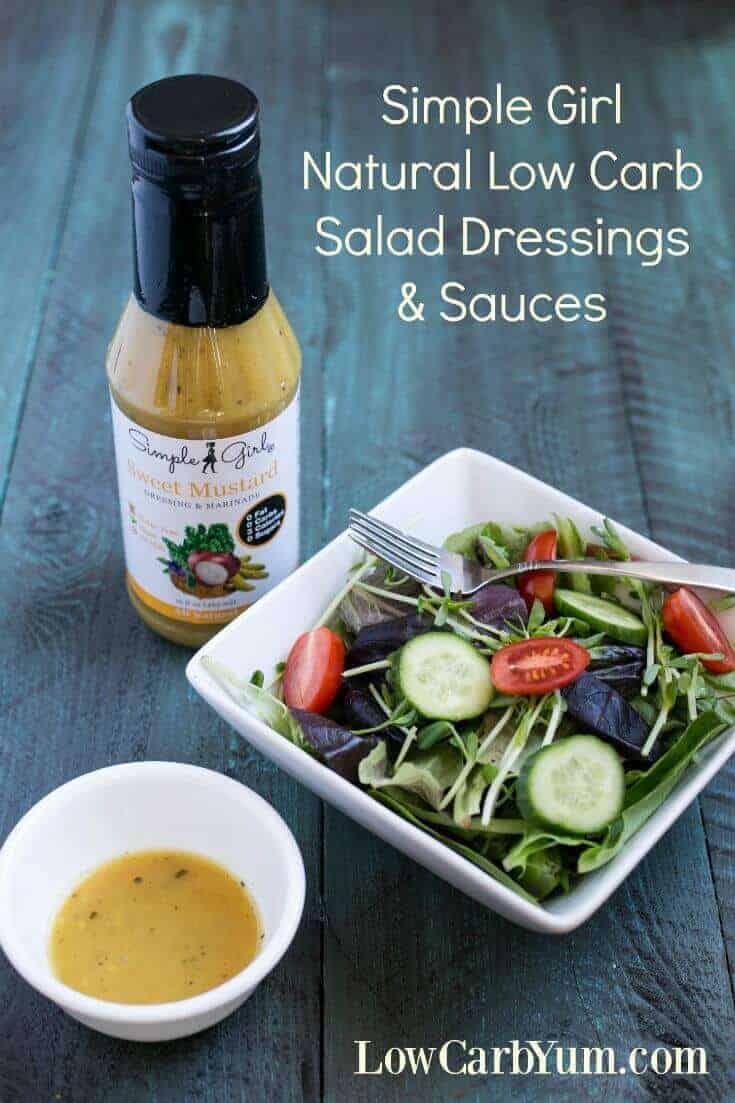 Having a hard time finding quality salad dressings, sauces, and spices that fit into your healthier low carb lifestyle? I read every label before buying a new product, and most do not pass my screening.
An amazing new company has emerged that offers products made with all-natural ingredients and no sugar. And, they taste really good without adding any significant amount of carbs!
I know you'll love these low carb dressings and sauces. You can find them at SimpleGirl.com which is a small family owned company out of St. Louis.
Want to try a little of everything before committing to a whole bottle? You can order a sample pack to test them out first for a very reasonable cost. They even offer shipping outside of the United States.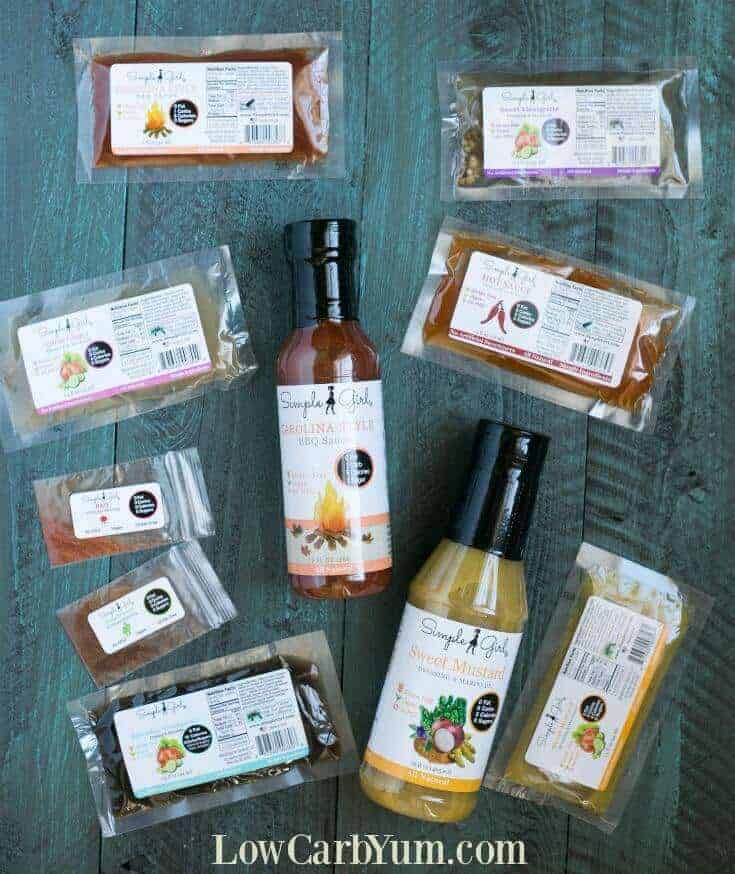 For the sweet low carb dressings and sauces, the sweetener used is stevia leaf extract. So there's no sugar alcohols you have to worry about.
I sampled the Sweet Mustard dressing first and it has a wonderful flavor. And, I love that it's not overly sweet like most mustard dressings made with honey.
I'm a big salad eater and I usually order all my salads in restaurants without dressing. With the single serve packets, I can conveniently take my low carb dressings along with me when eating out.
You can also get the barbeque and hot sauce in single serve packets. You never know when you'll need to add some flavor to a bland meal on the road!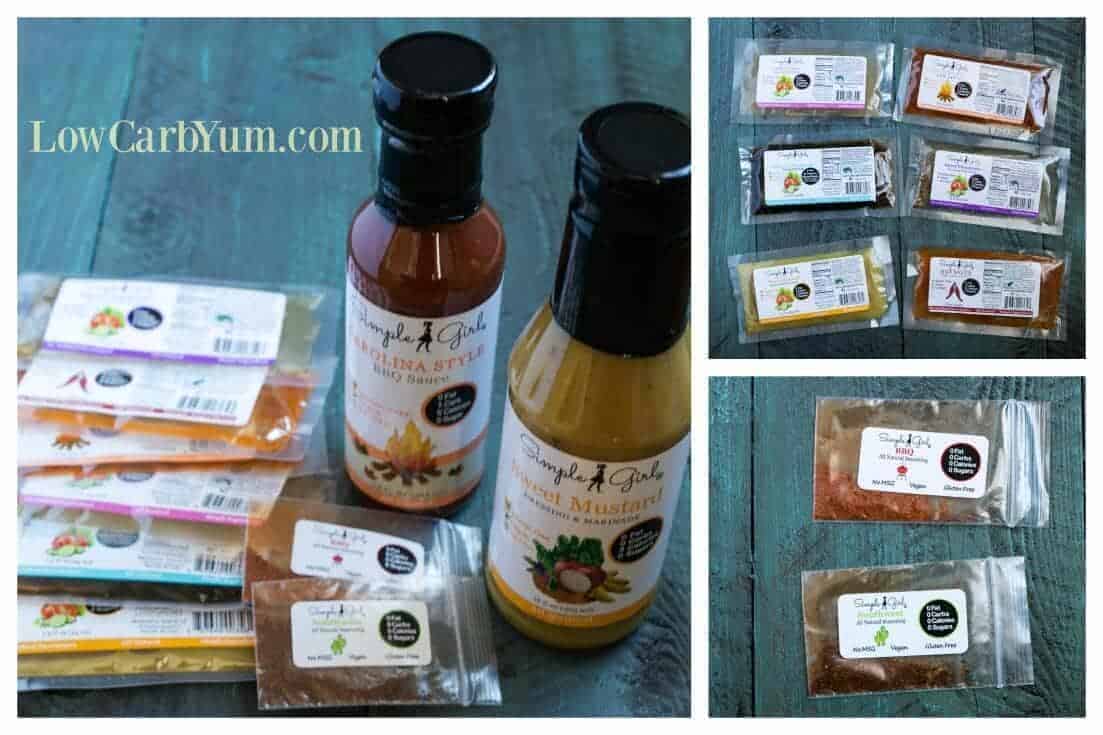 I'd love to see the Simple Girl product line offered at local stores. But, right now, it's only offered in a few select markets. They are working to add more locations and you can use the location finder on their website to find out if it's available locally for you.
I've been on low carb so long, I'm used to ordering specialty products online. It's a lot more convenient than searching them out locally and wasting time.
So, go check out the Simple Girl website to learn more about their low carb sauces and salad dressings. You can also find out what they are doing to give back to the community!
Simple Girl Low Carb Dressings and Sauces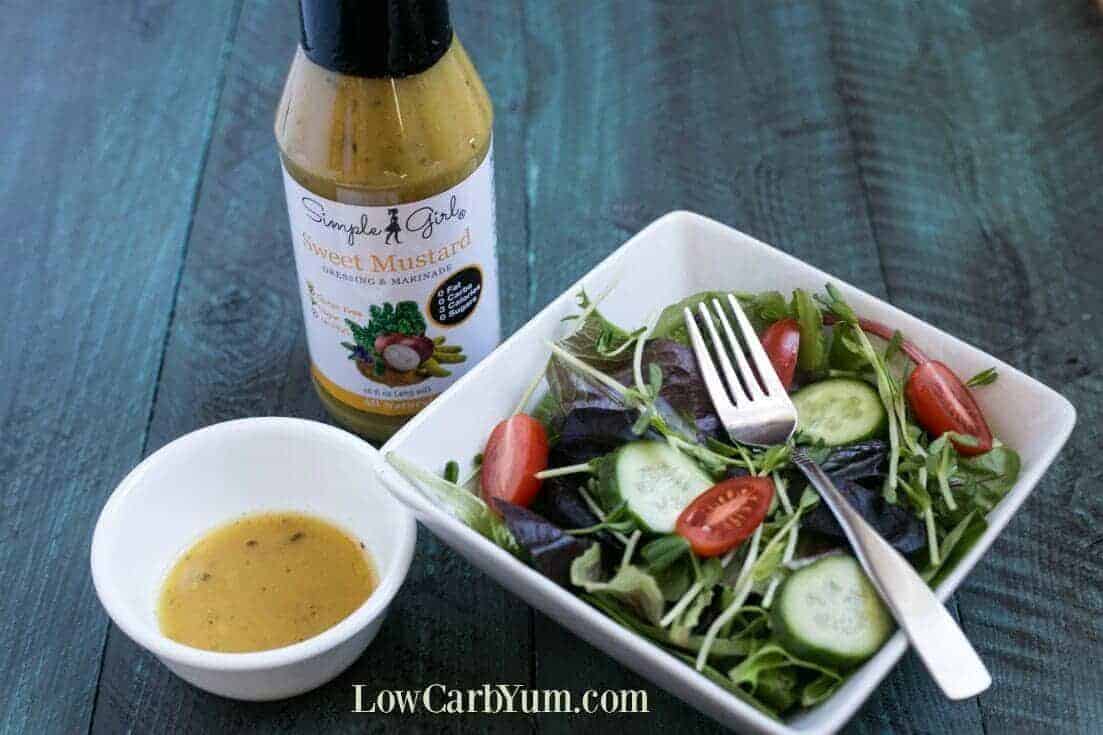 Related Posts