There's no need to miss out on creamy smooth low carb candy bars. The keto friendly Sukrin milk chocolate bars will make it feel like you are cheating!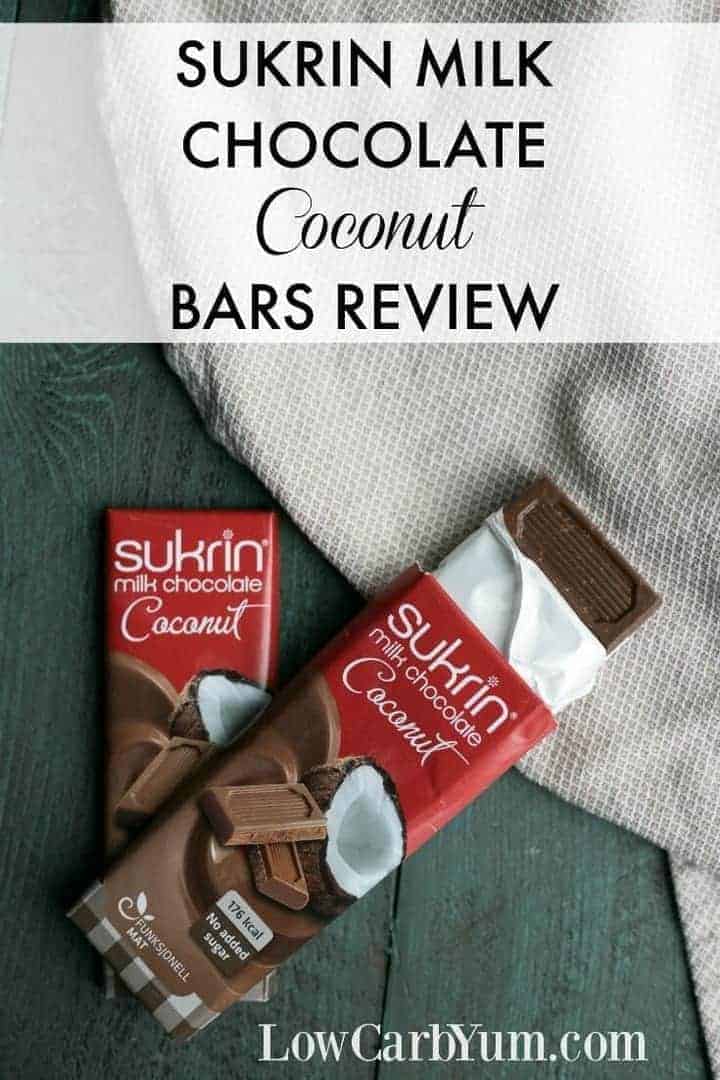 Although I've cut way back on sweets, I still like to indulge every once in a while. When I do like a little treat, there's nothing that satisfies better than a good chocolate bar.
I was introduced to the creamy taste of Sukrin milk chocolate over a year ago. And, it was certainly love at first bite. But, now Sukrin USA is selling coconut chocolate bars on their online store.
Coconut is one of my most favorite flavors. I'd rather have it in my chocolate than peanut butter. It could be the Filipino blood in me. Thank goodness I haven't developed any food sensitivity to this tropical fruit.
If you have not tried Sukrin milk chocolate bars, you are missing out on a low carb luxury. The chocolate is a smooth and creamy that rivals most fine European chocolates.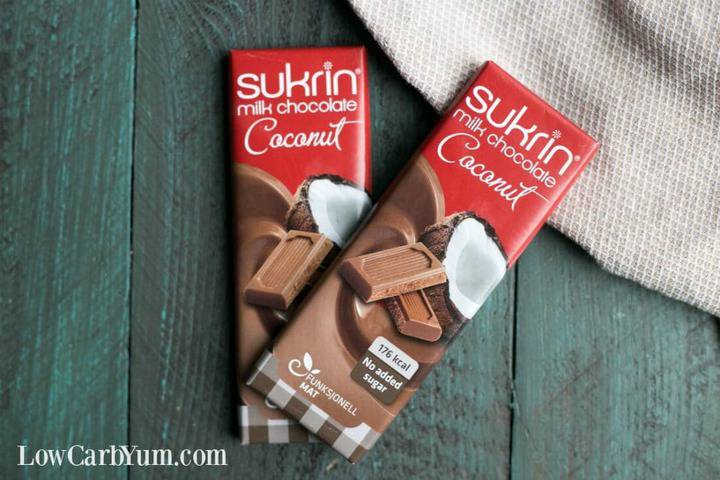 Each delicious bar is produced in Switzerland from all natural sourced ingredients. The sweeteners used are erythritol (Sukrin brand) and stevia.
Sukrin USA offers three flavors of chocolate bars. You can choose from plain milk chocolate, almonds & sea salt, or the coconut flavor.
Of course coconut is my favorite Sukrin milk chocolate bar flavor. It's loaded with flakes of coconut mixed in. And, I love that the treat is only 171 calories with 4 grams carbs.
Reserving sweets moderately is fine on any diet. You shouldn't have to give them up completely. Just don't overdo them. For those who want to make their own treats, I highly recommend checking out the Sukrin sweeteners.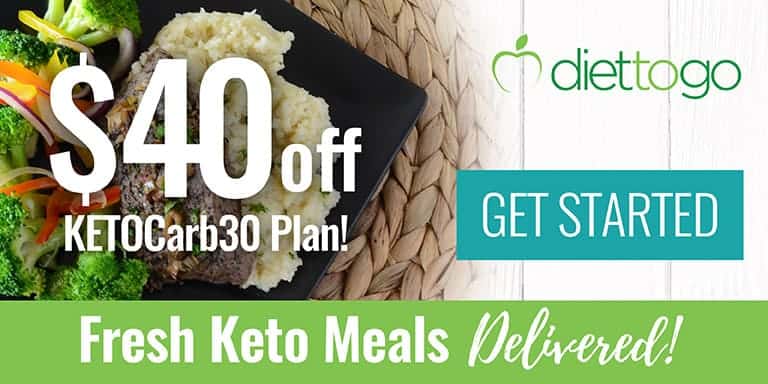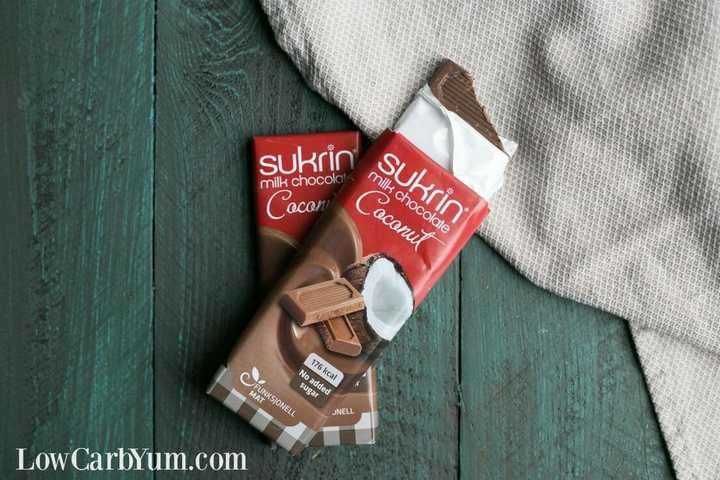 I guarantee that once you give the Sukrin milk chocolate bars a try, you will be hooked. And, I find that they don't bother me like candy made with maltitol or sorbitol. Made with Sukrin sweeteners, these candies taste amazing without causing any digestive issues.