Leanne Vogel's book, The Keto Diet, is your complete guide to a low carb high fat diet. It includes tips for success along with easy recipes and meal plans.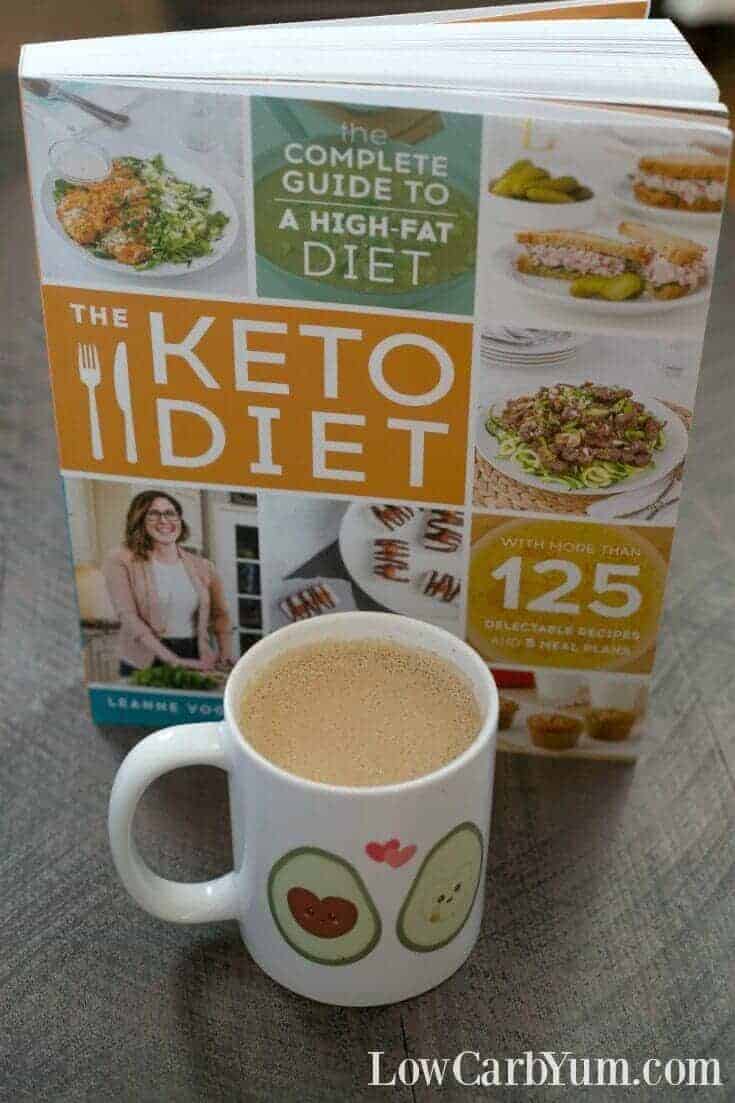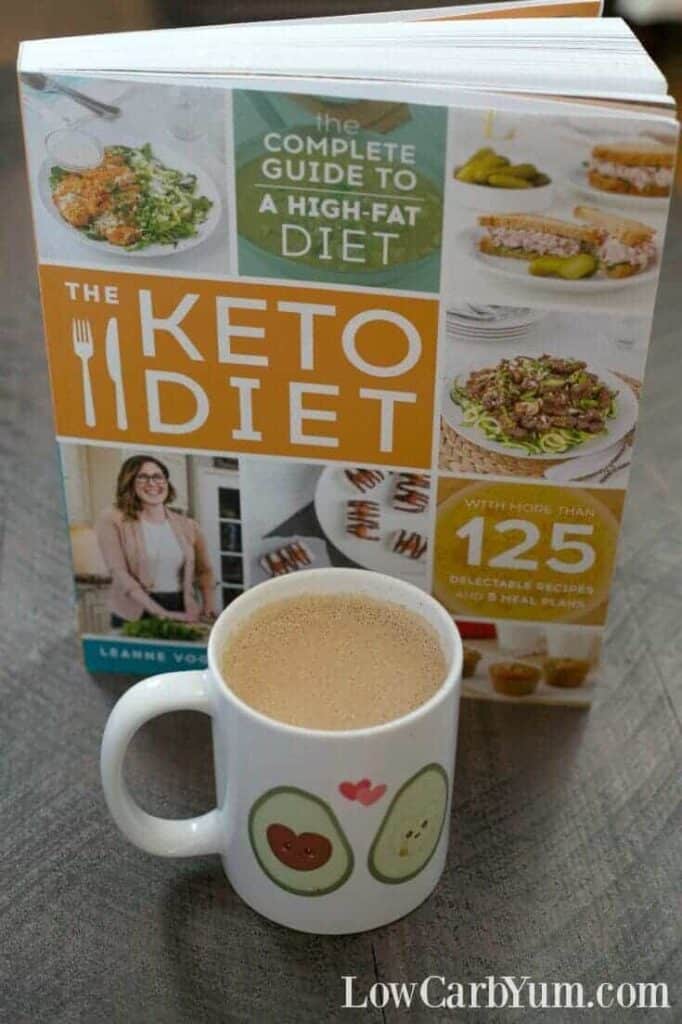 This post may contain affiliate links. As an Amazon Associate I earn from qualifying purchases. See Disclosure

Get Recipes Delivered Weekly
Join my email list and you'll receive a free meal plan with 20 keto recipes. Plus, you can opt-in for special offers only for subscribers!
I am very excited to share Leanne Vogel's new book with all of you. If you aren't familar with her, you must check out her website Healthful Pursuit or one of her many podcasts.
Leanne has been one of my favorite online personalities in the low carb high fat niche. I discovered her when I returned to my blog in 2014 and have been following her ever since.
The newly released book is simply titled, The Keto Diet, and it's a complete guide for anyone wanting to improve health by eating a high fat diet low in carbs. As a nutritionist, Leanne knows that everyone has individual needs, so she provides a plan with different option.
There are over 125 recipes in the book along with five different meal plan options. And, every recipe is dairy-free and paleo friendly. Plus, you'll get the nutritional information with each so you can see how it fits your individual needs.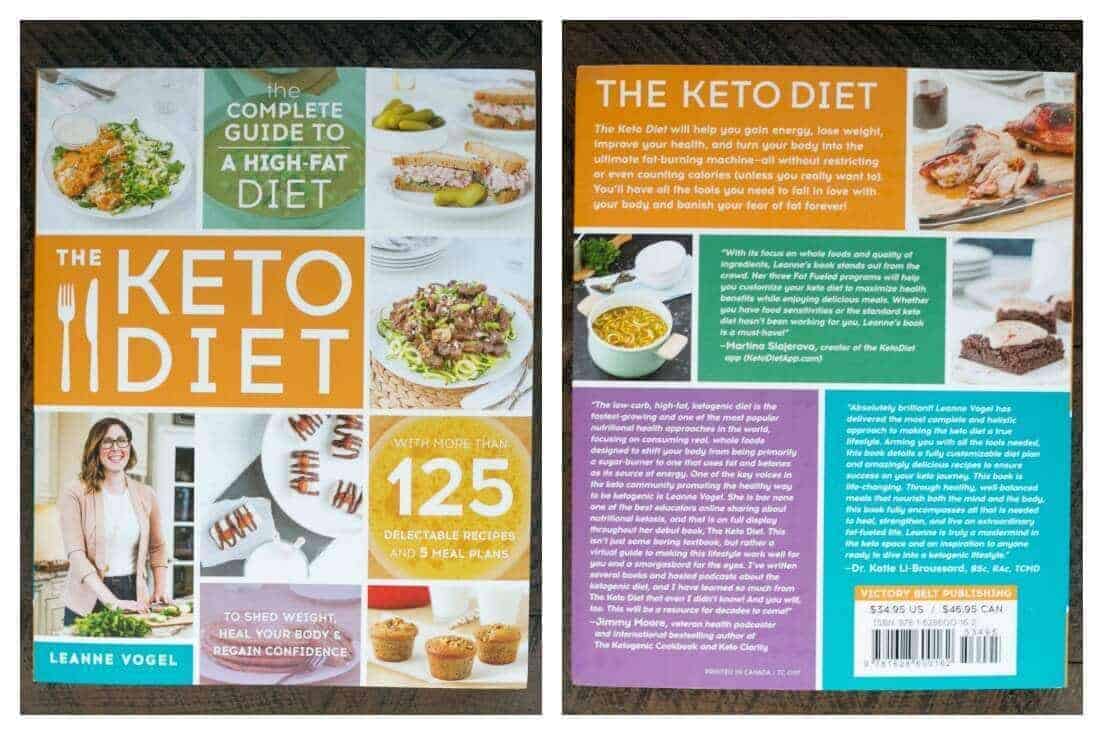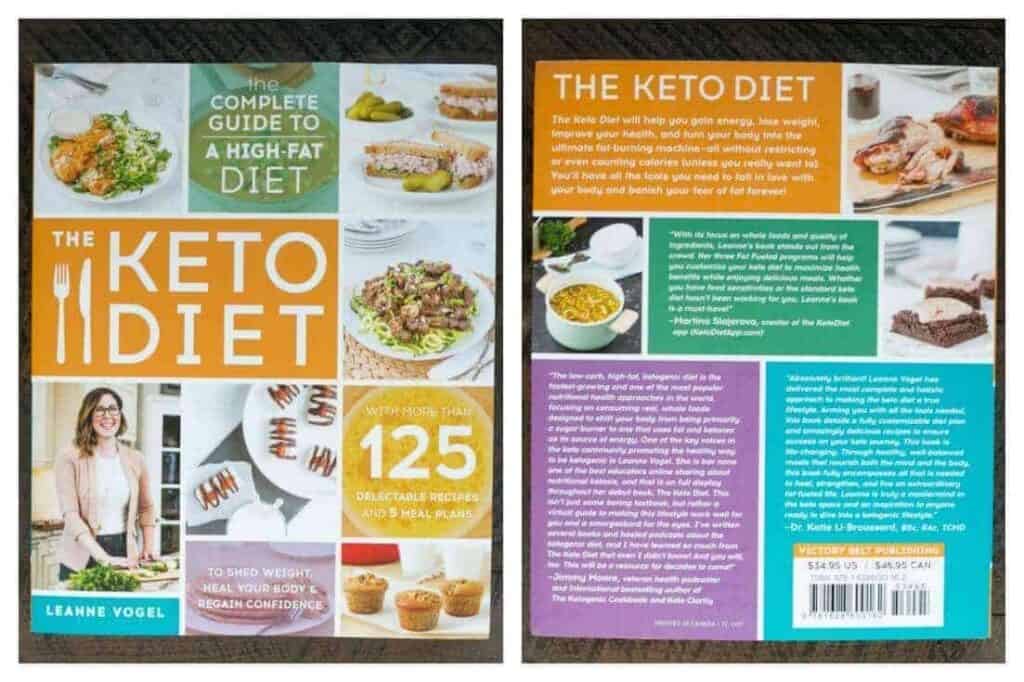 If you have a specific food allergy or sensitivity, this book is well suited for you. Out of all the recipes, 84% are egg-free, 83% are coconut-free, 90% are nightshade-free, 67% are low-FODMAP, 91% are nut-free, and 42% are vegan. So, Leanne has each unique diet restriction covered!
About half the book is informational with the other half being recipes. The Keto Diet book is perfect for those who are struggling with low carb or need help getting started. Leanne provides everything you need to know in this four pound resource.
In fact, I wish this book was available seventeen years ago when I first got started on a low carb diet. It would have saved me many years of trial and error. Leanne makes following a high fat eating plan plan easy.
For those who are having a hard time, one whole chapter of the book is devoted to troubleshooting. Common symptoms are listed along with actions to take to resolve these issues.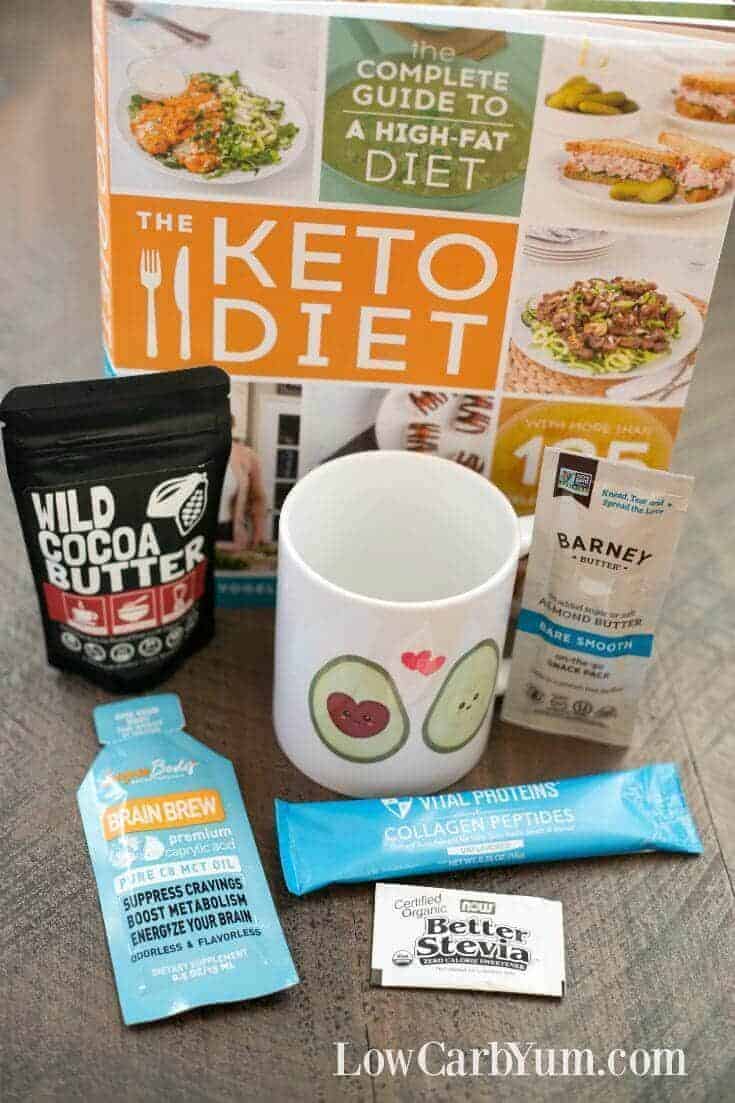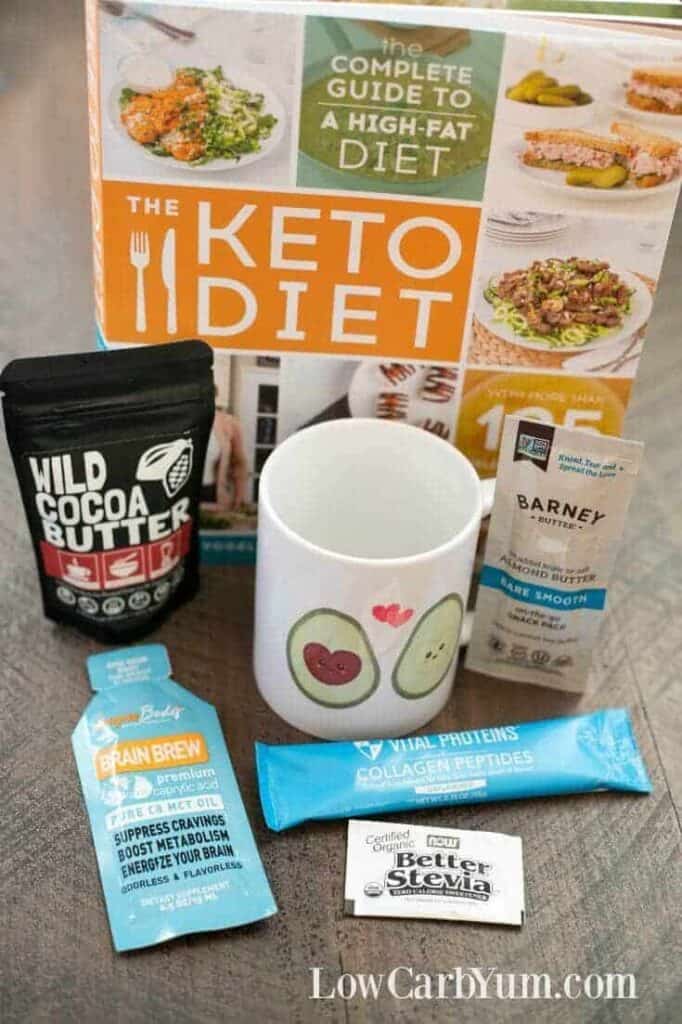 I love that the publisher included a little sampling of ingredients along with my copy of The Keto Diet book. It allowed me to sample Leanne's Rocket Fuel Latte recipe right away.
I've been drinking butter coffee for a while. But, I found Leanne's version a bit more intriguing. It's a dairy-free version that has boosted the nutritional value of the popular keto drink.
To make a Rocket Fuel Latte, you'll need almond butter (or hemp hearts), cocoa butter, collagen peptides, MCT oil, and optional stevia. The ingredients are blended together with a milk frother or blender into a frothy latte.
I have to say that this keto latte was very impressive. I'm loving it way more than butter coffee. It's my new favorite morning beverage. And, I love that I can keep the frother in my desk to make this energy boosting drink at work.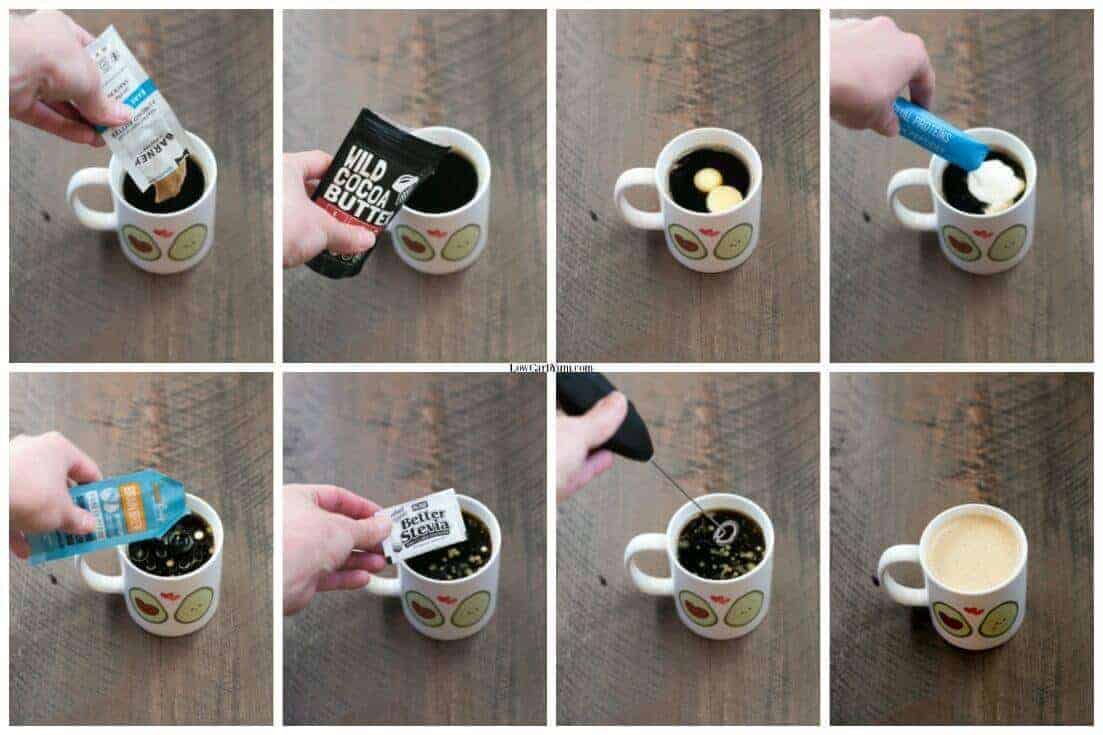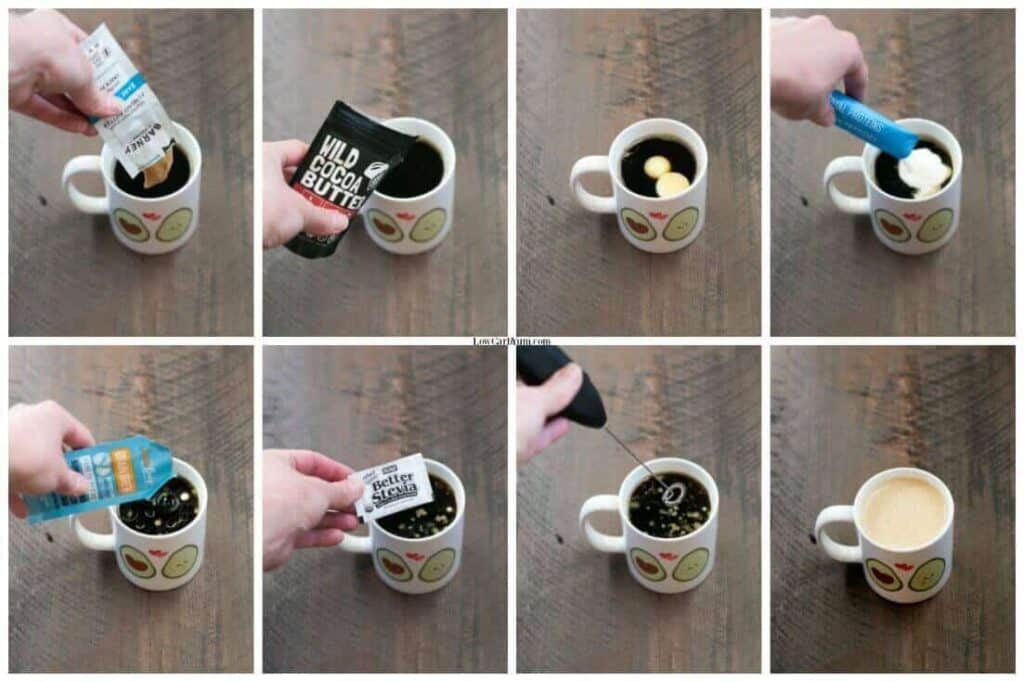 I'll be sharing my copy of The Keto Diet book with all my low carb friends. Since they may not give it back, I plan to buy them each a copy. It's really a great book to make sure you are on the right keto diet plan.
Leanne is a master at the high fat diet and the book is well written. It makes a ketogenic simple to follow and customize to your own needs. I've read a lot of low carb books and this one gets my highest rating.
Where to find The Keto Diet book
The book officially released on April 11, 2017. You can find it at all major bookstores, including Costo, Barnes & Noble, and Indigo. You'll also find this gem online at Amazon, BAM!, Indie Bound & more. And, if you don't see it at your local bookstore, be sure to ask them to stock it!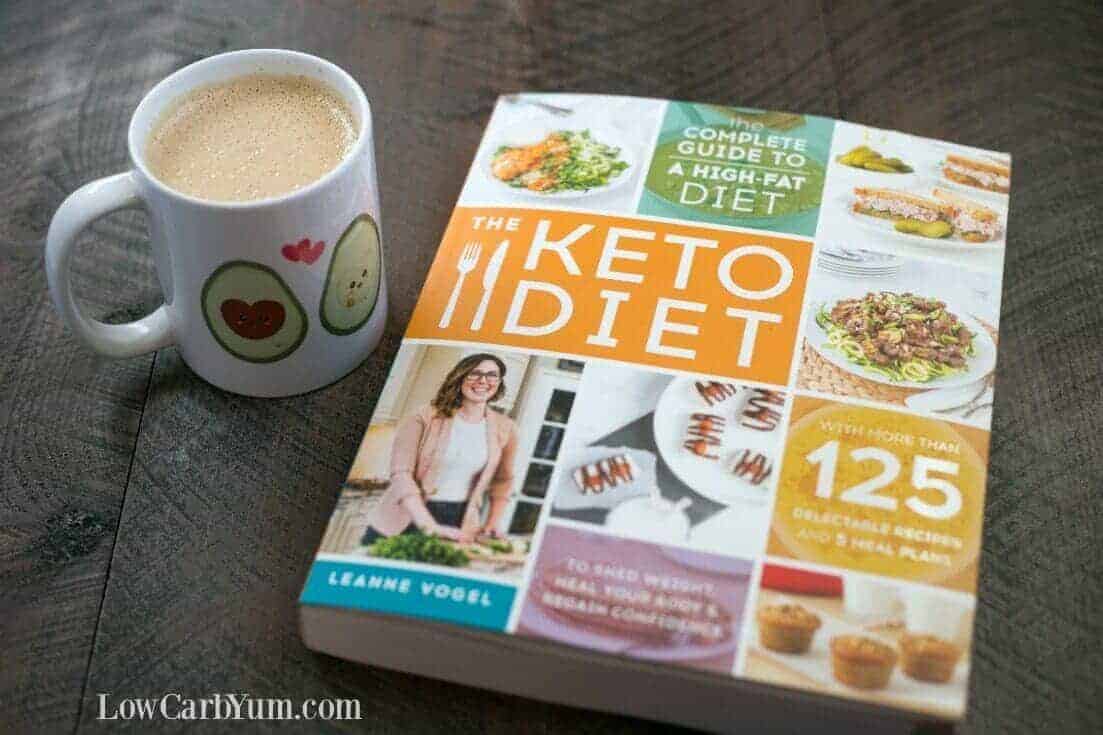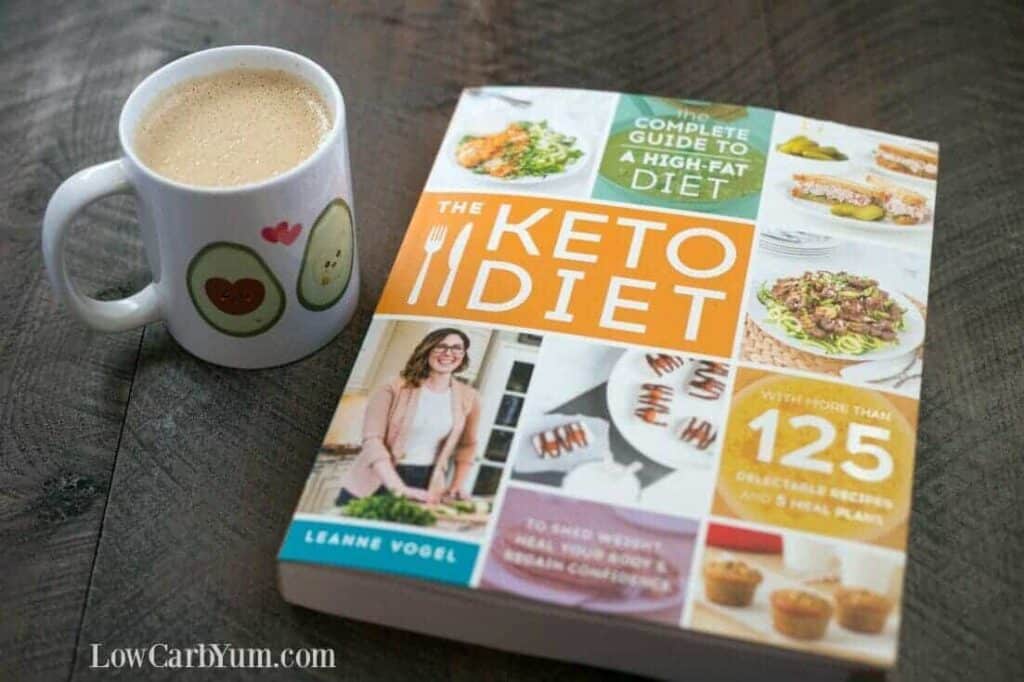 ★ Follow Me on FACEBOOK, PINTEREST and INSTAGRAM for more keto friendly recipe ideas.
★ Sign up for my NEWSLETTER to get the latest updates and a FREE Meal Plan.