Losing weight can be difficult. Using a detox regimen first can help kickstart weight loss. Learn how I used a two day detox plan to initiate weight loss.
I'm always on the lookout for methods that help kick in weight loss. So, I jumped on the chance to try out the new
WeighFast two day detox plan (NOTE: link is only working for computer not mobile)
by
Hiip
.
I'm always a little skeptical of quick weight loss plans, but I kept an open mind. The WeighFast plan is a modified fast that eliminates food and replaces it with nutritional shakes. During the fast, you consume three detox shakes and three hunger management shakes each day.
It's very easy to get started on the WeighFast two day detox plan. Everything you need is included. The plan guide and tracker guides you through the two day detox. There's also online instruction videos and email support if needed. You can even get a free pedometer to track your daily steps if you use coupon code "GoWalk" when ordering. The plan promotes detoxification and inflammation reduction along with weight loss of 2-3 pounds. Some may lose even more weight!
How does this amazing two day plan work? Nutritional provide specific fuel to the liver that support the processing and elimination of toxins. By eliminating all other food, new toxins are not ingested. Drinking adequate water throughout the fast helps extract and flush out toxins. WeighFast is also designed to manage hunger so that the two day calorie restriction can be maintained easily.
I found the plan simple to follow. If you're a heavy coffee drinker, you may have issues because only water and herbal teas are allowed. You can't have any caffeinated beverages or drinks containing caloric or artificial sweeteners during the two day detox. I was fine with this as I was ready to give up that one cup a day habit! I did experience headaches the first day on the fast, but the caffeine withdrawal headaches were gone the second day. I haven't had a cup of coffee since! WeighFast allowed me to give up my caffeine habit with ease.
WeighFast Two Day Detox Plan
Here's what you get on the WeighFast Two-Day Kit:
• Detox Shakes (3/Day) (ThinnerHealth)
• Hunger Management Shakes (3/Day) (Satisfiber)
• Shaker Bottle with Powder Holders (HealthiBlender Bottle)
• Print & Online Video Instructions
You may also want the following optional items:
• Digital Pedometer (get one FREE with code "GoWalk")
• Body Tape Measure (to measure waist size reduction)
Both the ThinnerHealth detox shake and SatisFiber hunger management shake are sweetened with stevia. The SatisFiber shake also has some whole grain brown rice sweetener.
I tried the ThinnerHealth shake with both water and unsweetened almond milk. As you can probably guess, it tastes much better with almond milk so that's how I prepared it for most of the servings.
The taste of the ThinnerHealth supplement is good. It's flavored with natural berry and vanilla flavors. And, the sweetness is just right.
The SatisFiber supplement has a natural apple cinnamon flavor. The texture reminded me of a creamed wheat cereal. The flavor is a bit sweet for me probably because I've been on low carb so long, but it wasn't overly sweet.
Both supplements keep you full for hours. In fact, I was so full on both days, I skipped the last serving of the SatisFiber. And, on the second day, I ended up skipping the last serving of the ThinnerHealth too. My starting weight was only 125.8 pounds so I probably didn't need as many calories as those who are heavier anyway.
If you are just getting started on low carb or are trying to lose weight but stalled, the WeighFast Two-Day Fast is something you should consider. It's a great way to kickstart weight loss, detox, and reduce inflammation in only 2 days!
My Two Day Detox Results
You may be wondering how I did on the two day detox. My results are shown above in the handy tracking sheet provided. I ended up losing 3.2 pounds and 1.25 inches off my waist. Pretty incredible results in a short period of time.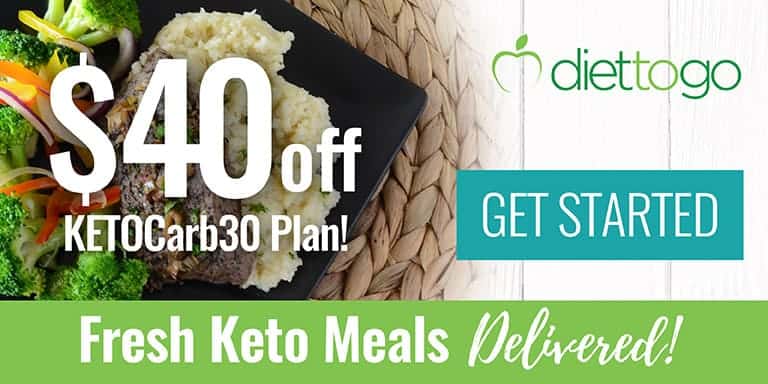 Are you interested in the WeighFast program? You can schedule a consultation here. Don't forget that a free pedometer will be included if you use coupon code "GoWalk" when ordering.