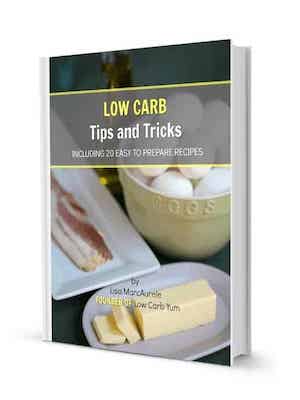 Low Carb Tips and Tricks...
Do you need help getting started on low carb? Are you looking for ways to make the transition easier? You're not alone. That's why I've created this low cost eBook to provide you with the best low carb tips and tricks.
eBook - Instant access to "Low Carb Tips and Tricks" which includes 20 easy to prepare recipes and tips from leading low carb experts.
Newsletter - Weekly updates of all the latest recipes so you'll never miss another recipe.
Optional special offers only available to Low Carb Yum subscribers!
All this can be yours, right now, for only $7