Welcome! I'm Lisa MarcAurele, the author of the cookbook Low Carb Yum 5-Ingredient Keto and the founder of Low Carb Yum LLC. I live in Connecticut and I've been creating low carb recipes for over a decade. You can contact me at: [email protected]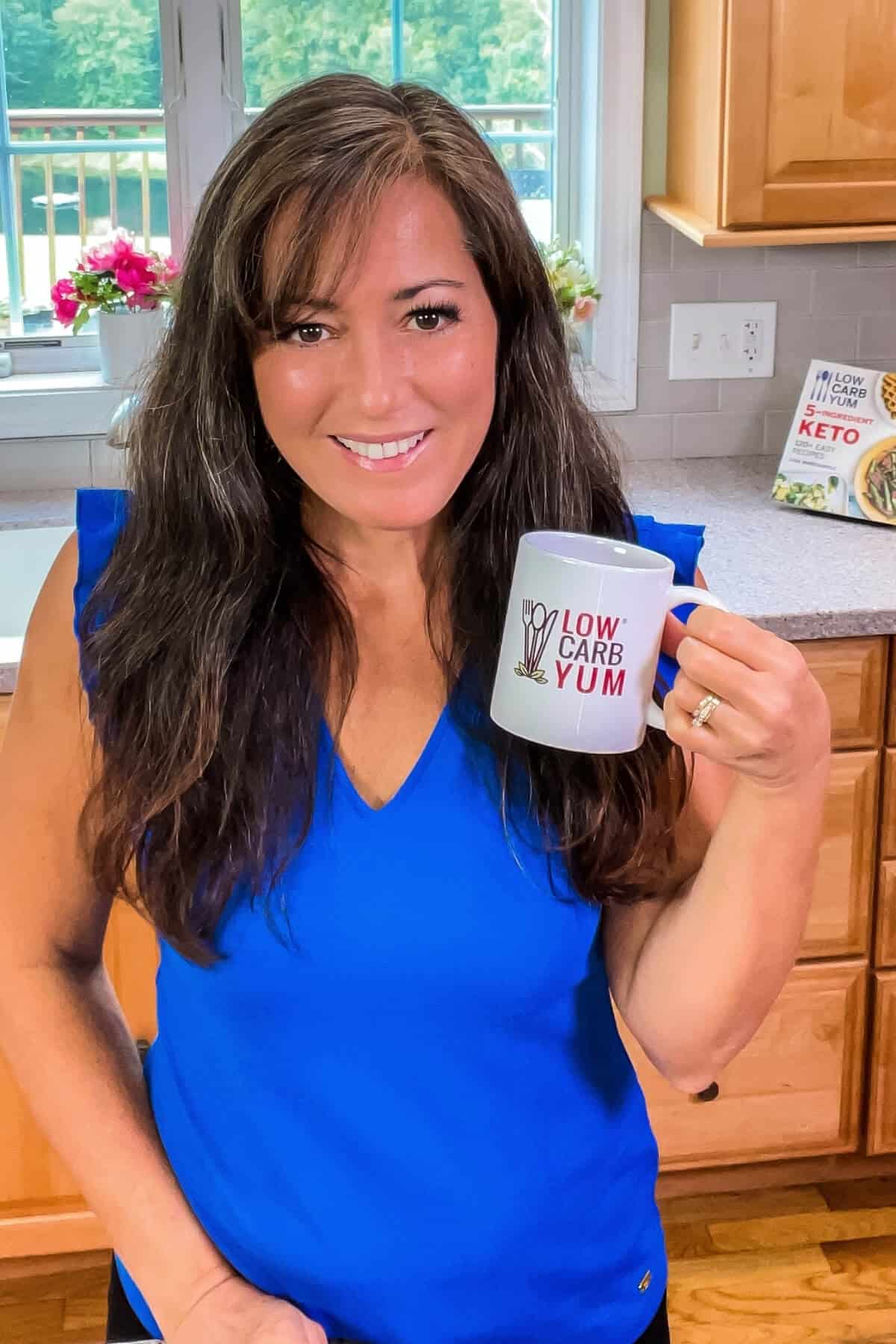 Low Carb Yum is all about making it simple to ditch carbs no matter how busy you are or how much experience you have with cooking. The site has been visited by well over 40 million people worldwide. And there's over two million total followers on Facebook, Instagram, Pinterest, YouTube, and Twitter.
With millions of visitors coming to the site each month, the low-carb recipes featured have been enjoyed by millions of people. And with hundreds of recipes to choose from, you are guaranteed to find one you'll love.
Sticking to low carb has never been easier!
If you want to follow a low carb eating plan and don't know where to start, you've come to the right place! Following a lifestyle where you eat very few carbohydrates is easier than you think, and I'm here to guide you every step of the way!
I created Low Carb Yum to show others that following an eating plan low in carbs doesn't have to be complicated, restrictive, or boring. You can still enjoy many of the foods you love. It's all about using the right ingredients to get similar tastes and textures.
But don't worry, you don't need to be experienced with cooking. I like to create easy recipes made with everyday foods... and you will too. With most of my recipes, you get in and out of the kitchen as quickly as possible. So even beginners can have success with the keto friendly recipes on this site.
In fact, when I first got started on low carb, I wasn't much of a cook. I also relied heavily on convenience foods that come in a box or can. But cutting carbs changed all that and I learned how to make simple dishes from scratch.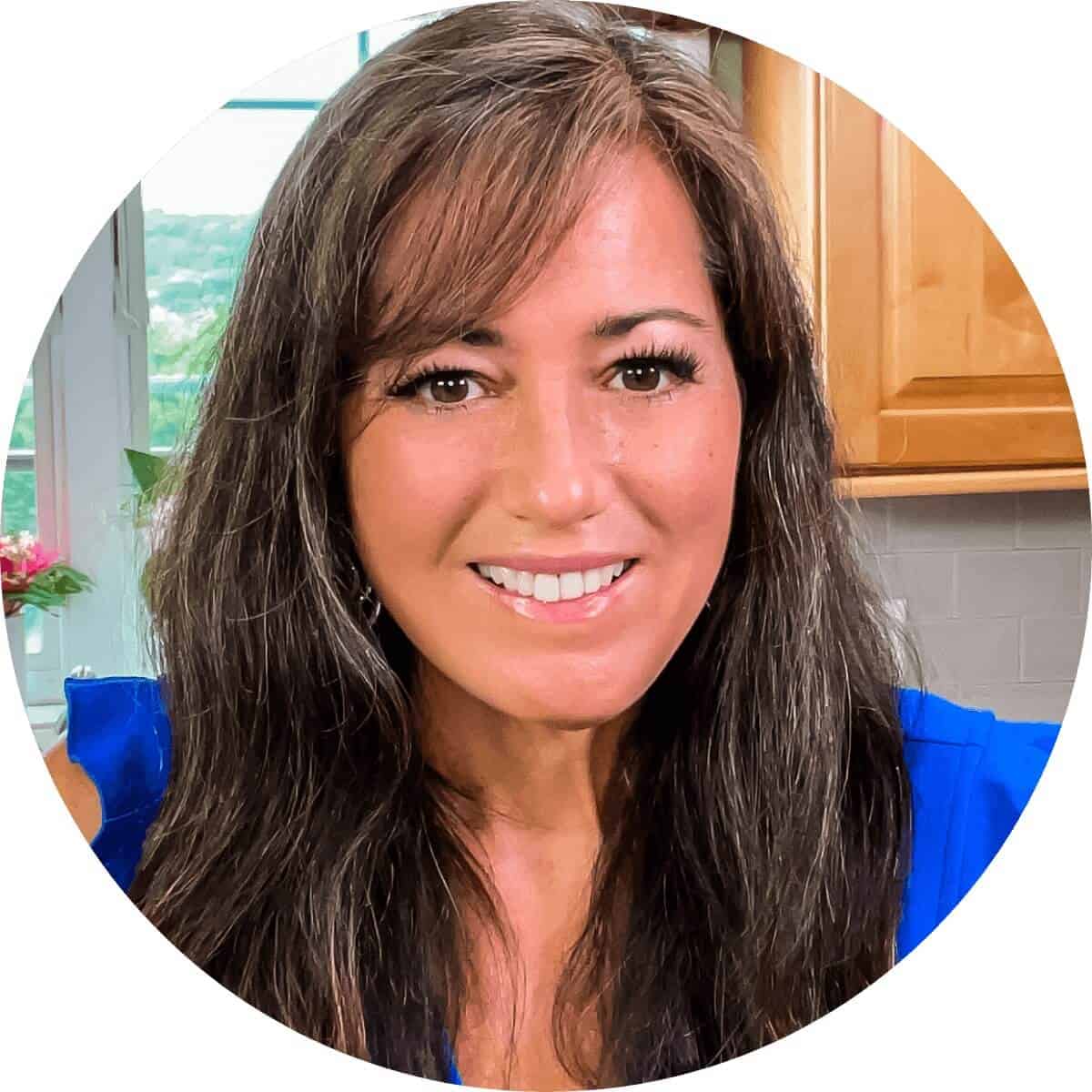 About Me
I'm the recipe creator, food photographer, writer, and main recipe tester here. I have authored two keto cookbooks with HarperCollins too!
I'm also a writer at Parade and a low carb recipe creator at Diet Doctor. My work has been featured in various publications including the following: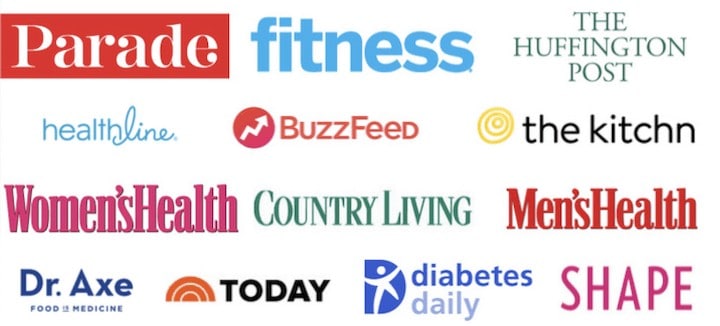 How my love for cooking began
Growing up, I was amazed by all the dishes my father could create from leftovers and ingredients on hand. He was a cook in the Navy and went on to manage the kitchen in a nursing home. However, it wasn't until I was on my own in college that my dad taught me how to make a couple of his signature Filipino dishes.
Even after learning how to make wholesome meals from an experienced chef, I often turned to convenience foods. Frozen pizzas, boxed mac & cheese, and spaghetti with canned sauce were frequent dinner items. But that all changed when I made the commitment to move to a low carb way of eating. So I had to figure out how to make my own meals easily from scratch!
Why I follow a low carb diet
I have Graves' disease, a thyroid disorder that results in an unusually high metabolism. The condition used to allow me to eat whatever I wanted without gaining weight. However, swallowing a radioactive iodine pill prescribed by my doctor changed all that. The radiation destroyed most of my thyroid and took away my revved up metabolism.
Without the help of an overactive thyroid, I gained weight quickly. So I went on various diets to lose the excess weight. A diet low in carbohydrates and high in fat was the only eating plan I was able to stick to and lose weight with long term. The other diets I tried only left me hungry and miserable.
Low carb convenience foods didn't exist when I made the move to a low carb lifestyle. Therefore, I had to go back to my father's training and cook my own meals from real food ingredients.
My education and professional career
I have an associate's degree in nuclear engineering technology and a bachelor's degree in nuclear engineering. After college, I spent twenty five years working various engineering jobs in nuclear power.
As an engineer, I was always looking for better ways to do things and how to solve problems. Those are things that I continue to do as a recipe creator and low carb food blogger.
Why I created a low carb food blog
I've always been obsessed with food. And although I made the move to a low-carb lifestyle, I did not want to eliminate all the foods I love. So I began experimenting in the kitchen back in 2001 to figure out how I could lower carbs in my favorite recipes.
I discovered that with the right combination of ingredients, it wasn't difficult to make low carb versions of my favorite dishes. Since there were others having trouble with low carb cooking, I launched this blog in 2010 to share my recipes with the world. It was something that was really needed back then because low carb recipes weren't easy to find online.
Even today with keto blogs being more common, I still get requests from others on how to make their favorite foods after moving to the low carb lifestyle. And I love the challenge of creating delicious keto friendly versions of popular high carb foods.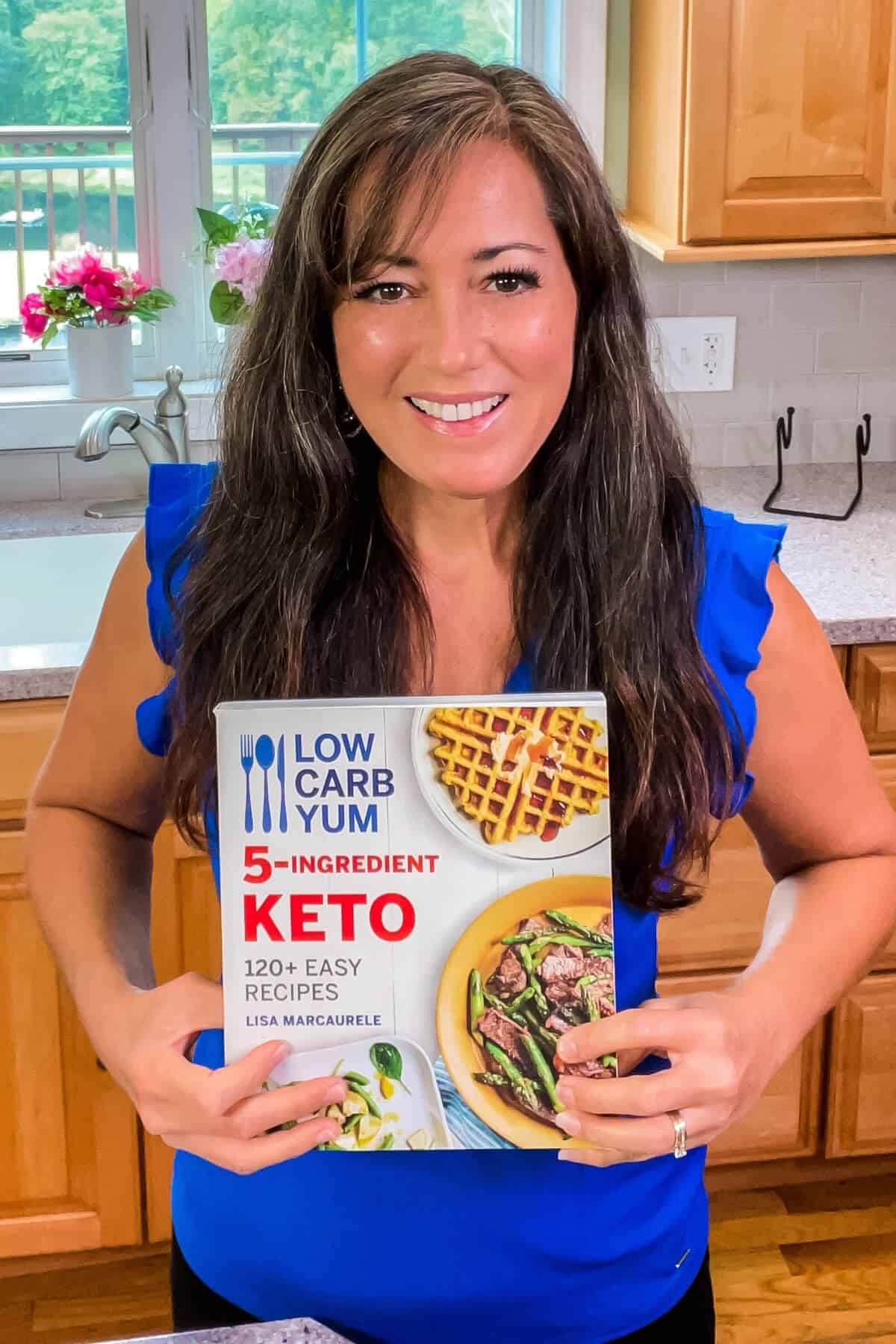 About the Recipes
I try NOT to make recipes that are overly complicated and I like to stick to wholesome natural ingredients. My motto is to keep it simple.
All the recipes at Low Carb Yum are...
Keto friendly
Low in carbohydrates
Very low in sugar
Gluten-free
made with natural based ingredients
There are also recipes here for those with food sensitivities. I know how difficult dairy and egg whites due to food sensitivities. That's why I also offer many recipes that fit special dietary needs including the following:
With over 700 low carb recipes, there's sure to be something for everyone. But it can be a little overwhelming so be sure to start at the recipe index which makes it easy to find a particular type of dish.
Why Low Carb?
A natural based diet low in carbs has made it easy to maintain my weight despite the fact that most of my thyroid no longer functions. My energy levels during the day have also improved and I find that I'm a lot more focused.
If you're just getting started on low carb, I offer a free 3-Day Keto Meal Plan that was developed by a dietician to make it easy to start on the right track. I also outline the basics on how to move to a low carb diet as well as provide a list of keto friendly foods along with the best low carb sweeteners.
Although keto seems to be very trendy these days, I've never been that strict with carbs. And I like to get the majority of my carbs from vegetables and fruits. Keto is a low carb diet but a low carb eating plan isn't necessarily keto. It's a bit confusing at first so be sure to check out my post on low carb versus keto.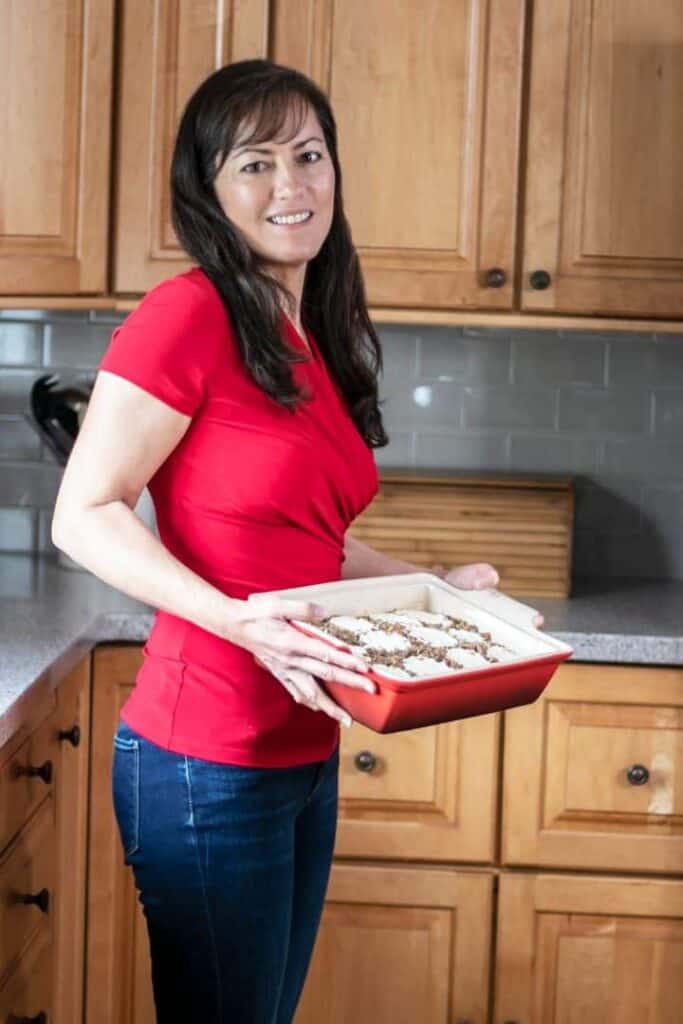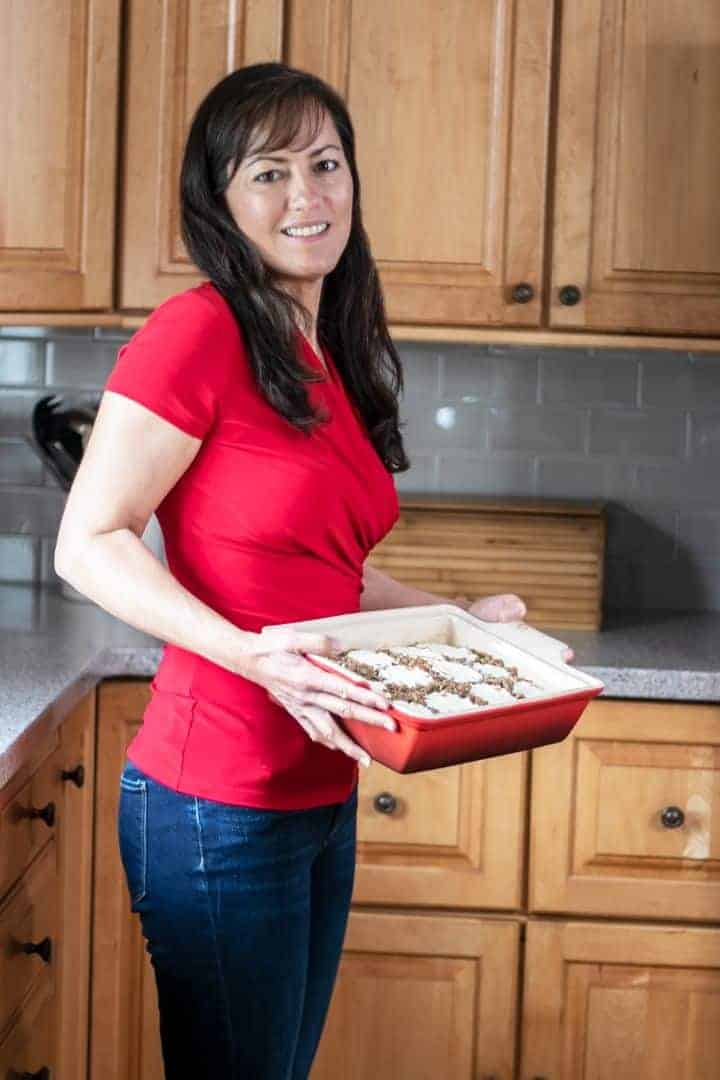 If you're ready to jump in and get started, grab my 3-Day Meal Plan to get going right away!
Get in touch with Lisa
You can reach me easily using the form below or the one on the contact page. I get a TON of email, but I try to personally respond to each one. So please be patient if I don't have time to reply right away. If you have a specific question on a recipe, it's often better to leave a comment on the recipe post itself instead of sending an email.
Interested in working with me? You'll find more information on collaborating with Low Carb Yum on the Work With Me page.
I hope you enjoy these sugar free low carb recipes whether you are watching your weight or simply adopting a healthier lifestyle. To learn more about me, see my interview on Nutrishatives. I also provide some keto tips and tricks in a podcast interview with Keto Summit and pantry tips at REDFIN.
Feel free to comment or contact me directly using the form at the bottom of this page. I would love to hear from you!