Here's a little information about blog author Lisa. She has used a sugar free low carb diet to help her manage her weight and health since 2001.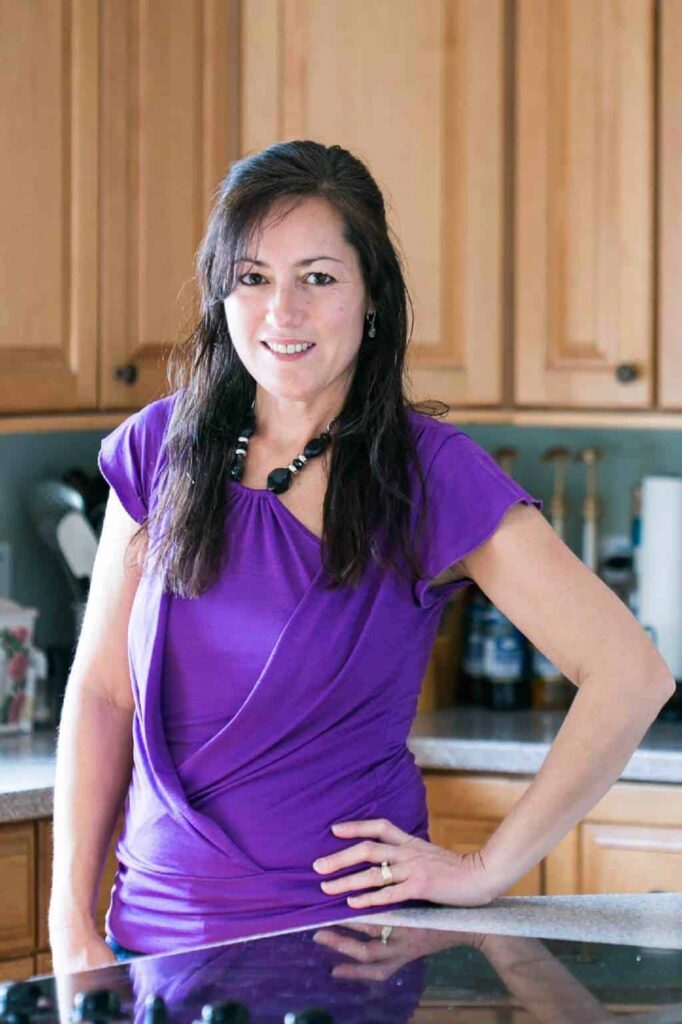 Welcome! I'm Lisa, the home cook behind the food posts at Low Carb Yum. I love food and my biggest weakness has always been sweets. To satisfy my sweet tooth, I have been baking since I was a teenager. It wasn't until my junior year in college when I moved into an off-campus apartment that I began to experiment with real cooking. Working full time as an engineer can be very demanding and having kids at home doesn't make it any easier. This is why I tend to favor quick and easy recipes.
I turned to low carb eating in 2001, shortly after having my thyroid irradiated for Graves disease. Prior to the treatment, I was used to eating anything I wanted since my metabolism was unusually high with an overactive thyroid gland. The radioactive iodine treatment caused my thyroid to become inactive and as a result, I gained 15 pounds in just a few weeks because I did not change my eating habits. Desperate to get back to my normal weight, I went on a restricted carb diet and quickly lost the extra weight. I continued watching my carb intake and my weight remained stable.
I started this blog in July 2010 as a way to save low carb recipes and share my low carb diet recipes with others. I had drifted away from low carb eating during a stressful period at work from 2007-2010 and gained about twenty pounds. Recording what I was eating and how it affected my weight loss goals in the blog during the first year provided a lot of motivation for me stay on track. Between low carbing and jogging several times a week, I ended up losing over twenty-five pounds in 7 months to a weight I had not seen in over fifteen years.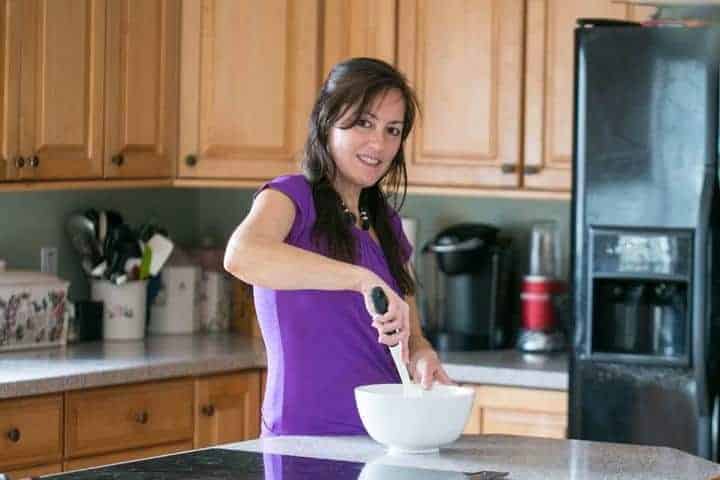 In 2012, I became pregnant with my third child. While pregnant, my thyroid became active again and I had to go off my thyroid medication. I also needed to increase my carb intake during the pregnancy, but tried to stay away from too many refined carbs. I didn't go back to true low carb eating until after my daughter was one year old. She was very demanding in the beginning so I had to take a break from blogging. I returned to the blog and regular low carb eating in October 2014.  As a general rule, I try to keep each serving of food to 15 net carbs or less while in maintenance. This seems to be especially important now that I am in my 40's.
Healthy low carb eating has done much more for me than just keep the extra pounds off. My cholesterol levels and blood pressure are always better when I keep my carbs in check. I also rarely get sick so I believe staying away from sugar has boosted my immune system.
I hope you enjoy these sugar free low carb recipes whether you are watching your weight or simply adopting a healthier lifestyle. To learn more about me, see my interview on Nutrishatives.
Feel free to comment or contact me directly using the form below. I would love to hear from you and will respond as soon as I can.