Want to know how to start a low carb diet successfully? There's a lot more to it than just choosing the right plan. In this beginner's guide, you'll get the basics needed to succeed.
Article Index
Truth About Starting A Low-Carb Diet
Note: Before starting any diet plan, you should consult with a physician or other medical professional to ensure it's a good fit for you.
Once you decide on an eating plan to reduce carbs, you need to know which low-carb foods to eat. Just keep in mind that a low sugar diet isn't meant to be a quick fix for weight loss; it's a lifestyle!
At first, cutting back on carbs might seem impossible. But it's actually not as hard as you might think.
Many move to one of the ketogenic diets because they've heard how easy is it is to lose weight cutting carbs. Some try it for other impressive benefits such as feeling more energetic, sleeping better, and improved brain function.
Before I get into how to start a low-carb diet, I'd like you to consider a few things:
You won't melt pounds of body fat overnight. It may take several weeks or even months.
Added benefits take time. You'll need to allow sufficient time to notice other improvements beyond weight loss.
You might feel lousy, even flu-like, for a few days. In fact, even if you do follow these tips, there's no guarantee you won't have any carb-withdrawal symptoms.
Still want to go for it and move to a low carb lifestyle? OK, then let's dive right in.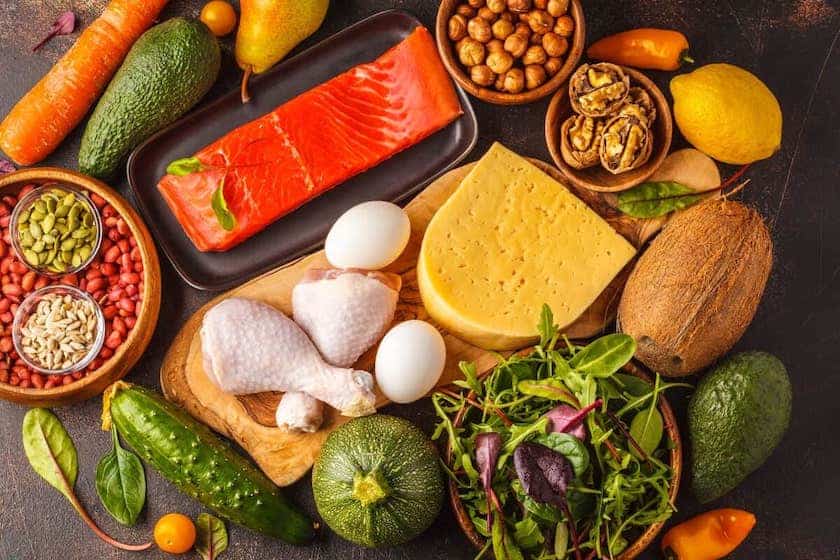 Pick A Low Carb Diet Plan That's Best For You
The first step to following a low carb diet plan is picking the one you resonate most with. You're probably already familiar with at least a few of them. Here's a list of the most common ones:
Below is a brief rundown of each eating plan.
Keto
The ketogenic diet originally started as a way to control seizures. About 100 years ago, researchers discovered if you deprive the body of glucose from carbohydrates, the brain's electrical signals relax. And it turns out that when the body uses ketone bodies (ketones) for energy instead of glucose from carbs, you can burn body fat more efficiently.
When you're burning your own body fat by limiting carbs, your body is in a state of "ketosis." Ketosis is great because not only can burn body fat more efficiently, ketones will reduce your appetite.
But to get into ketosis takes discipline. Within the keto diet, there are a few different options. As a general rule though, keto allows for only 20-30 grams of net carbs per day or 50 grams of total carbs. (Net carbs is grams of carbs minus fiber and/or sugar alcohols.)
On a keto diet, about 70-75% of your calories comes from fat. About 20% from protein and only 5% from carbs.
Atkins
This low carb diet plan also allows for a high amount of natural fat. The main difference between Atkins and Keto is Atkins also allows for more protein. Like keto, you don't have to count calories on Atkins.
The Atkins diet became famous for its allowance of high-fat foods such as bacon and butter. There have been modifications to the Atkins diet over the years. It's now more reasonable, emphasizing low-starch vegetables.
Paleo
If you just want to eat foods hunted (wild meat) and gathered (berries, nuts, seeds, seasonal fruit) and not cultivated like grains, this is the diet for you. Paleo and Keto dieters typically avoid the same types of carbs: grains, most fruits, anything with added sugars, and most legumes. And there's no dairy (other than ghee) allowed either!
Keep in mind that the paleo diet does allow high starch items like bananas and maple syrup. Another thing is that traditional low carb sweeteners like erythritol aren't allowed on paleo. So many find it difficult to follow both a paleo and low carb diet plan.
Low-Carb Mediterranean
Don't want to give up your nightly glass of red wine? Like having some whole grains with your meal? Don't want to give up fruit? Then this diet might be your best bet.
Like the regular Mediterranean diet, this eating plan emphasizes whole grains (though much less of them), fish, monounsaturated fatty acids from olive oil, nuts and seeds. And unlike Paleo and Keto, legumes are not forbidden on a low-carb mediterranean diet.
Standard Low Carb Diet
If you're not sure which low carb diet plan is best, it might be good to start with a standard low carb diet. In comparison to a very strict low carb diet like keto, you probably won't lose as much weight (and as quickly) following a standard low carb diet.
A standard low carb diet allows for more total carbs per day: up to 100 grams. Some even allow up to 150 grams which is still lower than the average American diet.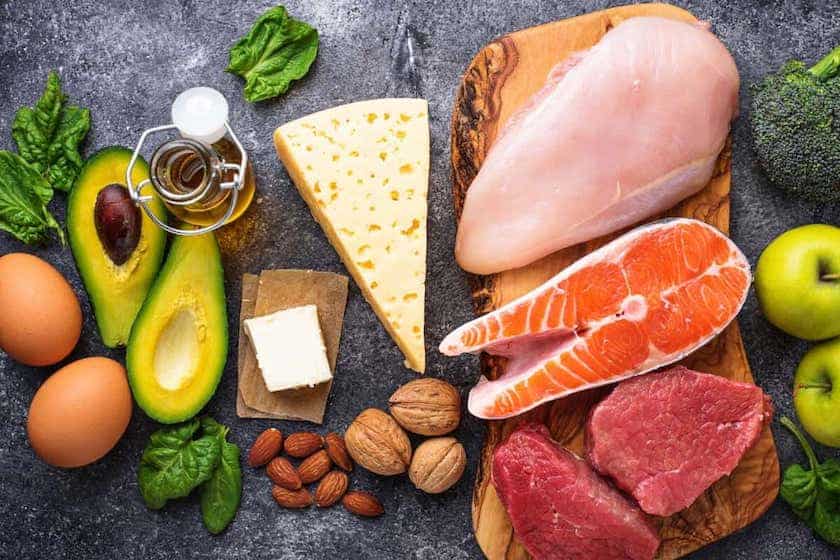 Foods to Avoid On a Low Carb Diet Plan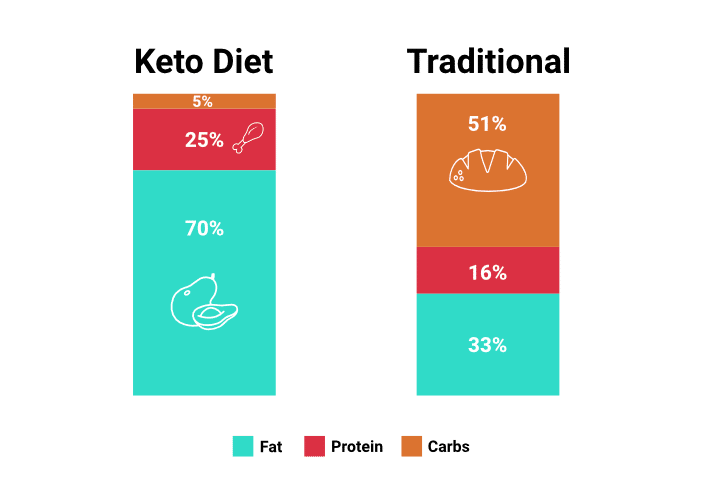 Regardless of what low carb diet plan you choose, you should try to avoid as much as possible:
Anything with white or wheat flour
High-sugar fruits and fruit juice
Anything with added sugars
Rice and other grains
Starches like potatoes
Legumes (most beans are high in carbs, preventing ketosis)
When first getting started, you should also avoid too many keto desserts as well as low carb sweeteners. I find it easier to remove sugar without them. But if you need something sweet, use sweetened foods in moderation.
Start The Low-Carb Diet Slowly
The Atkins diet has 4 phases. The first phase is called "induction." The induction phase takes the diving in the deep end approach.
For the first two weeks, you eat no more than 20 grams of net carbs per day. Some leafy green veggies are allowed. The theory behind the induction phase is that it will really kick-start the body's fat-burning/weight-loss potential. By the way, an egg fast will do the same thing.
However, if you're used to eating lots of carbs, especially the kind that come from potatoes, pasta, bread and baked goods, the induction phase may be difficult at first.
But if you've already been modifying your diet by reducing processed and starchy carbs, the induction phase may be easy to follow.
Zero Carb Diets
There are people who take things to the extreme, diets included. Some people in fact eat a zero carb diet. If the induction phase of Atkins is diving in the deep end, going zero carb is diving into shark-infested waters. If after you've already adapted to being in ketosis, you want to experiment once in a blue moon with a zero carb diet, that's up to you.
But low carb doesn't mean no carb. Vegetables and fruit contain carbohydrates. Avoiding these foods means you won't get the immune-boosting benefits of certain plant compounds and antioxidants.
What Is The Keto Flu?
The keto flu is what people use to describe how they feel when they first give up all the carbs they are used to eating.
The first few days may be rough. This is especially true if you're eating a high-carb diet right before you go low carb. When you deprive your body of carbs, your gut is going to signal to your brain that you need more carbs. ("Feed me, feed me!")
And more problematic, when you start burning ketone bodies (fatty acids) for fuel, your body goes into a state of shock. Switching the major fuel source from carbs to dietary fat can produce what's known as low carb or keto flu.
If you have a few days off from work and you can just hang around the house, having a mild case of keto flu can be tolerable. But if you have a stressful job and need to be on top of your game, the diving in the deep end approach will be more challenging.
There's also things you can do to make the flu-like symptoms less severe. Drinking keto bone broth helps and so does increasing electrolytes.
Yeast Die-Off On Low Carb Diet
Here's another problem with the induction phase approach. A high carb diet may lead to an overgrowth of yeast in your gut. Yeast feeds on sugar. Everybody has yeast in their gut. It's when there's too much yeast that it becomes a problem.
If you have excess Candida fungus (fungus is a yeast) and suddenly and drastically reduce your carb intake, those yeast aren't going to be happy. In fact, some of the yeast colony in your gut will die when you go low carb. While this might sound like a good thing, the die-off releases toxins. And when those toxins are released, you're going to feel lousy. It's as if the yeast are starving and so are you.
Again, the choice is yours. If you want to experience weight loss faster, dive in the deep end. Limit your carb intake to roughly 20-25 net grams per day. Then, after 2 weeks, reassess.
If you're following a keto diet, you can buy ketone strips to see if you're staying in ketosis. Ketosis strips will come in handy when/if you start introducing higher carb foods you avoided the first couple weeks during the initial phase, such as fruit.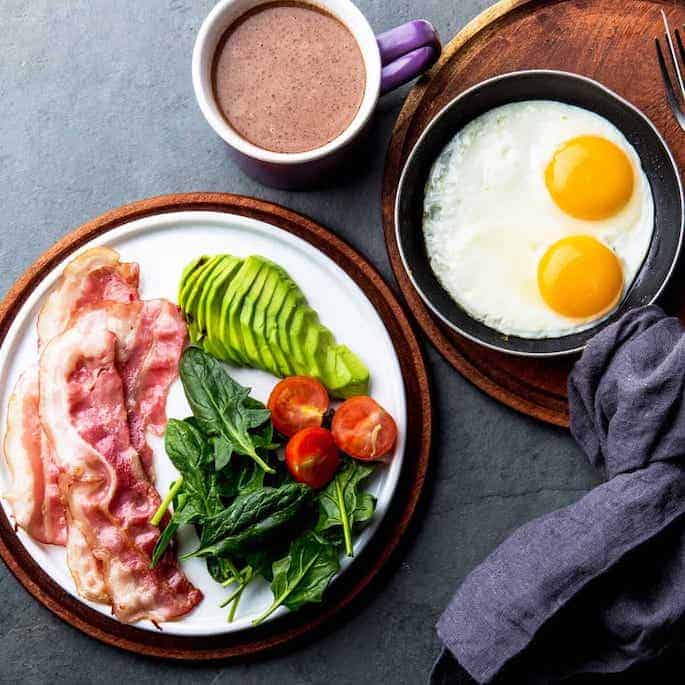 Should You Exercise On A Low-Carb Diet?
Your body is used to burning carbs for energy. If you suddenly switch fuels (your stored body fat) it's like pouring diesel into a gasoline engine. Your car would be in shock. And so will your body for a few days or so until it gets used to burning ketones for fuel.
Ketosis is when your body is primarily burning fatty acids instead of carbs for energy and brain function. If you're starting a low carb diet, one of the worst things you can do is exercise.
Sure, go for leisurely walks. However, it's best to avoid strenuous exercise for the first couple weeks of your low carb diet. Doing high intensity cardio or weight training will be a shock to your body while you're starting a low carb diet.
Furthermore, you probably won't have the energy to power through a hardcore workout while you're first getting used to a low carb diet.
Fiber On a Low Carb Diet
Ask 100 health experts if fiber is important and 99 will say yes. But not all doctors are convinced fiber is all that it's cracked up to be. Especially for alleviating digestive problems. One such doctor, Paul Mason, from Australia, advocates eating a low-carb, low-fiber diet. (You can watch a 20-minute presentation of Dr. Mason explaining why high fiber diets cause more harm than good for digestive upset.)
Fiber debate aside, even if you're following a very low carb diet, you should still consume dark leafy greens and cruciferous vegetables.
One cup of broccoli contains only about 5 grams of carbs. Having two or three cups of veggies a day plus a small portion of wild rice or quinoa may still keep you in ketosis.
As for fruit, don't be scared of it. Keto friendly fruits like berries contain antioxidants and fiber. Just don't go overboard as they do contain natural fruit sugar.
In short, eat carbs that have been around for thousands of years. Veggies, fruits and wild grains all contain fiber. If you notice bloating or other digestive upset after eating cauliflower (a food Dr. Mason says is commonly problematic), eliminate it. Move on to the next veggie.
As for what should be the primary type of food in a low carb diet plan, let's move on....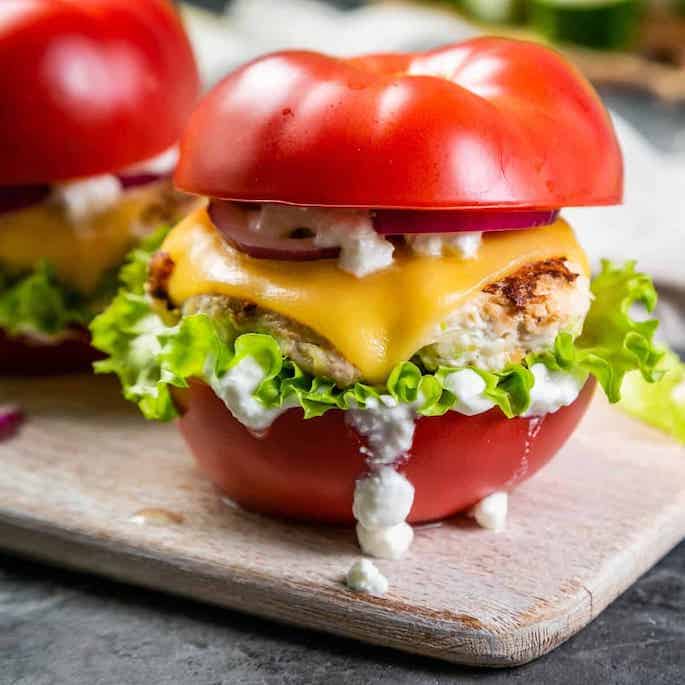 Healthy Fats On Keto
Natural dietary fat should be the main source of your calories.
Wait, isn't eating fat bad for you?
No, it's quite the opposite.
Despite the abundance of information online, there are still far too many people who believe some healthy fats are bad for you. In particular, saturated fat. But keep in mind virtually all foods with fat contain some saturated fat. Even olive oil, one of the healthiest foods on the planet contains saturated fat.
Saturated fat is only bad for you if it becomes spoiled. Any fat that gets spoiled is bad for you, not just saturated fat. How does saturated fat go bad? Cooking meat for too long (blackened or charred meat) is one common example. Saturated fat, if it comes from an all-natural source (not from heavily-processed food) will not cause heart disease. Need proof? Check out this study.
In learning how to start a low carb diet, you might have to adjust your mindset about your relationship with fat. Eating fat will not make you fat. On the contrary, if you're going low carb, you'll quickly melt your own body fat.
Say you're following a keto diet with about 70 to 75 percent of your calories coming from fat. This means that three-quarters of your plate should consist of natural fat.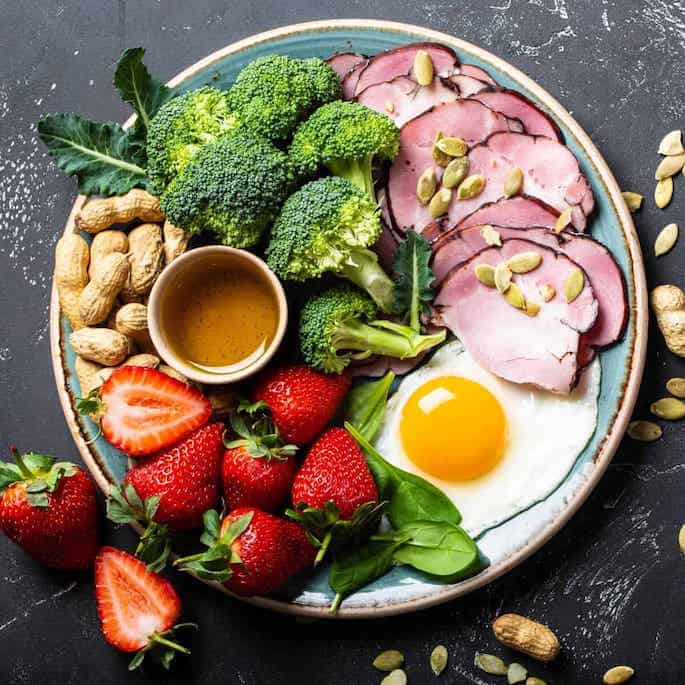 Keep A Food Journal & Use The Keto App
One of the best ways to start a low carb diet is by keeping a food journal. With apps these days, it's very easy to do it. If you're a data junky, many of the apps will even count calories and carbs for you to keep track. But do and try to enjoy each meal without obsessing about net carbs.
You can try an app like Carb Manager which is available on Google Play and iTunes. It was created for those on a ketogenic diet.
If you keep a food journal, you'll eventually learn when you should eat, what you should eat and how much of each food you should eat. You'll learn the ideal macronutrient (fat, protein, carbs) ratio of each meal.
After a few weeks, you'll be able to prepare meals with the best percentage of fat, protein and carbs. For most people on a low carb diet, dietary fat will be the leading macronutrient. Second most is protein and third, of course, will be carbs.
The primary thing you need to learn when looking at how to start a low carb diet is what foods are allowed on the plan. At first, it can be confusing, so let's go over some basics.
Low-Carb Diet Foods
Now let's talk about what foods you should eat on the low-carb diet.
Eat Lots Of Fat
Some excellent sources of healthy fats include:
Avocados
Walnuts
Wild salmon
Sardines
Organic or raw cheese
High-fat dairy
But other wild or sustainably-raised fish are great too as are other nuts and seeds. It's okay to use lots of extra virgin olive, avocado oil, and coconut oil (use in moderation if you have high triglycerides).
Grass-Fed Beef & Proteins
If you can afford it in your budget, try grass-fed and grass-finished beef along with pasture-raised chicken.
Sweets With Keto-Friendly Flours
To satisfy the sweet tooth, baked desserts can be made with coconut flour or almond flour along with a sugar substitute.
Eat Your Veggies
Remember, veggies are great low carb diet foods as well. Try to eat seasonally. In fall and winter, pumpkin and squash will keep you satisfied on a low carb diet. If you don't eat enough low carb vegetables, you won't be getting enough minerals in your diet. You can't burn fat effectively without adequate mineral intake.
Foods To Avoid On Keto
It's recommended to stay away from legumes (beans) and grains like quinoa and wild rice at first. The carb content of these foods can potentially knock you out of ketosis. However you might be able to have small amounts as long as you keep net carbs low enough to meet your goals.
Eating Grains On a Low Carb Diet
People often ask if quinoa is ok to eat on a low carb diet plan. Quinoa contains 17 grams of net carbs in one-half cup. If you're trying to stay under 50 grams of carbs, which is considered moderate low carb, then you can have some quinoa.
It's a good idea though to get used to not having any grains at first. This way, you'll develop the willpower to avoid them. You'll also notice better fat-burning results. After a couple weeks or so, you can start to slowly reintroduce foods such as quinoa. If you notice that you're putting back on weight, then ditch quinoa again.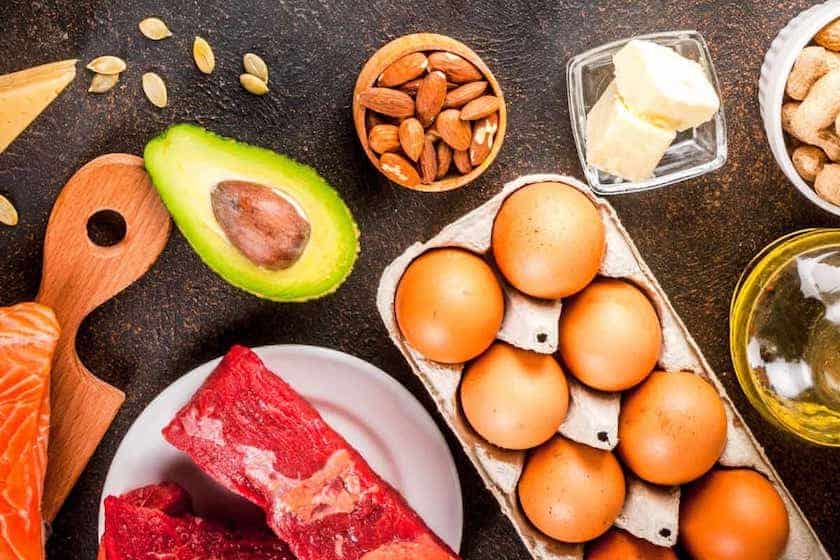 Low Carb Diet Recipes
When you think of recipes, you might think Italian. And when you think Italian, you think pasta. But there are tons of recipes that don't sacrifice taste despite ditching most of the net carbs. Consider some of the noodle alternatives like shiratake and spiralized vegetables. There are also many low carb spaghetti squash recipes that can be enjoyed.
Even keto ramen noodle soup has a miracle pasta alternative. Or, you can learn how to make zoodles zucchini noodles work for recipes like this low carb chicken noodle soup.
Virtually any recipe normally with lots of carbs can be substituted for one of the many low carb recipes here at Low Carb Yum. Learning how to start a low carb diet requires becoming familiar with alternatives to high-starch and high-sugar carbs. Be patient, you'll quickly learn low carb versions.
And if you need some help getting started, be sure to check out the keto friendly diabetic meal plan.
Low Carb Diet Weight Loss
If you want to know how to get started on low carb and lose lots of weight, heed this warning. First, you'll likely be ecstatic. You'll probably lose lots of weight in the beginning. However, once your body adjusts to burning ketones for fuel, your weight loss will taper off.
How to start a low carb diet ultimately depends on your goals and your personality. If you're a type-A personality, perhaps you'll thrive by paying attention to metrics such as total daily net carbs. However, if your goal is general health, ditching bread, pasta, beer, all foods with added sugar is smart for everybody.
Need some help choosing low carb recipes? You can't go wrong with any of the ones in these collections:
5 Secrets to Master Keto!
Free Email Series Revealing My Top Tips for Keto Diet Success.
Follow us on FACEBOOK, PINTEREST, and INSTAGRAM for even more tasty keto-friendly recipes!