Is there a difference between low carb vs keto? Is following a ketogenic diet and eating foods low in carbs the same thing? And is one eating plan better than the other?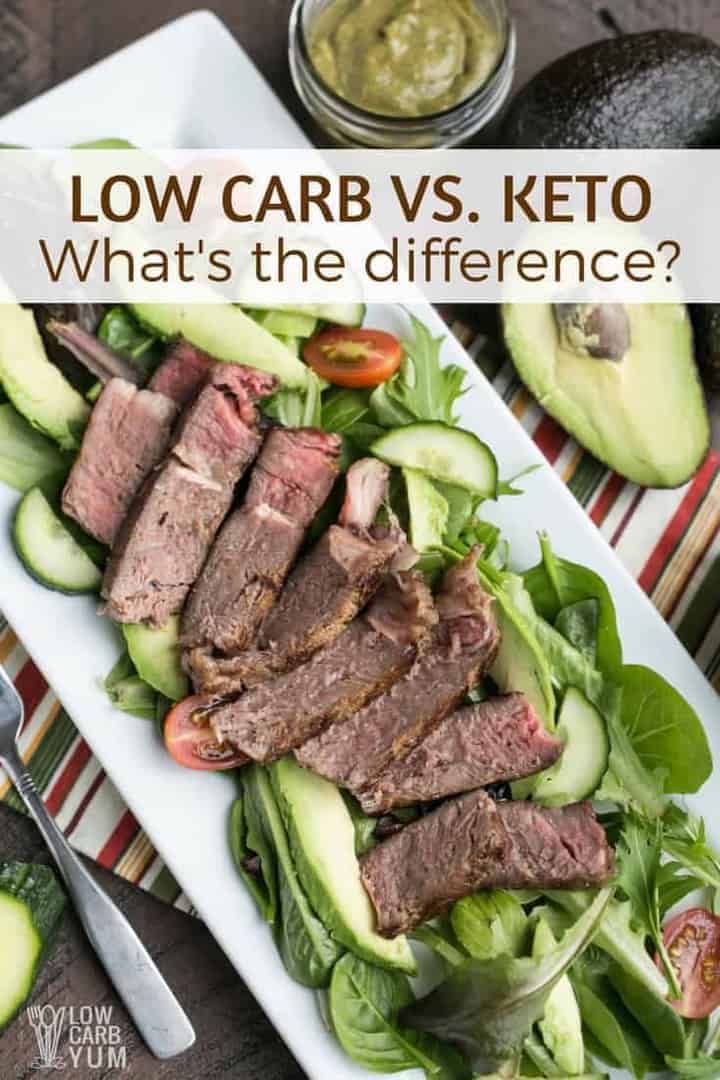 Let's take a time machine ride back to 1958. A physiology PhD, Ancel Keys, embarked on what would become one of the most influential studies on nutrition.
The so-called Seven Countries Study shed light on how diet influences cholesterol levels. One of the finding of Keys' study is that eating a Mediterranean diet can protect the heart.
But an ancillary outcome of Ancel's study is at least partly to blame for the dual, often-intertwined epidemics of obesity and diabetes. That's because researchers and nutrition policy makers were led to believe that Keys' study blamed dietary fat for heart disease.
What does this have to do with low carb vs keto? It's actually a big reason why people moved to high carb diets.
After the Keys' study, doctors, nutritionists, and government agencies initiated a crusade against fat. Consumers were urged to eat low-fat.
And what macronutrient tends to be eaten more when dietary fat consumption is low? Carbs. And not just any carbs, but high-starch ones like breads, pasta cereal.
Without doubt, other factors have led to the soaring rates of metabolic disorders over the last handful of decades. However, Keys' Seven Countries Study still has a deeply resonating impact on nutritional policy.
Let's get back to present day now. An ever-increasing number of consumers are aware that dietary fat isn't harmful.
On the contrary, it's most sources of carbohydrate—other than low-starch vegetables and low-sugar fruit—that are responsible for many preventable chronic disease. This explains the surging popularity of the ketogenic diet.
Although the the practice of eating ketogenic foods is approximately 100 years old and has its roots in treating neurological disorders such as epilepsy, many people follow a ketogenic diet simply to lose body fat.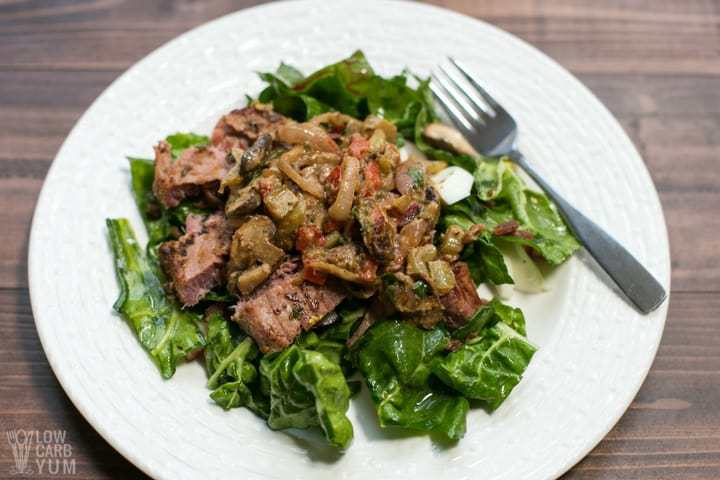 Main difference between keto and low carb
But there are some people that slash carbs from their diet without being ketogenic (keto). This is the biggest difference when looking at low carb vs keto. But how can this be?
Keto vs Low Carb: Ketosis
The answer: in order to follow a ketogenic diet, you need to be in a state of ketosis. This simply means that your body is burning fatty acids (ketones) for energy instead of carbohydrate stores (glycogen in the liver and glucose in the blood).
Now, it's possible to have dangerously high levels of ketones in the blood. This is a condition, ketoacidosis. However, unless you have type 1 diabetes, you need not worry about ketoacidosis.
The levels of ketones produced can be varied depending on daily macros. And the amount of carbohydrates consumed is one of the big differences when looking at low carb vs keto.
When you have normal levels of ketones in your bloodstream, your brain and the rest of your body are fueled by stored body fat. But the only way to know for sure if you're in a state of ketosis is confirming it through daily testing.
How to tell if you're in ketosis
There are blood, breath and urine strips. Some keto experts recommend testing breath over urine. But blood meters are the most accurate.
The reason many recommend breath testing is that the urine and blood strips can only be used only once, making them more expensive in the long run. A breath analyzer is reusable.
However, urine strips only represent the ketone levels that you pee out. And anything you eliminate represents excess. Therefore, urine strips simply measure excess ketones whereas breathalyzers and blood meters show up-to-the minute ketone levels.
Keep in mind that just because you reduce the amount of carbs you eat does not mean that you are now burning body fat for energy. In fact, you might be better off eating slightly more carbs than you are if you're not in ketosis. This is particularly true when initially moving from high carb eating to low carb.
If your body is still burning carbs for fuel rather than fat in the case of ketosis, and you drastically reduce the amount of carbs you eat, you can feel very lethargic. Some even get what's known as keto flu.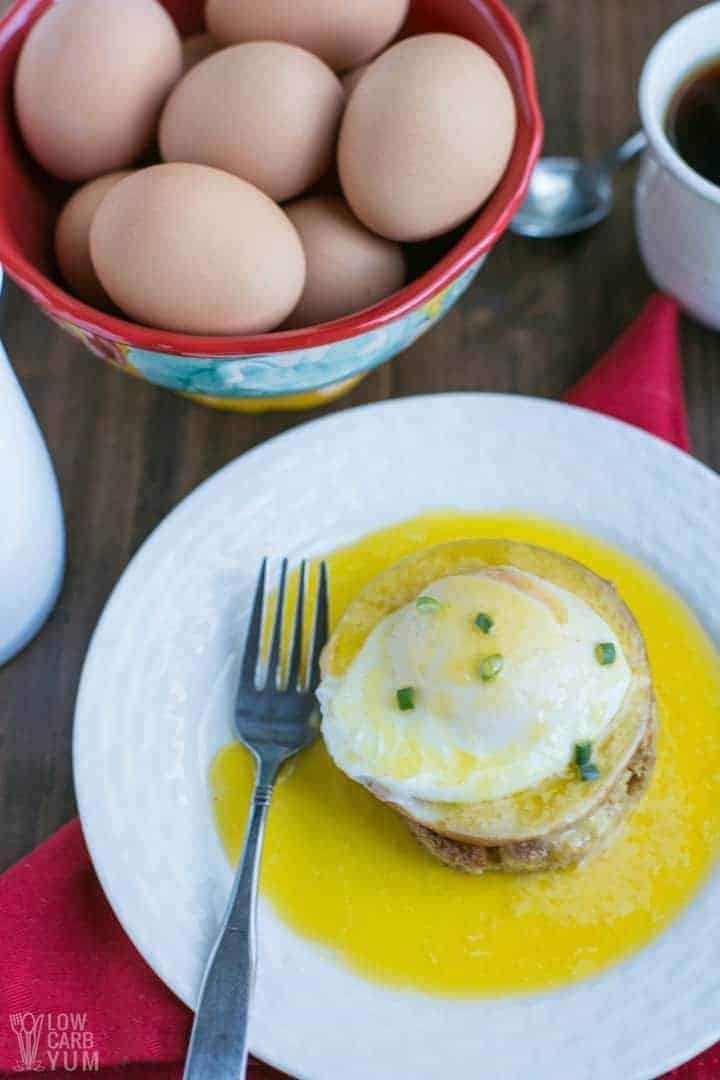 Low carb without ketosis
Need an example of low carb vs keto? Here's how you can follow a low carb diet without being in ketosis.
Lowering daily carbs
Say you used to eat several servings a day of high-starch and high-sugar carbs. We're talking heaping bowls of pasta, rice or other grains; bread; anything with white or wheat flour; ice cream; pastries, etc.
But now you're only eating a couple servings per day. You've gone from eating 600 grams of carbs per day to only 150 grams.
The good news is that you're consuming far less carbohydrates that spike your insulin levels and produce wild blood sugar fluctuations.
The bad news is two-fold. First, you still might be using your body's supply of carbohydrates for energy. Unless you're definitely in a state of ketosis, you're still not an efficient fat-burning machine.
Secondly, if you're slashing carbs and not replacing those calories with mostly healthy dietary fat (avocados, fish oils, MCT oil, grass-fed butter, for example), you're at risk for feeling run down.
The importance of fat
Your body is used to being supplied with copious carbs. But now, your body feels like it's in starvation mode.
In comparison, even if you're only eating 25 grams of net carbs, which will almost certainly put you in a state of ketosis, you will feel great and will burn fat. Of course, as long as you're eating enough calories, primarily from dietary fat.
But what about low carb vs keto for weight loss?
Low carb vs keto for weight loss
It's possible to lose weight on both a low carb diet and a ketogenic diet. To reiterate, a ketogenic diet is a low carb diet.
However, a low carb diet might not necessarily put you in ketosis. Which again, is why it's important to monitor daily if your goal is to use your own body fat for energy.
If you're simply eating low carb but your goal is not to be in ketosis, you can still lose weight. This is especially true if most of the carbs you're eating are vegetables. And, you're exercising daily and your hormones aren't working on overdrive.
Other factors
As you can see, the differences between low carb vs keto has other factors besides the amount of carbohydrates consumed.
If you are in a state of ketosis, it really is the best mechanism for weight loss. Actually, check that. It is possible, theoretically, to be in ketosis but not lose weight.
For example, if your exercise routine involves weight lifting, you might weigh the same even after a couple months of being in ketosis. But one thing is for sure with ketosis: you will lose body fat.
As long as you remain in a state of ketosis, your body will be burning fatty acids for energy. So although your scale might read the same number after several days or weeks being in ketosis, it's likely your pants will fit much looser.
Benefits of keto beyond weight loss
There are several studies that suggest ketogenic diets are highly beneficial for obesity. It seems that when looking at low carb vs keto for weight loss, being in a state of ketosis is an added benefit of keto.
This study concludes a ketogenic diet offers "physiological and biochemical basis and is able to induce effective weight loss along with improvement in several cardiovascular risk parameters."
In other words, a ketogenic diet isn't only great for weight loss, it also protects your heart.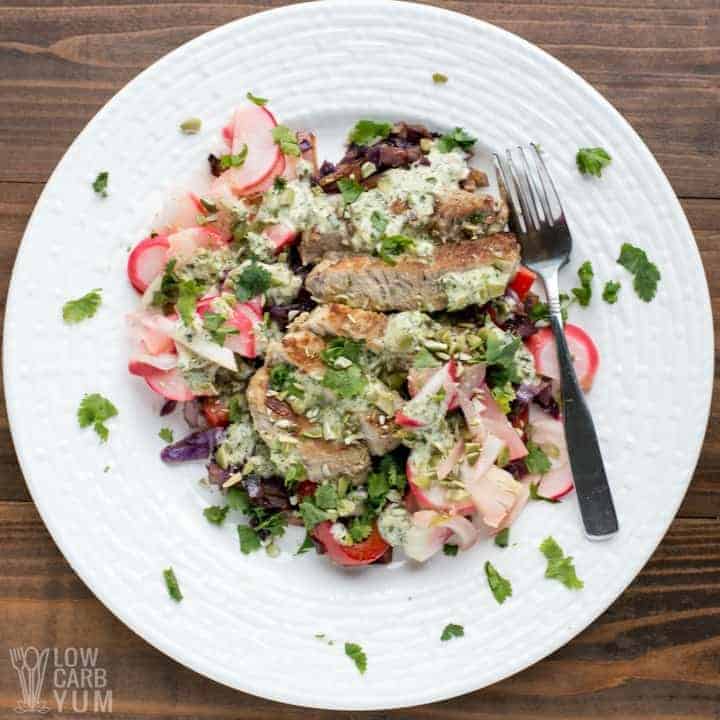 What about protein and gluconeogenesis?
Suddenly eating way less carbs? And now you're eating more protein to replace carbs? Well, if you have too much protein, the protein can convert into glucose (carbohydrate).
This process is called gluconeogenesis. If you're in ketosis, it means that the protein you eat is not being converted into glucose. Another win for the ketogenic diet when assessing low carb vs keto.
And it doesn't matter, just in case you're wondering if the protein is from healthy sources such as grass-fed beef. When you're eating too much protein, some of it may convert into carbohydrate.
Keto vs Low Carb Conclusion
When it comes to assessing low carb vs keto for overall health, both eating plans can be sensible. However, in terms of weight loss, or more specifically fat-loss, keto is more of a guarantee than low carb.
And even if you're eating 100 net grams of carbs per day, that amount might actually shift you out of ketosis. For this reason, if you really want to get leaner, you may as well take the extra step and get into ketosis. Which one's the winner for fat loss? Cleary the winner is keto.
★ FOLLOW ME ON FACEBOOK, PINTEREST AND INSTAGRAM FOR MORE EASY KETO RECIPES.