Have you ever heard of the keto diet? Are you wondering if the keto diet is safe? Here's everything you need to know, including the advantages (and disadvantages), foods to avoid, and even some fan-favorite recipes to get you started!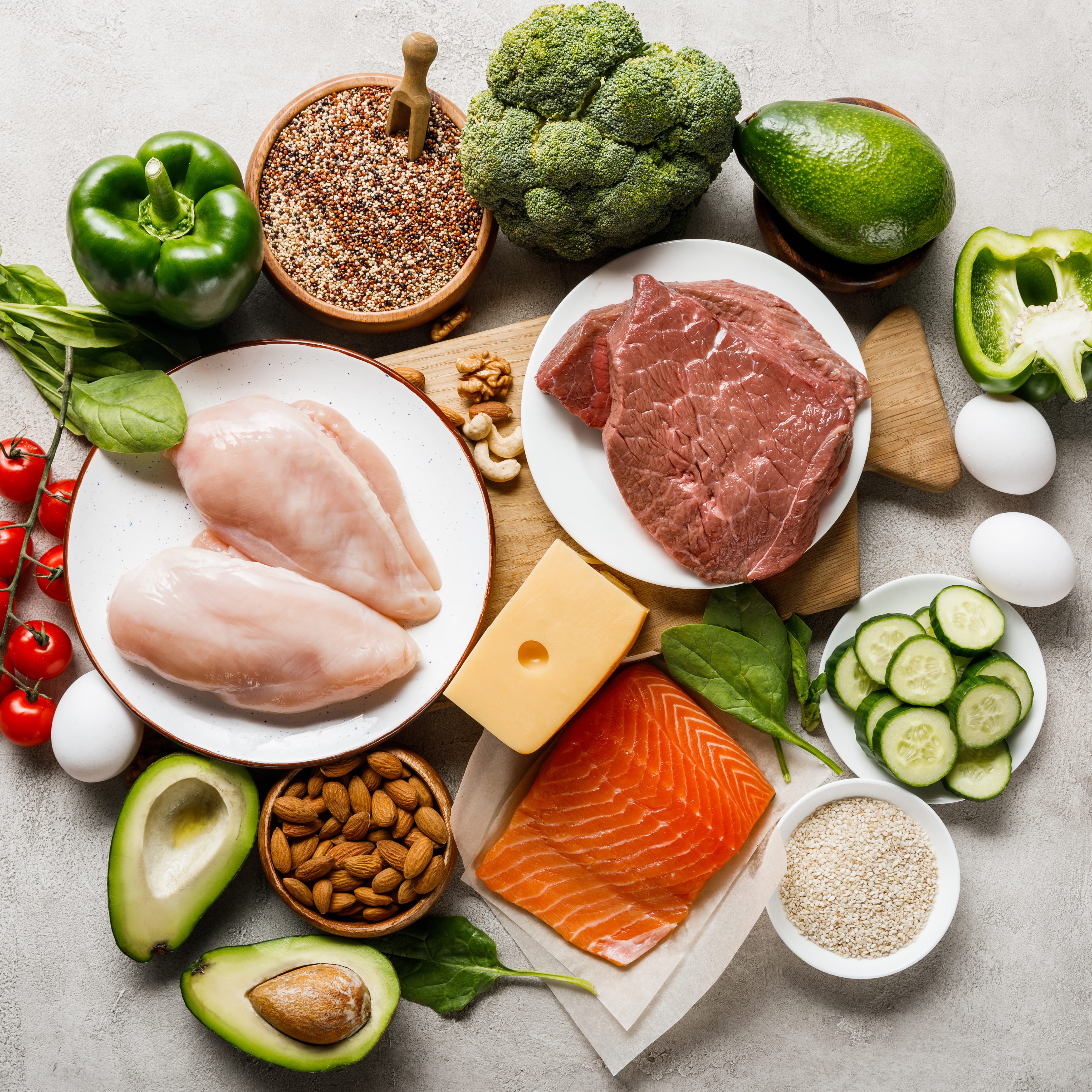 What is the Keto Diet?
Is the keto diet some kind of weight-loss fad? Is it hard to do? Do you starve? Does it work? Is it safe?
There are so many questions around it - and this guide will answer all of them!
Let's start at the very beginning.
Eating keto or going keto is a shorter way of saying someone is following the ketogenic diet. This way of eating involves only eating low-carb, high-fat foods and lots of protein.
By restricting carb intake, your body will enter a metabolic state called ketosis, where it burns fat for fuel instead of carbs.
There are a lot of different health benefits of eating a low-carb diet, the biggest of which is losing weight. It's not just for weight loss, even though many people use it as a short-term solution.
In this guide, you'll discover everything you ever wanted to know about a low-carb, high-fat diet, so keep reading.
Keto Dieting for Beginners
First, let's break this down into simple terms. There are a lot of new words and phrases that people use, so I'll explain all of them.
Ketosis
When people follow a ketogenic diet, what they eat puts their bodies into a state called ketosis.
What is ketosis? Well, our bodies normally burn sugar and carbs for energy. Whatever our body doesn't use is stored as fat. In ketosis, our body burns fat for energy - not carbs or sugar. This is why so many people lose weight.
In order to go into ketosis, you must eat more protein, healthy fats, and fewer carbs.
Macros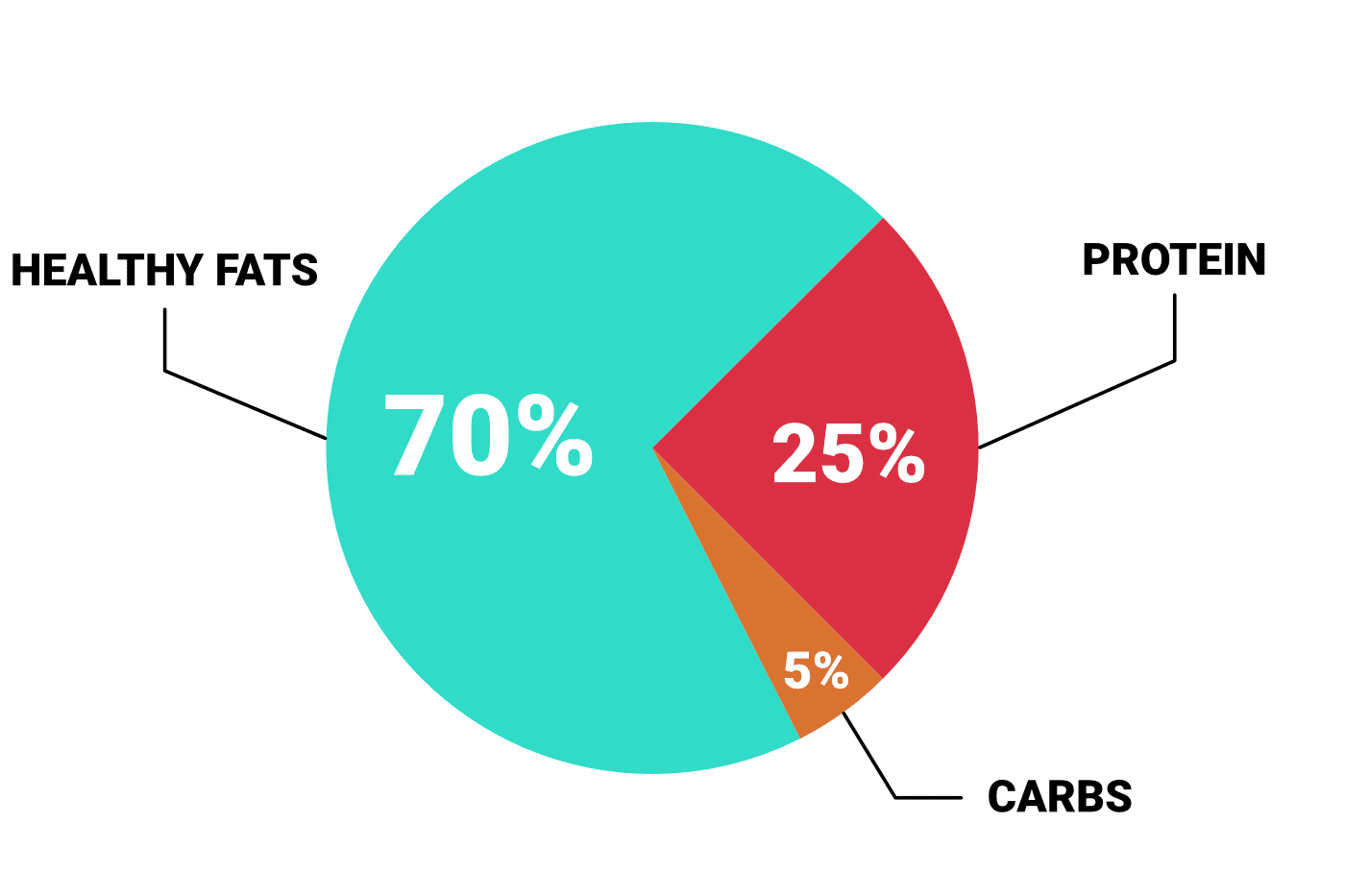 You will have to calculate your macros to figure out how to get into a state of ketosis. Macros, or macronutrients, describe the three primary nutrients your body needs - carbs, protein, and fat.
Counting macros is a way to keep track of each type of food you eat and help you achieve ketosis. The macros your body needs will depend on your current height, weight, and activity level.
The most common protein intake on keto is 25% of what you eat that day, and the carbohydrate intake is usually no more than 5% of daily consumption. While these percentages are our preferred ones, keto has a range for each category that is generally considered as acceptable.
| Healthy Fats | Protein | Carbs |
| --- | --- | --- |
| 70 - 80% | 20 - 25% | 5 - 10% |
Acceptable Ranges for Keto Diet Caloric Intakes
When you stay within those limits, your body will burn fat for fuel and naturally lose weight.
Net carbs
In order to stay in ketosis on a high-protein ketogenic diet, it's important to calculate the net carbs of food, which is total carbs minus fiber. Then, only count how many net carbs you eat.
You should lose weight if you keep these net carbs within your recommended limits.
Is keto diet safe?
Yes, a ketogenic diet is safe for most people. There are actually a ton of health benefits of keto diets beyond just losing weight.
Of course, there are always caveats when it comes to health, especially since not everyone is the same.
If you have any current health issues, it's imperative for you to speak with your physician before you start a standard ketogenic diet.
It might affect your blood pressure or cause kidney stones, especially if you don't follow your macros correctly or your health is already at risk for these things.
Keto diet advantages and disadvantages
Let's look even closer at the pros and cons of the keto diet. It isn't for everyone, but it can be amazing for you!
Keto diet advantages
There are many health benefits of ketogenic diets, especially compared to other diets you might find.
In fact, many of the keto diet advantages are related to the fact that it fights obesity. Let's look closer at them!
1. Blood sugar regulation
Since people begin eating fewer carbs, they will also stop flooding their bodies with insulin. This makes it easier for their body to regulate blood glucose levels.
Eating fewer carbs also eliminates large spikes in blood sugar, which actually makes your body need less insulin too.
2. Weight loss
Weight loss is the most well-known advantage of eating keto. In fact, pretty much everyone that follows it will probably lose some weight.
When your body begins to burn fat for fuel, losing weight is a natural side effect.
How much weight you lose depends on your macros.
Losing weight naturally protects you from the risk of cardiovascular disease and other health issues that are related to obesity.
3. Lower blood pressure
Keto diets are also related to helping people lower their blood pressure.
Here's how:
When you are in ketosis, your body releases less insulin.
Less insulin in your body means less inflammation, and less inflammation naturally improves blood pressure.
This is important because high blood pressure is related to a higher risk for heart disease.
Keto diet disadvantages
There are also a few disadvantages of eating a low-carb diet.
If you have any questions about the dangers of the keto diet to your health, please ask your healthcare provider.
1. Nutrient deficiencies
Since giving up whole grains, beans, and some types of fruit is a common feature of the ketogenic diet, there is a chance that some people might miss out on essential vitamins.
It's easy to avoid this - make sure you are eating healthy low-carb vegetables like leafy greens! Another alternative is to put yourself on a keto-friendly supplement regimen.
When you are eating plenty of fiber from vegetables, your body will receive the nutrients it needs. The biggest danger is not tracking your macros and just trying to eat protein without any carbs.
2. Constipation
Since cheese and dairy are a large part of a high-fat diet, many people might experience irregularity. (Or the opposite, if they are lactose-intolerant)
The best way to avoid this is to eat less dairy and more vegetables. Plenty of keto-friendly vegetables will add bulk to stools and prevent constipation.
I always try to share alternatives to dairy ingredients in my recipes. For example, coconut milk easily replaces dairy milk and heavy whipping cream.
3. Keto flu
Many people doing low-carb diets for the first time might experience symptoms of withdrawal from sugar and carbs. This is a disadvantage of keto diets, but it's temporary because your body will adjust to them.
The most common keto flu symptoms include:
Fatigue
Headaches
Brain Fog
Upset Stomach
These symptoms are usually temporary and only last while your body is transitioning from depending on carbs as energy.
4. Restrictive diet
Some people feel like there are limited food choices on the ketogenic diet. What else is there to eat without pasta, bread, beans, and sugar?
Well, actually, there are a ton of different keto recipes you can eat! There's a wide variety of meat, seafood, sauces, eggs, and low-carb vegetables - and all sorts of ways to cook them.
In fact, doing the keto diet might make you more adventurous as you cook, and you may just discover a few new favorite recipes.
5. Lower calorie intake
Others think that when they lower their carb intake, their food intake will lower as well, which will mean they eat fewer calories.
This is wonderful news if you are trying to lose weight, but not so good if you struggle to eat enough as it is.
If you need a specific number of calories for your health, then discuss with your doctor whether this is a good lifestyle for you.
🔪 Keto diet recipes
There are a ton of tasty recipes you can make while on the ketogenic diet. Check out this wide variety of low-carb recipes and find a new one to make.
Keto orange chicken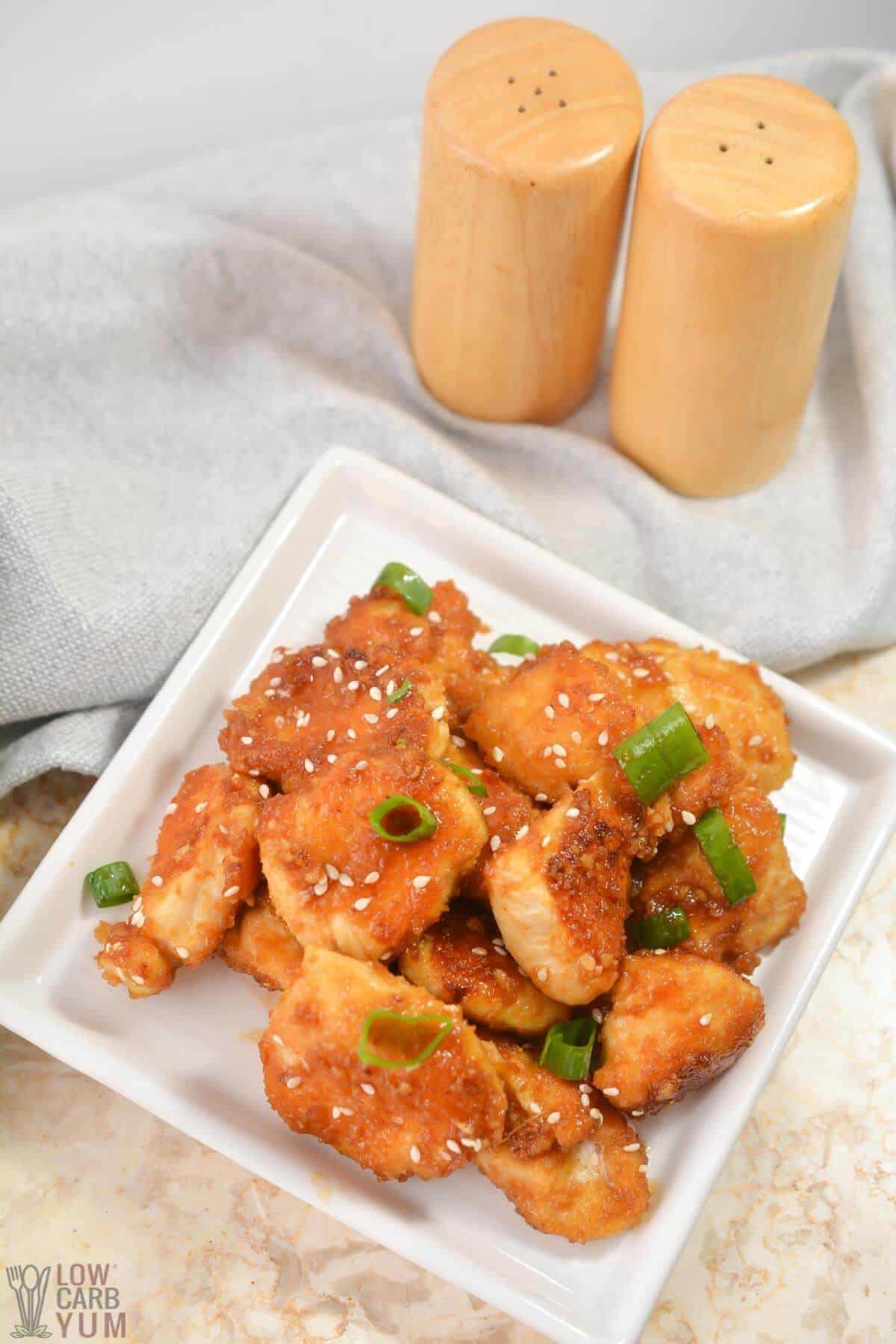 This is a super tasty alternative to takeout. It has the same sweet flavor, but only this keto orange chicken recipe is much lower in carbs. The bite-sized pieces are bursting with citrus flavor.
Serve it with some yummy cauliflower rice.
Balsamic vinaigrette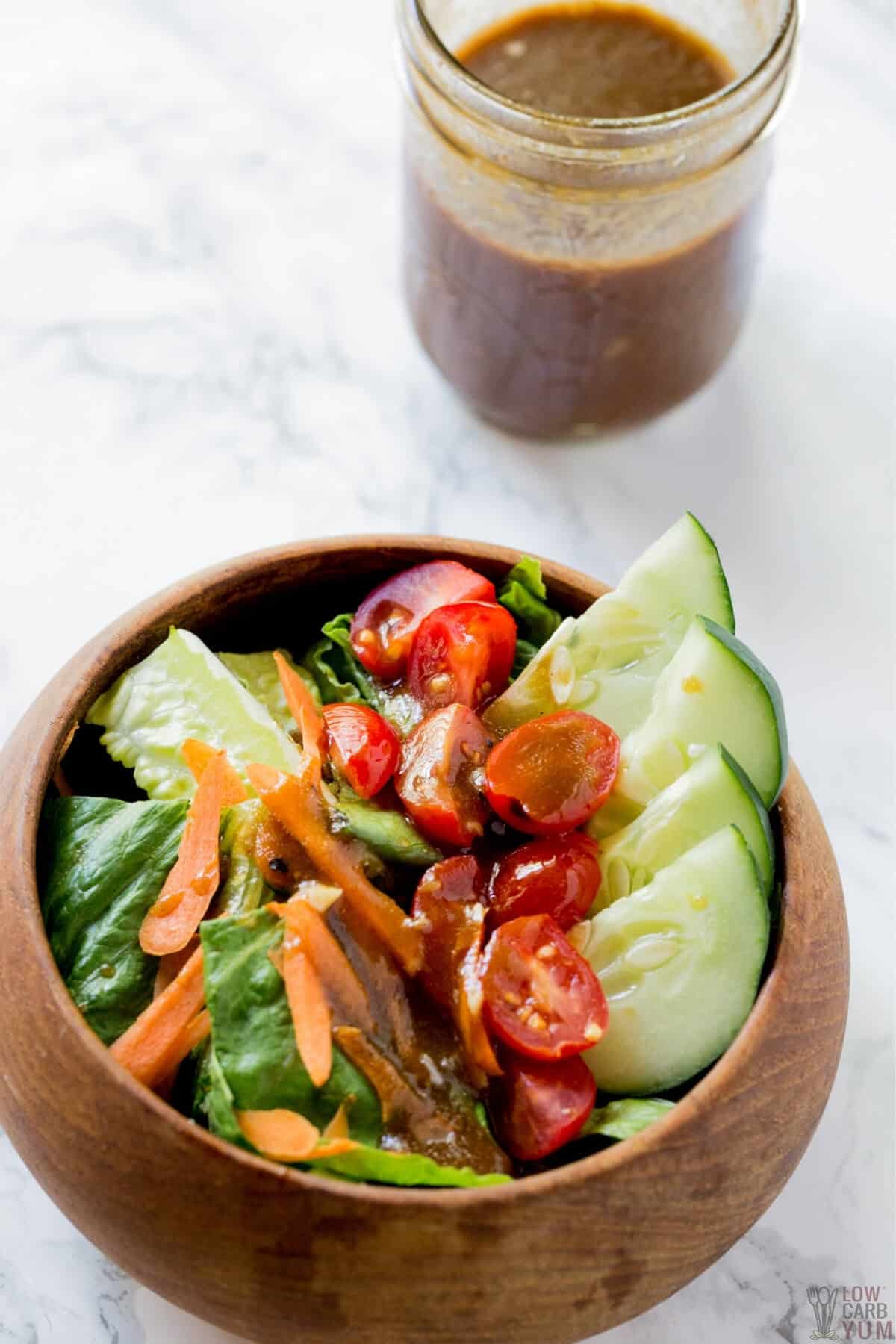 When you make homemade salad dressing with olive oil, you will be eating enough healthy fats to stay in ketosis.
This balsamic vinaigrette is so delicious that you won't have to buy store-bought dressings ever again. You can even use it as a marinade for chicken and pork.
Keto hamburger cabbage casserole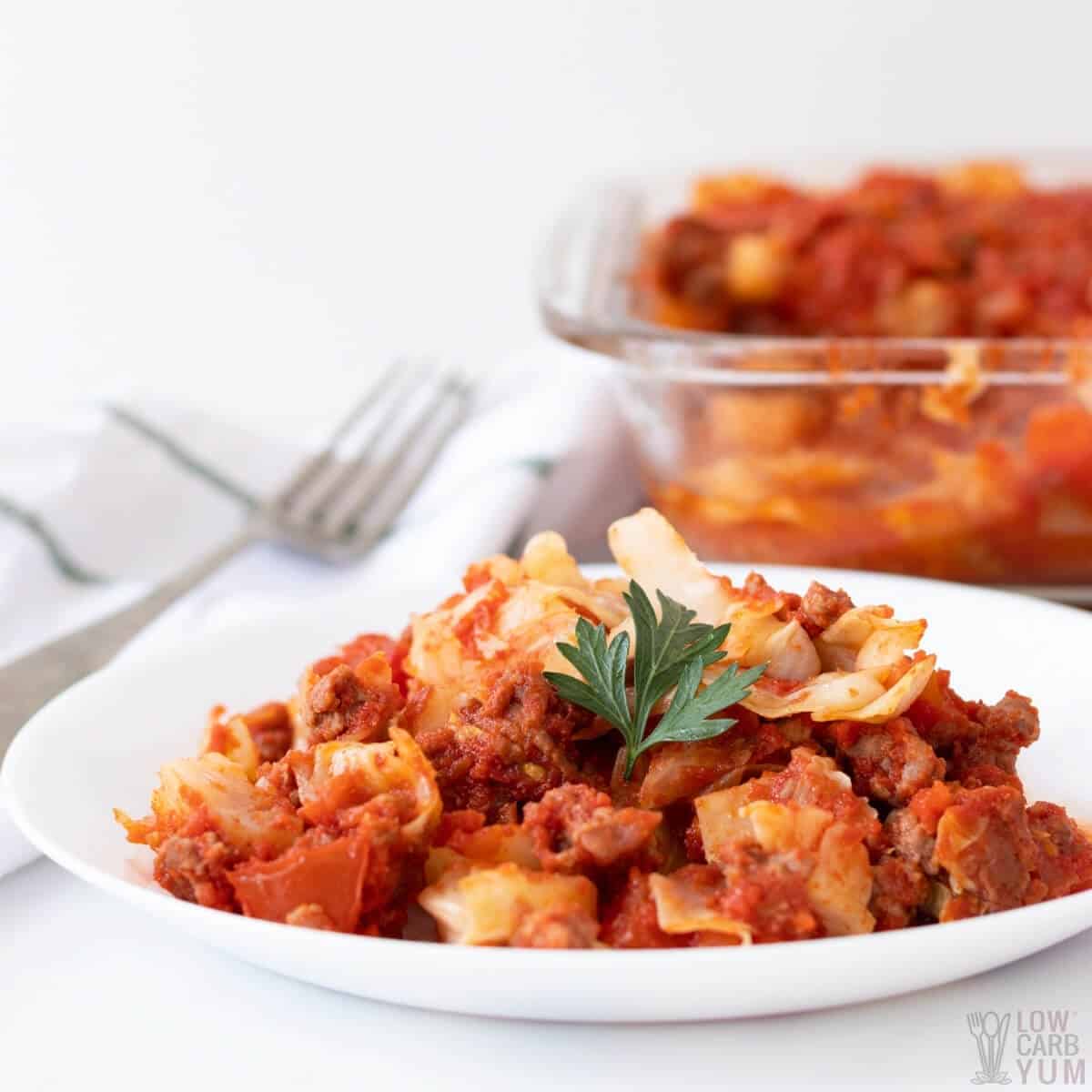 Casseroles are a very important recipe for keto diets - they are an entire meal in one dish. This keto hamburger casserole is filled with low-carb cabbage and a tangy tomato sauce.
It tastes like spaghetti - but without the pasta!
Crockpot zucchini and yellow squash casserole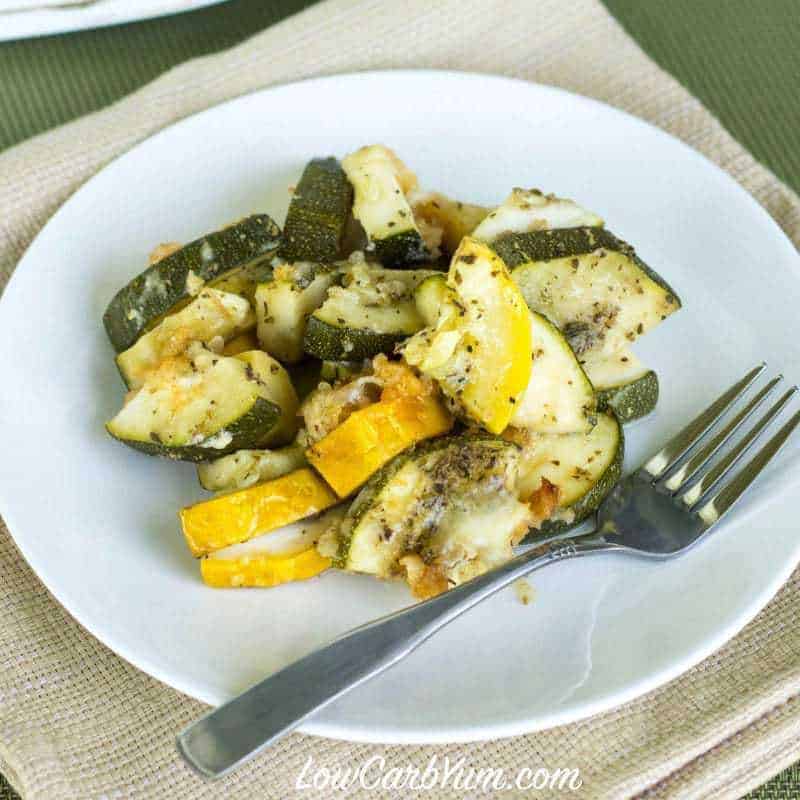 No need for starchy vegetables - this slow cooker casserole is so tasty you won't miss them! It cooks perfectly and makes you enjoy squash again.
It's also dairy-free, so it's easy to digest.
Keto butter chicken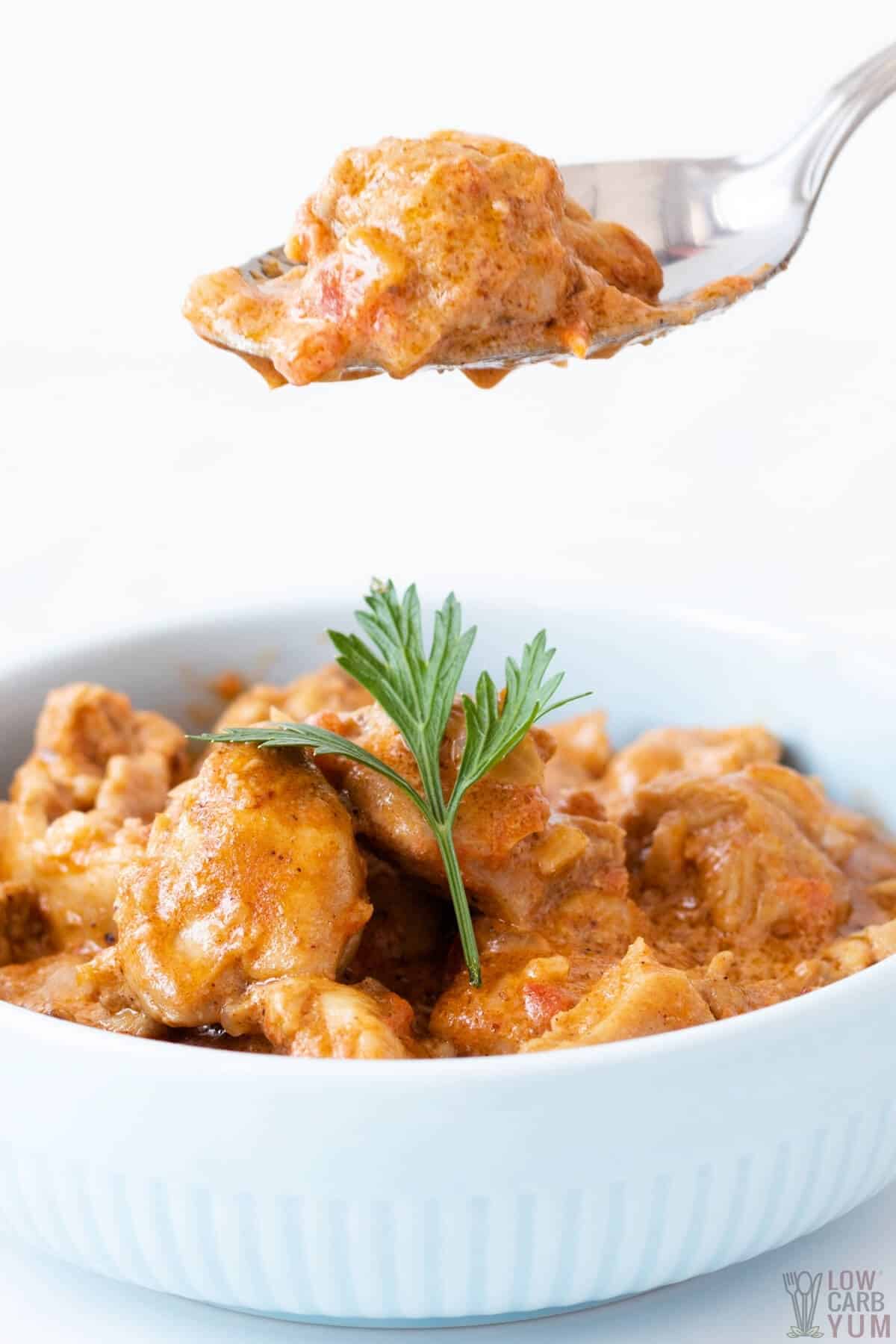 The keto butter chicken will become one of your favorite keto-friendly foods with Greek yogurt. It tastes just like authentic Indian food. As it cooks, your kitchen will be filled with alluring aromas of cumin and curry.
Enjoy this with some keto naan for a delicious Indian-inspired meal.
Slow cooker beef and broccoli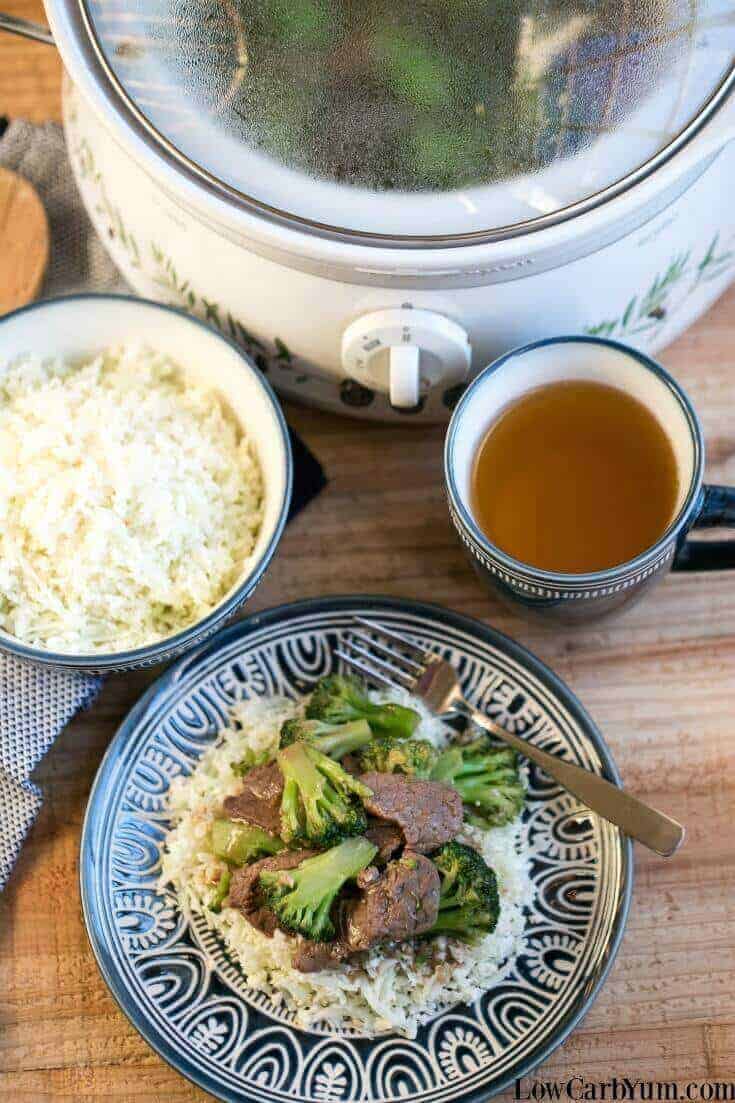 Making keto meals in a slow cooker saves you time and money. This slow cooker beef and broccoli are easier and cheaper than takeout.
When you cook beef slowly, it comes out deliciously tender and juicy. Plus, the flavors have both sweet and umami notes that play beautifully together.
Salmon loaf with dill white sauce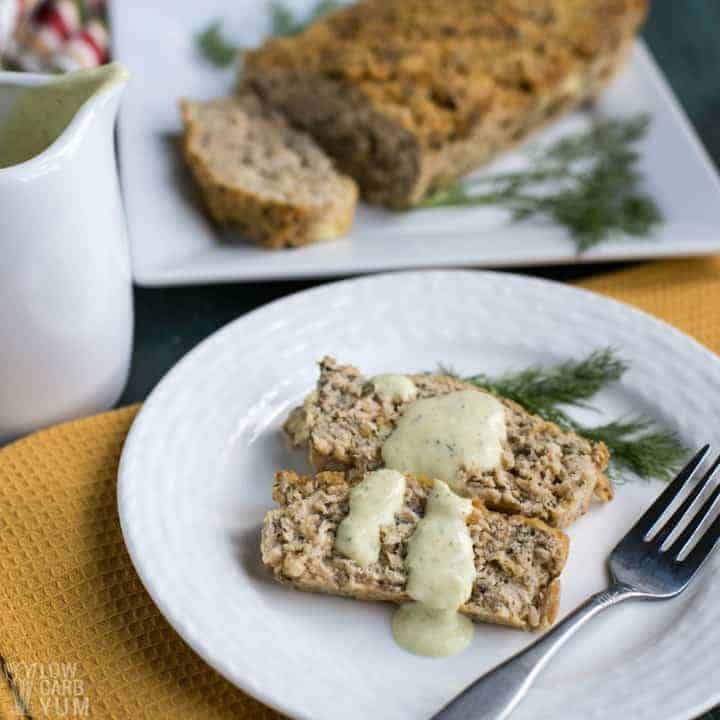 Salmon is a healthy, fatty fish. This salmon loaf recipe has the most incredible dill sauce. It brightens the entire flavor of the loaf, which is an easy family meal.
Of course, you can always just bake or roast salmon fillets, but this salmon loaf is a wonderful change of pace.
Baby kale salad with avocado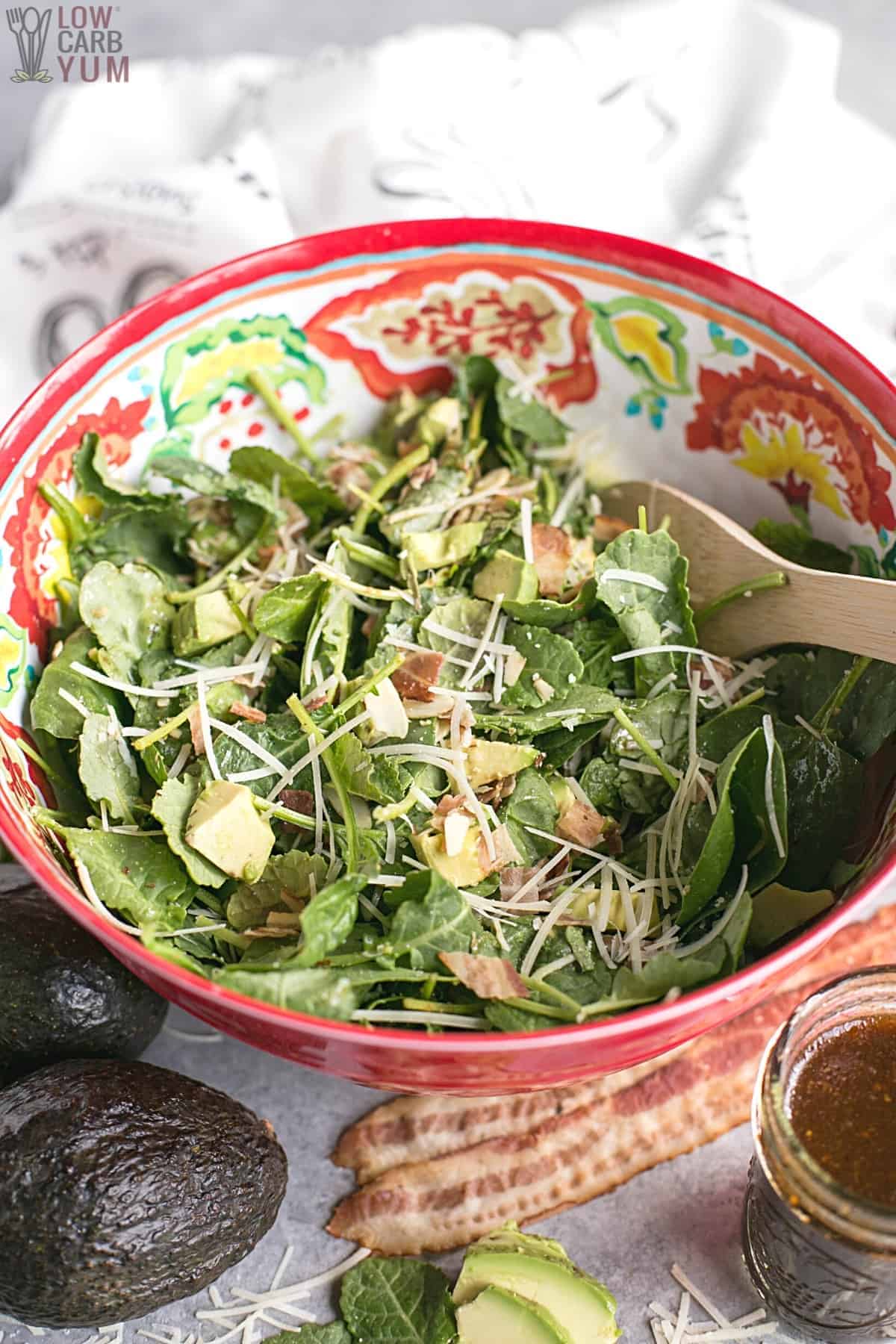 Leafy greens are another important part of the keto diet, and the best way to eat them is to make salads. A simple baby kale salad is delicious without being too bitter or tart.
Add some baby spinach to the bowl and top it with earthy shredded parmesan cheese! It's the perfect addition to every meal.
FAQs
Here are some questions that people often ask about eating a ketogenic diet. If you don't see your question in this list, please leave it in the comments.
What is a cyclical ketogenic diet?
Some people don't feel like a standard ketogenic diet is something they can follow every single day. A cyclical keto diet is where a person stays within their macros 5-6 days a week, and then they allow themselves 1-2 days of eating more carbs.
What is a targeted ketogenic diet?
Another different version of a keto diet, this one involves increasing carb intake around workout times. This is more appropriate for anyone with many high-intensity workouts that demand higher performance.
Is the Atkins diet a low-carb diet?
Yes, Atkins is another low-carb diet. It also focuses on retraining your body to burn fat for energy instead of sugar. The biggest difference is that people following Atkins gradually increase their carb intake, while keto dieters keep their carbs low the entire time.
How does eating fatty foods affect cholesterol?
There are two types of cholesterol - LDL and HDL.
HDL stands for high-density lipoprotein, and if you have more of it, you are at a lower risk of heart attack and stroke. LDL stands for low-density lipoprotein and raises your risk for heart disease. Saturated fat from fried foods is the most common source of LDL cholesterol.

Foods like salmon or avocado can help increase your levels of HDL.

What happens if you eat too much protein?
It's important to moderate protein and not eat too much. Too much protein could put you at risk of getting kidney stones. Also, if you eat too much red meat, you might be eating more saturated fat than is good for you.
Is there a connection between polycystic ovary syndrome and low-carb diets?
Yes, research shows that women who have PCOS can benefit from following a low-carb diet. It can help them lose weight and improve their insulin sensitivity. The ketogenic diet can also support regular periods too - which is something women with PCOS struggle with.
Can you do intermittent fasting while you eat keto?
Yes, it is perfectly safe to practice intermittent fasting on a low-carb diet. In fact, intermittent fasting could help kickstart your weight loss efforts and put you into ketosis faster. Just make sure you track and follow your macros to eat what you need to stay in ketosis and stay healthy.
Follow us on FACEBOOK, PINTEREST, and INSTAGRAM for even more tasty keto-friendly recipes!