Welcome to Low Carb Yum (the "Site")! The following terms and conditions (the "Terms of Service" or "Agreement") form a binding agreement between you and us. The terms "Low Carb Yum", "us", "we" or "our" refers to Low Carb Yum LLC who, in conjunction with its affiliated companies, offers the Services (as defined below). The term "you" or "your" refers to the person accessing or using the Site and Services, or the company or organization on whose behalf that person accesses the Site and Services.
Our Services
We collect email addresses for the purpose of providing related content and email marketing through our Site at https://lowcarbyum.com and any other related websites, toolbars, widgets, applications or other distribution channels we may, from time to time, operate (collectively, the "Services"). You may use the Services for your personal and business use or for internal business purpose in the organization that you represent.
Acceptance of the Terms
By accessing or using the Services, Terms of Service, whether you are a "Member" (which means that you have registered for an account) or a "Visitor" (which means that you are visiting the Site or any of our related websites, toolbars, widgets, applications or the like). The term "User" refers to a Visitor or a Member. These Terms of Service along with any other guidelines we may post from time to time, such as our Privacy Policy (collectively, the "Guidelines") will govern your use of the Services. If you do not agree to these Terms of Service or any of our Guidelines, do not use any of our Services.
Eligibility
By using the Services, you represent and warrant that (a) you are fully able and competent to enter into the terms, conditions, obligations, representations and warranties set forth in these Terms of Service; (b) all registration information you submit is truthful and accurate; (c) you will maintain the accuracy of such information; (d) you are 13 years of age and older; and (e) your use of the Services does not violate any applicable law or regulation. Use of the Services is void where prohibited.
Your Account
You can create an email subscription with us by entering you email address on the Site. For your convenience, a free account is created for you when you submit your email address on the Site to obtain our service or product. You are solely responsible for maintaining the status of your email subscription, and fully responsible for all activities that occur under your subscription. You may cancel your email subscription at any time by using the link included in each email from us. If we have reasonable grounds to suspect violation of these terms or that registration information you have provided is untrue, inaccurate, outdated, or incomplete, we may terminate your User subscription and refuse current or future use of any or all of the Services. We are not responsible for any loss or damage to you or any third party that may be incurred as a result of any unauthorized access and/or use of your subscription or otherwise.
Fees and Subscription Plans
Our basic email subscription is offered to you free of charge.
User Data Rights
As a Subscriber, we will have access to certain information explicitly submitted by you, such as contact information submitted through our Optin Form on your website ("User Submissions"). In order to provide our Services, you also allow us to collect, store and use additional data about you that was not explicitly submitted by you, such as IP address or statistics about the usage of the Optin Form on our website (collectively with User Submissions, "User Data"). You hereby grant Low Carb Yumn a nonexclusive, worldwide, perpetual, irrevocable, transferable, sub-licensable, fully paid-up, royalty-free right and license to (i) use, reproduce, store, modify, create derivative works of, distribute, translate, publicly perform and display the User Data on or through the Site and in all current and future media in which the Services may be distributed; (ii) use and disclose the User Data and related metrics in an aggregate or other non-personally identifiable manner (including, for use in targeting advertising in a non-personally identifiable manner through and in connection with the Site); and (iii) use User Data for other purposes permitted by our Privacy Policy.
You acknowledge that Low Carb Yum may terminate the subscription of any User in accordance with this Agreement.
Prohibited Activity
You agree not to use the Services for illegal, harmful, misleading, fraudulent or other malicious purposes or to post, disseminate or communicate any unlawful, defamatory, obscene, lewd, excessively violent, harassing, sexually explicit or otherwise objectionable subject matter or for the transmission of material that contains viruses or other malicious code, or that which infringes or may infringe intellectual property or other rights of another. You agree not to use the Services for the transmission of "junk mail", "spam", "chain letters", "phishing" or unsolicited mass distribution of email. Despite these prohibitions, content communicated by other Users may contain inaccurate, inappropriate, offensive or sexually explicit material, products or services, and we assume no responsibility or liability for this material.
Without assuming any obligation to do so, we may delete any subscription associated with it, that we have reasonable grounds to believe violates this Agreement or that may be offensive or illegal, or violate the rights, harm, or threaten the safety of any person.
Inactive User Accounts Policy
We reserve the right to disable or deactivate User subscriptions that are inactive for more than 90 days. In the event of such termination, all data associated with such User subscription may be deleted.
Service Communications
By providing Low Carb Yum your email address as a Subscriber, you consent to our using the email address to send you Service-related notices, including any notices required by law, in lieu of communication by postal mail. We may also use your email address to send you other messages, such as updates, user communications, newsletters, changes to features of the Service, or special offers. If you do not want to receive certain email messages and communications, you may opt out by contacting our support team. Opting out may prevent you from receiving valuable messages regarding updates, improvements, offers, or communications from other Users. Low Carb Yum reserves the right to send you notices about your subscription even if you opt out of all voluntary email notifications.
Privacy Protection
We care about your privacy. Click here to view our Privacy Policy. Your information may be stored and processed in any country in which Low Carb Yum and its service providers maintain facilities, including outside of the US. In this regard, or for purposes of sharing or disclosing data in accordance with this Agreement, Low Carb Yum reserves the right to transfer information outside of your country. By using the Services, you consent to any such transfer of information outside of your country.
Third Party Links and Interactions
You release Low Carb Yum, its officers, employees, agents and successors from claims, demands and damages of every kind or nature arising out of or related to any disputes with other Users and third parties. Additionally, Low Carb Yum, Users or third parties may provide hyperlinks on the Site or Services, or any other form of link or redirection of your connection to other sites ("Third Party Sites"). Links to these Third Party Sites are provided solely for your convenience and in no way does the inclusion of any link on the Site or Services imply our affiliation or endorsement of the linked site, their business practices (including their privacy policies) or any information therein. Low Carb Yum expressly disclaims responsibility for the accuracy, quality, legality, nature, availability or reliability of Third Party Sites linked to by or through the Site or Services.
Copyright Protection
In the course of using any of the Services, if you come across any Content with copyright notice(s) or any copy protection feature(s), you agree not to remove such copyright notice(s) or disable such copy protection feature(s) as the case may be.
Low Carb Yum trademarks, logos, service marks, images, trade names, designs, page headers, button icons, scripts and other distinctive branding features used in connection with the Services are the trademarks, service marks or trade dress of Low Carb Yum and may not be copied, imitated, or used, in whole or in part, without the prior written permission of Low Carb Yum.
Disclaimer of Warranties
Low Carb Yum does not warrant that (i) the Services will meet your specific requirements, (ii) the Services will be uninterrupted, timely, secure, or error-free, (iii) the results that may be obtained from the use of the Services will be accurate or reliable, (iv) the quality of any products, services, information, or other material purchased or obtained by you through the Services will meet your expectations, and (v) any errors in the Services will be corrected.
Limitation of Liability
You expressly understand and agree that Low Carb Yum LLC, its subsidiaries, and affiliates, and their respective officers, directors, agents, co-branders or other partners, and employees shall not be liable for any direct, indirect, incidental, special, consequential or exemplary damages, including but not limited to, damages for loss of profits, goodwill, use, data or other intangible losses (even if the company has been advised of the possibility of such damages), resulting from: (i) the use or the inability to use the Services; (ii) the cost of procurement of substitute goods and services resulting from any goods, data, information or services purchased or obtained or messages received or transactions entered into through or from the Services; (iii) unauthorized access to or alteration of your transmissions or data; (iv) statements or conduct of any third party on the Services; (v) or any other matter relating to the Services. Your sole and exclusive remedy for any dispute with Low Carb Yum related to any of the Services shall be termination of such Service. In no event shall LowCarbYum.com's entire liability to you in respect of any Service, whether direct or indirect, exceed the fees paid by you towards such Service in the previous twelve (12) months.
Indemnification
You agree to indemnify, defend, and hold harmless Low Carb Yum and its third party service providers from and against any claim, demand, loss, damage, cost, or liability (including reasonable attorneys' fees) arising out of or relating to:
your use or misuse of the Services;
your connection to the Services;
your breach or alleged breach of this Agreement; or
your violation of any rights (including intellectual property rights) of a third party.
Changes to Services
We reserve the right at any time (and from time to time) to modify, suspend, or discontinue providing the Services or any part thereof with or without notice. We will not be liable to you or to any third party for any modification, suspension or discontinuance of the Services.
Amendments
We may amend, modify, change, add or remove portions of this Agreement or any Guidelines at any time without notice to you by posting a revised version on lowcarbyum.com or elsewhere on the Site. The revised version will be effective at the time we post it. Your continued use of the Services after posting of the changes constitutes your binding acceptance of such changes.
Term and Termination
You may terminate your account and end your use of the Services at any time and for any or no reason. Low Carb Yuym has the right (at its sole discretion) for any reason to (i) delete, disable or deactivate your account, block your email or IP address, or otherwise terminate your access to or use of the Services, (ii) remove and discard any Content within any account or anywhere on the Site or (iii) shut down a subscription, with or without notice, and with no liability of any kind to you.
If you terminate your account, we will have no obligation to refund you any fees you may have paid except as may be required by applicable law. Upon deactivating your account, this Agreement terminates and your access rights to the Site and any Services immediately cease to exist. Low Carb Yum's rights survive the termination of this Agreement. Law and Arbitration
This Agreement shall be governed by the laws of the State of Connecticut without giving effect to any principles that may provide the application of the law of another jurisdiction. Any controversy or claim arising out of or relating to this Agreement shall be settled by binding arbitration in accordance with the commercial arbitration rules of the American Arbitration Association. Any such controversy or claim shall be arbitrated on an individual basis, and shall not be consolidated in any arbitration with any claim or controversy of any other party. The decision of the arbitrator shall be final and unappealable. The arbitration shall be conducted in Connecticut and judgment on the arbitration award may be entered into any court having jurisdiction thereof. Notwithstanding the foregoing, we may seek injunctive or other equitable relief to protect our intellectual property rights in any court of competent jurisdiction.
General
The failure of Low Carb Yum to exercise or enforce any right or provision of this Agreement does not constitute a waiver of such right or provision. If any provision of this Agreement is found by a court of competent jurisdiction to be invalid, the parties nevertheless agree that the court should try to give effect to the parties' intentions as reflected in the provision, and the other provisions of this Agreement remain in full force and effect. Low Carb Yum may assign this Agreement in whole or in part in its sole discretion without your consent and without notice. This Agreement constitutes the entire agreement between you and Low Carb Yum and governs your use of the Services, superseding any prior agreements (whether written or oral) between you and Low Carb Yum regarding the subject matter hereof. Nothing in this Agreement shall prevent us from complying with the law and applicable regulations.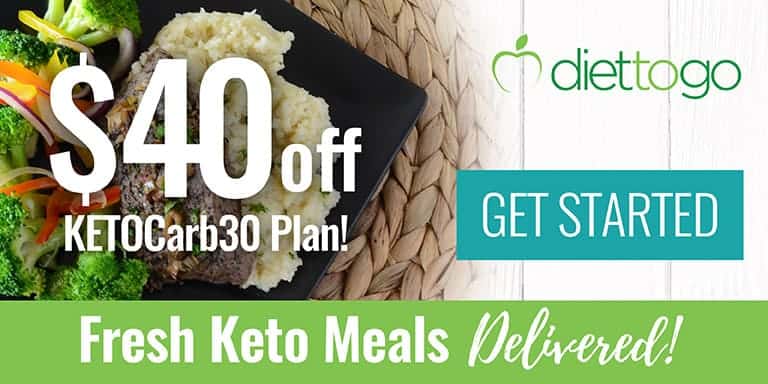 Questions about this Terms of Service shall be submitted here.