This post may be sponsored or contain affiliate links. We may earn money from purchases made through links mentioned in this post, but all opinions are our own. We are a participant in the Amazon Services LLC Associates Program, an affiliate advertising program designed to provide a means for us to earn fees by linking to Amazon.com and affiliates sites.
Have you tried pressure cooker hard boiled eggs? It's super easy to do and comes out perfect every time from soft to hard set.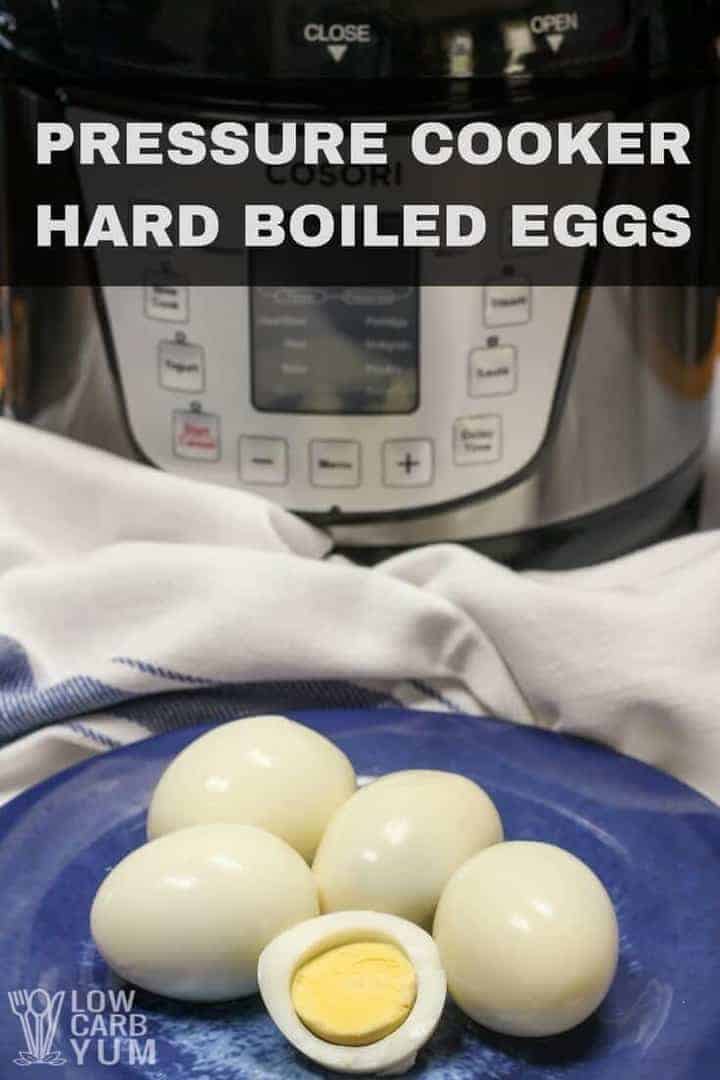 Do you own an electric pressure cooker? They have become very popular in recent year. Although I've had mine for about a year now, I don't use it nearly as much as I should.
One of the reasons I don't use it that much is because I have to grab it out of the pantry closet each time. It's a 6 quart size and a bit bulky so I store it out of the way when I'm not using it.
I especially find it a pain to lug out for simple things like making pressure cooker hard boiled eggs. That's why I love the smaller Cosori 2-quart electric pressure cooker. It's small enough to sit on the counter for every day use.
Another great thing about the design of the Corori is that it will hold the lid in place after you open it if you want. That really comes in handy so you don't have to remove it completely and set it down somewhere.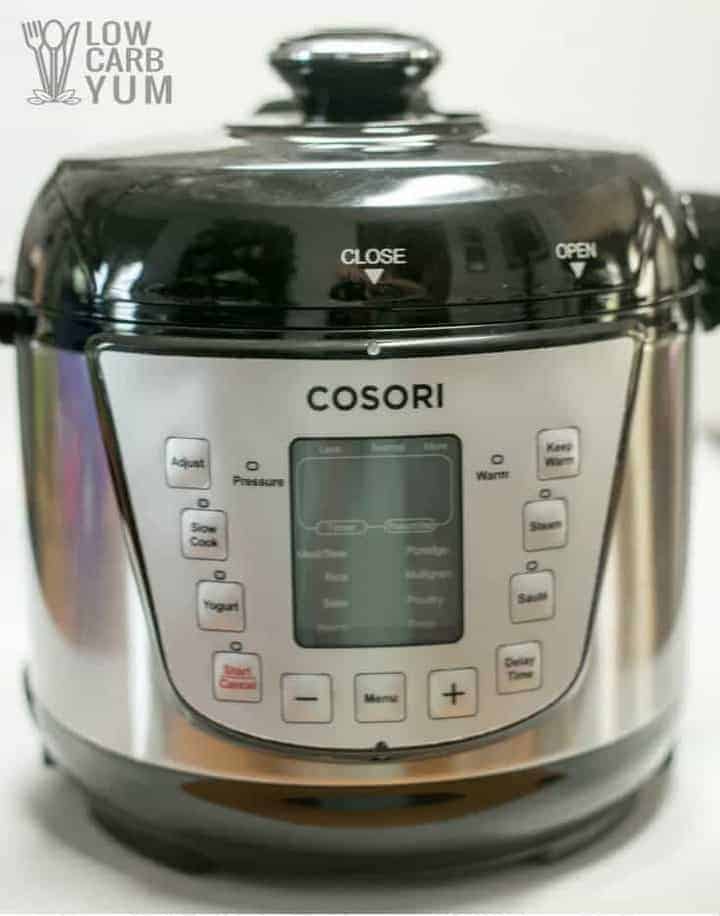 I wanted to become more familiar with this mini pressure cooker. So, I tested it out with some pressure cooker hard boiled eggs.
When making hard boiled eggs in my larger electric pressure cooker, I use the method from This Old Gal. However, this time, I followed the procedure provided in the included recipe booklet.
The biggest difference is that with the recipe from This Old Gal, the cook time is less and the pressure is released naturally. With the recipe provided with the 2-quart Cosori mini pressure cooker, the cook time is longer and the pressure is released quickly by opening the valve.
There's also guidance in the recipe booklet for setting the steam time for the pressure cooker hard boiled eggs. If you like them to be softer set, you simply reduce the time they steam under pressure.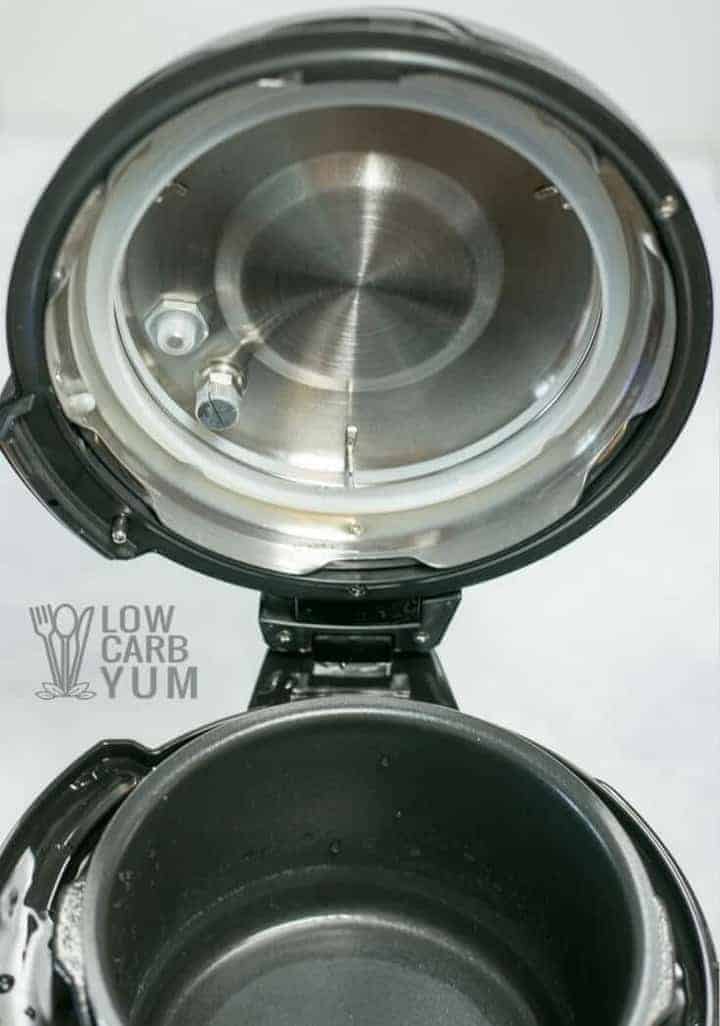 There's only one thing I dislike about this mini pressure cooker. I'm not a fan of the non-stick liner. I prefer the standard stainless steel version. Hopefully, Cosori will come out with a stainless steel option for this smaller electric pressure cooker soon.
If you are only cooking for 1-3 people, the Cosori 2-quart pressure cooker is a great option to the standard 6-quart size. It does everything that the larger sized ones do: pressure cook, steam, slow cook, cook rice, sauté, and keep warm. You can even can, make yogurt, and bake with it!
Definitely give this mini pressure cooker a look if you want an all-in-one appliance that won't take up a lot of counter space. For more information and to read user reviews, view the product page on Amazon.
And, be sure to check out my video on how to hard boil eggs in the mini Cosori pressure cooker!
How to Make Hard Boiled Eggs in the Pressure Cooker Video
Pressure Cooker Hard Boiled Eggs Recipe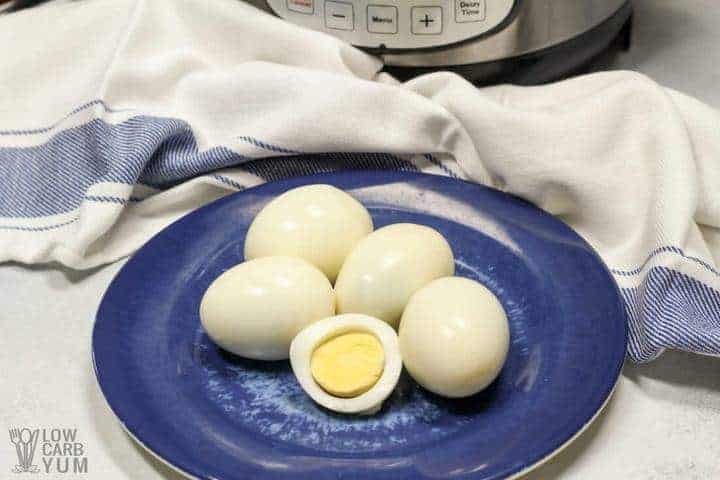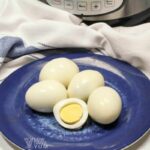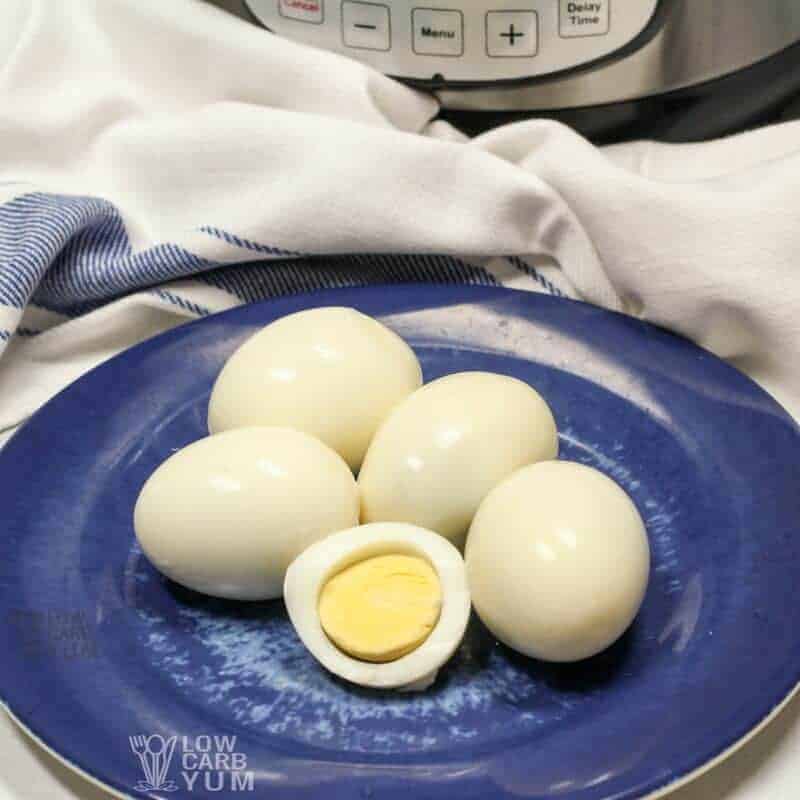 Using an electric pressure cooker to hard boil eggs is super easy to do. And, they come out perfect every time from soft to hard set.
Ingredients
1

cup

water

2

pinches

salt

5

eggs
Instructions
Place rack in pressure cooker. Add in water and salt.


Place eggs on rack. Close lid.


Set steam setting to desired cook time (13 minutes is good for full set hard boiled - cut time back for less cooked).


Immediately release pressure after cook time and open lid.


Place cooked eggs in ice bath for1-2 minutes.


Peel eggs under running cold water.

Related Posts