This post may contain affiliate links which won't change your price but will share some commission.
Full Disclosure
A sugar free chocolate recipe made with stevia. It contains no added sugar alcohol. It uses natural sweeteners along with cocoa butter and unsweetened cocoa.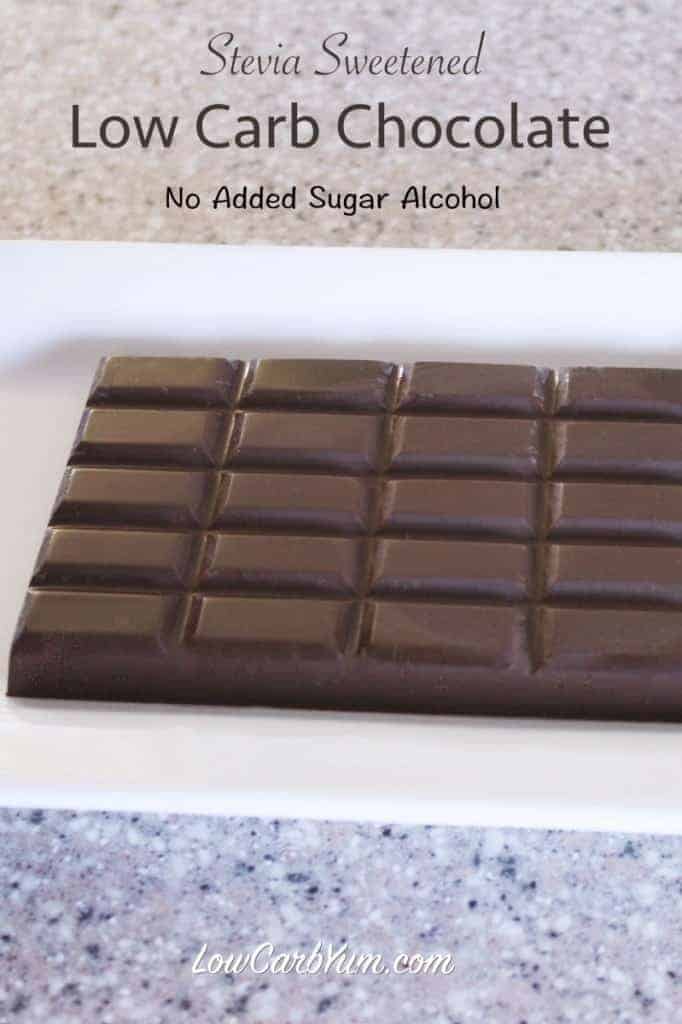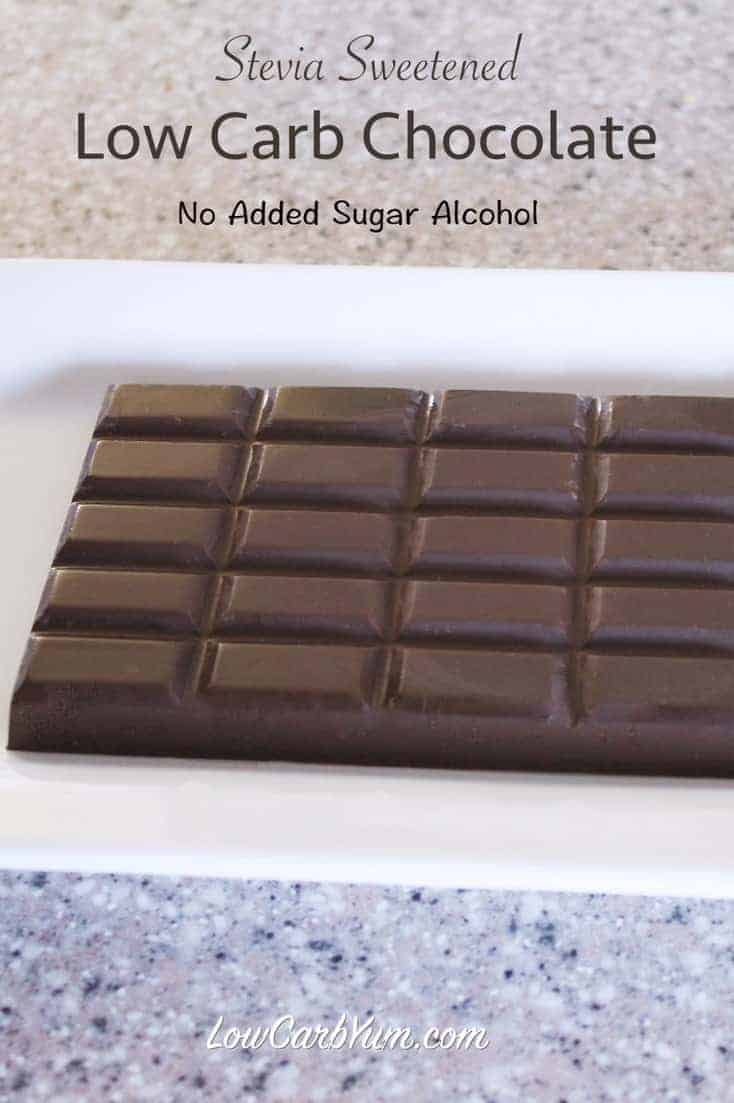 Although I have another recipe for homemade low carb chocolate bars made with stevia that I've used for several years, this new recipe has about the same net carbs. But is also has much more fiber.
I omitted the need for an unsweetened chocolate bar and used unsweetened cocoa with additional cocoa butter instead. And, this new sugar free chocolate recipe with stevia has no added sugar alcohol. There are some folks who are sensitive to all sugar alcohols, including erythritol, so it's nice to have some options for them.
I find that stevia by itself does not taste as good as when it is mixed with another low carb sweetener. That's why most stevia sold is blended with the sugar alcohol erythritol.
Stevia is also much easier to measure and use as a sugar replacement when bulked up with another sweetener like erythritol. However, I find that erythritol often forms insoluble crystals in chocolate that can make a chocolate bar texture crunchy when it should be smooth and silky.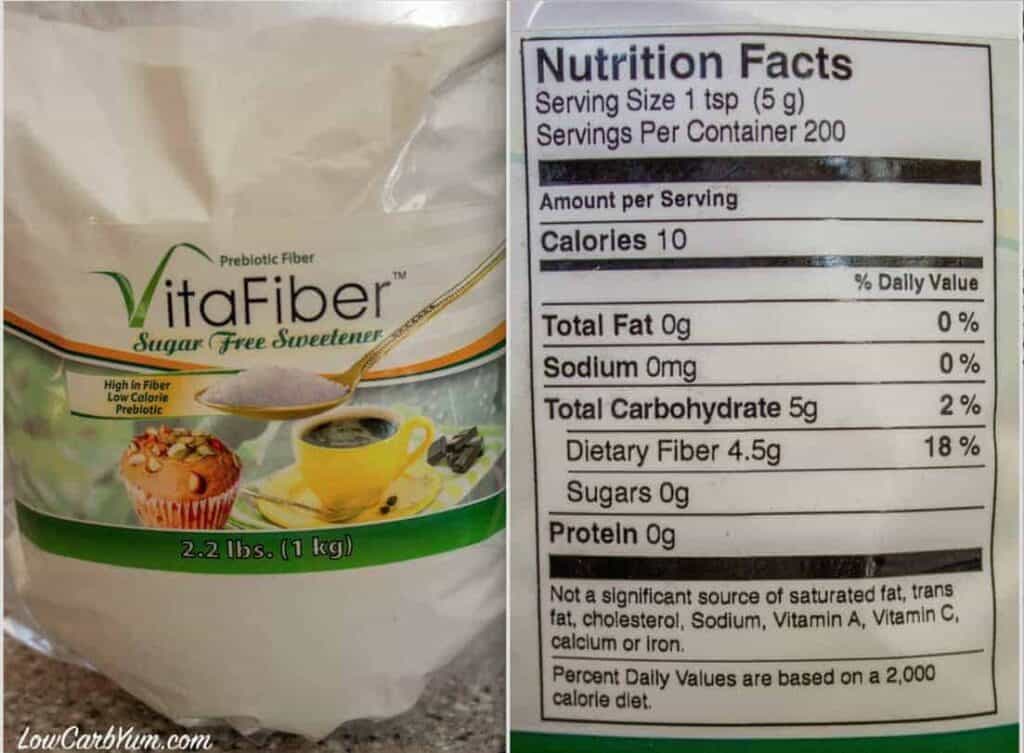 My new sweetener of choice to blend with stevia for my sugar free chocolate recipe is VitaFiber powder or inulin. Neither of these will form crystals like erythritol so the chocolate remains smooth as it should be. I discovered VitaFiber while reading the Low Carb Friends Forum and decided to give it a try.
UPDATE: After researching whether IMO is good or bad with more recent information, I no longer recommend using VitaFiber except in occasional small quantities.
As stated on the label, VitaFiber is a sugar-free, low calorie soluble dietary fiber and prebiotic with a mild sweet pleasant taste. It is a mixture of short-chain carbohydrates called IMO (isomalto-oligosaccharides), which is enzymatically produced from starch.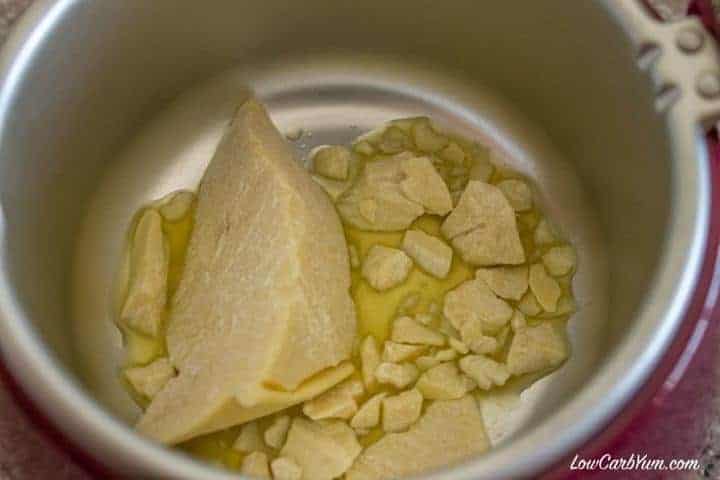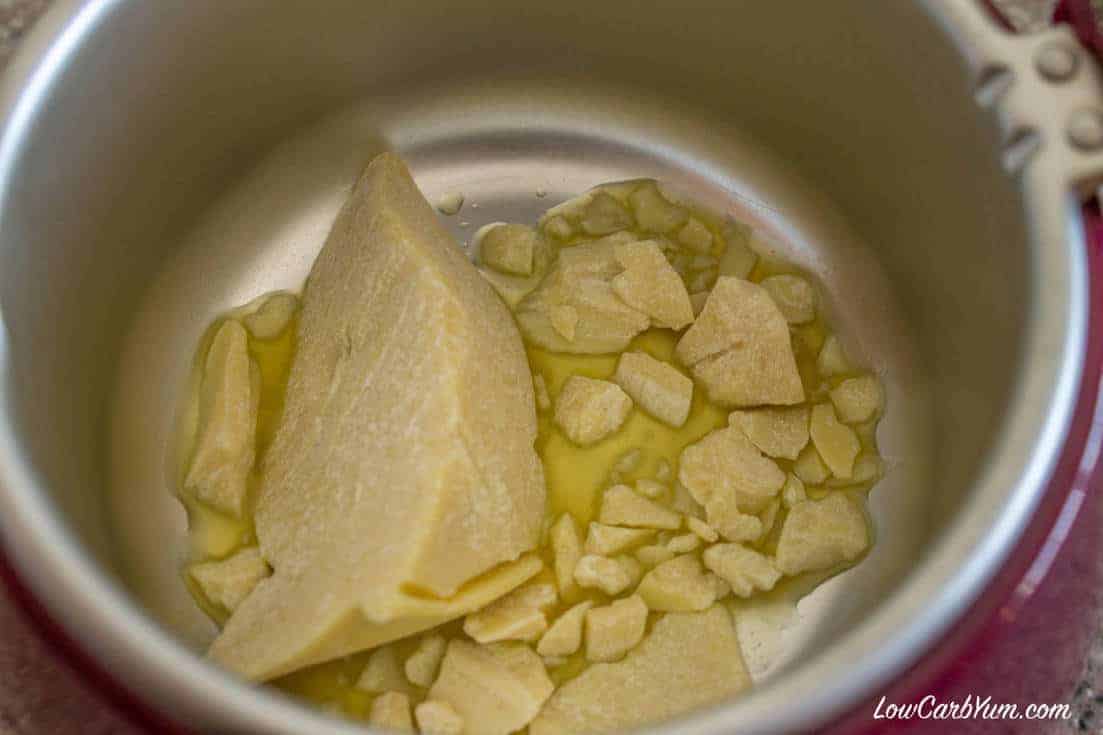 IMO received FDA GRAS (Generally Recognized as Safe) in 2009 and has been used as an ingredient in all sorts of produces sold in the USA since then. Chances are, you've probably already been consuming this product without knowing it.
This fiber sweetener is used in a lot of low carb products like chocolate bars, protein powder, and protein bars. I checked the label on my Double Chocolate Designer Whey Protein Powder jar and sure enough, isomalto-oligosaccharide (aka VitaFiber) is listed as an ingredient. However, it's unclear if it's safe to use for a low carb diet.
To make this smooth low carb chocolate bar, you'll need to have food grade cocoa butter which is the required base for all chocolate bars. I've seen it sold in jars, but breaking it up can sometimes be difficult when it's a solid piece formed in a jar. I like to buy it in a bag that contains various size pieces of cocoa butter.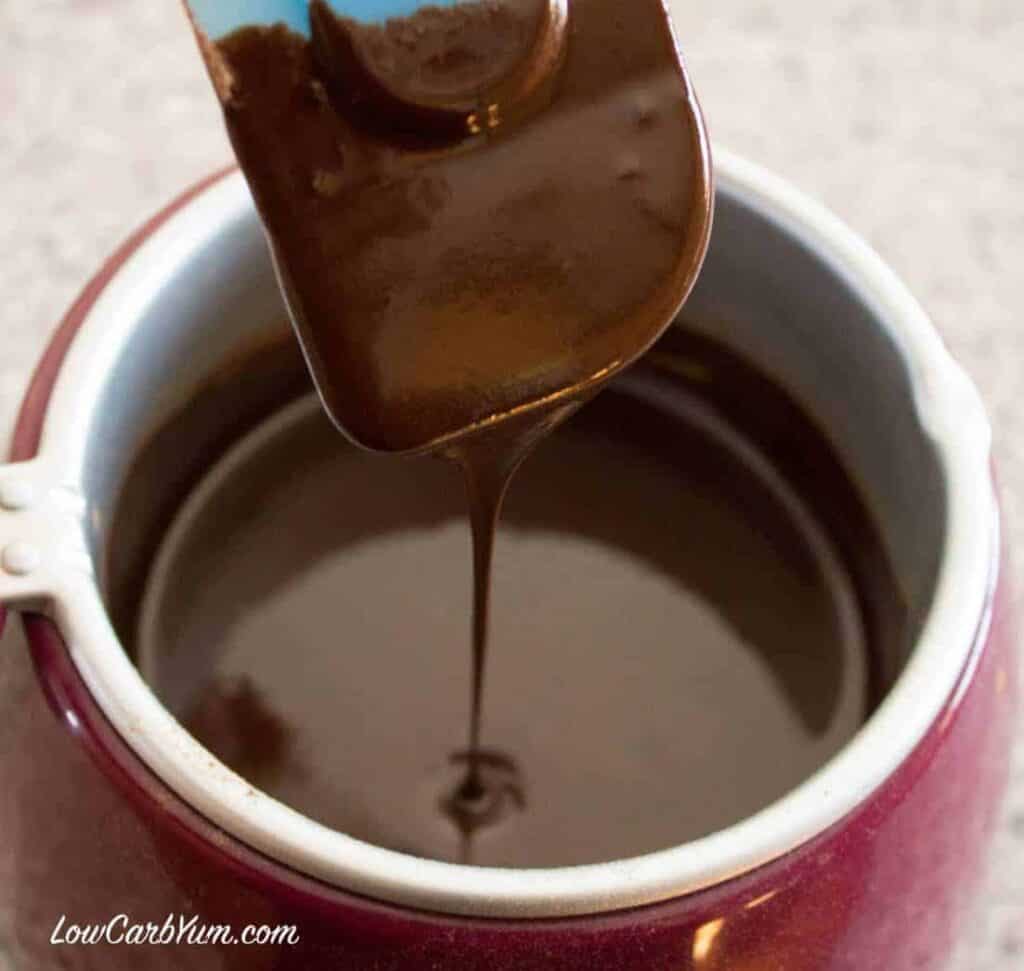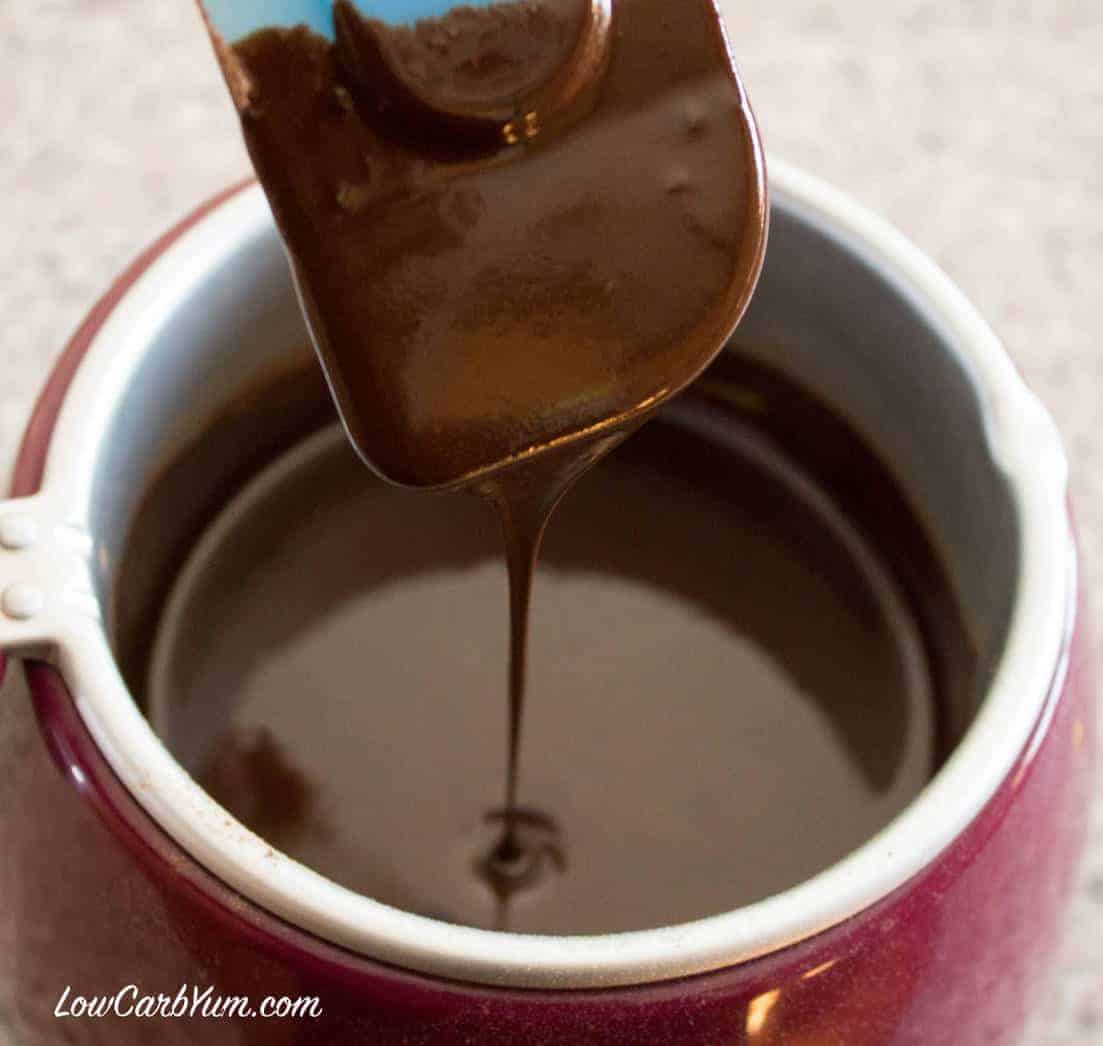 After adding the unsweetened cocoa, stevia extract, and fiber sweetener to the melted cocoa butter, the melted mixture remained smooth. Usually, after adding stevia with erythritol, the mixture becomes gritty because the erythritol does not blend in, even with using powdered erythritol.
By using a fiber based bulk sweetener, this sugar free chocolate recipe results in a much smoother product. And, you don't have to worry about having the undissolved granular sweetener.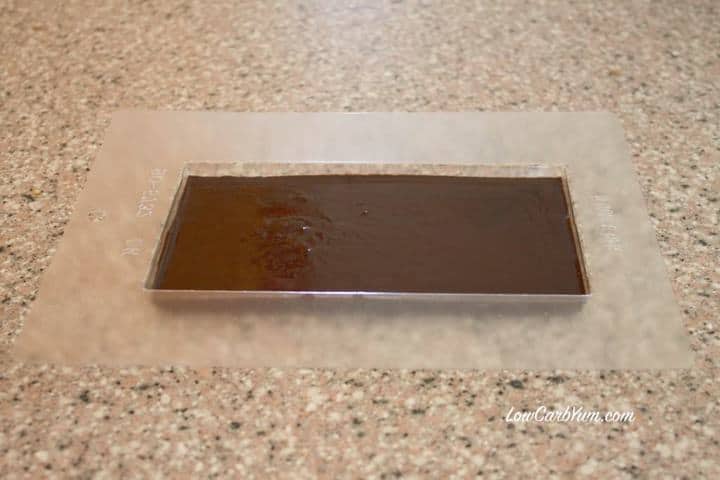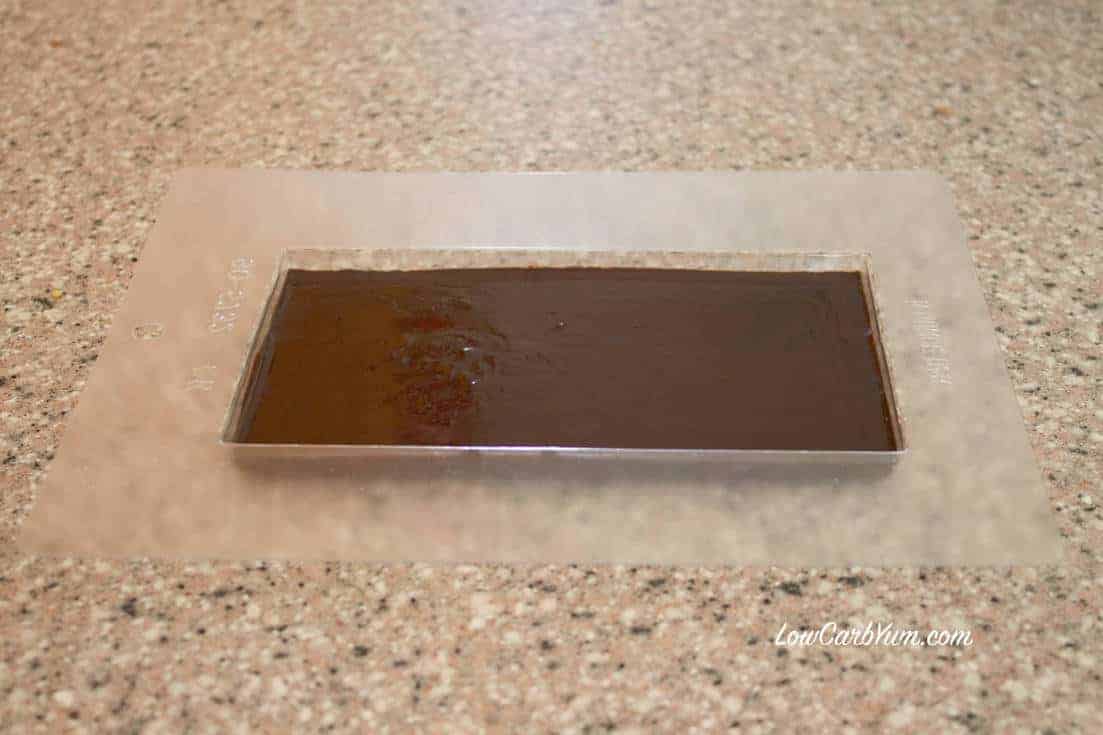 I added vanilla extract just before pouring into the chocolate bar mold. I noticed that the extract did cause the mix to thicken a bit. To remedy this, I'm going to try using a vanilla powder next time instead of the liquid extract.
This is definitely the smoothest low carb chocolate I have made to date and the taste is wonderful. It's great to be able to indulge in chocolate on a low carb diet.

Sugar Free Chocolate Recipe Made with Stevia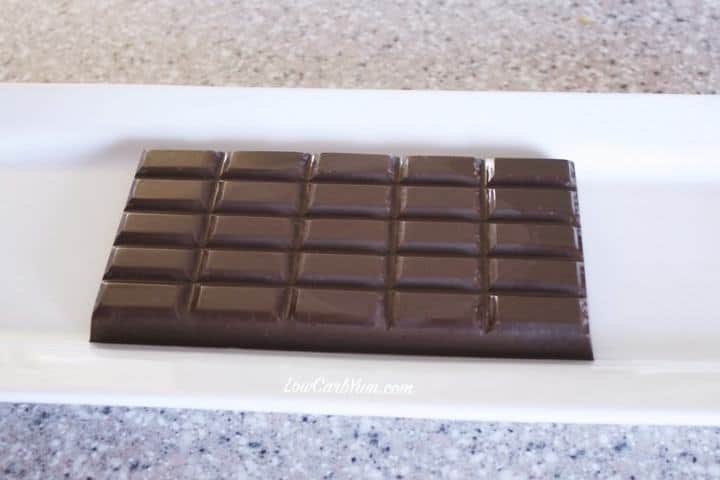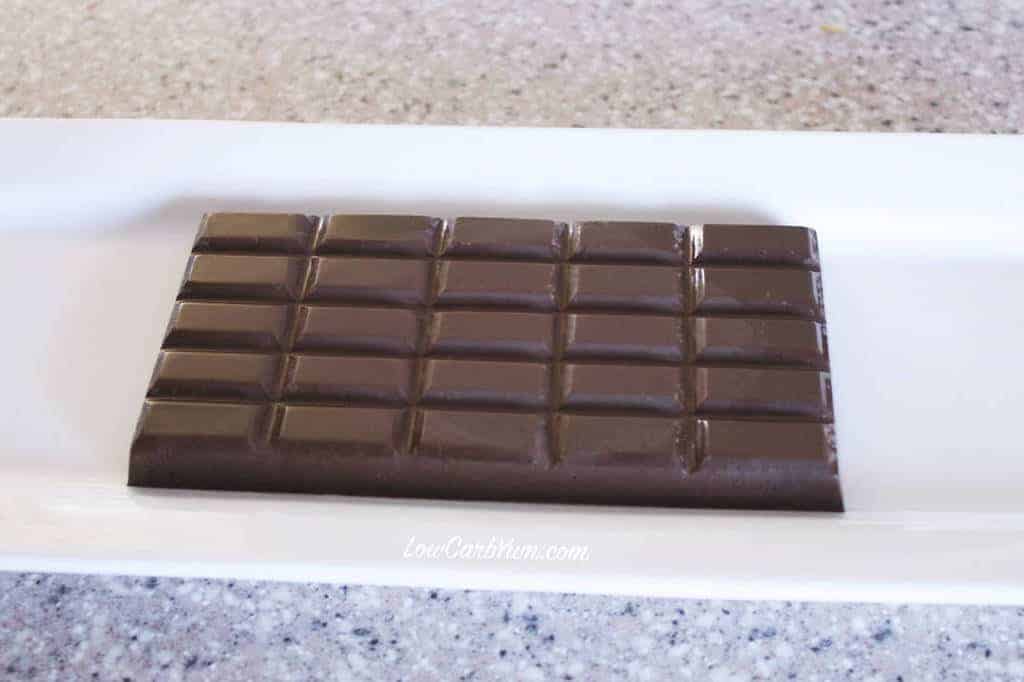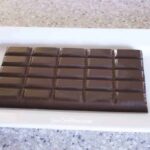 Sugar-Free Chocolate Bars with Stevia
These homemade sugar-free chocolate bars with stevia have no added sugar alcohol. This recipe adds natural sweeteners to cocoa butter and unsweetened cocoa.
Instructions
Stir in cocoa powder and sweetener(s).

Keep on heat until dry ingredients have been fully incorporated.

Remove from heat and stir in vanilla extract.

Pour into chocolate bar molds.
Recipe Notes
*To make without VitaFiber or Inulin sweetener, slowly increase stevia extract to about 1/2 teaspoon testing to make sure you don't add too much. Using only stevia also lowers net carbs to 2g and calories to 140.
Makes 8 servings
170 calories, 14.7g fat, 0g sodium, 21g total carbs, 17.5g fiber, 3.5g net carbs, 2g protein
Nutrition Facts
Sugar-Free Chocolate Bars with Stevia
Amount Per Serving
Calories 170
Calories from Fat 132
% Daily Value*
Total Fat 14.7g 23%
Total Carbohydrates 21g 7%
Protein 2g 4%
* Percent Daily Values are based on a 2000 calorie diet.
Related Posts