These low carb carrot cake muffins with cream cheese filling are super delicious. They are like having cheesecake surrounded by a gluten free carrot cake.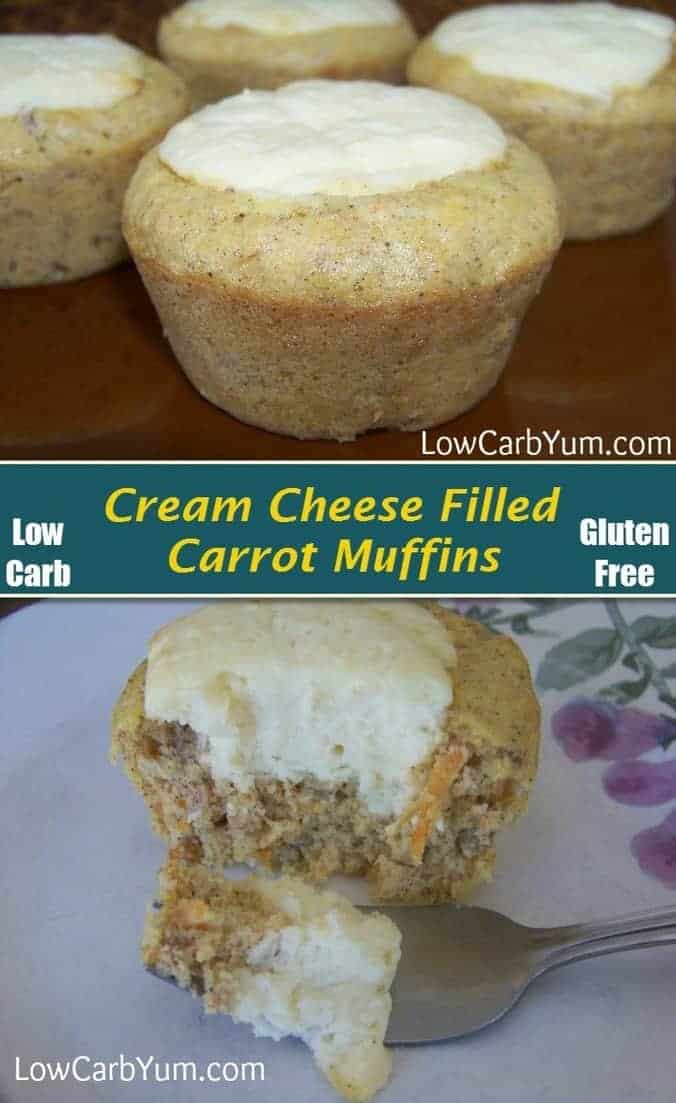 I bought a small bag of organic carrots because I was planning to make a low carb carrot cake this weekend. However, I really wasn't in the mood to make a cake.
I still wanted to bake something sweet with the carrots so I opted to make some carrot cake muffins with cream cheese filling. Since I had bought some cream cheese to use as cake frosting, I thought I'd try filling the carrot muffins with a cream cheese filling similar to what I had done when I made the Pumpkin Cheese Bread.
The Oat Fiber Buttermilk Pancakes that I had just made came out perfect using a blend of almond flour and oat fiber so I thought I'd try using the same flour substitute in the carrot muffins. The flour blend worked out great for the muffins as they were just like flour muffins in texture.
FREE eBook!
​LOW CARB TIPS and TRICKS
Subscribe now to receive your free copy of Low Carb Tips and Tricks which includes 20 easy to prepare recipes. Plus, get access to the weekly newsletter and special offers only for subscribers!
If I were going to make a carrot cake, I would have to tweak this batter to make it sweet and moist. For muffins, the batter was fine, especially with the sweet cream cheese filling. The oat fiber can probably be replaced with about 3 Tablespoons of coconut flour. If I were to use coconut flour instead, an extra egg may be necessary as a bit more liquid may be required.
Overall, I was pleased with how these turned out. The carrot cake muffins with cream cheese filling were a great "grab and go" low carb snack for me.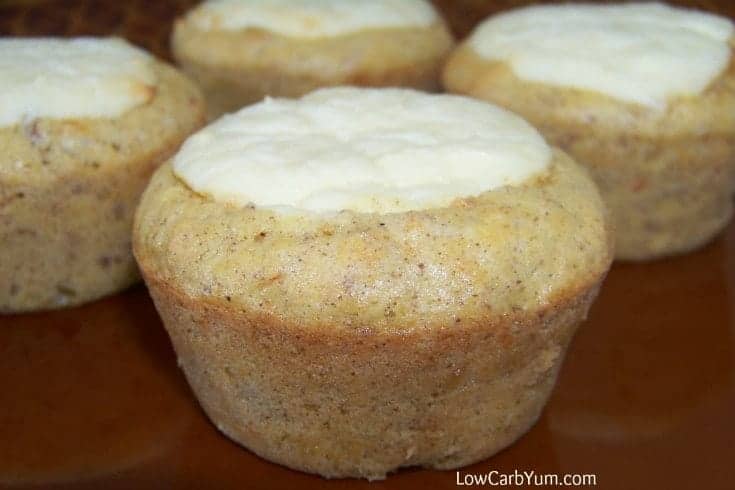 Here is how the pan of muffins looked before placing in the oven: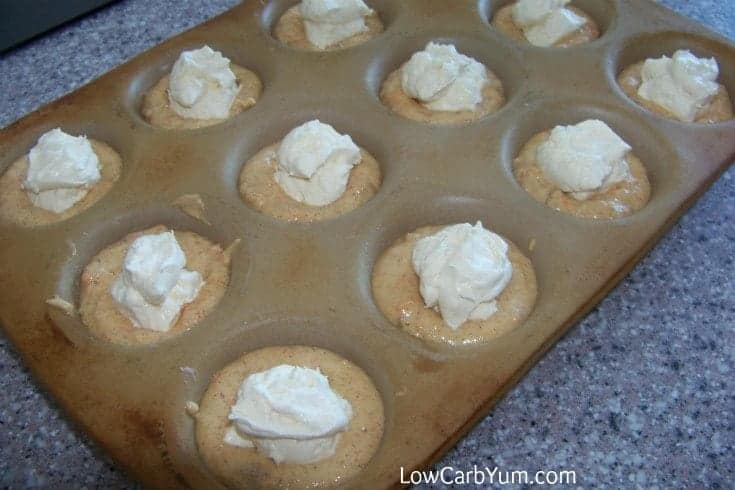 I hope that you enjoy these as much as I did.
Low Carb Gluten Free Carrot Cake Muffins with Cream Cheese Filling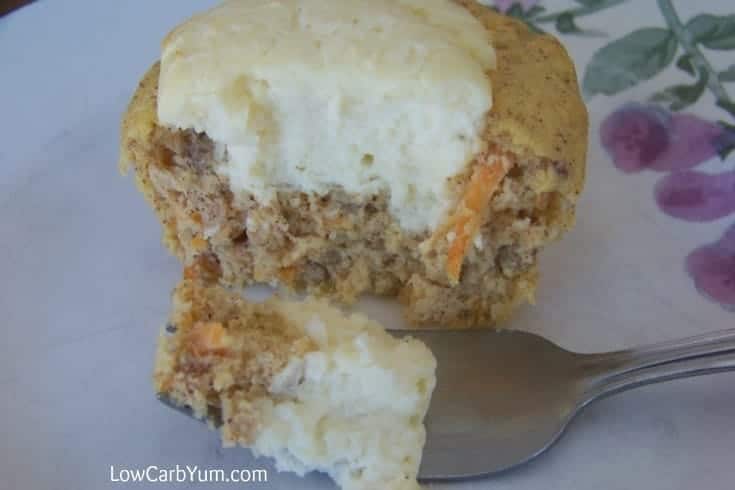 Cream Cheese Filled Carrot Muffins
Author:
Lisa | Low Carb Yum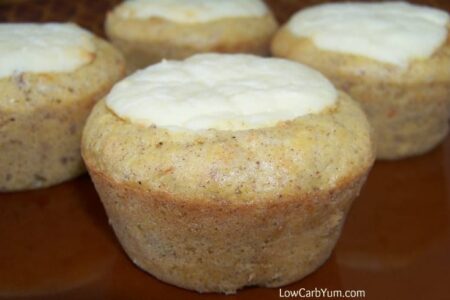 These low carb carrot muffins are loaded with a yummy sweetened cream cheese filling. The gluten free muffins are like cheesecake surrounded by carrot cake.
Ingredients
4 eggs, separated
1 teaspoon cream of tartar
¼ cup powdered Swerve
¼ teaspoon stevia extract powder
½ cup almond flour
½ cup oat fiber
¾ cup carrots
½ teaspoon baking powder
¼ cup almond milk
¼ cup oil
1 teaspoon allspice
1 teaspoon cinnamon
¼ cup chopped pecans
Filling:
Instructions
Beat egg whites and cream of tartar until stiff peaks form.
In separate bowl, mix egg yolks, erythritol, stevia, almond flour, oat fiber, almond milk, oil, allspice, cinnamon and carrot until well combined.
Gently fold in egg whites and pecans.
Pour batter evenly into well greased 12 muffin pan.
Filling:
Beat cream cheese with egg, coconut flour, ¼ c. erythritol, ¼ t. stevia, and ½ tsp. vanilla until well blended.
Place a couple heaping teaspoons over each muffin.
Bake at 350ºF for 20-25 minutes or until muffin is set.
Notes
Makes 12 muffins

Net carbs per muffin: 3g
Related Posts