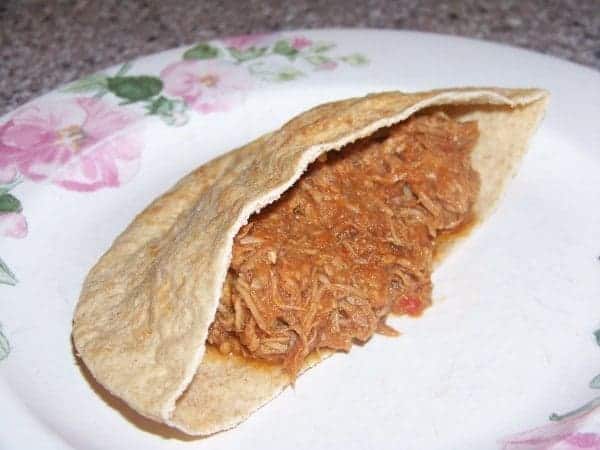 Pulled pork sandwiches are a favorite of mine, but the added carbs in the bread is usually something I avoid. However, there are some brands that add minimal carbs like Joseph's Flax, Oat Bran & Whole Wheat Pita Bread.
The package states that each pita is only 4 g net carbs. So, a pulled pork sandwich in this pita bread would give you less than 8g of carbs. Since I only use half the pita, the carb count lowers to less than 6g.
That's not bad for a lunch sandwich because there's even enough room to fit in a side salad along with the sandwich for a total carb of less than 10g for the whole meal.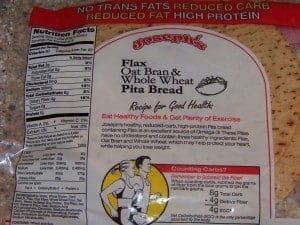 FREE eBook!
​LOW CARB TIPS and TRICKS
Subscribe now to receive your free copy of Low Carb Tips and Tricks which includes 20 easy to prepare recipes. Plus, get access to the weekly newsletter and special offers only for subscribers!
It's always a good idea to include high fiber in your diet and the Joseph's low carb pita bread adds it nicely. The taste of the pita is not grainy like a lot of high fiber bread.
The texture is very similar to regular white bread pitas. A low carb tortilla could also be used to make the sandwich if you want more of a wrap style.
Low Carb Pulled Pork Sandwich
Pulled pork by itself is low carb, but the added sauce typically contains sugar. This low carb pulled pork sandwich uses a sauce sweetened with stevia.
Ingredients
2 Tablespoons dry minced onion
6 garlic cloves, chopped
2 chili peppers, chopped
2 teaspoons chile powder
3 tablespoon tomato paste
1 teaspoon ground mustard
¾ cup white vinegar
1 teaspoon paprika
2 teaspoons Worcestershire sauce
¼ teaspoon stevia extract
1 teaspoon blackstrap molasses
2 Tablespoons liquid smoke
1 bay leaf
1 teaspoon salt
4 lbs. of pork butt shoulder roast, trimmed of excess fat
Instructions
Mix all sauce ingredients (everything except the bay leaf and the pork roast) until smooth. If you have extra time, marinate the pork in the sauce overnight or for several hours before cooking. Place pork into a large pot and cover with sauce. Add bay leaf, and about 1 quart water. Bring mixture to a boil and simmer, covered, turning frequently, for 2 hours or until the meat pulls apart easily with a fork.
Remove from heat and cool pork in the sauce. After meat cools, remove it from the sauce and shred it into small pieces. Set aside. Reduce the sauce by about two thirds. Add the shredded pork back to the sauce. Add additional salt, if desired. Remove bay leaf before serving.
Notes
Makes about 10 servings

Carbs per serving: 3.2g
Related Posts