This post may be sponsored or contain affiliate links, but all opinions are our own. We are a participant in the Amazon Services LLC Associates Program, an affiliate advertising program designed to provide a means for us to earn fees by linking to Amazon.com and affiliates sites.
Making low carb frozen treats at home is easy with an ice cream maker. This is a basic sugar free coconut ice cream with unsweetened coconut mixed in.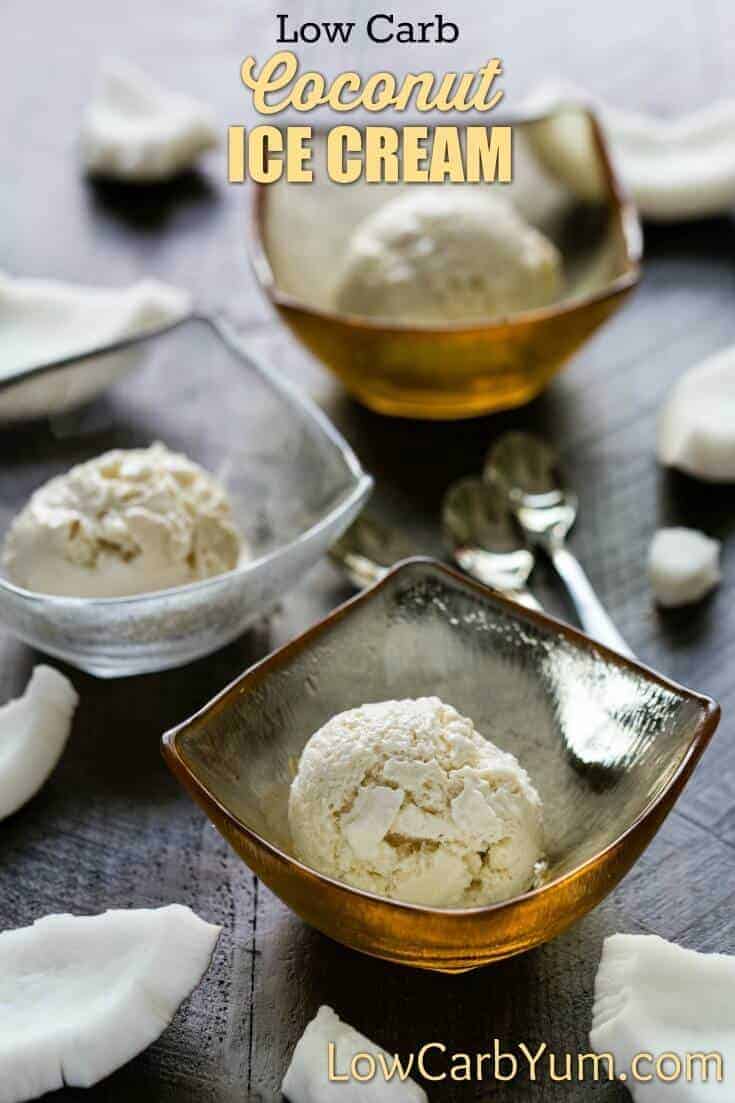 Although I have an ice cream maker, I don't use this machine as often as I should. It's just too easy to buy low carb ice cream at a local store.
However, the flavors available are very limited. And, I usually settle for plain vanilla as the chocolate typically tastes bad with the added Splenda.
There are a few gourmet ice cream shops near us that sell low carb flavors. But these are seasonal places that are only open during the warmer weather and they are very expensive.
The sugar free flavors offered are typically just vanilla, chocolate and strawberry. But, they are working to expand the variety. I'm really surprised more companies haven't tapped into the low carb ice cream market.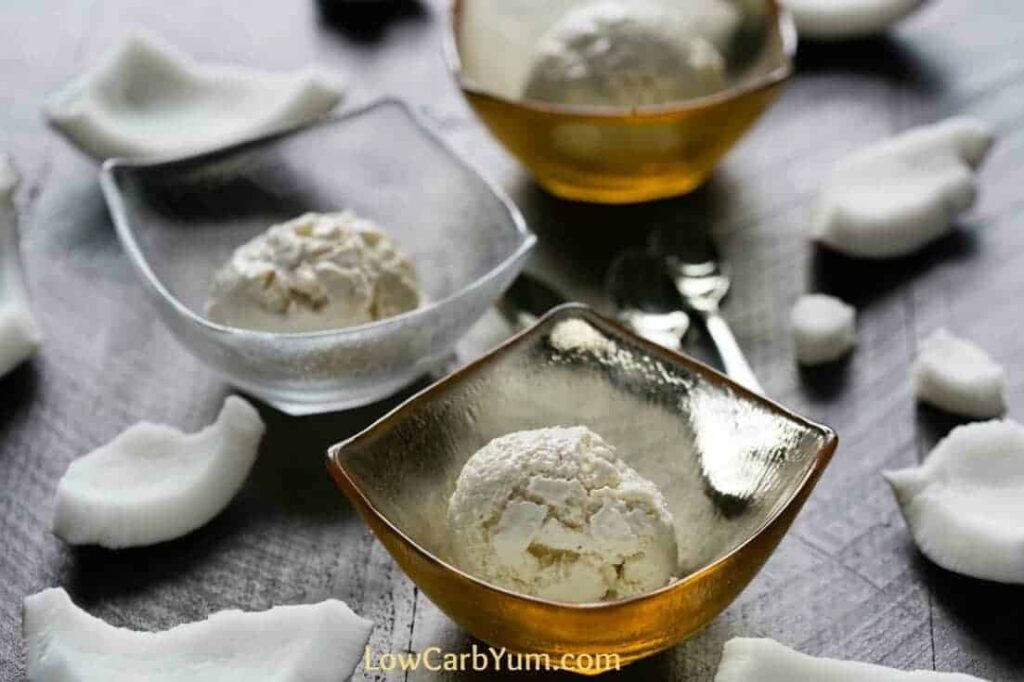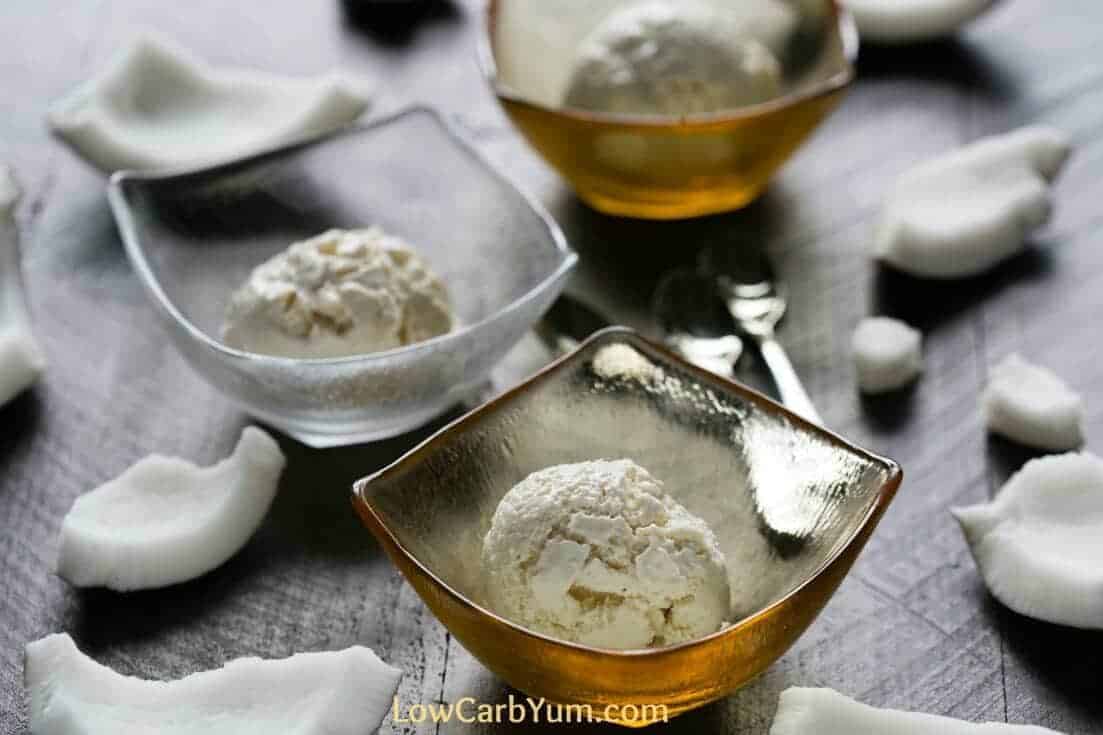 Making homemade ice cream is really easy when using an ice cream maker machine. The only thing is that you have to prepare for it by placing the freezer bowl in the freezer a few days prior so that the gel inside is frozen.
Getting bored of the regular vanilla ice cream, I got the ice cream maker machine out of storage and thought of a good flavor to try. Sugar free coconut ice cream is something that is hard to find.
Locally, I've only seen it served in a Chinese restaurant. And, you may as well forget about finding any sold in a local grocery store.
I have heard that So Delicious has a vanilla frozen dessert made with coconut milk. And, they do offer a sugar free version as shown here.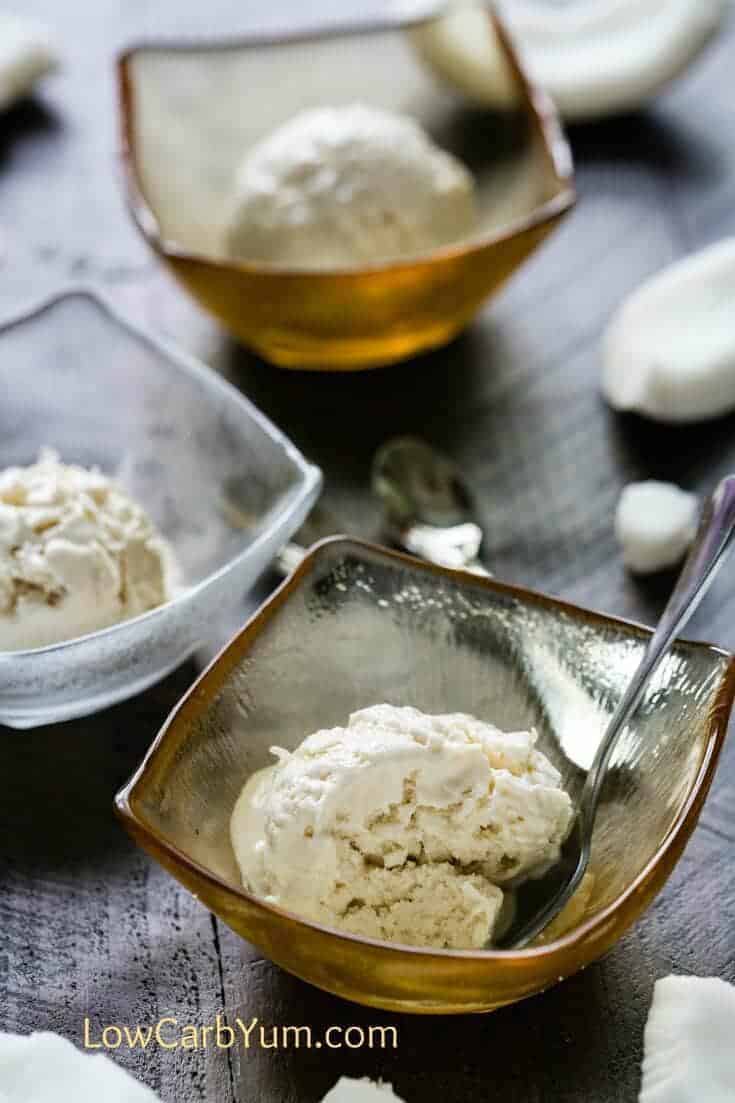 I still had some homemade hot fudge sauce left over, so this is going to make a great low carb sugar free coconut ice cream sundae. Maybe I'll add some chopped almonds for an Almond Joy sundae.
Since I've been trying to cut back on dairy, I'll be making this recipe using coconut cream next time. Plus, using it instead of heavy cream will really up the flavor.
Low Carb Sugar Free Coconut Ice Cream – Sugar Free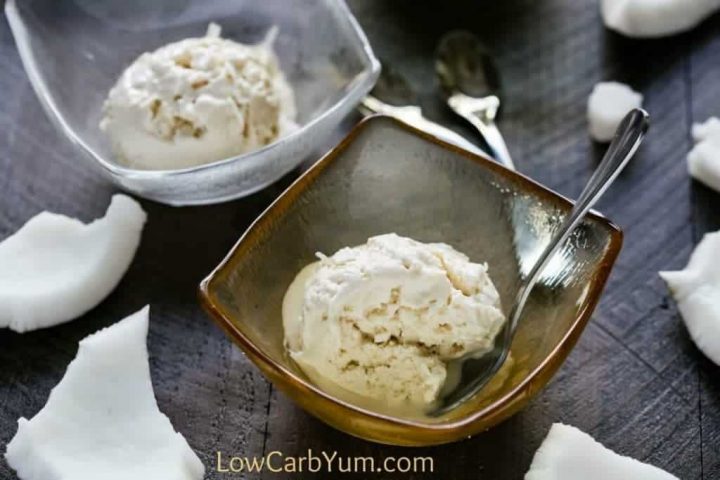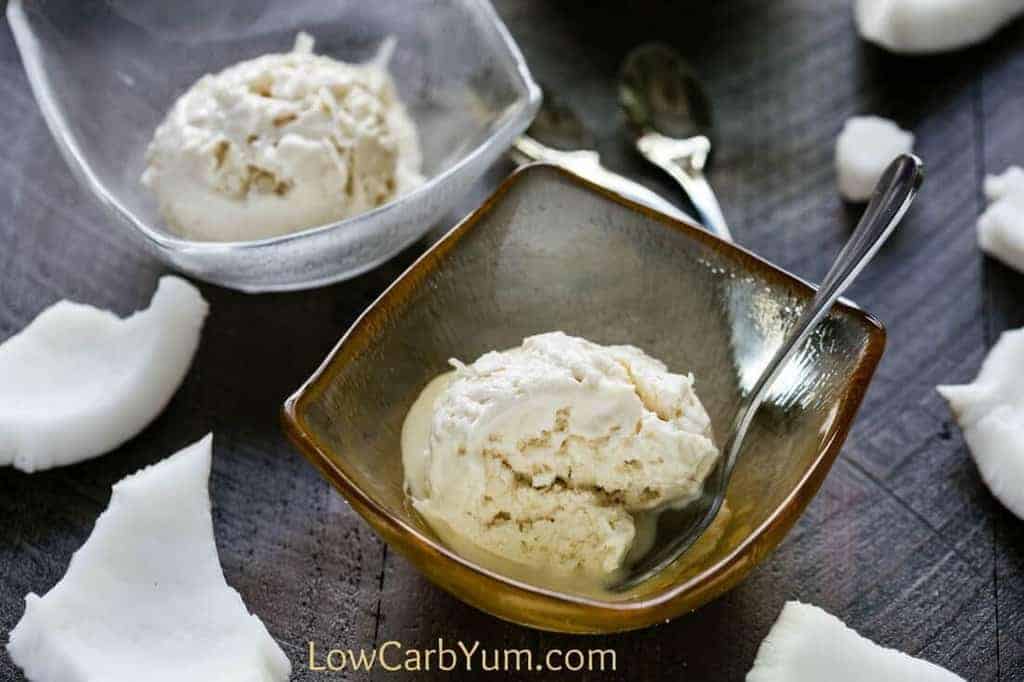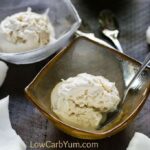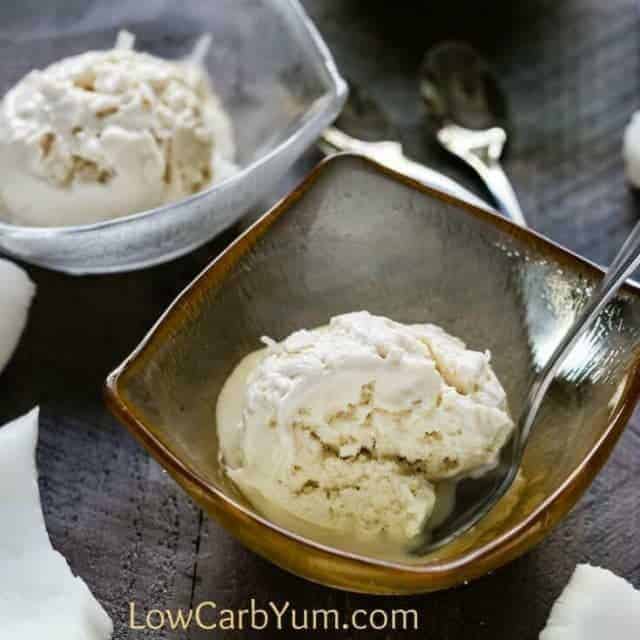 Coconut Ice Cream - Sugar Free
Making low carb frozen treats at home is easy with the help of an ice cream maker. This is a basic coconut flavor with unsweetened coconut mixed in.
Instructions
Blend all ingredients together with an electric mixer.

Pour into ice cream maker and freeze per manufacturer directions.

Store in a covered container in freezer.
Recipe Notes
Makes 8 servings
Net carbs per serving: 3.5g
Related Posts