This low carb and sugar free chocolate covered candy recipe is simple to make. Simply make the buttercream filling, chill, then dip into chocolate.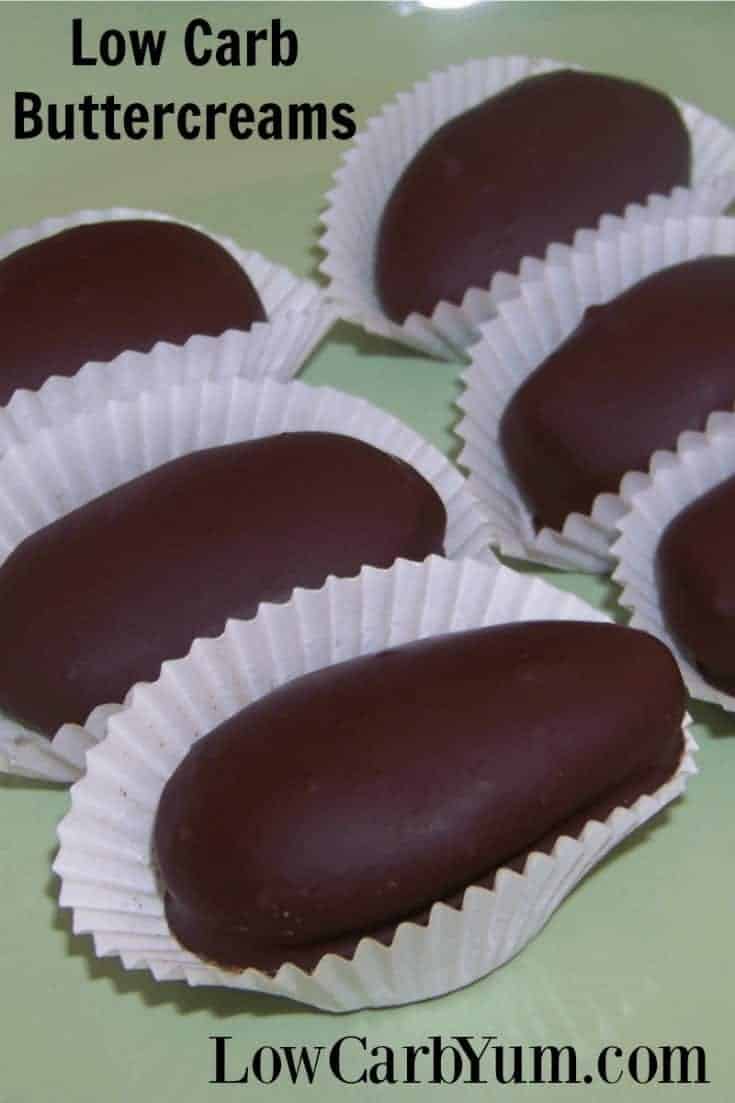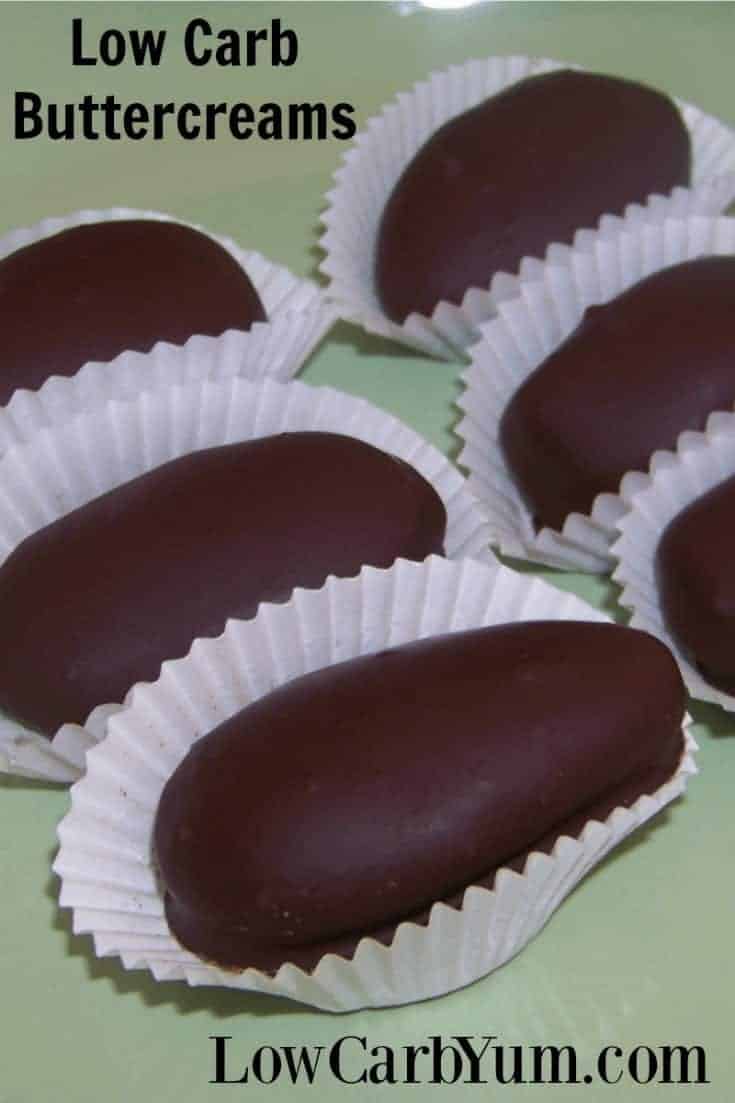 After making the Almond Joy candy bars, I thought I should make another batch without almonds. And, I wanted make them in egg shapes for Easter.
Although that was a good idea, I ended up trying a new recipe for homemade Easter candy. I modified the Land O'Lakes buttercreams recipe slightly by using a low carb substitute for powdered sugar and using a low carb chocolate coating.
This chocolate covered candy uses the same chocolate as the Almond Joy bars. The results? OMG! These are the best low carb chocolates I have ever made. I can't wait to try other flavors.
FREE eBook!
​LOW CARB TIPS and TRICKS
Subscribe now to receive your free copy of Low Carb Tips and Tricks which includes 20 easy to prepare recipes. Plus, get access to the weekly newsletter and special offers only for subscribers!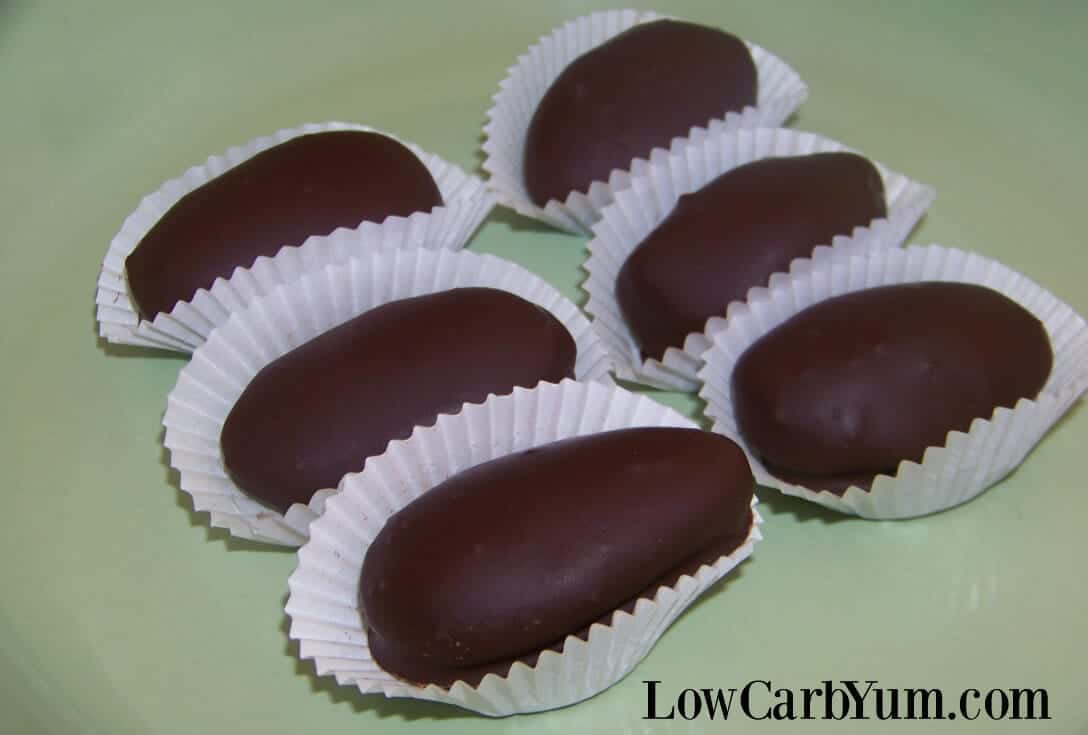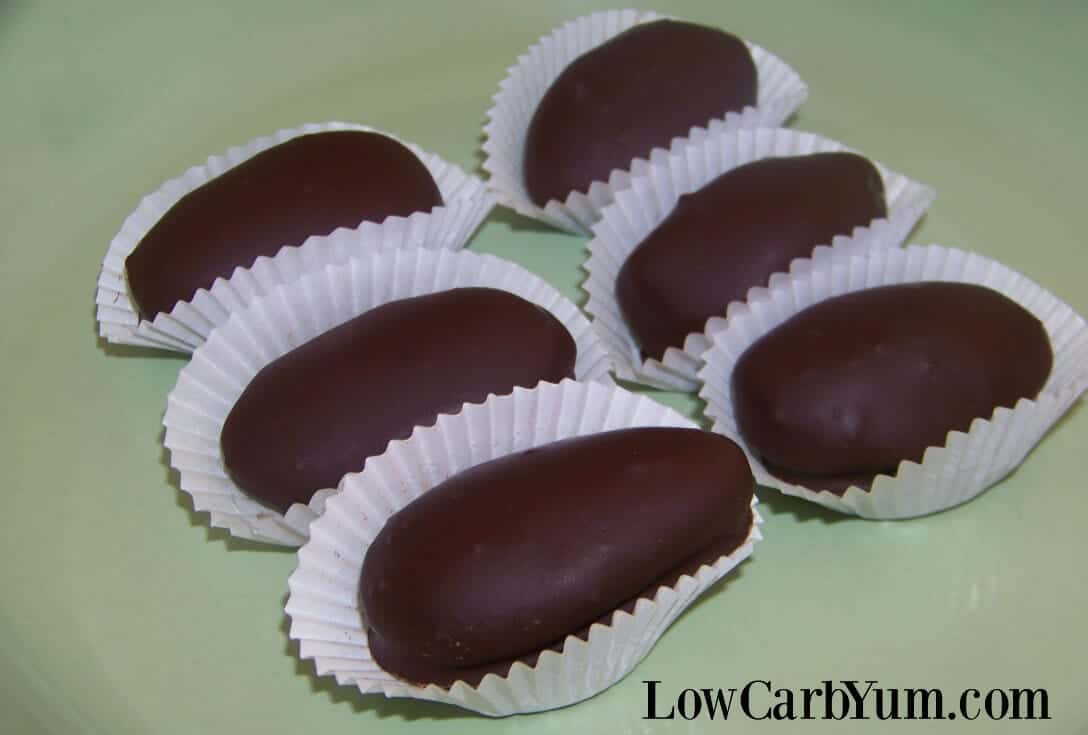 These low carb candies are super easy to make. You can make it even easier by just melting down low carb chocolate chips or bars to dip the buttercream filling in.
To be honest, the buttercream was so good, I was snacking on it plain. I think a mock chocolate covered candy like the Cadbury egg could be made with this filling by using a yellow food dye to color a bit of the filling.
For an egg type filling, all you would have to do is made small yellow "yolks" and then cover them up with the regular white colored filling. Dip the eggs into the chocolate, let set, and voila… a low carb version of the Cadbury cream egg.
Chocolate Covered Candy – Low Carb Buttercreams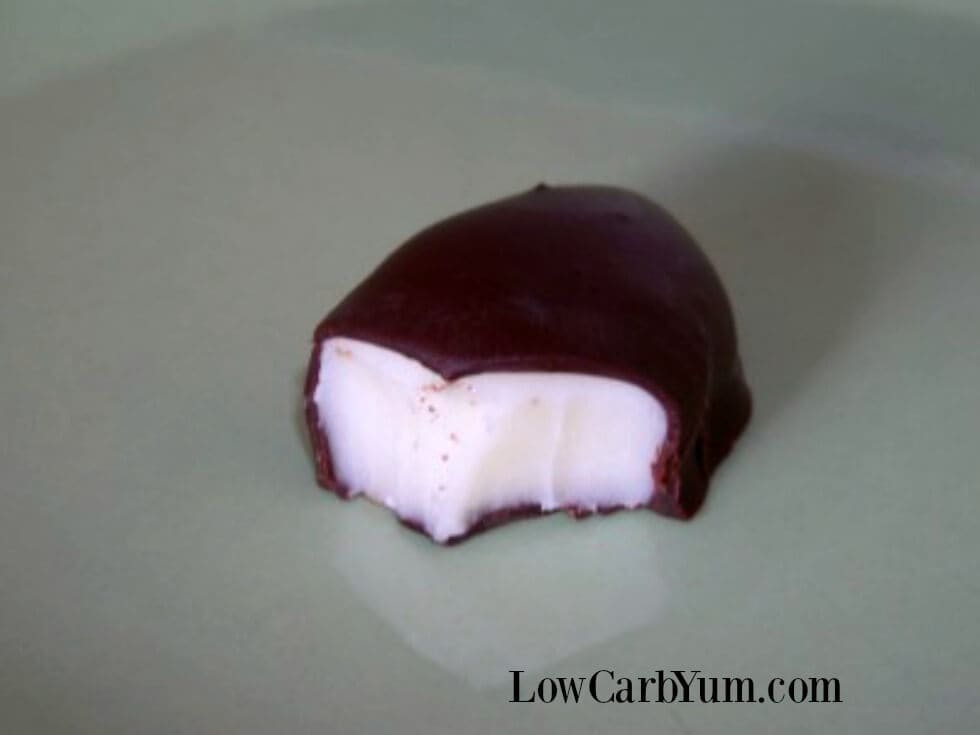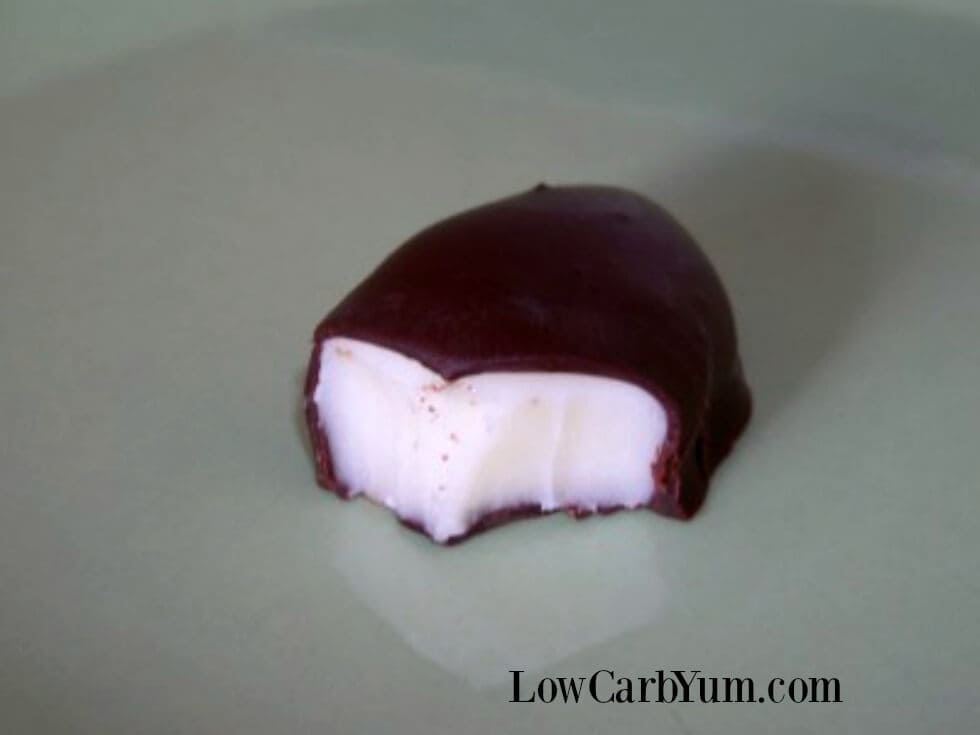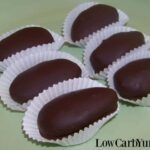 Chocolate Covered Candy - Low Carb Buttercreams
This low carb and sugar free chocolate covered buttercream candy recipe is simple to make. Simply make the filling, chill, then dip into chocolate.
Ingredients
Filling
1/4

cup

butter

softened

1 1/2

ounces

cream cheese

softened

3/4

teaspoon

flavored extract

(vanilla, orange, maple, lemon, coconut, etc)

1 1/2

cups

Swerve Confectioners

more or less to taste
Instructions
Filling
Combine butter and cream cheese in large bowl. Beat at medium speed, scraping bowl often, until smooth.

Add vanilla; continue beating until well mixed. Reduce speed to low.

Beat, gradually adding low carb powdered sugar replacement, until well mixed.

Place mixture in refrigerator for about an hour (or at least 10 minutes in freezer) so mix is easier to work with.

Use spoon or cookie scoop to scoop out even sized balls. These can be shaped into squares, made into egg shapes (for Easter), or any other shape desired.

Place shaped filling in freezer while making chocolate coating.
Chocolate Coating
In a chocolate melter or double boiler, melt all chocolate coating ingredients together.

Remove the shaped filling from the freezer.

Place each on a fork and into melted chocolate until well coated. Wipe excess chocolate off bottom of fork on side of melter and then set on non-stick sheet to harden.

Repeat until each is covered in chocolate.

Place finished sheets of candy in refrigerator.

Let sit at least an hour then remove and place in covered container. Store in refrigerator.
Recipe Notes
Makes about 20 eggs or balls

Nutrition per piece: 69 calories, 7.4g fat, 26mg sodium, 1.9g carbs, 1.0g fiber, 20.2g erythritol, 0.8g net carbs, 0.9g protein
Nutrition Facts
Chocolate Covered Candy - Low Carb Buttercreams
Amount Per Serving (2 g)
Calories 69
Calories from Fat 67
% Daily Value*
Total Fat 7.4g 11%
Total Carbohydrates 1.9g 1%
Protein 0.9g 2%
* Percent Daily Values are based on a 2000 calorie diet.
Related Posts