A mix of sausage and summer squash are used in this tasty low carb sausage squash casserole. Mayonnaise and cheese gives this dish it's amazing flavor.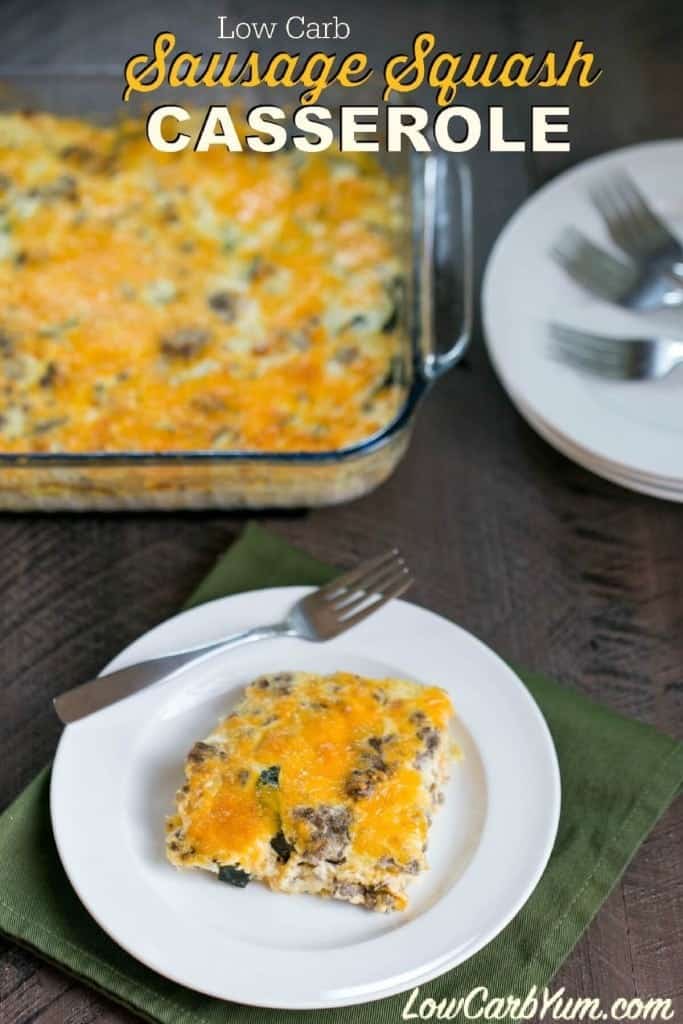 The summer vegetables are ripening in the garden and I needed to find an easy dish to prepare for dinner. I had already thawed some ground sausage so I decided to mix it into a standard squash casserole recipe. The result was amazing! Very tasty.
The mayonnaise gives this low carb sausage squash casserole a nice tangy flavor. If you don't like mayonnaise, you can probably use sour cream or yogurt in it's place. But, I love using healthier avocado mayo in casseroles.
I also sweetened it up a bit by adding a packet of stevia sweetener. You can leave that out if you prefer a more savory flavor. One packet of sweetener is equal to about 2 teaspoons of sugar equivalent so feel free to use a bulk sweetener if you'd like.
FREE eBook!
​LOW CARB TIPS and TRICKS
Subscribe now to receive your free copy of Low Carb Tips and Tricks which includes 20 easy to prepare recipes. Plus, get access to the weekly newsletter and special offers only for subscribers!
The photos for this recipe were updated in February 2016, over five years after the original recipe was posted. My food photography skills have improved greatly over that time.
Here's the original recipe photo:
What do you think? I believe I've come a long way since I first started this low carb blog in July 2010! Not only have my photos improved over the years, but so has my cooking!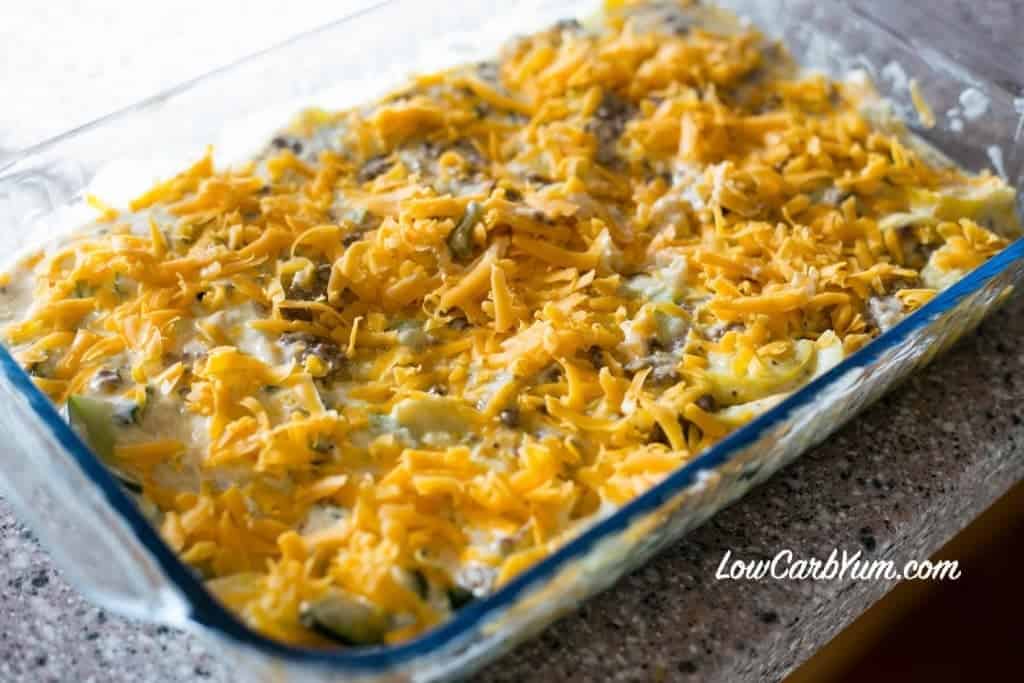 I openly admit that I wasn't great at cooking when I first started this blog. My skills were mainly in baking, not regular savory meals. I have since learned a lot about food and cooking in general by tweaking and developing my low carb recipes for this blog.
A lot of my earlier recipes like this low carb sausage squash casserole haven't deserved the love they truly deserve due to the poor photos. That's why I've been taking some time to make some of my older recipes and reshoot new pictures for them.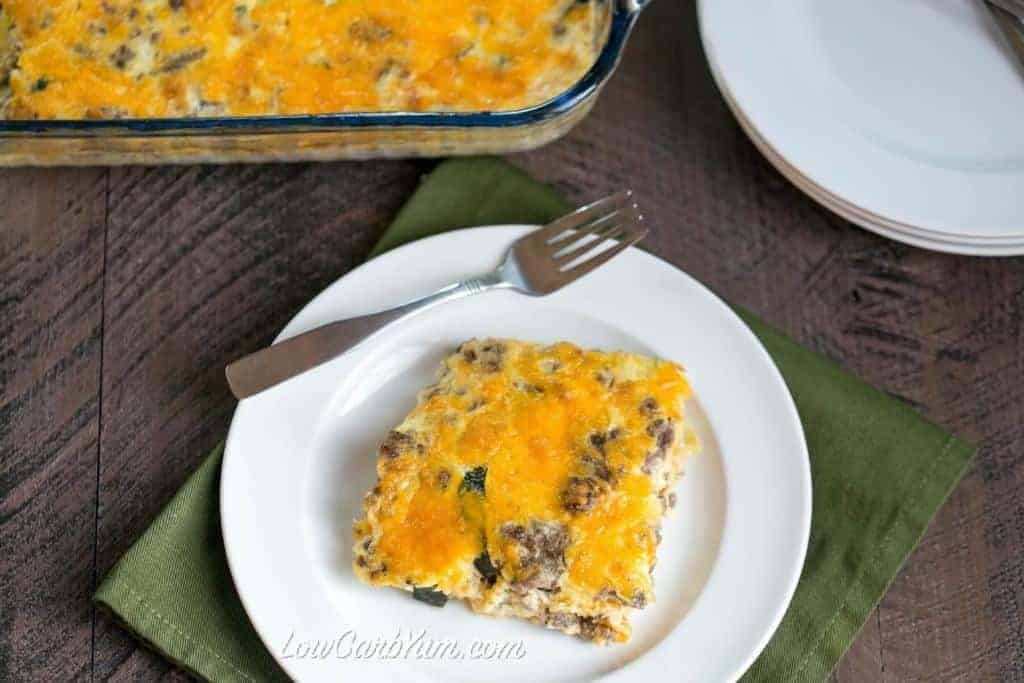 It took me a while to learn how to photograph food just right. I owe a lot to this book which really helped me figure out how to make the best use of my camera and available lighting.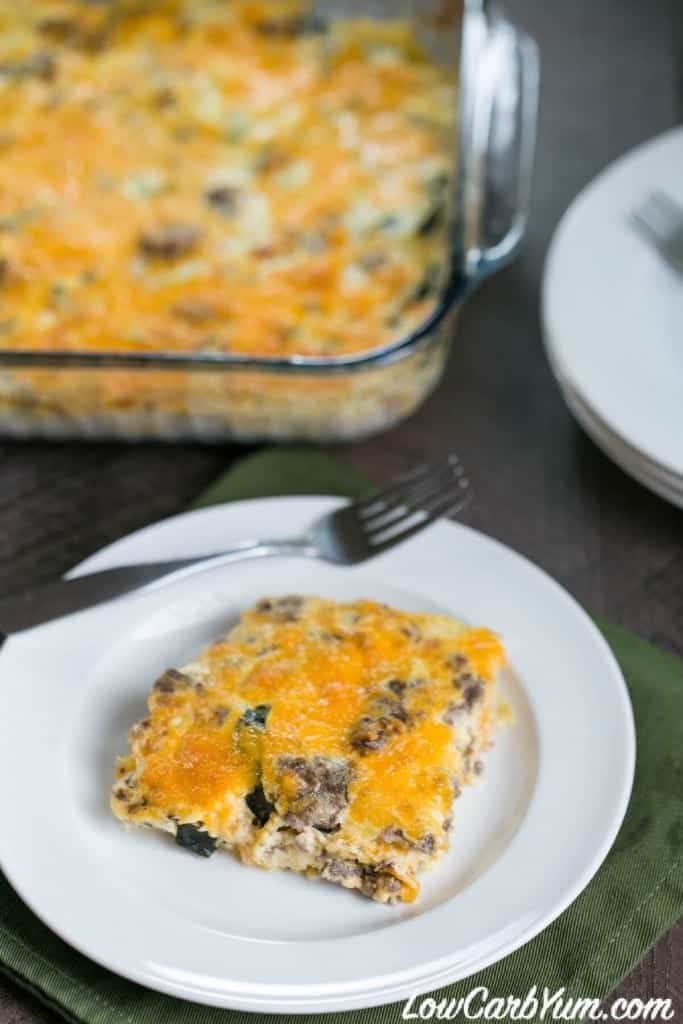 2015 was a real turning point for me and this food blog. In January 2015, the name was changed from SugarFreeLowCarbRecipes.com to LowCarbYum.com which made it easier to promote. The new name is shorter and easier to remember. It's also much simpler to type into a web browser!
Traffic on this site also grew astronomically in 2015 as I became a lot more active on social media in an attempt to extend my influence reach in the the low carb community. It's evident that lots of people have discovered the benefits of eating low carb and are finally ditching the low fats diets that never worked long term.
I also found a new love for blogging and launched a new blog in 2015 at AllNaturalIdeas.com. I've always felt that we've moved to far away from nature in modern society. My new blog gives me an outlet to share all my thoughts on using natural alternatives to live a longer and healthier life. If you're also into natural living, I hope you'll join me on the new blog too!
Recipe Video
Low Carb Sausage Squash Casserole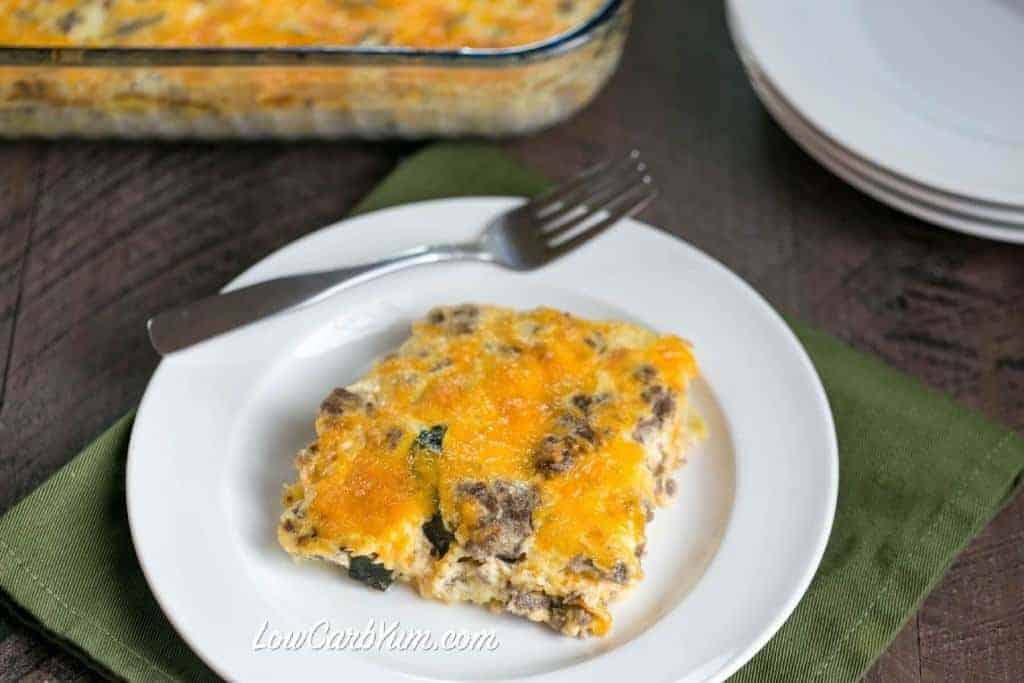 Sausage Squash Casserole
Author:
Lisa | Low Carb Yum
Nutrition Information
Serving size:

124g

Calories:

372
Fat:

34.8g

Saturated fat:

11.2g

Carbohydrates:

2.0g

Sugar:

1.3g

Sodium:

726mg

Fiber:

0.7g

Protein:

12.4g

Cholesterol:

94mg
Prep time:
Cook time:
Total time: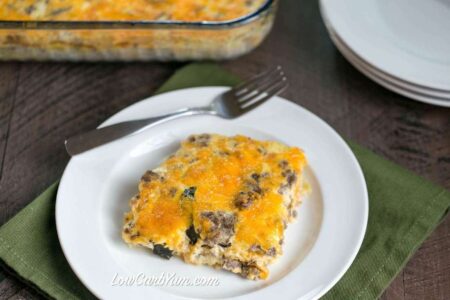 A mix of sausage and summer squash are used in this tasty low carb casserole. The combination of mayonnaise and cheese gives this dish it's amazing flavor.
Ingredients
2 medium summer squash, sliced and cooked
1 medium zucchini, sliced and cooked
1 lb. sausage, browned
1 cup mayonnaise
1/4 cup dry minced onion or 1/2 tsp onion powder
2 large egg, beaten
1 packet stevia or other sugar substitute
1 teaspoon salt
1/4 teaspoon pepper
1/4 cup melted butter
1 1/2 cup shredded Cheddar cheese, divided
Instructions
Preheat oven to 350°F.
Reserve 1/2 cup shredded cheese.
In a bowl, mix all other ingredients together.
Spread mixture into 9×13 casserole dish.
Top the casserole with the remaining 1/2 cup of shredded cheese.
Bake for 30 minutes, or until bubbly and lightly browned.
Related Posts