If meat is a big part of your diet, then you might want to consider ordering your meat from ButcherBox. This subscription-based service offers some of the best quality meat cuts available.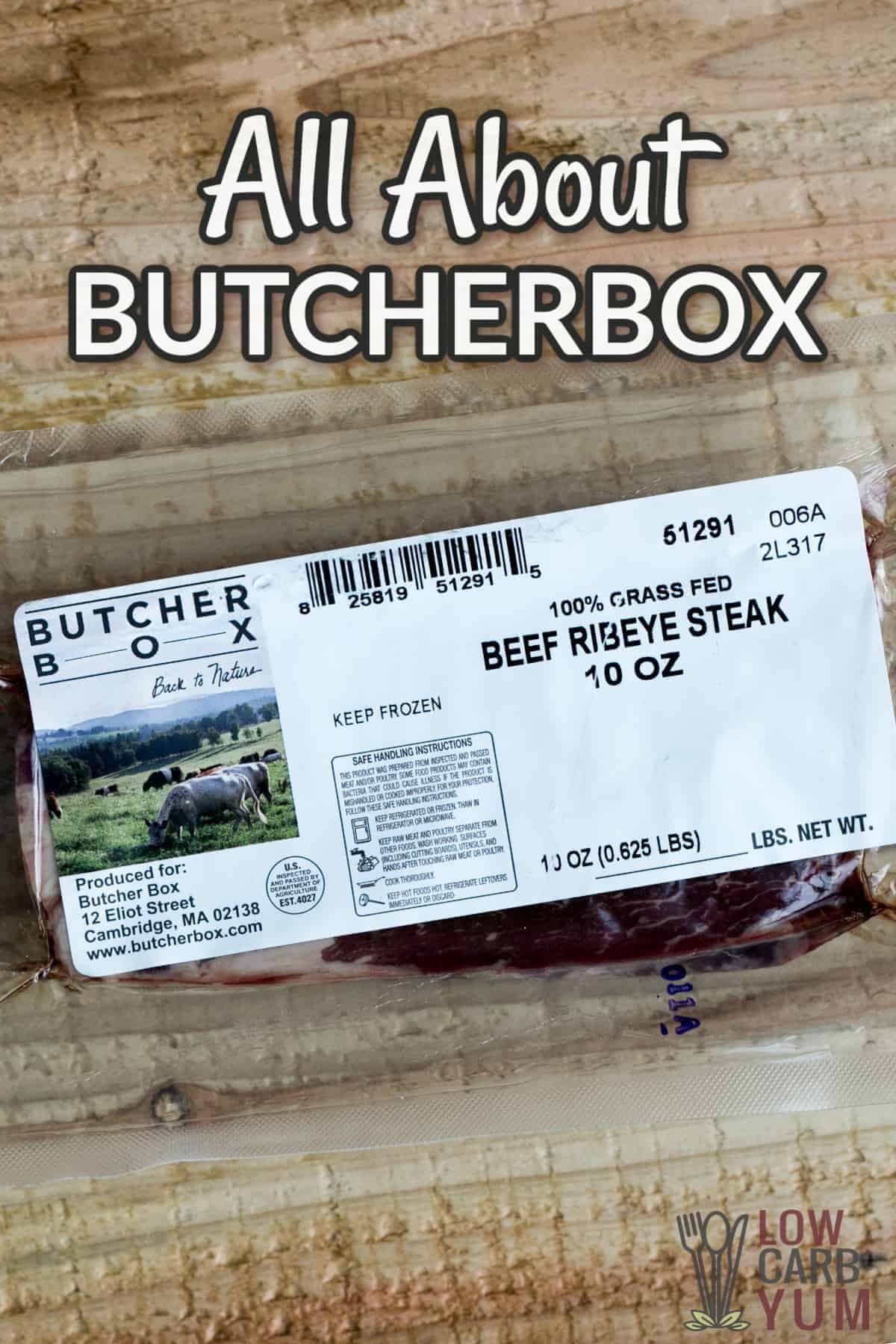 Jump to:
In this Butcher Box review, I will share all the juicy details about why this company can be such a good investment – especially if you eat a good amount of meat in your diet!
Not only is this subscription box high-quality, but it can also be more affordable than buying meat in grocery stores.
Butcher Box: Everything You Need To Know
Butcher Box is a meat delivery service that runs off of subscriptions.
All of their meat is sourced through the best areas and arrives right at your doorstep. Packaged in dry ice, it's ready to be put into your freezer for a later date.
Their meat is also free of hormones and antibiotics, guaranteeing that you are getting the purest meat available to you. With this company, you know exactly where your meat is coming from and how well it has been taken care of.
It's a great option when feeding your family and can be used in a variety of different meals.
For example, it would go great in your low-carb recipes, such as:
With Butcher Box, you are not only paying for a large amount and a variety of meat, but you are also paying for the exceptional quality.
Where Is ButcherBox Located?
The company is located in Brighton, Massachusetts.
However, they source their meat from several different areas such as Australia, Canada, and the US.
Is It A Good Deal?
Considering the price of meat cuts in stores, ButcherBox is an affordable option for most people who regularly consume meat. Not only are you getting a larger amount of meat for a better price, but you are also getting better quality.
This company sources excellent meat that is grass-fed, cage-free, and free-range. As a result, this company offers you much better quality meat than what you would be buying in stores.
Still not convinced? Here's a pros and cons list I put together for you!
Pros:
Here are some pros on why ButcherBox can work for you:
Cost-effective in comparison to store-bought meat.
High-quality meat with some of the best cuts.
You know where the meat is coming from and how healthy it is.
It is conveniently delivered to you, instead of you having to buy it in person.
Cons:
Here are a few cons as to why ButcherBox might not be right for you:
A large amount of packaging material is required to get the meat delivered every month, which creates a good bit of waste.
You will need to plan ahead when ordering meat and keep on top of your stock, so you don't run out too quickly or end up with too much.
Limited seafood options.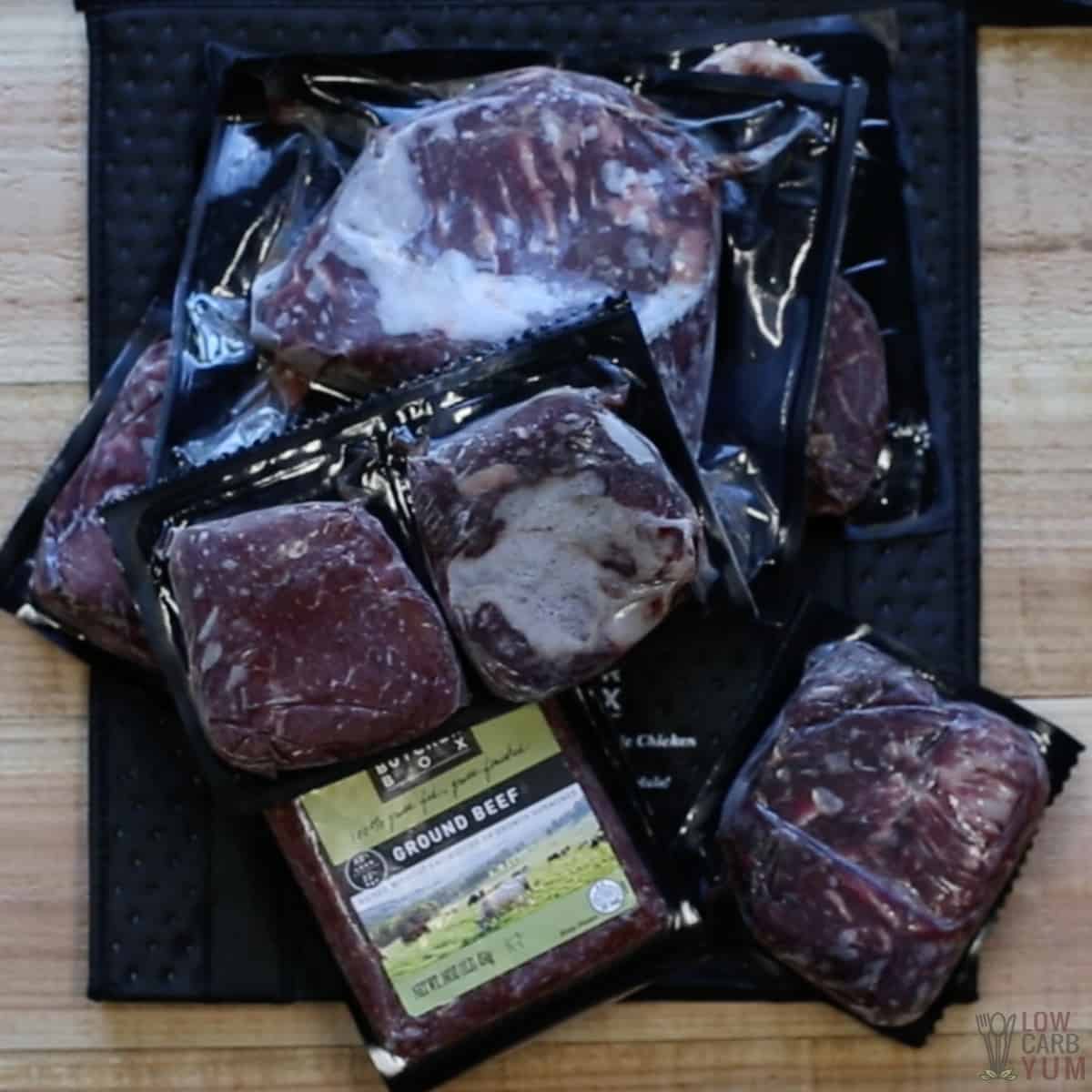 Memberships
With this meat delivery service, you get to choose the membership subscription that you want. Options include a:
Custom box
Mixed box
Beef and chicken box
Beef and pork box
All-beef box
Once you have a subscription, the box of your choice will be delivered to you every four weeks. Or, you can have a delivery set for every other month if you want.
Once you become a member, you will also have other deals available to you, like where you get 10 lbs of ground beef for only $49.99 or 12 lbs of chicken for $72.
There's plenty of great ways to save with a ButcherBox membership!
Tip: If you sign up for a membership right now, you can also get free bacon for life!
How Much Is ButcherBox? Here Are Your Options
Their company offers many different options that you can subscribe to, all at varying prices. Here are their boxes currently available to order and the prices as well:
Custom Box
A custom box can contain all types of meat – you have the option to choose. This gives you the ability to pick your favorite cuts of meat to be included.
The price for 9-14 lbs is $149, while an 18-26 lb box is $270.
Mixed Box
The mixed box is much like the custom box, only it offers a specific selection of meat cuts. Even though the cuts are already picked out, you will still have a variety of options.
A 8-11 lb box is $129, while a 16-22 lb box is $238.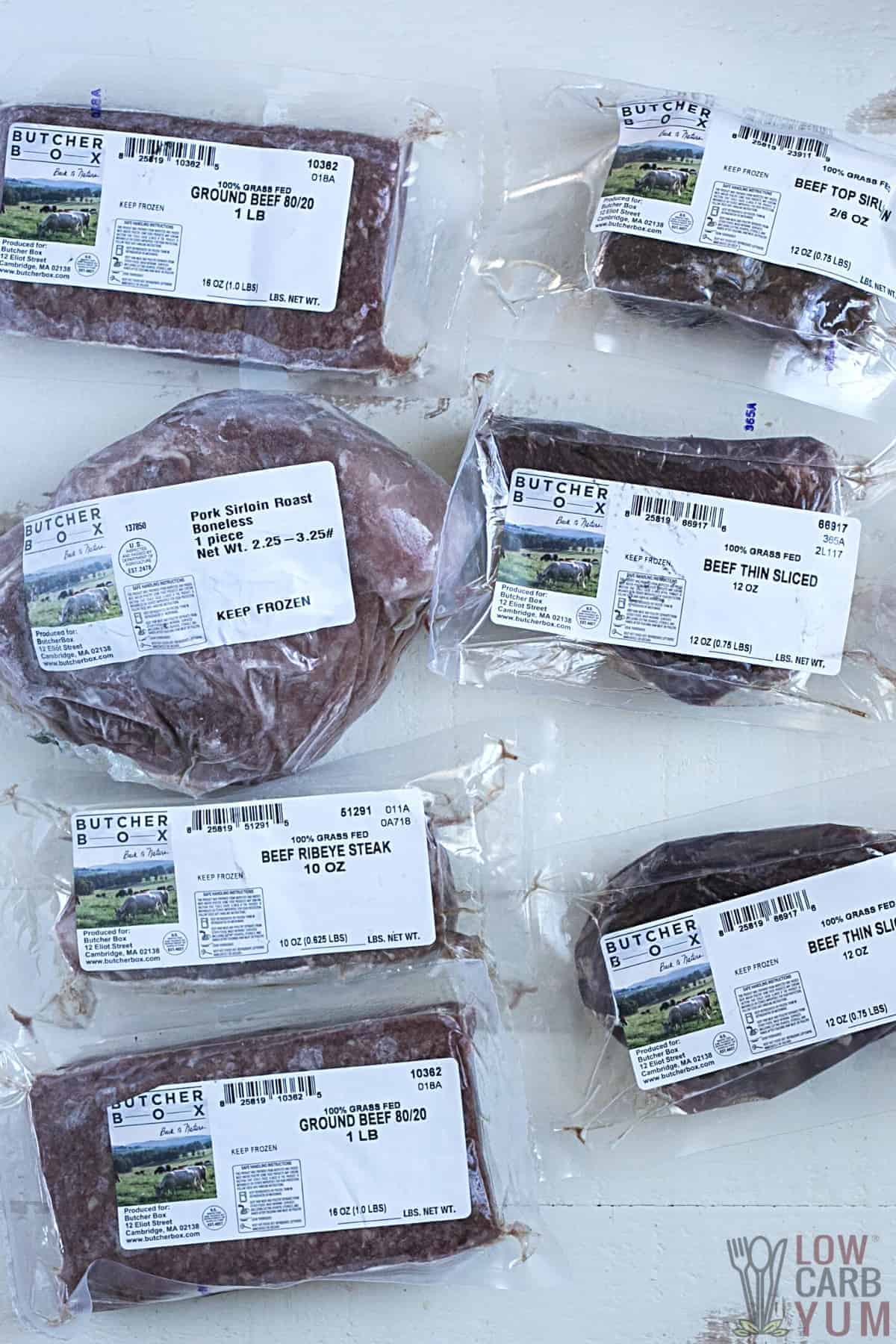 Beef and Chicken
A beef and chicken box gives you a selection of some of the most popular beef and chicken meat cuts.
A 8-11 lb box is $129, while a 16-22 lb box is $238.
Beef and Pork
Like the other meat boxes, the beef and pork box gives you the best cuts of – you guessed it – beef and pork.
A 8-11 lb box is $129, and a 16-22 lb box is $238.
All Beef
An all-beef ButcherBox gives you all of the different cuts of beef that you could use in your cooking. This is a popular option as many families rely mostly on beef rather than other meats.
A 8-11 lb box is $129, and a 16-22 lb box is $238.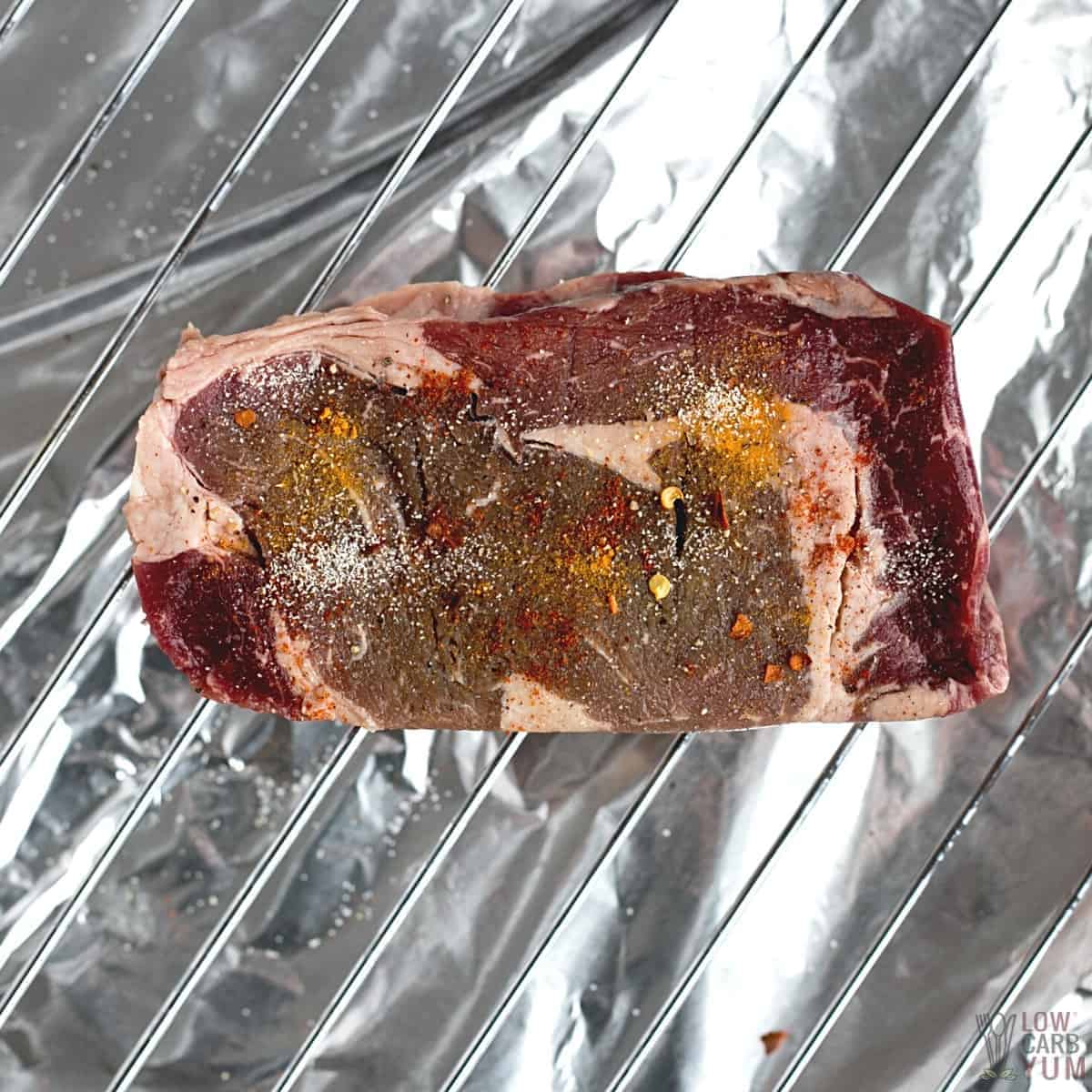 Here's a quick video of what my custom ButcherBox delivery looks like!
How To Cancel Butcher Box
You have the option to end your ButcherBox subscription at any time that you choose. If you plan to cancel, it's best to do so before the next bill date through your account so you don't pay for a box you don't want.
If you experience any difficulties when canceling your subscription, you could also end your subscription by email or over the phone.
Is ButcherBox Worth It?
If I were to give my completely honest opinion, I would have to say yes! I think that ButcherBox is definitely worth it.
When you compare what you would be buying from your local grocery stores to the meat in a ButcherBox, there really is no comparison.
This company offers exceptional quality while still keeping the prices affordable for most people. Not only is it a cost-effective option, but it offers the best meat cuts that many of us will ever have access to.
When you order from ButcherBox, you know exactly how the livestock has been raised, where it comes from, and that it has been handled humanely.
If your family eats a lot of meat throughout the month, this is a great way to stay on top of that demand – without breaking your grocery budget.
Try out ButcherBox today! This delivery service option will help you stay stocked up on the best meat cuts available.
Don't forget- If you use my special link, you'll get free bacon for life!
★ FOLLOW ME ON FACEBOOK, PINTEREST, AND INSTAGRAM FOR MORE EASY KETO RECIPES.