If you are looking for an affordable option for healthy foods for your family, you may be interested in Thrive Market. It is an online grocery store that offers nutritious foods that cater to certain diets and lifestyles. Let's take a closer look at everything it offers!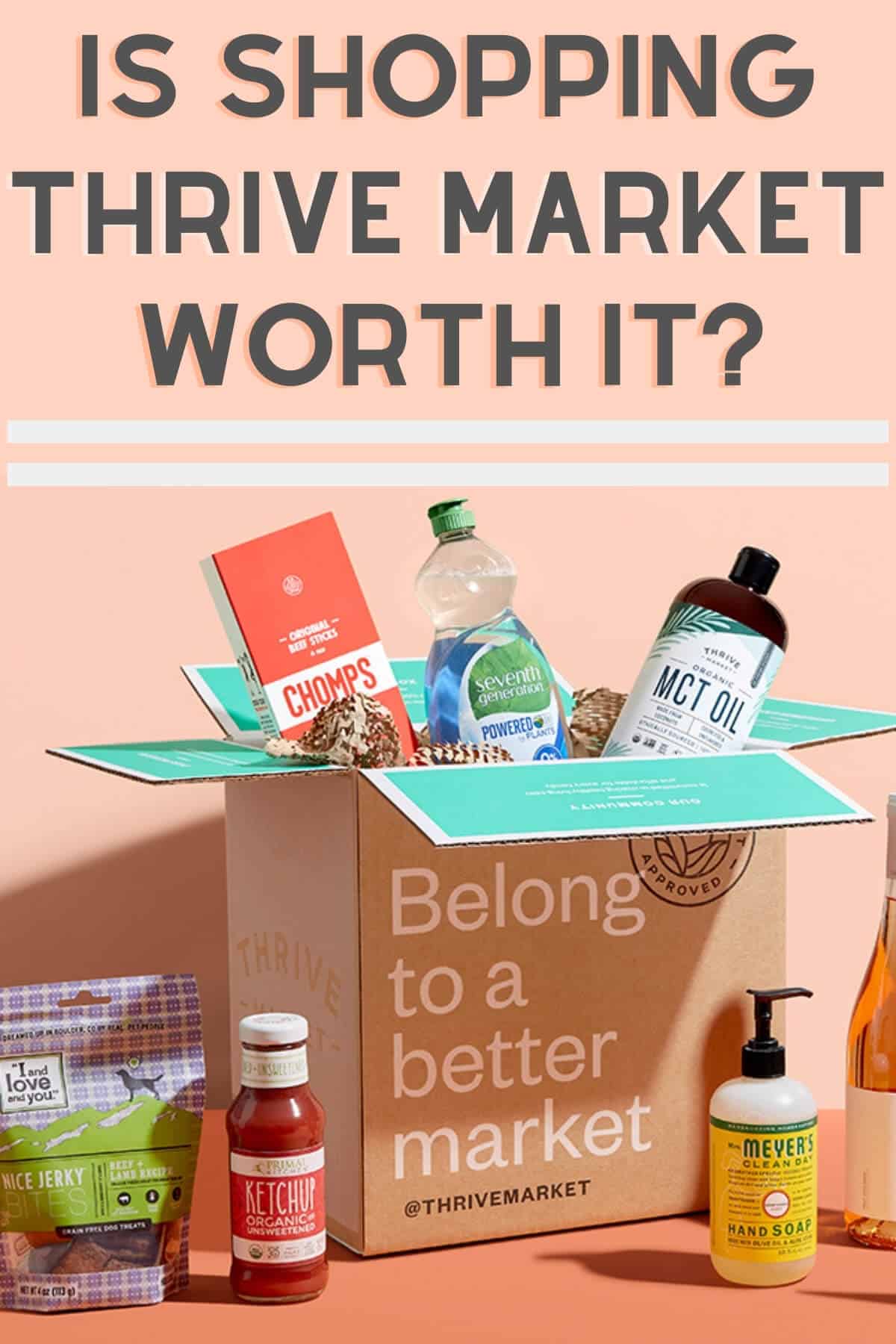 Article Index
Have you ever heard of Thrive Market? If you haven't, then you are really missing out!
What Is Thrive Market?
Thrive Market is a subscription-based store that offers you prices and deals that no one else has access to. One way that they like to market themselves is as a ''Whole Foods meets Costco" kind of store.
Because it's an online store, you can easily order your food and have it delivered instead of going out, making grocery shopping so much easier. Plus, it can help keep you in line with your budget!
This subscription allows you to shop off of their site for organic, all-natural foods.
As a member, you have access to membership deals, special discounts, sales, and products that are 25-50% cheaper than retail. This all adds up to some pretty amazing deals!
Thrive offers healthy foods and cater to all kinds of dietary needs such as keto, paleo, gluten-free, and so much more! The products available through this online store make it so much easier to grocery shop for those needing to follow dietary restrictions.
There are a handful of pros and cons to consider when looking into shopping with Thrive Market in place of your usual grocery store.
Pros:
Fragile items like chips are packaged separately.
Anything that could melt or needs refrigeration is packed in an ice pack.
They have foods for all kinds of dietary needs.
The store bought low-carb snacks are cheaper in comparison to those in other health food stores.
They offer very specific health food items that you can't find at just any local grocery store.
Breakables are wrapped to prevent breaking or damage.
There is a free trial period.
There are many membership deals, sales, and free items.
Cons:
Some items only come in multiples, so you can't always just buy one can of beans or one pack of pasta.
They tend to send spam emails too frequently.
Their pricing isn't always consistent amongst similar products.
The search bar doesn't always yield accurate results when you are looking for certain products.
It creates more waste to have food delivered than to go grocery shopping in person.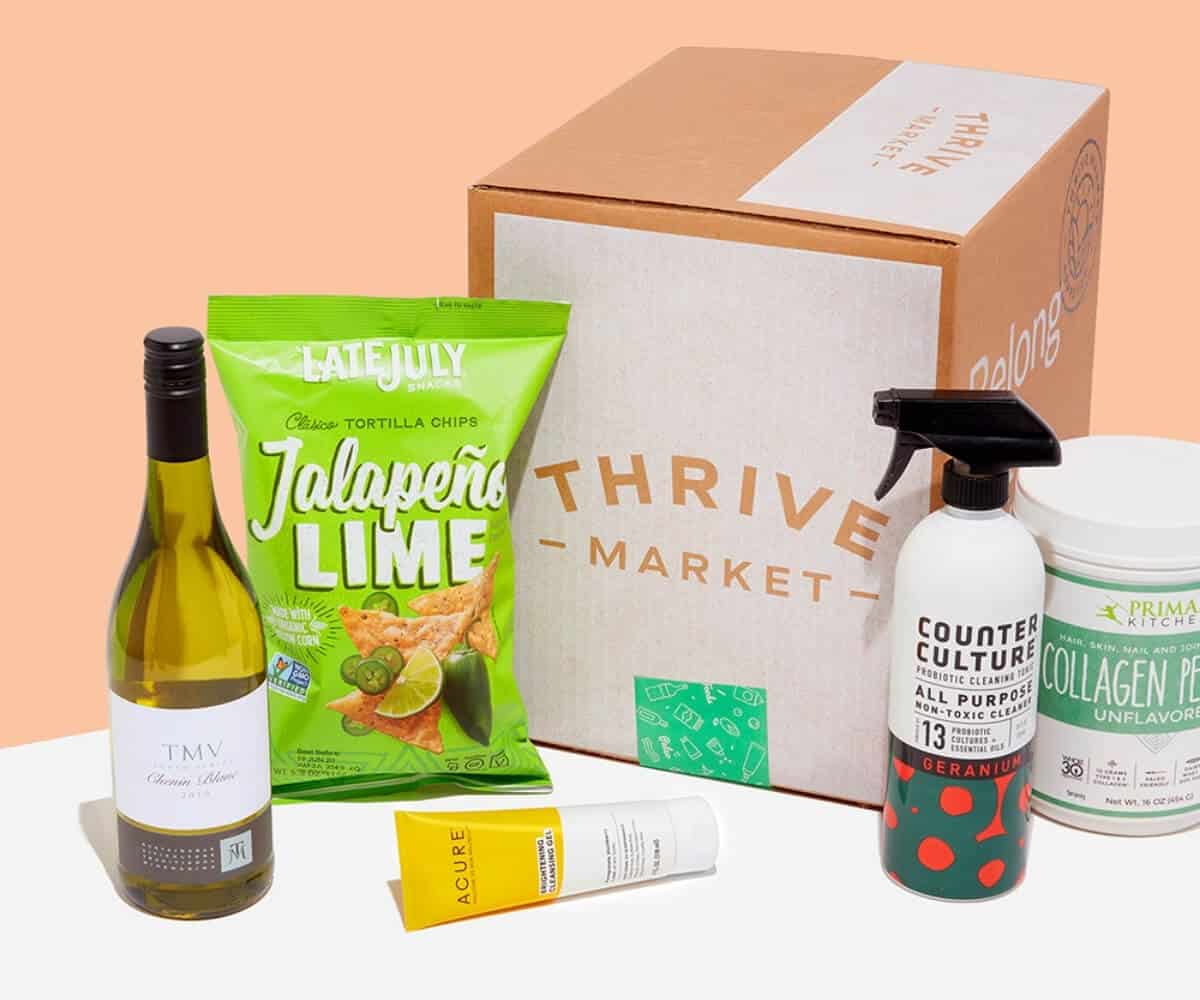 How Does Thrive Market Work?
Thrive Market is very simple to use and can be managed by just about anyone. All you have to do is browse through the website, search for products, add items to your cart, and have your order delivered to you.
That's it!
There are many options for searching through products that make the site even easier to navigate. You can search by grocery aisle, diet, or area of the home, which makes finding what you need pretty simple. There is also an option of looking through only new items or only items that are currently on sale.
Just another way to get some pretty awesome deals!
Once you have selected items, checked out, and scheduled your delivery, your food should arrive at your door within 2 to 3 business days. They also offer the option to have orders automatically shipped to you if there is an item that you regularly run out of.
Subscription Cost
If you are curious about whether Thrive Market is really worth it, I bet you one thing you are probably considering is the price.
As I said earlier, this is a subscription-based shop that you can only use if you are a member. A yearly membership costs $59.95, which comes to about $5.00 a month. Not bad at all! If a yearly subscription doesn't work for you, they also have a monthly plan that comes out to be $9.95.
This subscription includes all kinds of membership deals and sales, as well as having access to offers that no other retail store has.
The company extends a free 30-day trial option so that you can get an idea of whether or not Thrive would be good for you.
This trial period allows you to look on the site and make orders to see if you like the system and products available. After the free trial, you can either get a subscription - or not.
My Favorite Thrive Market Products
I like to use Thrive Market because it makes it so much easier to shop for my keto lifestyle. I don't even have to check the food labels!
When you look at their keto options, you don't have to worry whether or not it is really what it claims to be.
They have amazing keto options, from condiments like mayo to pasta noodles to low-carb snacks. I like to buy my sugar-free chocolate chips on their site, as well as other sweet treats that can be hard (if not impossible) to find elsewhere.
My top 5 favorite things are:
Whisps Cheese Crisps
Thrive Market Coconut Flour
Keto Noodles
Beef Bone Broth
Lakanto Sweeteener
They even offer special starter kits with a variety of delicious low-carb foods to get you started on a keto diet!
Thrive Market is worth considering if you struggle to find keto options in your local grocery stores.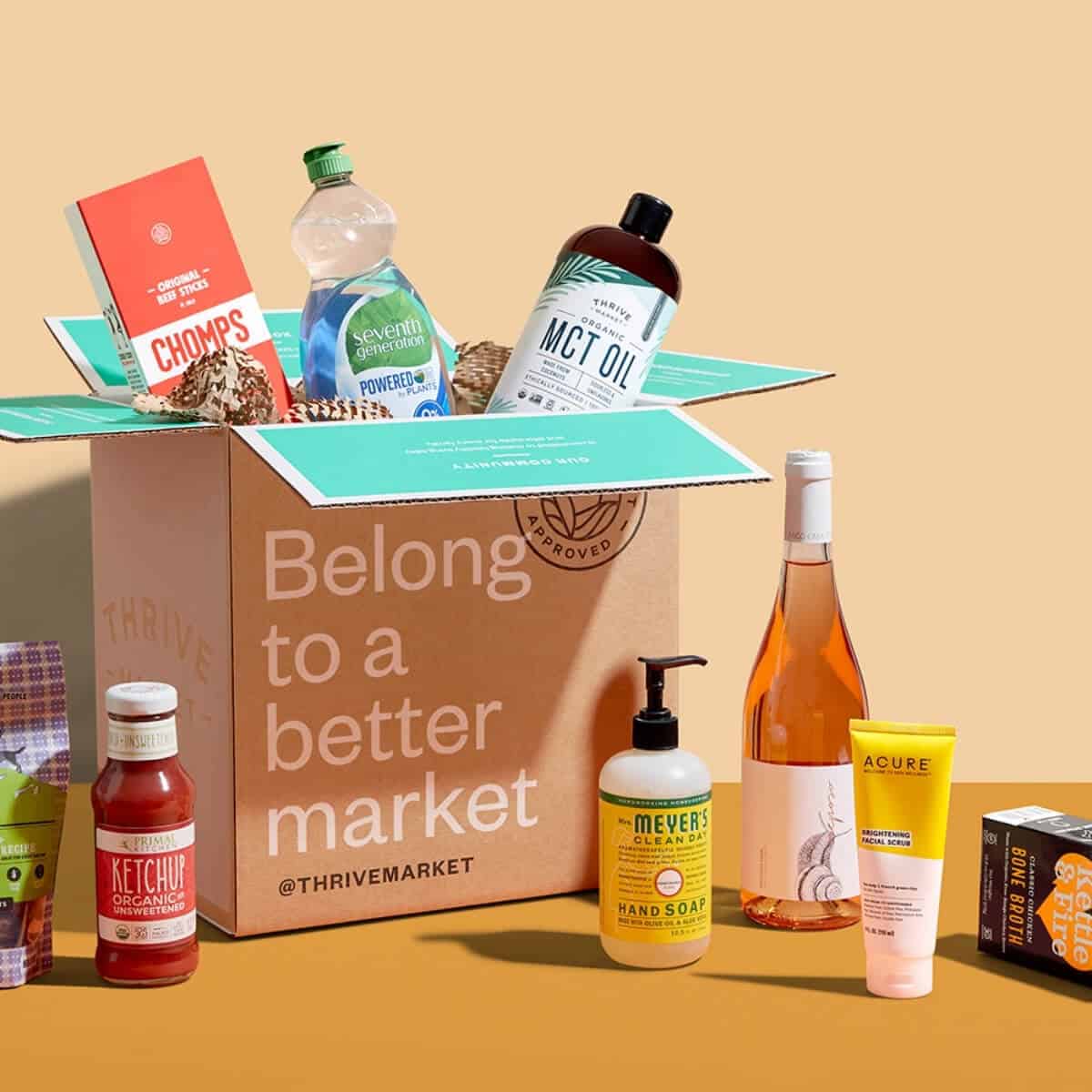 How To Cancel A Membership
It is pretty easy to cancel your membership if you change your mind for any reason. All you have to do is call the customer service line and ask to speak to a representative.
From there, you will need to give them your membership number and customer details so that they know who you are. Then, simply request to cancel your membership and ask for a confirmation email.
That is all you have to do! You can also unsubscribe from any Thrive emails if you wish.
So, Is Thrive Market Worth It?
If you have specific dietary restrictions, Thrive Market products can definitely make a subscription with the company worth it! It is also very useful if you live in an area that does not offer many healthy food options. It gives you an easy and affordable way of getting specialty items - even if you can't get them locally.
So, is a subscription worth it? Well, it depends on the person and why you would want to use their services. If you are very interested in Thrive Market, you could try out their 30-day trial period to see if it is the right fit for you.
I personally recommend it!
Let me know what you think in the comments down below. If you want to save on groceries locally, check out how to shop keto at ALDI.
Follow us on FACEBOOK, PINTEREST, and INSTAGRAM for even more tasty keto-friendly recipes!