This post may be sponsored or contain affiliate links. We may earn money from purchases made through links mentioned in this post, but all opinions are our own. We are a participant in the Amazon Services LLC Associates Program, an affiliate advertising program designed to provide a means for us to earn fees by linking to Amazon.com and affiliates sites.
A low carb gingerbread spice coffee recipe that is a perfect beverage to enjoy during the holiday festivities. It adds a nice touch of spice to coffee.
While we put up and decorated the Christmas tree this year, I wanted to sip on something a bit festive. Rather than reach for the hard liquor, I made a gingerbread spice coffee for one! This little treat has a nice sweetened blend of ginger, cinnamon and cloves.
I'll admit that I probably drink way too much coffee. However, there are health benefits from coffee drinking. But, it needs to be done in moderation.
At work, I've started to drink my coffee black. This is helping me make the change over to tea. I still have one cup of brewed coffee with heavy cream for the commute to work. It's my little morning treat. The coffee during the work day has been a necessity to keep me going as my job has been really dull lately.
I use a K-cup brewer both at home and work. It's not the most eco-friendly way to drink coffee and I do feel bad about that. However, it's the convenience factor that I love.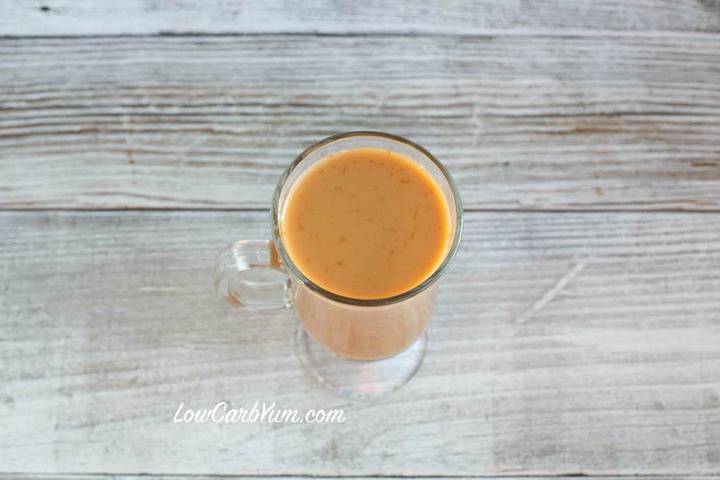 I do have a Black & Decker Brew 'N Go single cup coffee machine at work that I should probably use more often for drinking coffee during the work day. I use it more for brewing hot water for tea.
My ceramic travel mug doesn't fit the single brewing machine I have, so I am considering buying the model that takes taller mugs. Although this single cup brewer has a built in filter, I like to use the unbleached #1 filters in it for easier clean-up.
I know that the single brewer machines that use regular ground coffee are much cheaper and eco-friendly than the K-cup machine. They also allow much greater flexibility in the water amount used as well as the amount of coffee grinds. I've just got to make the switch!
Let's get back to that nice warm gingerbread spice coffee. I just mixed up a spice blend with some low carb sweeteners in my mug. Then, I brewed a single cup of Starbucks French Roast coffee in my K-cup brewer.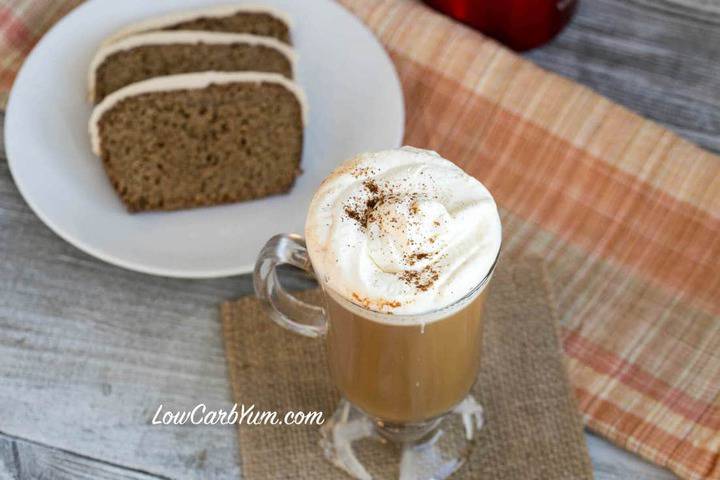 I should have used a larger mug and topping off the coffee with whipped cream caused some dripping over the sides. It did kind of give the mug a cool striped candy cane type of look, though. However, no need to make a mess next time!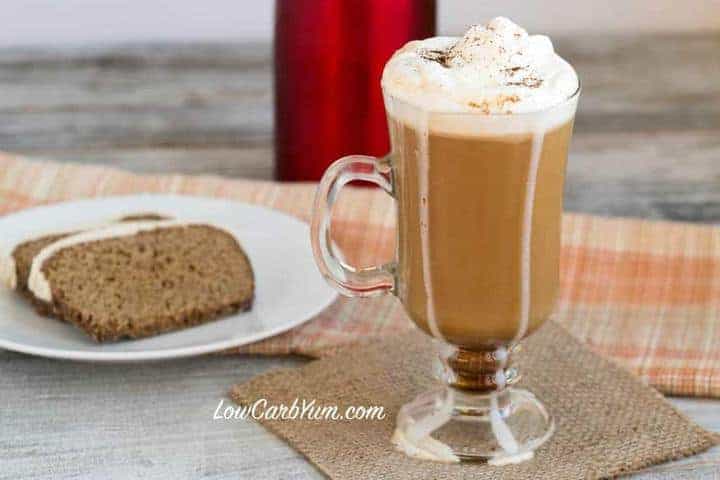 I enjoyed this low carb gingerbread spice coffee with a slice of gluten free gingerbread. A great combination, right? What's your favorite holiday beverage? Coffee, tea, hot cocoa, wine and hard liquor all seem to be popular choices.
Gingerbread Spice Coffee Recipe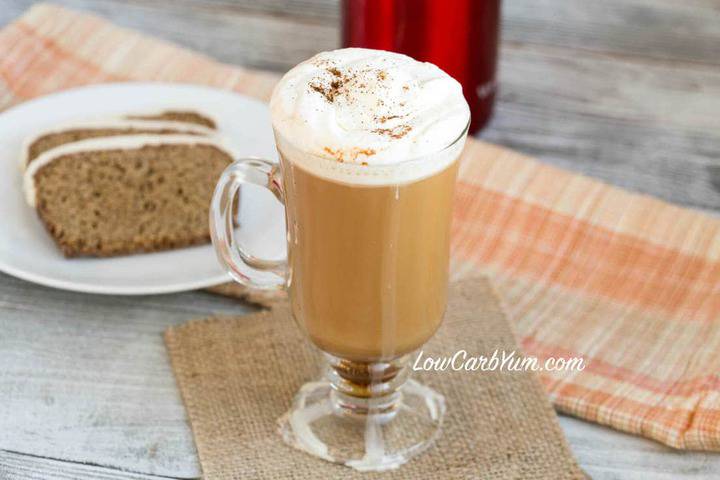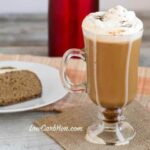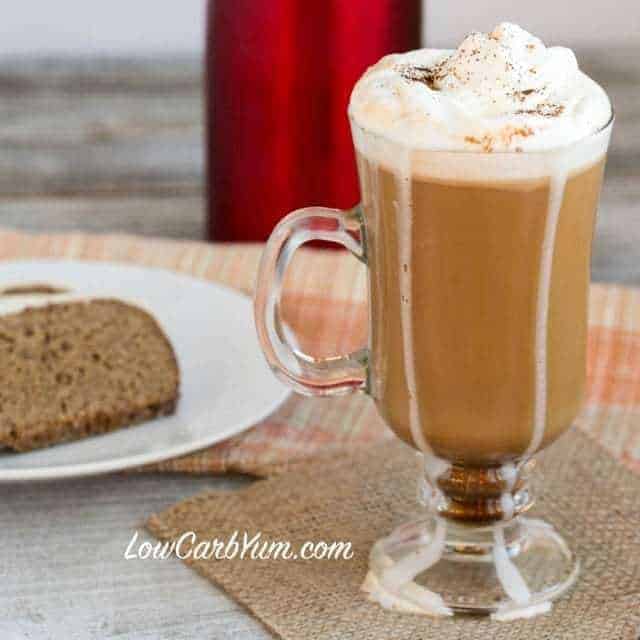 Gingerbread Spice Coffee Recipe
A low carb gingerbread spice coffee recipe that is a perfect beverage to enjoy during the holiday festivities. It adds a nice touch of spice to coffee.
Ingredients
1 1/2

teaspoons

Sukrin Gold Fiber Syrup

or sweetener of choice

1/2

teaspoon

Sukrin Gold

or sweetener of choice

1

tablespoon

heavy cream

1/4

teaspoon

ground ginger

1/8

teaspoon

ground cinnamon

1

cup

hot brewed coffee

whipped cream

cloves

dash ground
Instructions
Mix together sweeteners, heavy cream, ginger, and cinnamon in large mug.

Add 1 cup hot brewed coffee.

Stir until spices have been blended into coffee.

Top with whipped cream and then sprinkle cloves on top
Recipe Notes
10.1g erythritol/fiber (from sweetener)
Nutrition Facts
Gingerbread Spice Coffee Recipe
Amount Per Serving (1 g)
Calories 108
Calories from Fat 101
% Daily Value*
Total Fat 11.2g 17%
Sodium 17mg 1%
Total Carbohydrates 1.5g 1%
Protein 1g 2%
* Percent Daily Values are based on a 2000 calorie diet.
Related Posts