Are you looking for low carb sweets, bread, and pasta? ThinSlim Foods is a company that specializes in low carb foods. Here's a review of the sampler pack.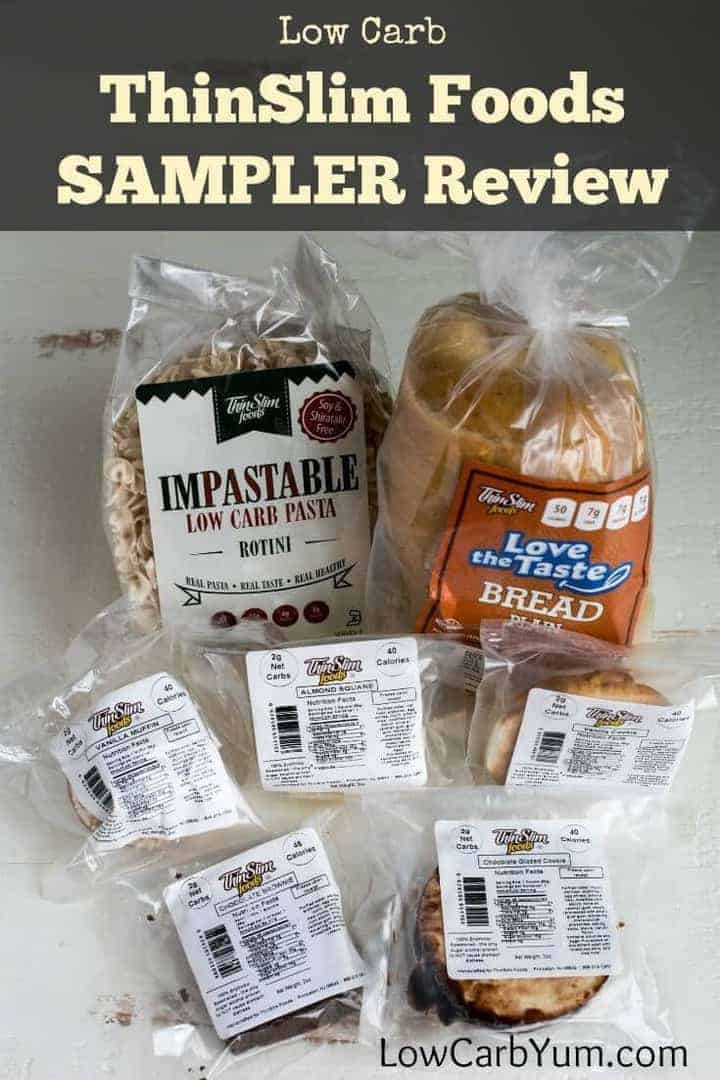 Article Index
Disclaimer: ThinSlim Foods provided the sampler pack in exchange for an honest review. This post contains affiliate links, which means that if you click on one of the product links, I'll receive a small commission at no additional cost to you.
A few weeks ago, I stumbled upon an ad for ThinSlim Foods. So, I decided to give their sampler pack a try. And, they offer this package at a 25% discount with this special offer.
Perhaps one day, you'll be able to pick up low carb sweets at local bakeries. But, until that day comes, we will have to learn how to bake our own.
Thankfully, there are a few companies like ThinSlim Foods that are making packaged products for our niche. In addition to baked goods, they also offer pasta, bread, and bagels.
Low Carb Sweets
The ThinSlim Foods Sampler Pack contains five sweet snacks. In this review, I'll let you know what I thought of each one.
Chocolate Glazed Cookie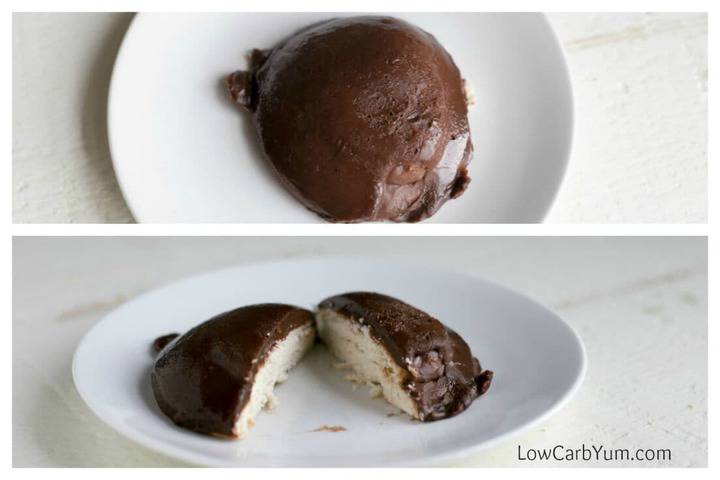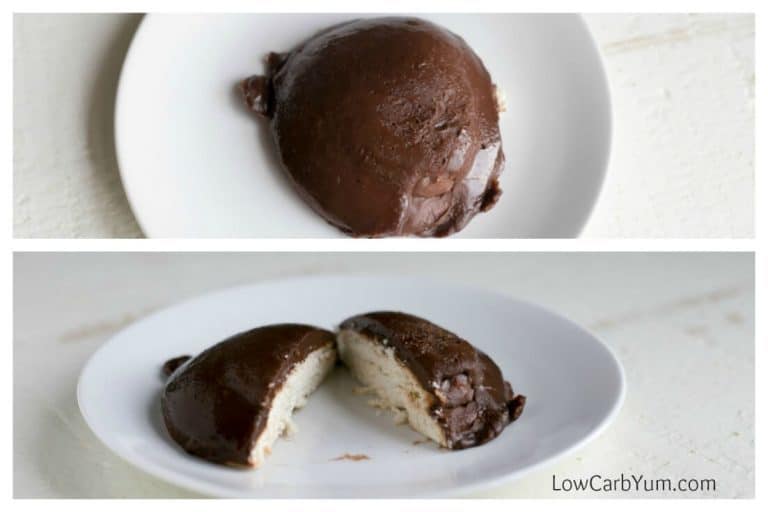 The first product I tried was the chocolate glazed cookie. It's a vanilla cake cookie with a seriously rich layer of fudge-like chocolate on top.
Of all the low carb sweets in the box, this one was my favorite. I may have to order more of these delicious low carb cookies.
To be honest, I probably wouldn't call this a cookie. It's more of a mini cake. The vanilla flavor is yummy and the glaze just makes it better. And,
You can find the chocolate glazed cookie on the ThinSlim foods website here.
Vanilla Muffin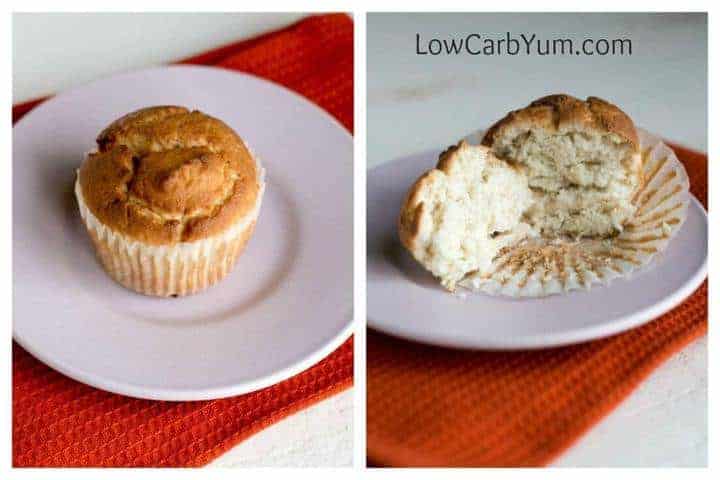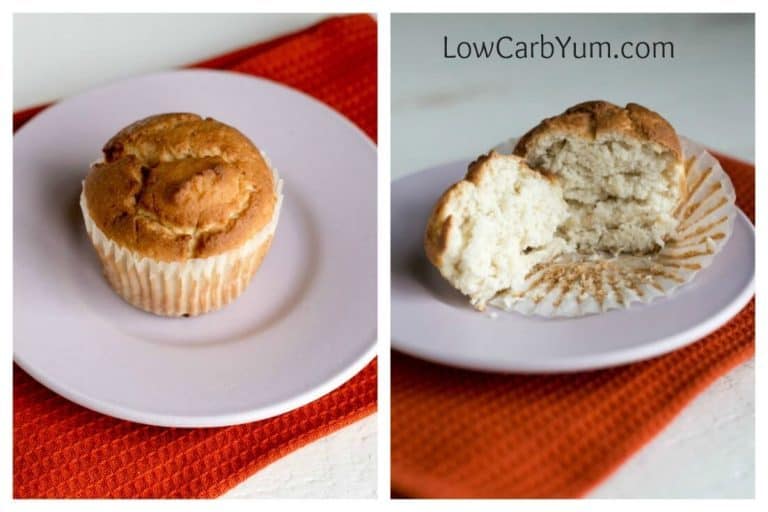 The taste of the vanilla muffin is very similar to the vanilla cookie. However, the texture is softer and more cake-like.
I did have trouble removing the muffin from the paper liner. But, this is common when using paper versus foil muffin liners.
At only 40 calories and 2 grams net carbs. The ThinSlim Foods vanilla muffin is almost a guiltless treat. And, it tastes just as good as a high carb one.
Almond Square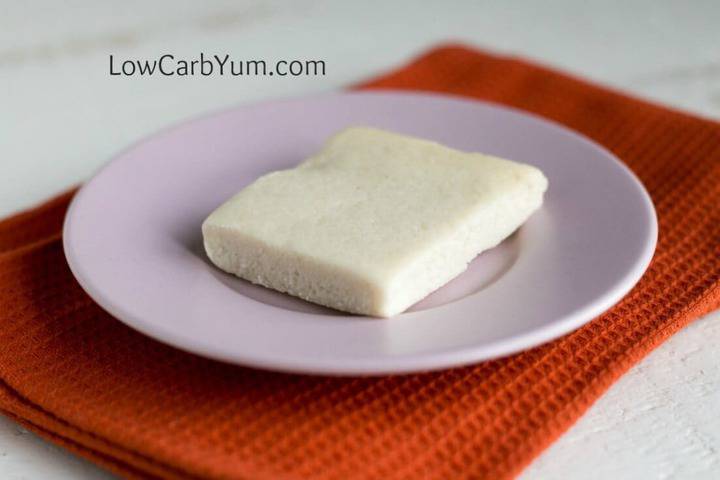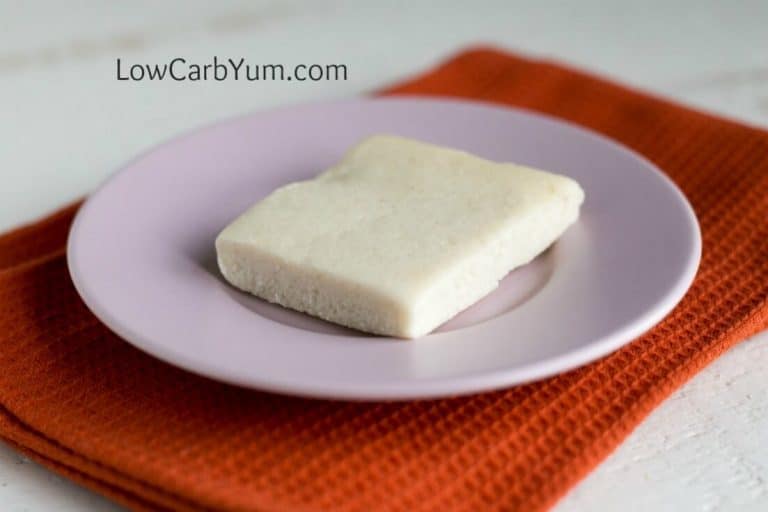 The almond square is soft and fudge-like. It may actually be a little too soft and moist.
The almond flavoring okay. But, the taste of this super moist bar wasn't as good as the vanilla cookie.
You can find the almond square on the ThinSlim Foods website here.
Brownie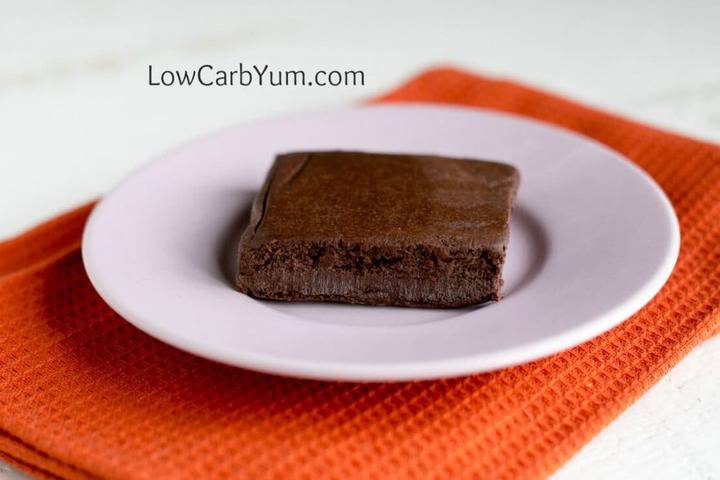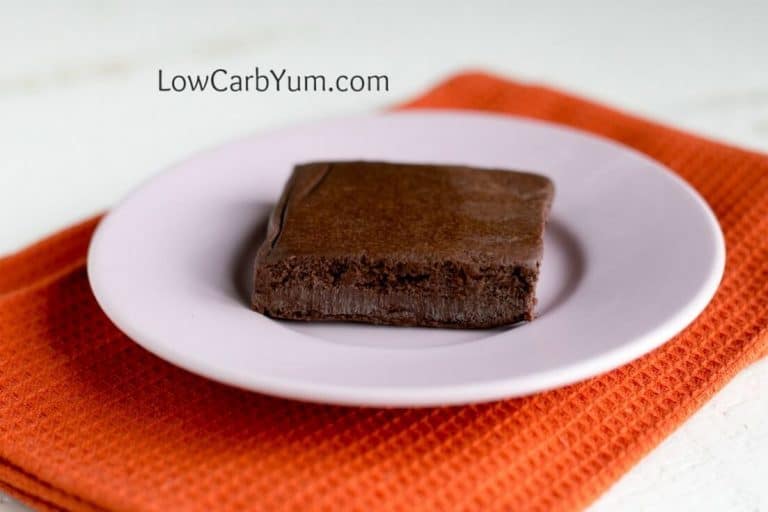 The brownie is similar in texture to the almond bar. It has more of a cocoa taste than chocolate . And, the taste isn't as yummy as the chocolate glaze on the cookie.
The nice thing about the brownie is that there's only 45 calories and 2g net carbs. So, it won't dip into your daily calorie or carb limit much.
You can find the brownie on the ThinSlim Foods website here.
Low Carb Pasta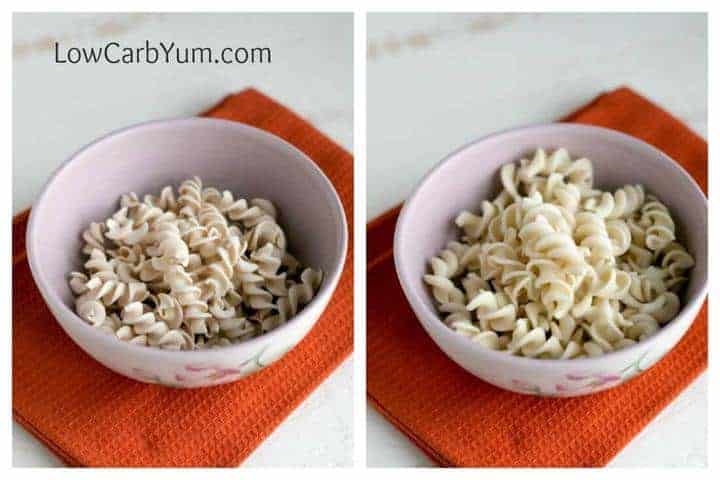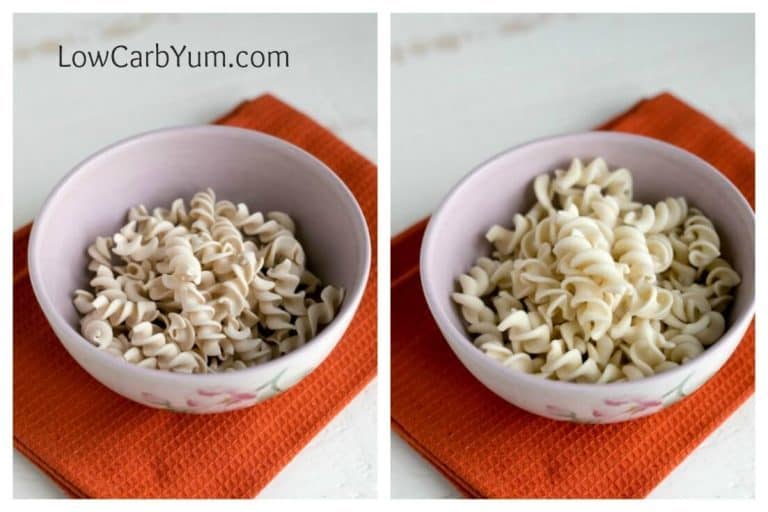 There are two choices of low carb pasta at ThinSlim Foods. You can get fettuccini or rotini. In the sampler pack, I got the rotini.
I've always been a little skeptical of pasta that claims to be low carb. Total carbs are typically high and mainly fiber.
Each serving of the rotini is 44 grams of carbs. But, 36 grams are fiber. That results in a net of 8 grams.
I thought the taste of the pasta was much closer to the real thing when compared to shiratake. However, it does contain wheat which is something I avoid. You can try it for yourself and decide. It's available here.
Low Carb Bread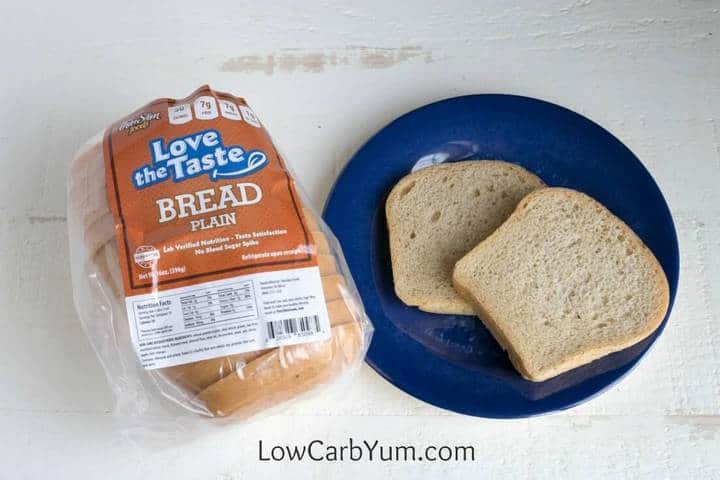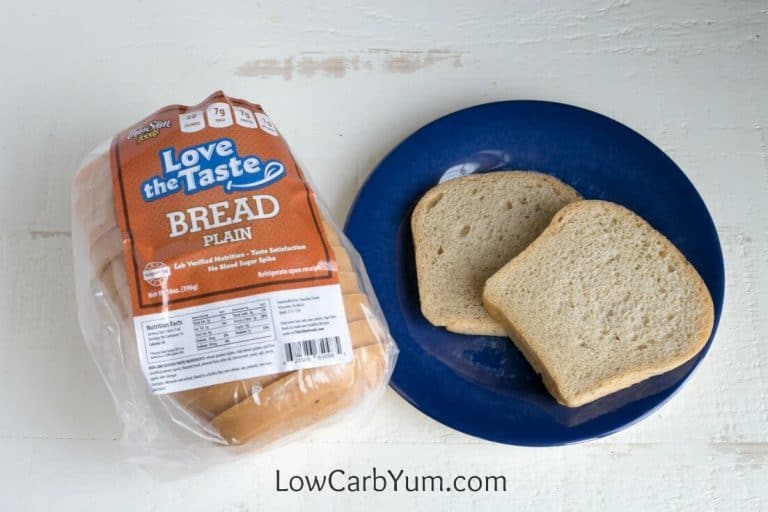 Everyone seems to be in search of a convenient and tasty bread to enjoy on a low carb diet. The Love the Taste bread by ThinSlim Foods looks like a good choice.
Although not gluten free, the bread is a good low carb option. There's only 8g total carbs per slice of which 7 grams are fiber. That's a net of only 1 gram carb per slice.
The bread has a good texture that reminds me of the high carb whole grain breads I used to buy. I liked the taste too. If it weren't for the gluten, I'd be sold.
I'd recommend this bread for those who want a low carb bread and aren't concerned about gluten. It's available here.
For those wanting to make a gluten free loaf, my almond flour bread and coconut flour bread are fantastic options!
Conclusion
At 25% off, the sampler pack is a good deal for those who want to try out the ThinSlim Foods products. Want to give it a try? Simply click here to order or click on the image below.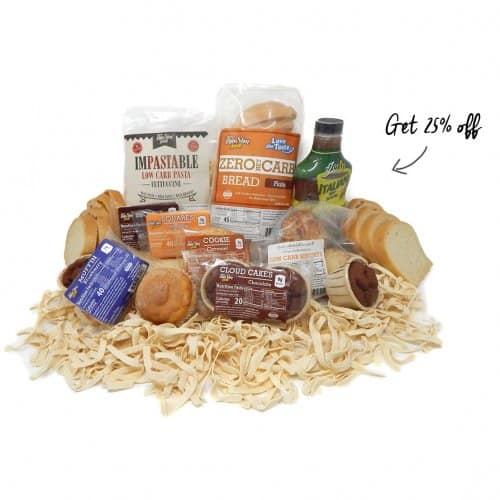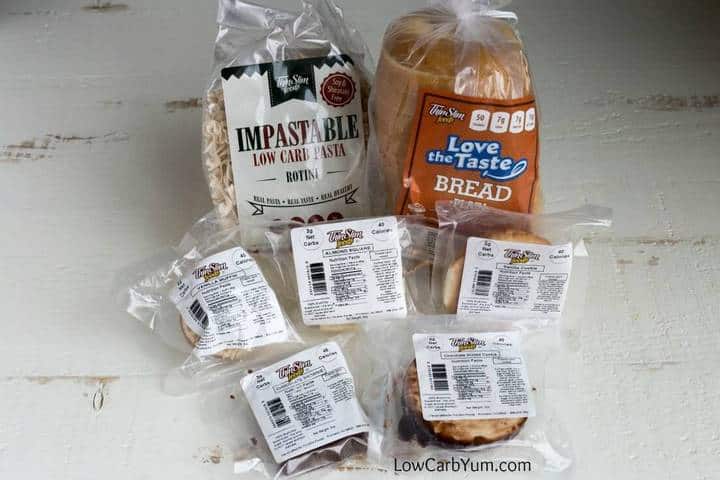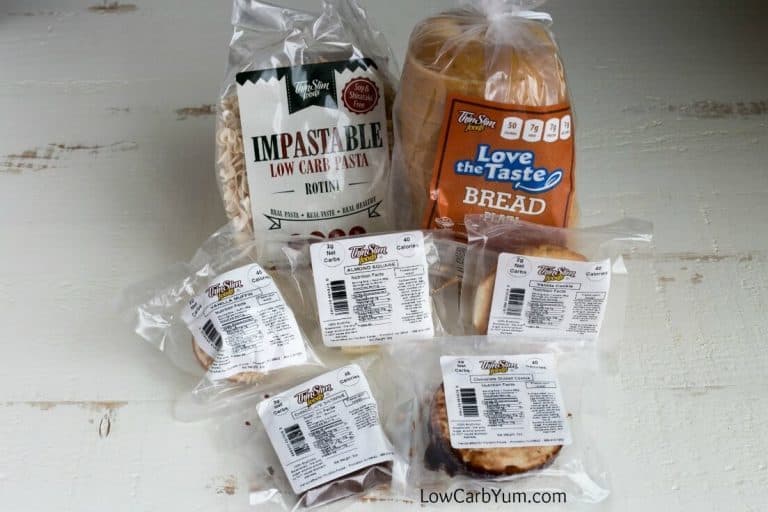 Follow us on FACEBOOK, PINTEREST, and INSTAGRAM for even more tasty keto-friendly recipes!